The Reformed School Choir of Pecs, Hungary travels in various parts of Hungary and to Hungarians living in the diaspora throughout the year. This is the first time that they will perform in North America. The choir is dedicating this performance to commemorating and celebrating the 500th Anniversary of the Reformation. Currently, the choir is comprised of forty teenaged members and six adult teachers.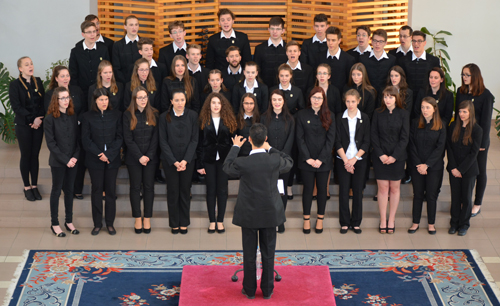 Reformed School Choir of Pecs, Hungary



NOTE: All the images below with a white arrow in the middle are videos. (The other images are just photos) You can click on the white arrow to watch the video of whatever is described. Make sure your speakers are on and you can make the video full screen once it begins by clicking the icon in the lower right corner.

The Choir gave a beautiful performance with selections in Hungarian and English at the First Hungarian Reformed Church in Walton Hills in the evening. In the morning they toured the Hungarian Cultural Garden.
---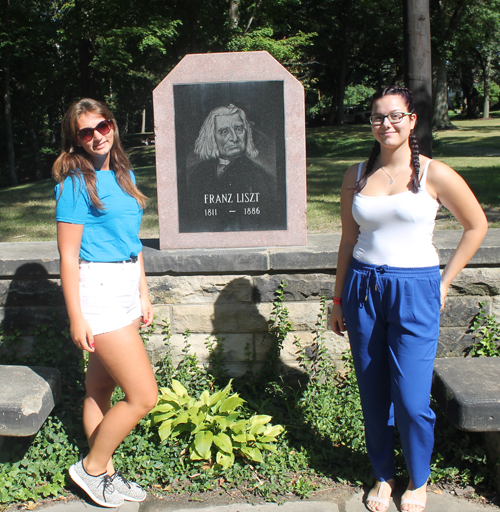 Posing with Franz Liszt


---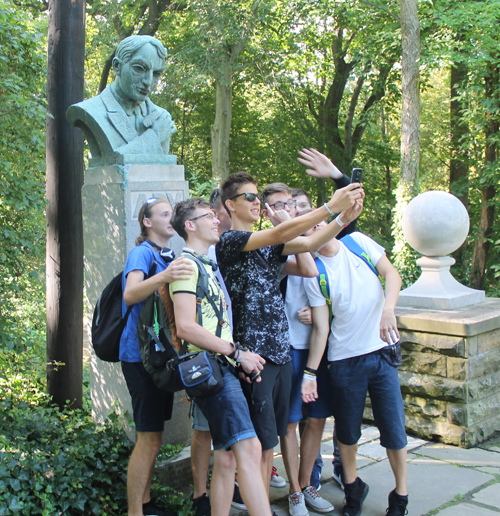 Selfie with Endre Ady
---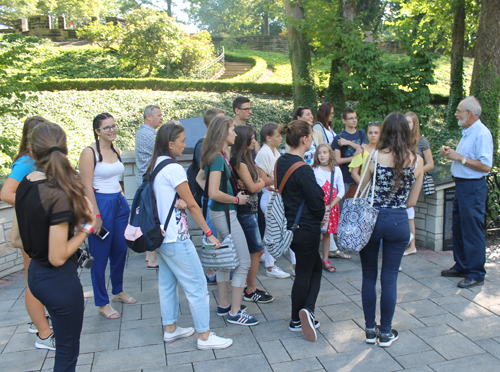 ---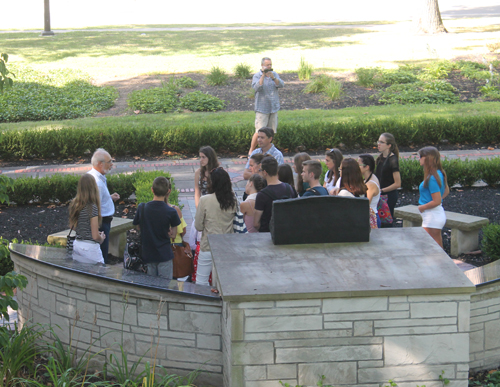 ---
After touring the Garden they performed 3 short pieces. This video is the first 2 pieces of the performance in the Hungarian Cultural Garden.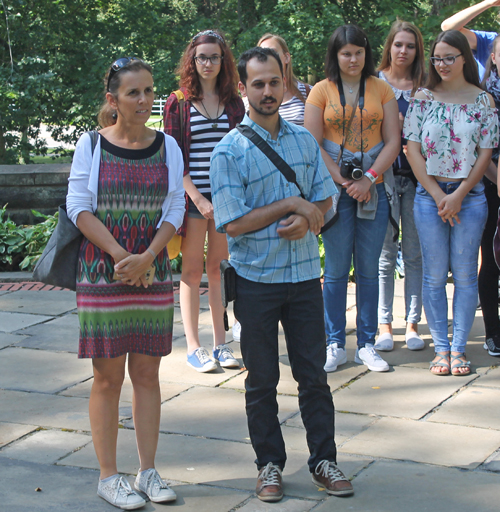 ---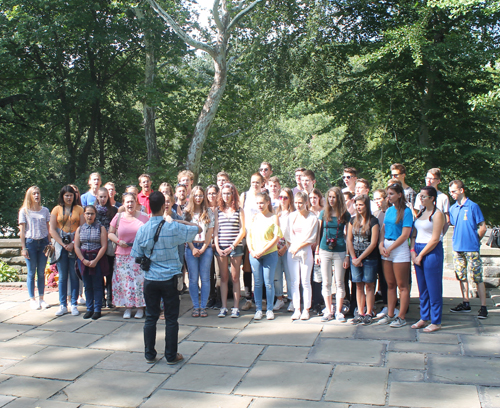 This video is their finale in the Hungarian Garden.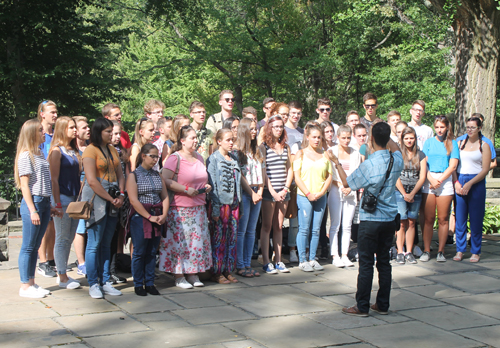 ---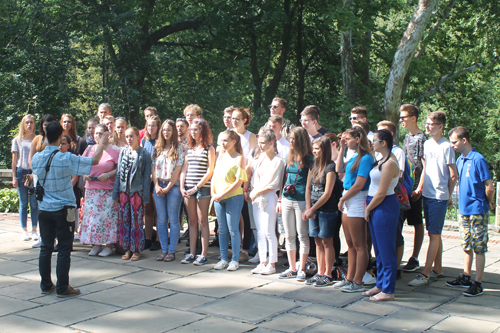 ---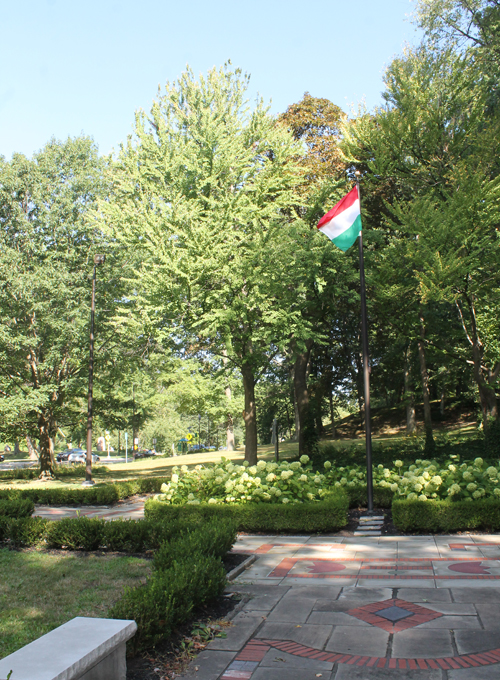 ---
***
Want to learn about ethnic and cultural events like Liszt in the Hungarian Cultural Garden? Sign up for the free eNews and every Tuesday evening you will receive a free e-mail listing the next week's events. It's easy and free.

Select 'Weekly' when you fill out the form for the free weekly eNews.
***
---
---
Back to Top
Back to Cleveland Hungarians