Did you know that the word gulya means 'herd' in Hungarian, and gulyás means 'herdsman'?
You would if you attended the annual Gulyas (Goulash) Cook-Off on Father's Day, June 17, 2012 sponsored by the Hungarian Cultural Garden. The event is held on Father's Day every year at St. Emeric's Catholic Church on West 22nd Street. This year twenty one chefs competed for the coveted title of Best Gulyas.


Gulyas Judges Debbie Hanson, Laura Taxel,
Tom Ratoni-Nagy and Dave Farkas



Four judges had the awesome responsibility of tasting each entry and scoring them on a 1-5 basis for Appearance, Aroma and of course, Taste. They were Laura Taxel, Dave Farkas, Tom Ratoni-Nagy and ClevelandPeople.Com's Debbie Hanson.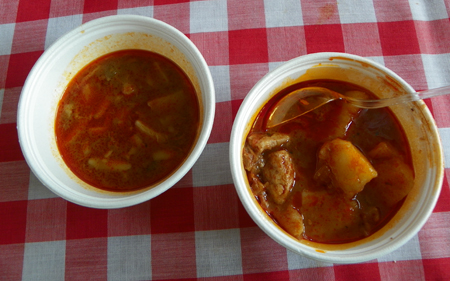 Gulyas (goulash) to taste and judge



The Judge's choice was Chef Hegedus. His gulyas had just the right kick of Papirka with tender meat, vegetables and potatoes. I asked world renowned Chef Art Smith (via twitter) what to look for in judging goulash. His answer was simply "It's all about the Paprika!"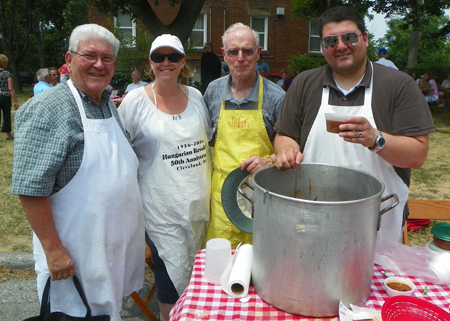 John Megyimori, Terrie Szucs, John Szucs
and John Megyimori Jr.



The People's Choice winner was John Megyimori, no stranger to the winner's circle.

For the first time a second place People's Choice award was issued. This went to "Gypsy Goulash" produced by Robert "Guzai" Matay, Sifra Matay and Elizabeth "Rozsa" Matay. Both of the People's Choice winners also scored high with the judges.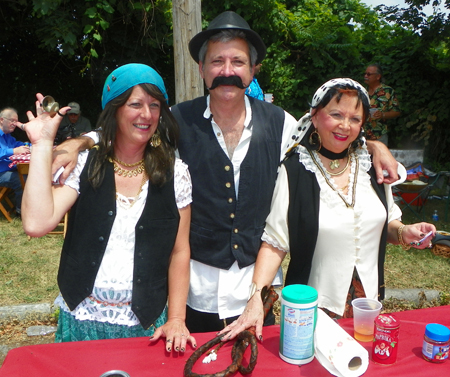 Elizabeth 'Rozsa' Matay, Robert 'Guzsi' Matay and Sifra Matay



Judge Tom Ratoni-Nagy shared some stories and information about traditional Mangalitsa Pigs and Hungarian meats such as Hungarian Pork, Blood Sausage, Head Cheese and Klobasa.




---
Tom Ratoni-Nagy
---
---
This is a great way to spend at least part of Father's Day and support the Cleveland Hungarian Cultural Garden at the same time.

Enjoy these images from the 2012 Gulyas Cook Off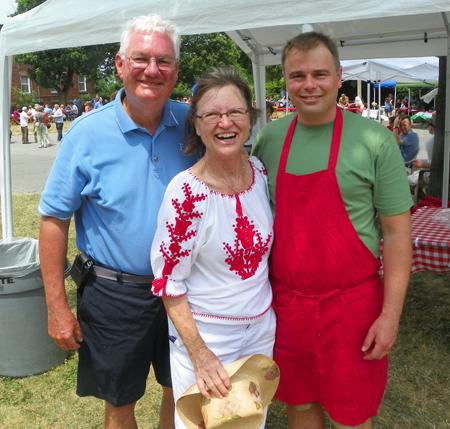 Committee Members Tom Whitmer, Mary Whitmer and Bill Kolosi


---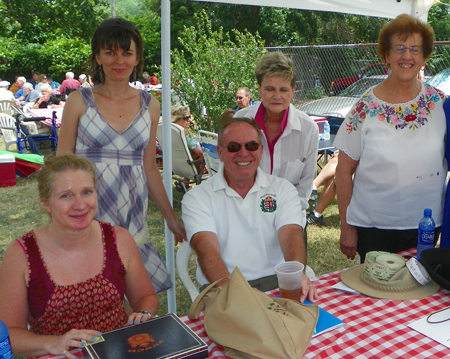 (front) Kristina Olah and Tom Smith
(back) Sue Eltmeyer, Kori Smith and Carolyn Balogh


---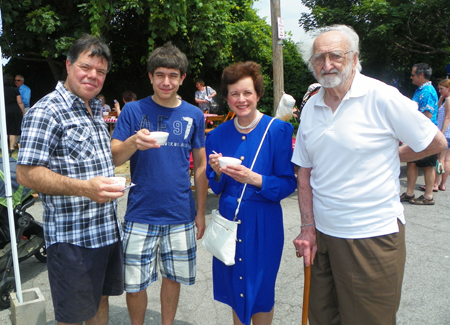 Frank, Joe and Laurel Tombazzi with Ernie Mihaly


---
Inside St Emeric Church was the annual memorial to King Ladislaus (Laszlo) of Hungary who reigned from 1077 - 1095.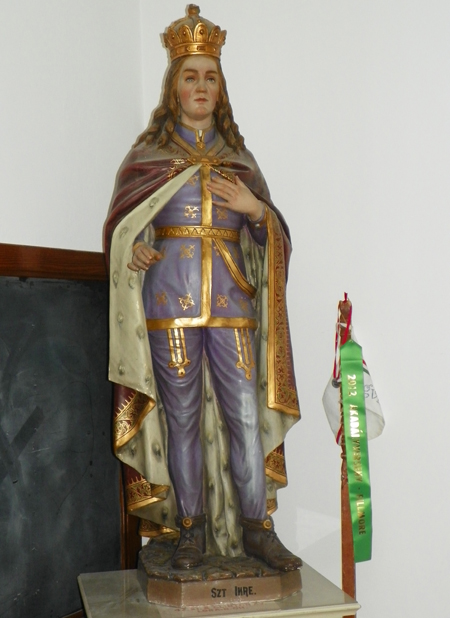 Statue of Prince St. Imre, Saint Emeric of Hungary


---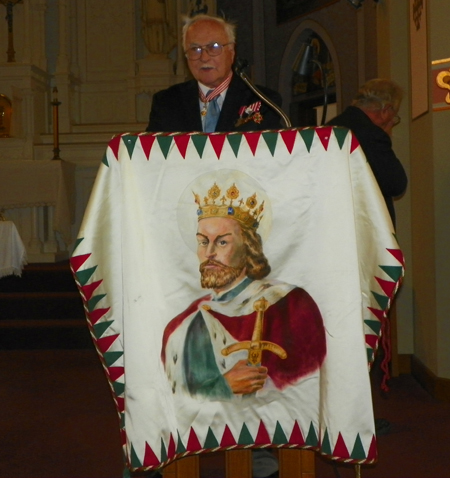 Victor Falk, Regional Commissioner of Order of St. Laszlo


---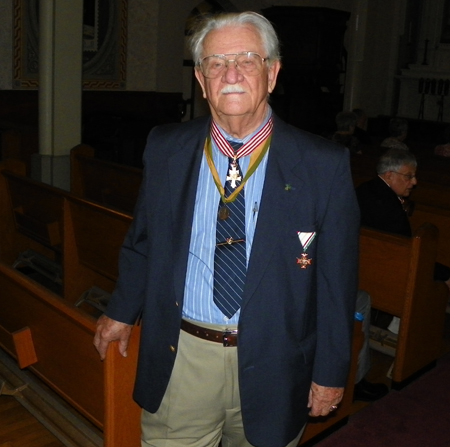 Steve Szappanos, Order of St. Laszlo
---
Back to Top
Back to Cleveland Hungarians
Cleveland Hungarian Cultural Garden