With its church bells tolling its reopening at noon on Sunday, November 4th, nearly 600 people gathered to celebrate Mass at St. Emeric Roman Catholic Church for the first time since its closing more than two years ago.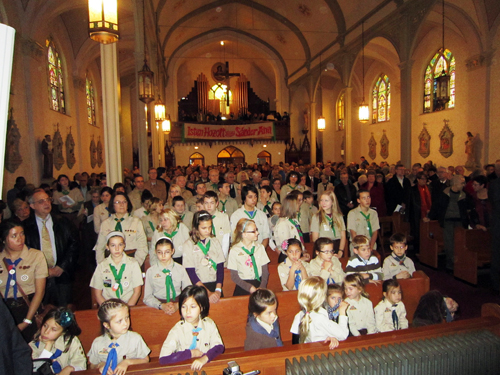 The Rev. Sandor Siklodi returned to the parish as its pastor after serving for 25 years as its spiritual leader.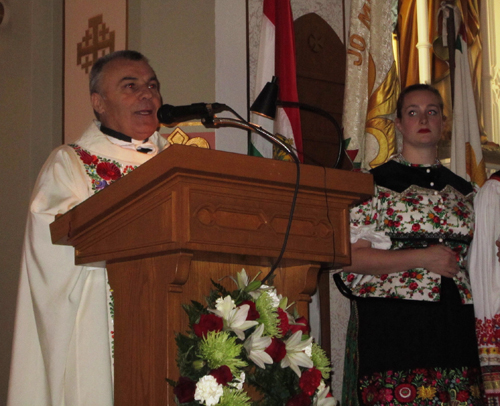 Rev. Sandor Siklodi



Concelebrating the Mass with Fr. Sandor was the Rev. Robert Begin from St. Colman Church where the St. Emeric parishioners celebrated Mass during their Church's closure.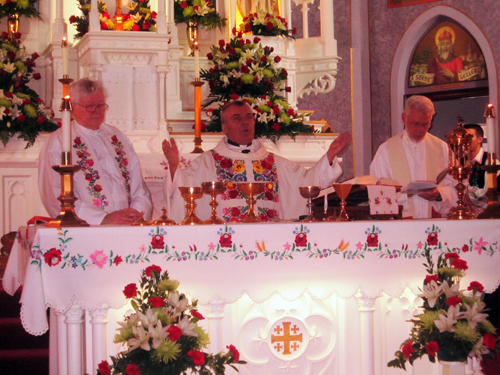 Rev. Sandor Siklodi and Rev. Robert Begin



Among those present were the Hungarian Consul General of New York, Karoly Dan, the Honorary Hungarian Consul General of Cleveland, Laszlo Bojtos, choir members from St. Colman Church, many members from the other closed churches that have reopened, about 100 Cleveland Hungarian scouts who call St. Emeric Parish their home, and many other guests from different religious denominations in the area.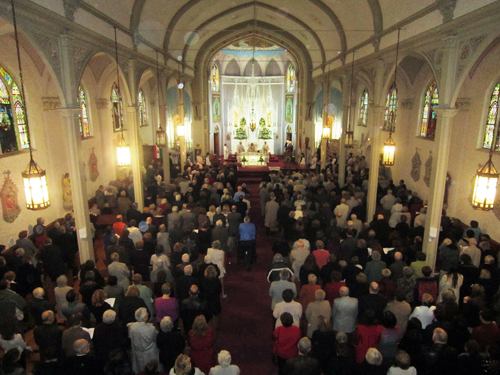 A reception followed the Mass in the Church Hall.

Thanks to Michael Horvath for the description and photos. Visit the Scouts website for more photos from the celebration.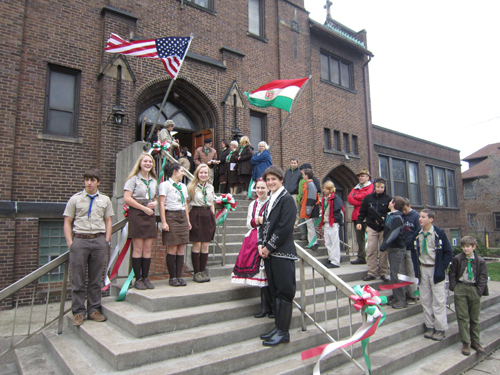 Hungarian Scouts at St Emeric Church
---
Back to Top
Back to Cleveland Hungarians