The Cleveland Hungarian Cultural Gardens sponsored a Goulash cook-off as a fund-raiser to support the renovation of the Garden.
The Cook-Off was held at Saint Emeric's Church in Cleveland.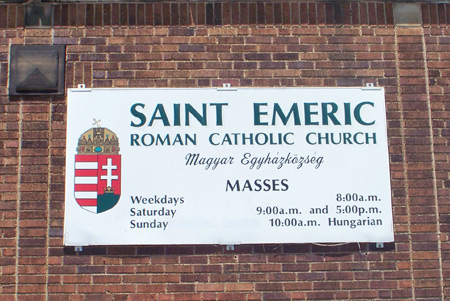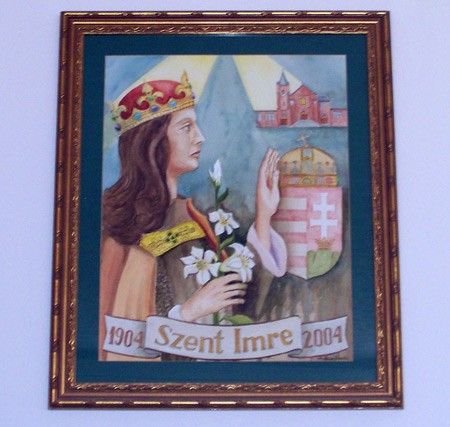 Debbie Hanson of ClevelandPeople.Com was lucky enough to be asked to judge the wonderful stew-like concoctions of meat, vegetables and spices. Well, there were three without meat actually.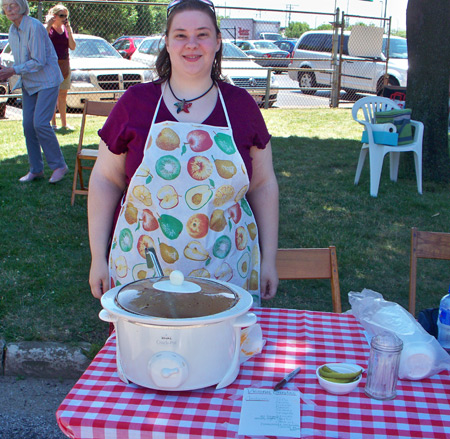 One had fish, one was vegan and one had tofu.


Judges of the 2010 Gulyas Cook-Off: Marcia Snavely,Jenny Brown, David Farkas and Debbie Hanson



There were a number of different kinds of goulash including Szekely. Szekely is a region of Hungary and their special goulash has sauerkraut in it adding yet another layer of flavor.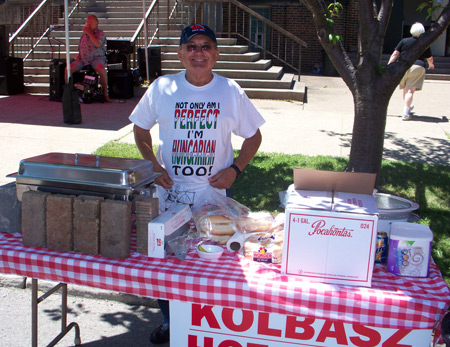 ---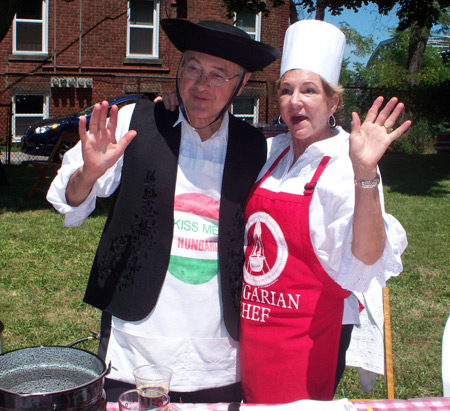 ---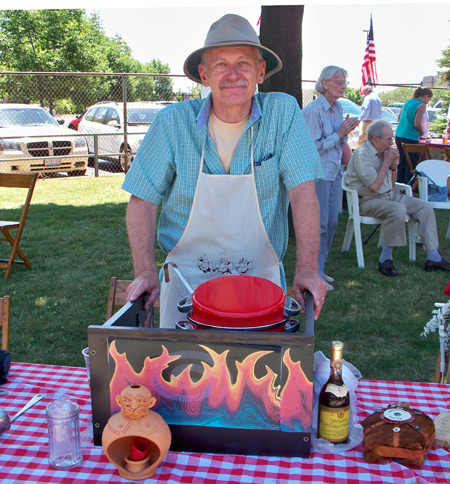 Most had potatoes while some had dumplings or noodles. The one thing they all had was Hungarian paprika in varying degrees. Meats included beef, pork, veal and sausage.


Jenny Brown judging



Judging was not easy. It was based on three criteria -Appearance, Aroma and Taste. Since none of them were "bad" it was a matter of deciding who was the best of the best.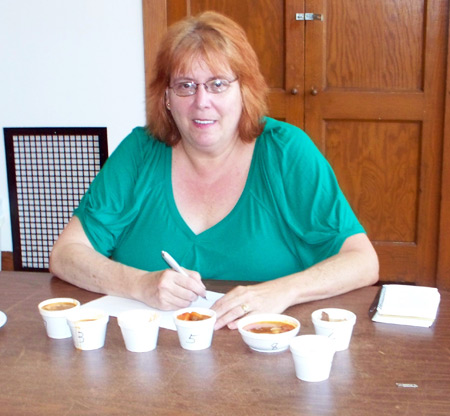 Debbie Hanson judging



There were two categories of winners - Judge's Choice and People's Choice. The Judges Choice winner (known only to the Judges as # 5) turned out to be Victoria Katai and Steven Balogh with, what they called, 'Newbie Gulyas'.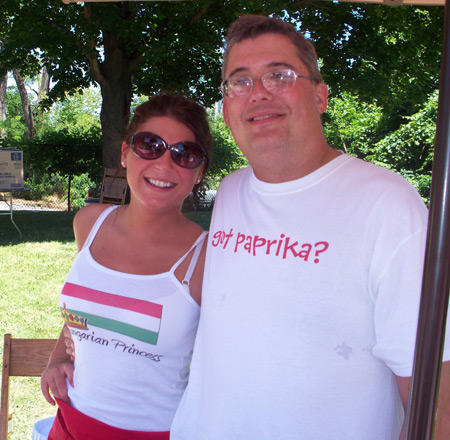 2010 Cleveland Hungarian Goulash Gulyas Cook-Off winners - Newbie Gulyas



There was a tie for People's Choice winner. Newbie Gulyas tied with Tibor Hegedus' "Authentic Hungarian Gulyas". Hegedus is president of the Akron Hungarian Club.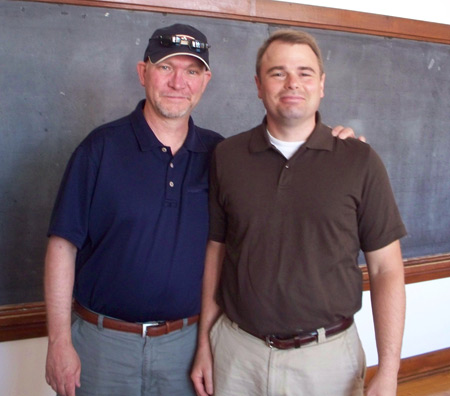 David Farkas and Bill Kolosi



At the risk of sounding like a cliché - everyone was a winner that day. The food was wonderful. The sun was shining. Most importantly, the people were happy and having a good time.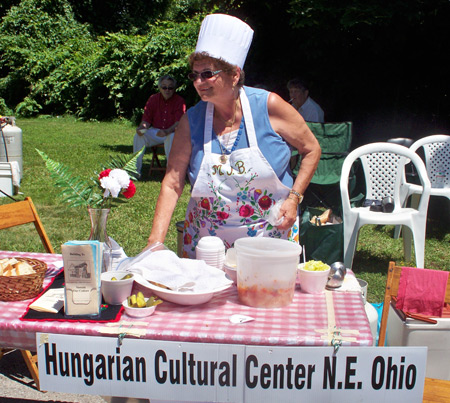 Find a recipe you love and start practicing. It's never too early to perfect your gulyas!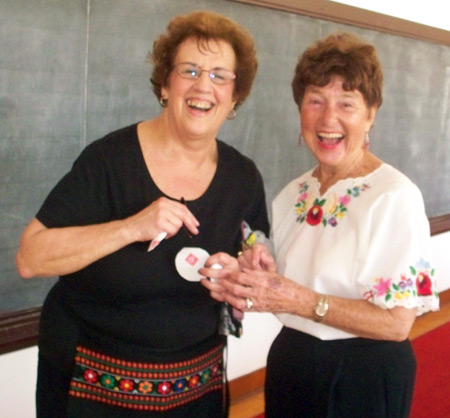 Carolyn Balogh and Jenny Brown


---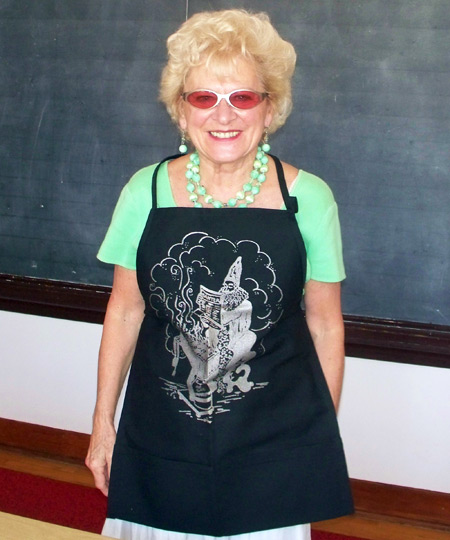 Gulyas judge Marcia Snavely ready to dig in


---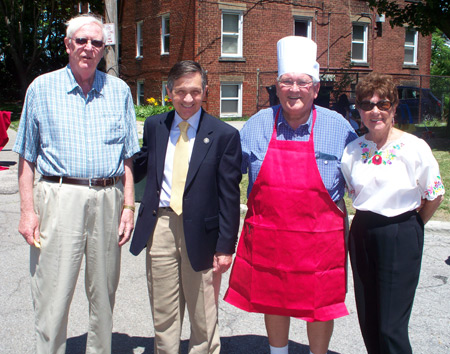 Glenn and Jenny Brown and Dennis Kucinich with a gulyas chef



Can't wait for next year!


---
Back to Top
Back to Cleveland Hungarians