The Greek Cultural Garden was dedicated June 2, 1940.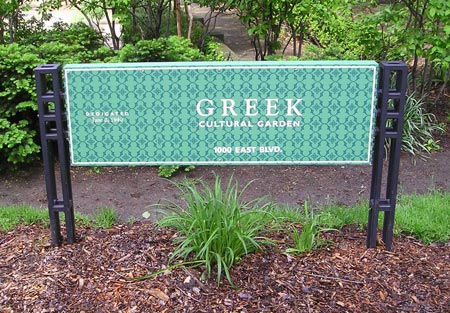 ---
The Greek Cultural Garden is a sunken garden following the lines of a Greek cross.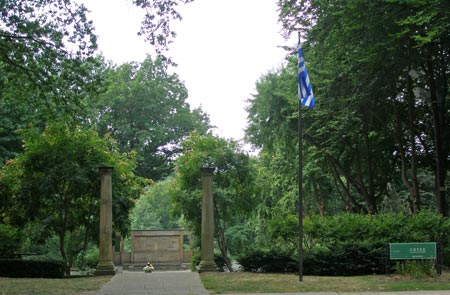 ---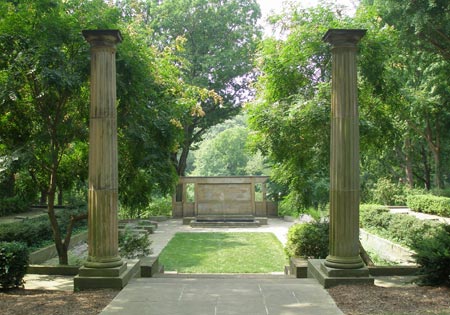 The entrance is guarded by two Doric columns which are replicas of those at the Parthenon on the Acropolis in Athens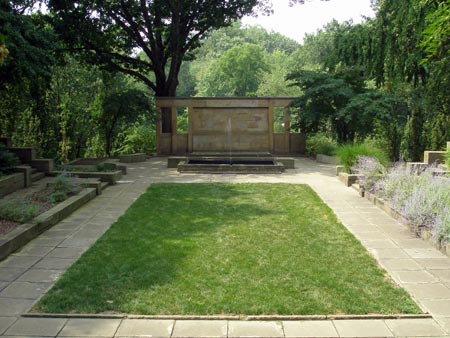 Near the back of the Garden is a reflecting pool in front of a wall in the spirit of the Parthenon, dedicated to the Greek spirit in philosophy, art, literature, and science


---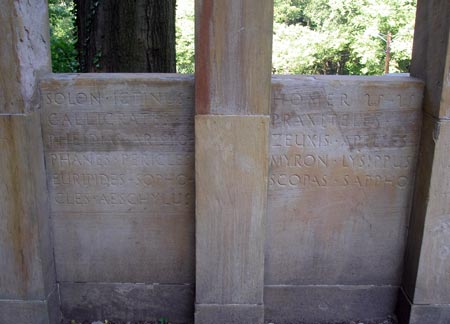 The wall is inscribed with the names of Solon, Ictinus, Callicrates, Phidias, Aristophanes, Pericles, Euripides, Sophocles, Aeschylus, Homer, Praxiteles, Zeuxis, Apelles, Myron, Lysippus, Scopas, Sappho, Socrates, Anaxagoras, Aristotle, Plato, Aristarchus, Demosthenes, Pindar, Archimedes, Herodotus, Xenophon, Thucydides, Euclid, Hippocrates, Ptolemy, Pythagoras, Polycletus, and El Greco.


---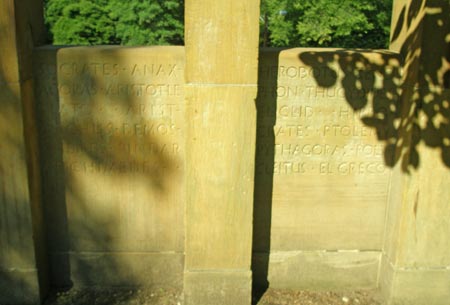 ---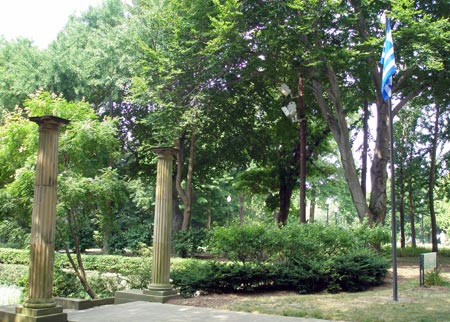 ---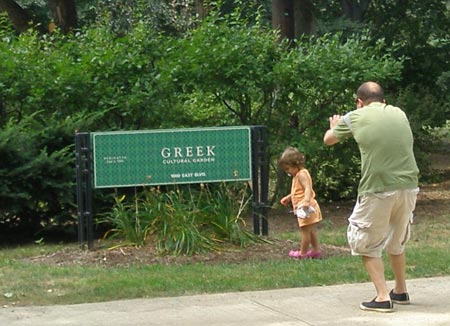 Dr. Elie George, president of the Greek Cultural Garden Association presented the garden to Cleveland saying "May we and our children enjoy it and keep in our hearts the principles of cooperation which have made this garden possible." It looks like this father and his young daughter are heeding his advice.






---
Back to Top
Back to Cleveland Greeks