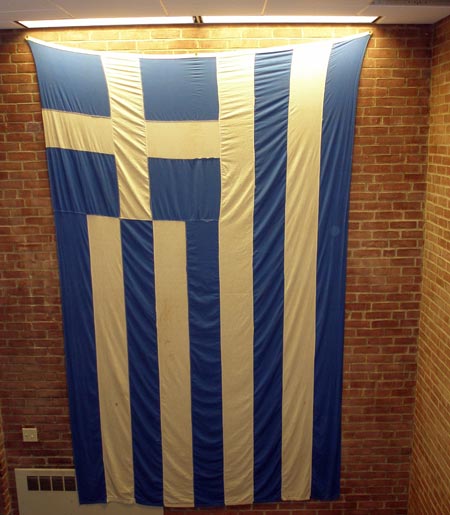 ---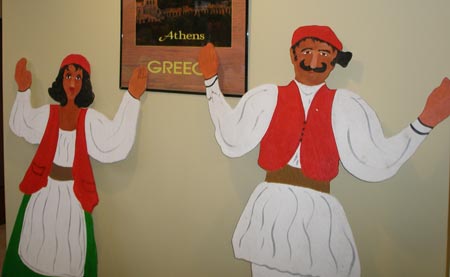 ---
3 short videos of young Greeks dancing at the Festival


---
---
---
---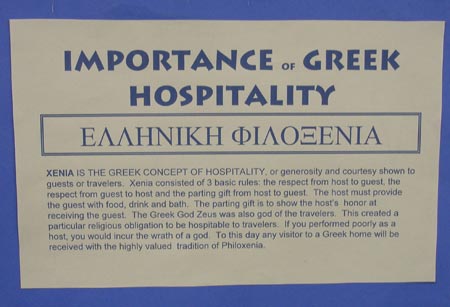 Xenia is the Greek concept of hospitality or generosity and courtesy shown to guests or travelers.

Xenia consists of three basic rules: The respect from host to guest, the respect from guest to host, and the parting gift from host to guest. The host must provide the guest with food, drink and bath. The parting gift is to show the host's honor at receiving the guest.

The Greek god Zeus was also god of the travelers. This created a particular religious obligation to be hospitable to travelers. If you performed poorly as a host, you would incur the wrath of a god.

To this day any visitor to a Greek home will be received with the highest valued tradition of Philoxenia.
---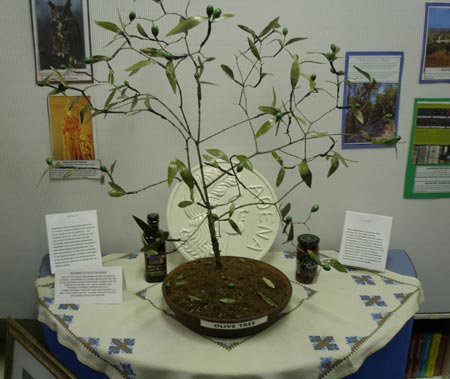 Olive tree from Greece


---
---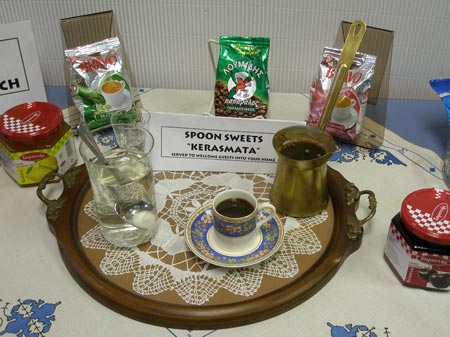 ---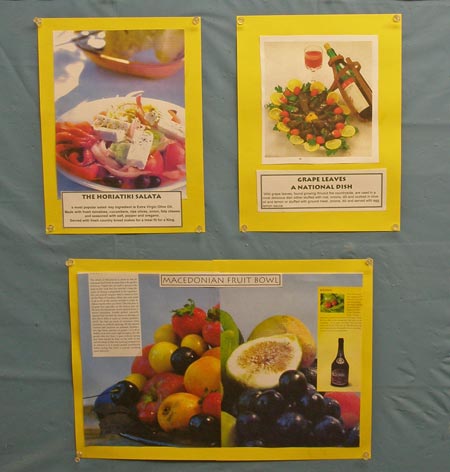 ---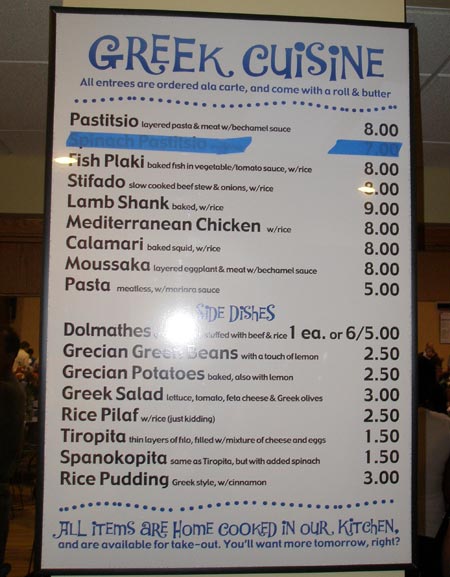 ---
Costumes of Greece on display at the Festival


---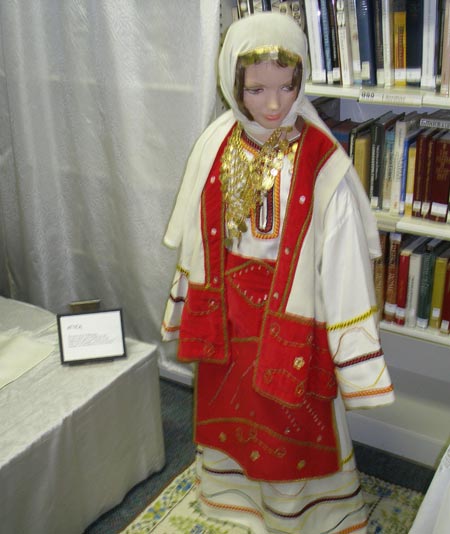 ---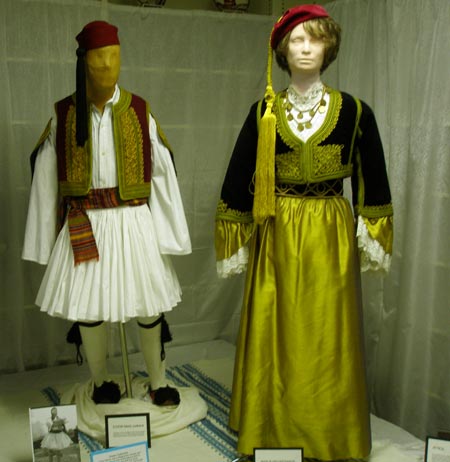 ---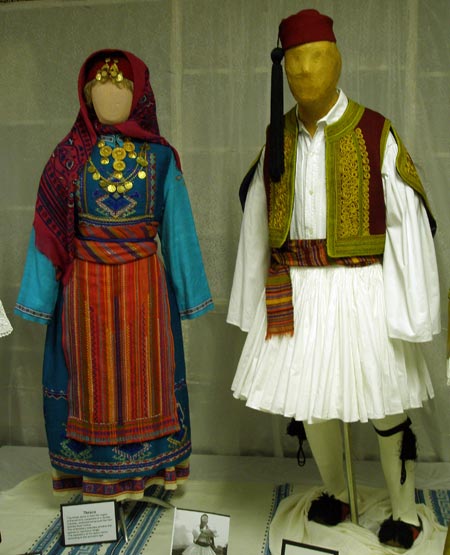 ---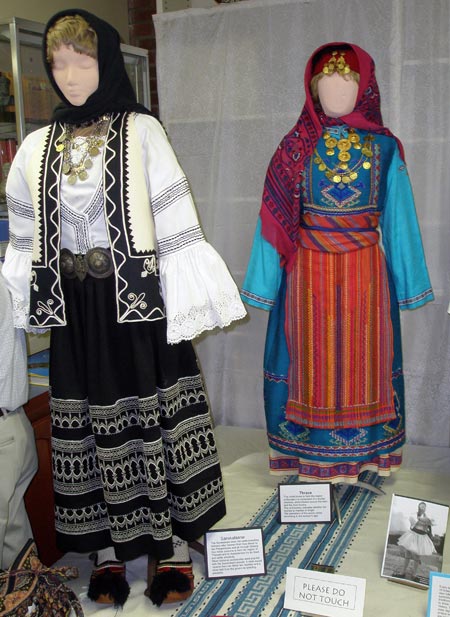 ---
Pictures from the beautiful Church


---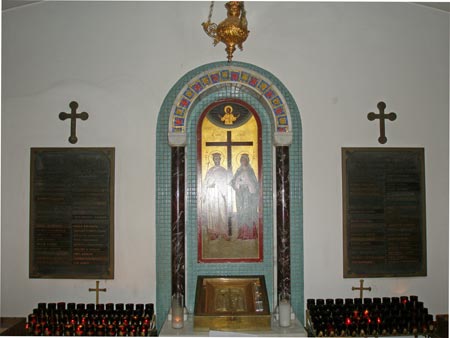 ---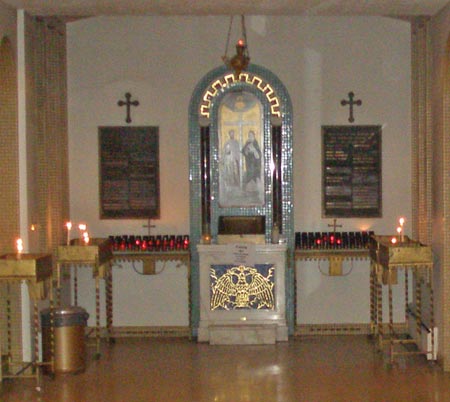 ---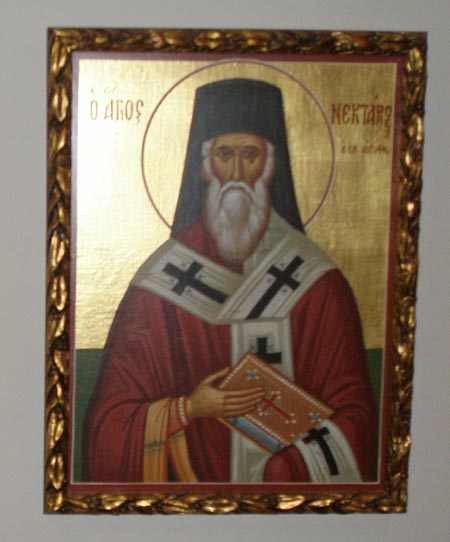 ---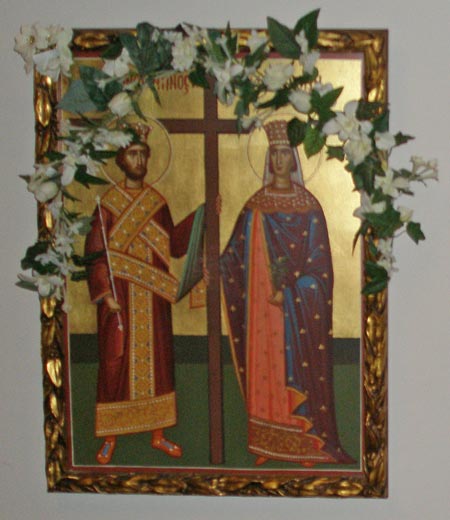 ---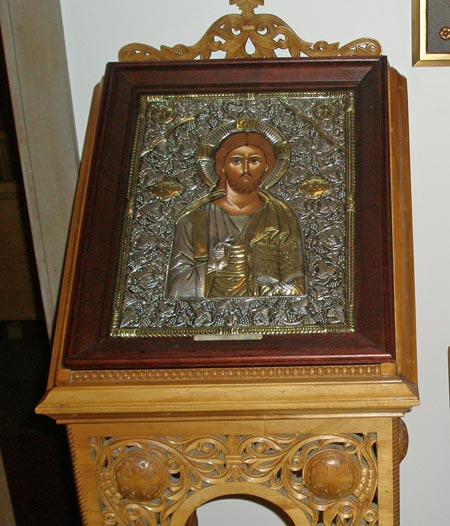 ---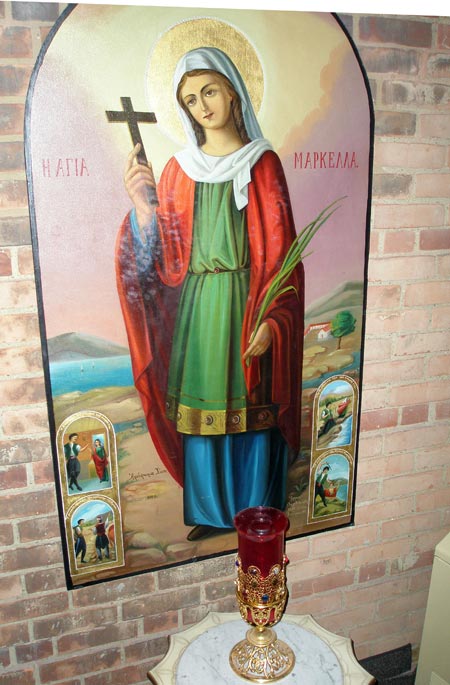 ---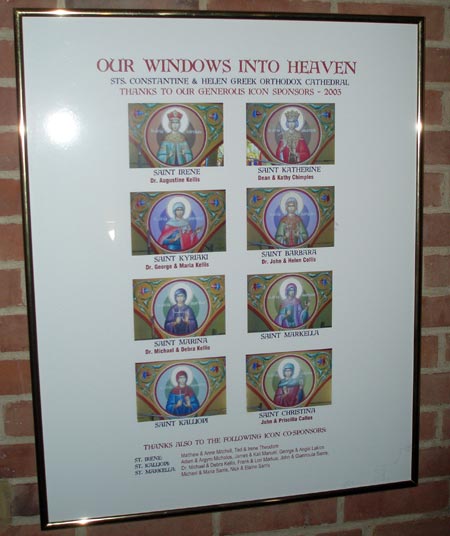 ---
We can't wait for the 2009 Greek Festival!


---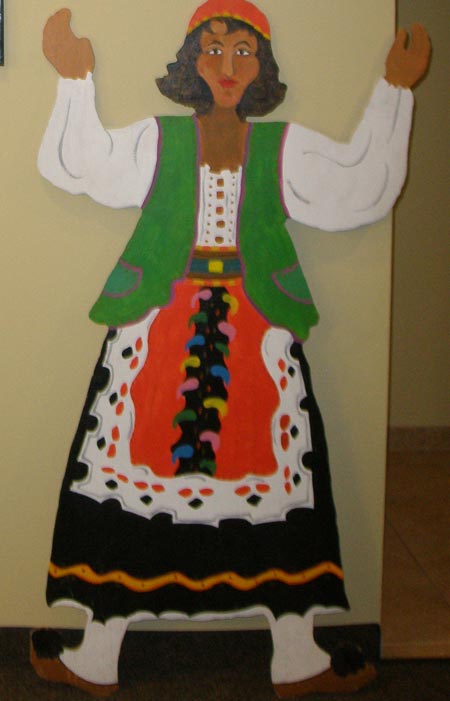 ---
Back to Top
Back to Cleveland Greeks