The Cleveland Cultural Gardens Federation (CCGF) hosted a Gala event Friday October 28, 2022. Members of the St. Demetrious Dance Troupe performed.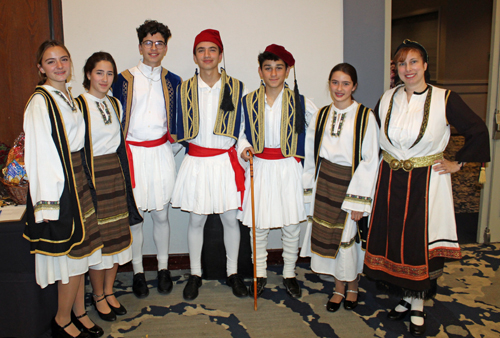 St. Demetrious Dance Troupe


The goal of the dance troupe is "to preserve the rich musical and dance heritage of all the regions of Greece and the Greek diaspora by teaching our dancers the pride of performing, while also acting as ambassadors to the Greater Cleveland community."

CCGF President Dr. Wael Khoury introduced the dancers. The troupe first performed a dance from Island of Naxos in the Aegean.

NOTE: All the images below with a white arrow in the middle are videos. (The other images are just photos) You can click on the white arrow to watch the video of whatever is described. Make sure your speakers are on and you can make the video full screen once it begins by clicking the icon in the lower right corner.



Next was a traditional dance from the Greek island of Kalymnos called Mihanikos, the dance of the mechanic. The dance depicts the crippling effects of decompression sickness caused by sponge diving, which was the main source of income on Kalymnos during the last half of the 19th century. This is shown by the leading dancer who (on the slow part of the music) seemingly has to struggle to stand and walk, and uses a stick in doing so.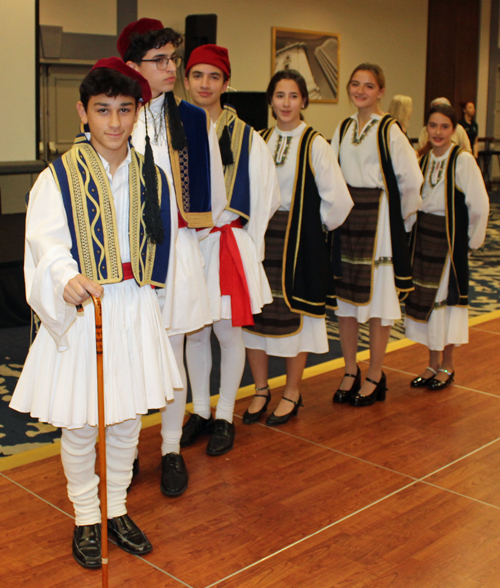 St. Demetrious Dance Troupe about to dance Mihanikos
Note the cane



They next performed a traditional dance from the Greek island of Icaria which derives its name from Icarus, the son of Daedalus in Greek mythology, who was believed to have fallen into the sea nearby while attempting to fly.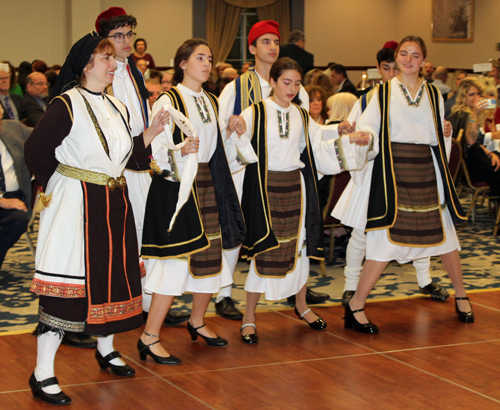 Next was a traditional Greek men's dance from the Epiros region.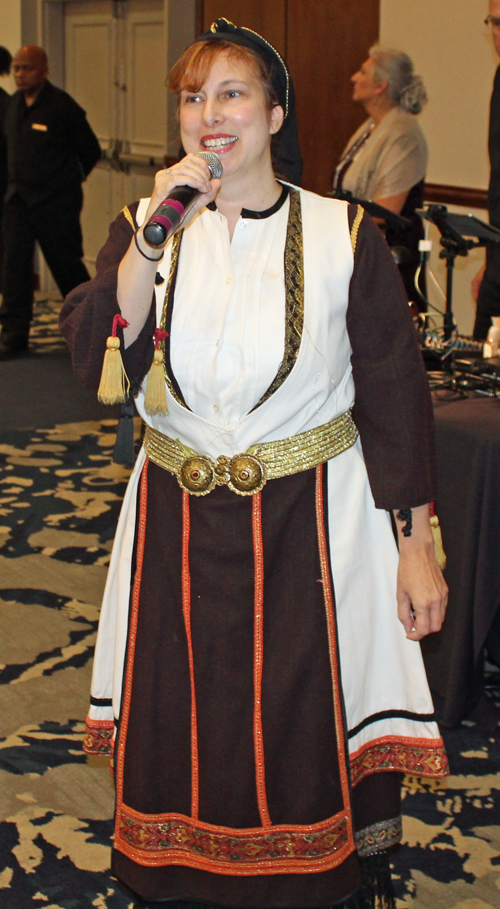 After describing the men's costumes, the popular and traditional Kalamatiano Greek dance was performed as a grand finale.





Back to the Cleveland Cultural Gardens Gala


---
Back to Top
Back to Cleveland Greeks