The annual Cleveland Oktoberfest was held at the Cuyahoga County Fairgrounds over Labor Day weekend 2017.
One of the highlights was the Glockenspiel.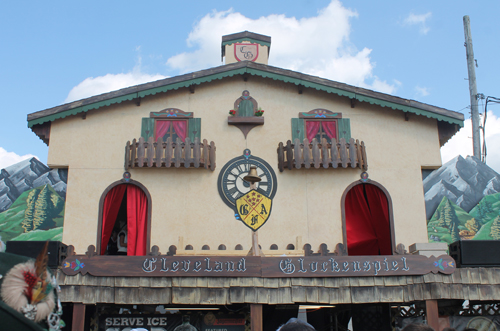 The Cleveland Glockenspiel performed hourly at the 2017 Cleveland Oktoberfest at the Cuyahoga County Fairgrounds. Here they led the Ein Prosit cheer.

NOTE: All the images below with a white arrow in the middle are videos. (The other images are just photos) You can click on the white arrow to watch the video of whatever is described. Make sure your speakers are on and you can make the video full screen once it begins by clicking the icon in the lower right corner.





In this hour, they began their performance with the guys acting like puppets controlled by the ladies and then all danced to Shut up and Dance with me.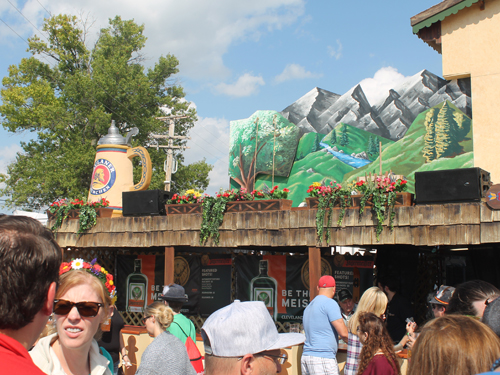 Then they led the audience in Sweet Caroline.





Down the midway there was a "Live" Glockenspiel.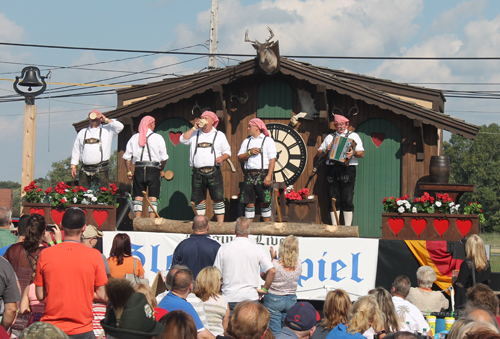 Live Glockenspiel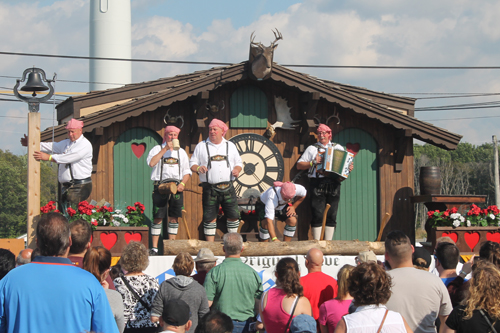 Of course there was great good and beer and lots of other performances and activities.

Schnitzels and Giggles
See the Górale Polish Folk Dancers and Syrena Polish Folk Ensemble at Oktoberfest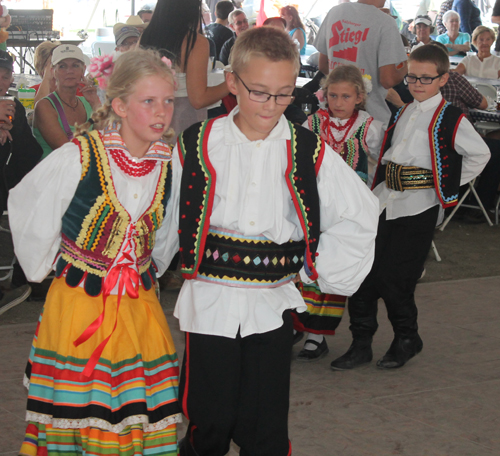 Gorale Polish Folk Dancers of Cleveland


---
Back to Top
Back to Cleveland Germans