LingYun Rising Star Gymnastics Dance School was established in 2007 by three sisters, a team of professional dancers and acrobats who are internationally known. They performed January 21, 2023 at a Lunar New Year event in Cleveland's Asia Plaza.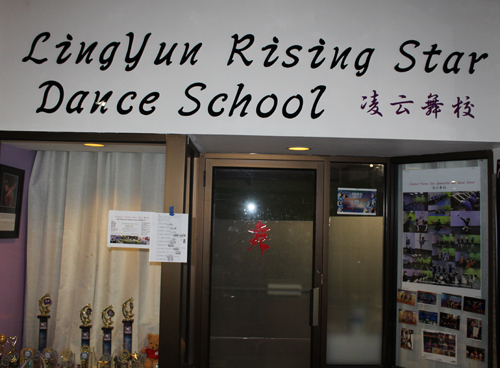 NOTE: All the images below with a white arrow in the middle are videos. (The other images are just photos) You can click on the white arrow to watch the video of whatever is described. Make sure your speakers are on and you can make the video full screen once it begins by clicking the icon in the lower right corner.

After a brief introduction some young students performed a colorful Happy Spring Chinese Folk Dance.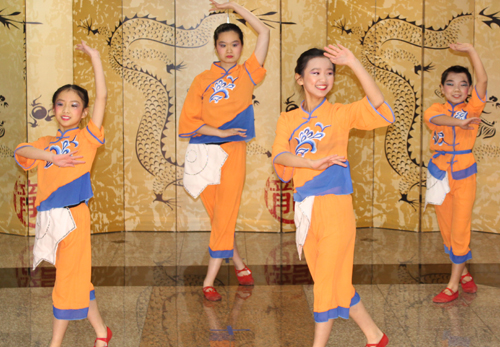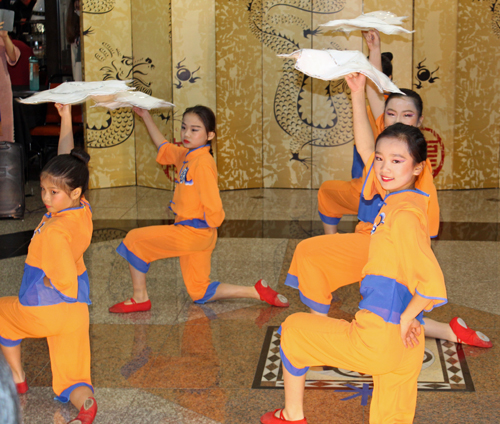 Next, very young girls performed a Chinese Dream Dance.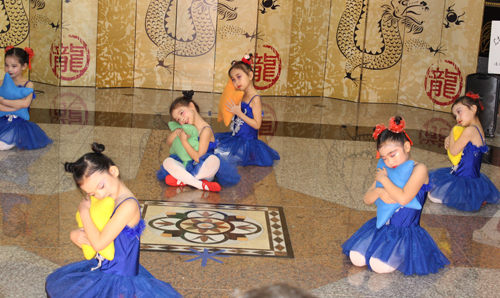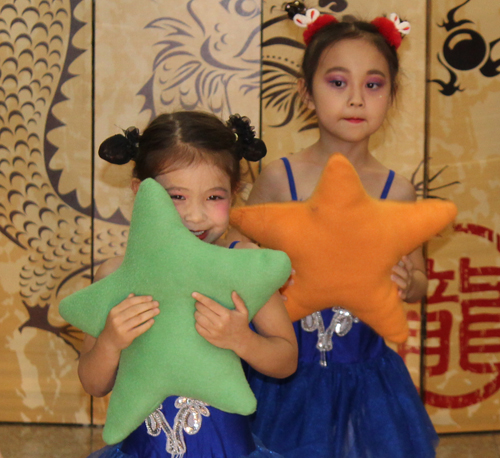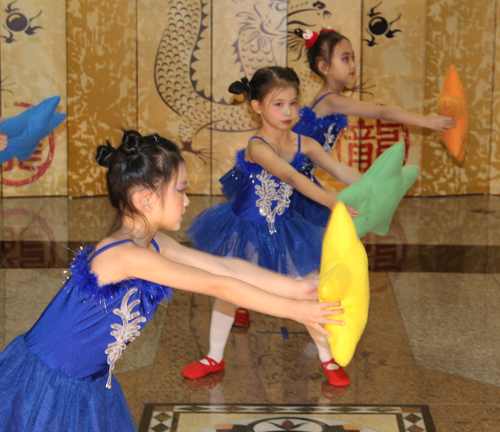 Next, they performed an Around the Moon Chinese Dream Dance .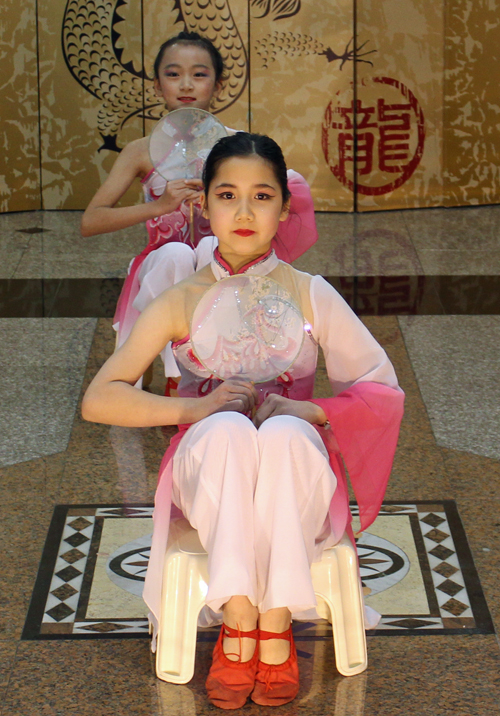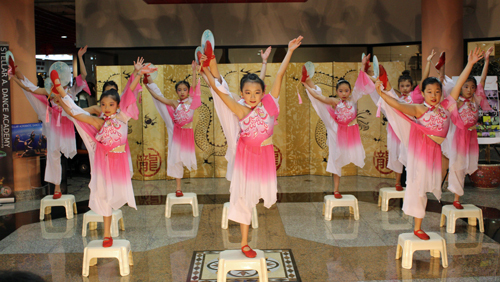 Next, they performed a Colorful Chinese Dance with fans at the end.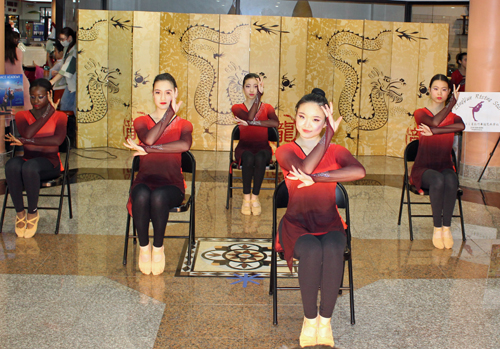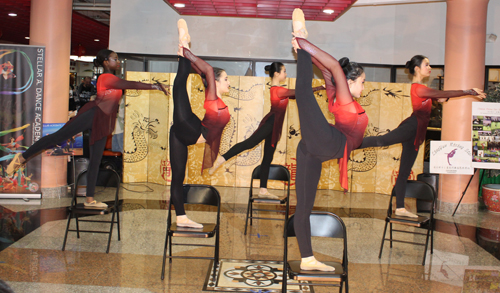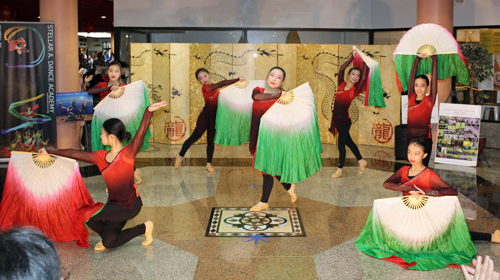 Next, they performed a dance about lions and put on lion head costumes.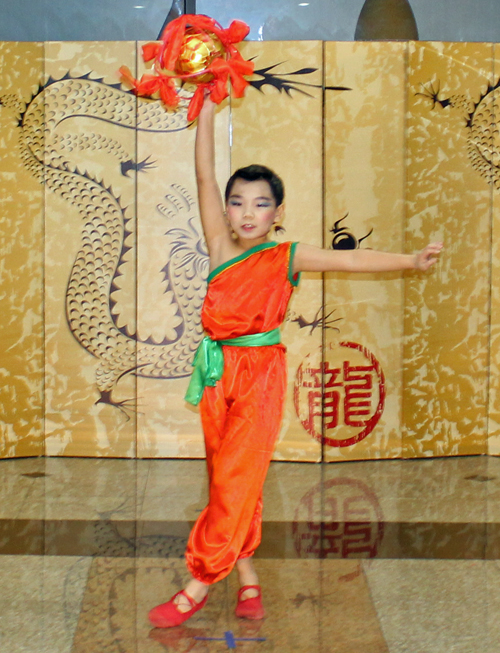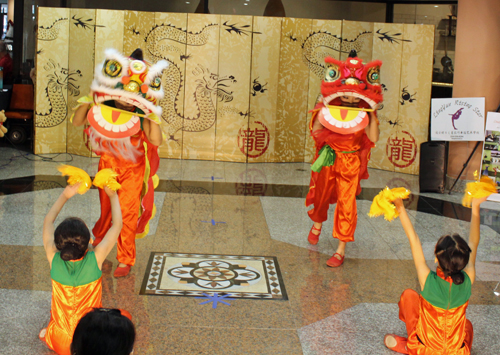 Next was a Chinese Dance about Spring.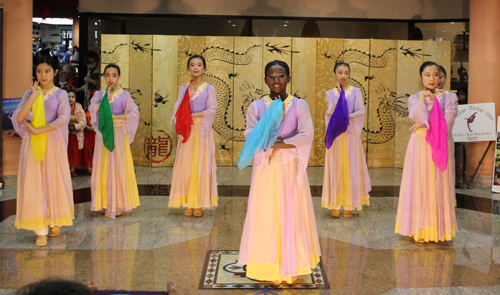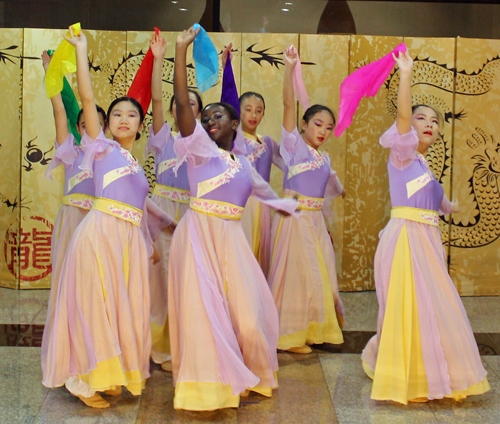 This is the Joy of Chopsticks Chinese Dance.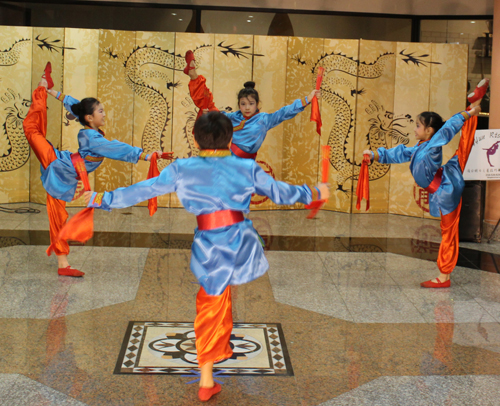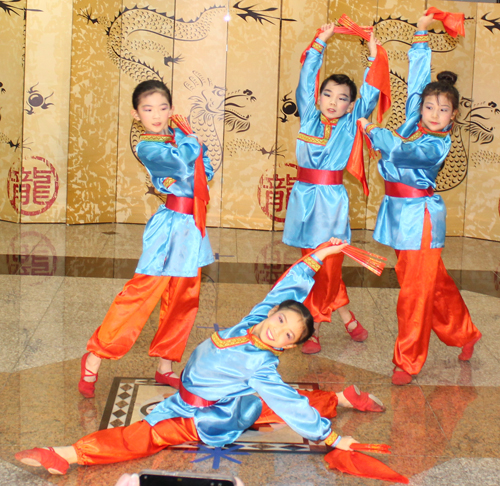 Next was the Whisper to You Chinese Dance with teddy bears.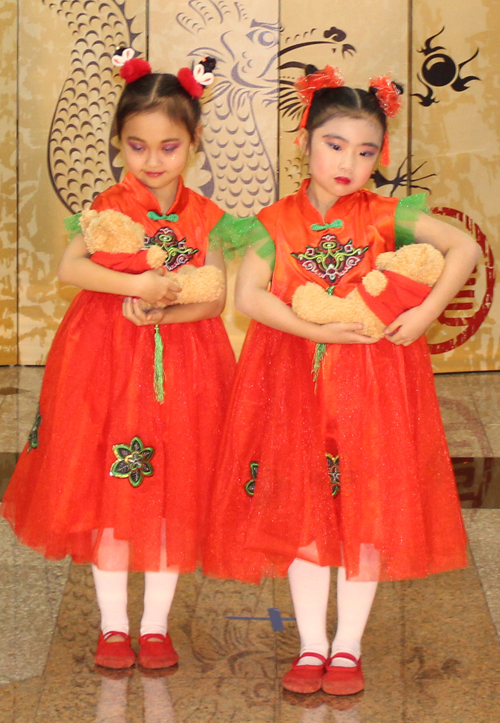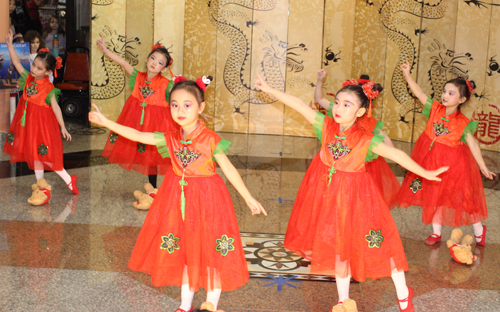 Next was an amazing colorful silk ribbon solo dance.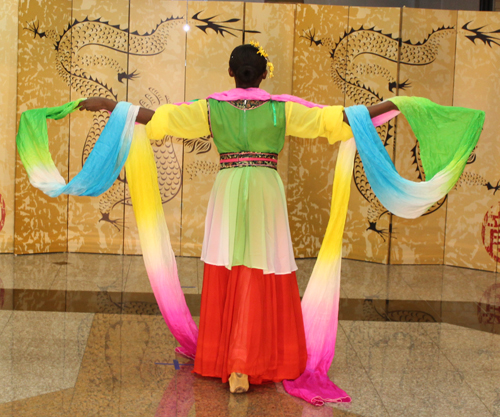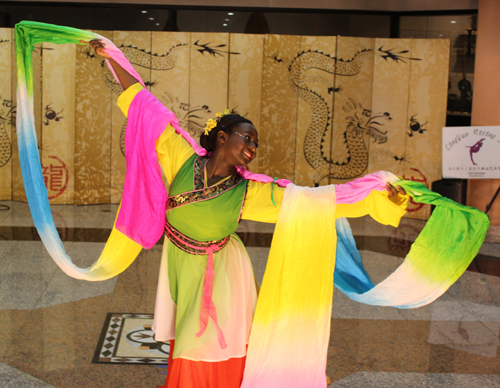 Next was a dance with parasols.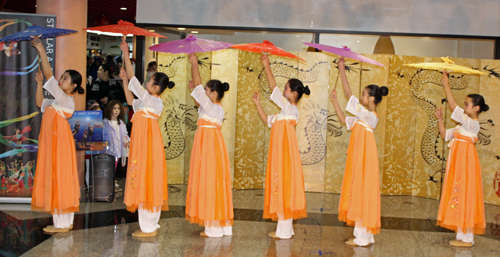 Next was a dance with ropes.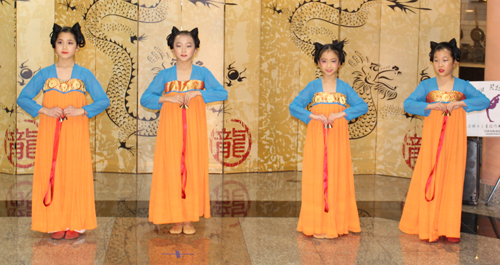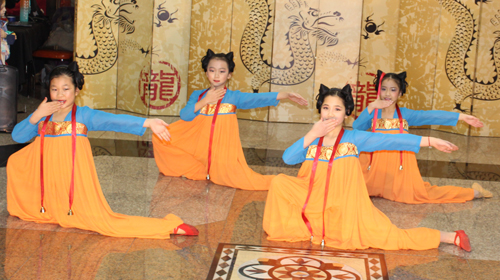 Next was a colorful Chinese Dance called Blossom of Proud Flowers.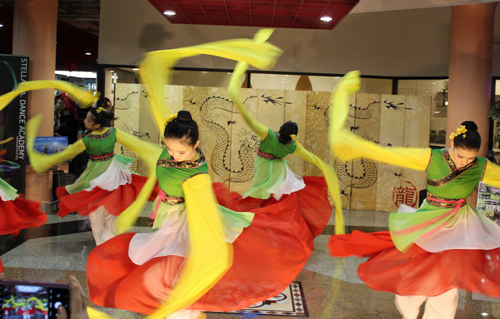 Next was the Terracotta Warrior Chinese Dance Grand Finale.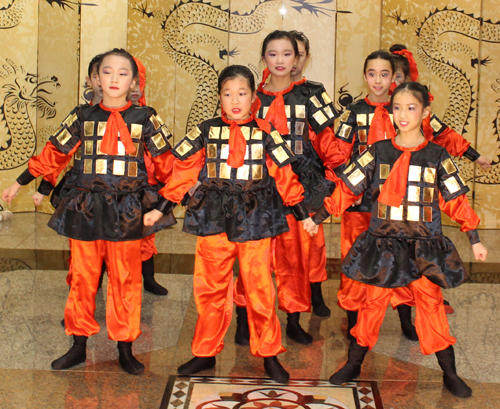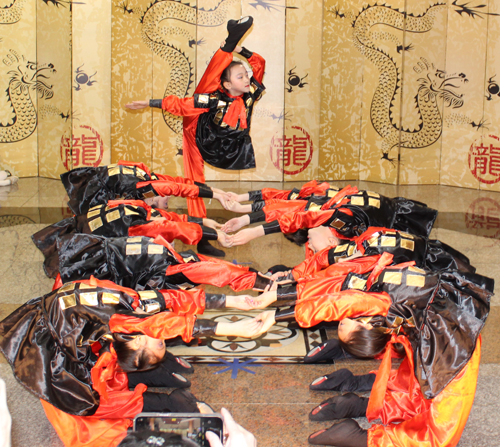 Then they gathered together to wish everyone a happy and prosperous Year of the Rabbit.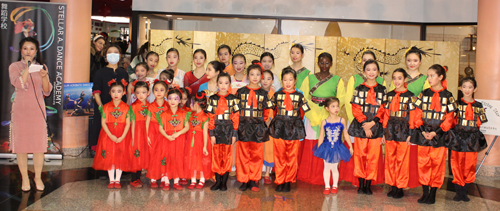 LingYun Rising Star Gymnastics Dancers
---
Back to Top
Back to Cleveland Chinese
Lunar New Year Main Page
Next Lunar New Year Entertainment Page