St. Patrick parish was founded on March 17, 1848. It is the oldest Catholic parish in Cuyahoga County. Because of the Church restructuring, St. Patrick's is slated to merge with 2 other churches and become a new parish. So this St. Patrick's day was bittersweet as it could very well be the last for St. Patrick parish.

As always, the church was packed for the 9:30 St. Patrick's Day Mass. The Most Reverend Edward Pevec was the celebrant and Fr. Daniel begin the homilist.

The opening procession and closing recessional were led by the St. Patrick Drill Team.



Recessional march of the St. Patrick Drill Team
and the priests and Bishop Pevec.



Many parishioners were teary-eyed and hugging each other as they faced the reality of the situation. Amidst the sea of green clothing were numerous 'Save St. Pat's' t-shirts with '1848-' on the back.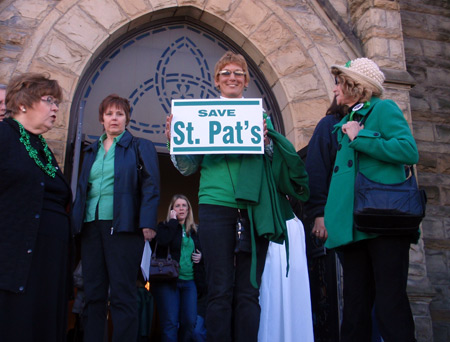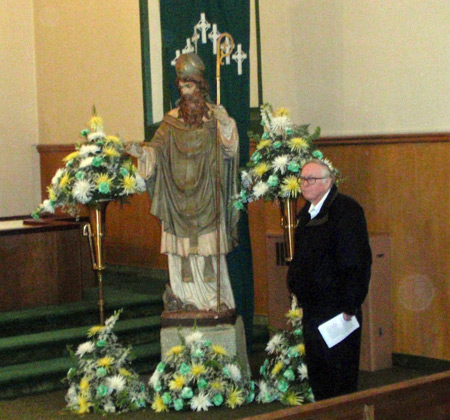 Many posed for pictures by the statue of St. Patrick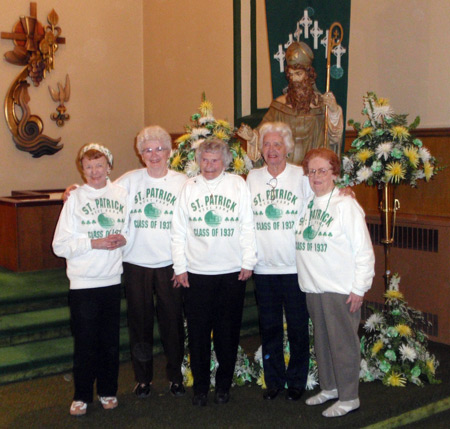 These ladies met eighty years ago in fist grade at St. Patrick School West Park. They represent the Class of 1937 and are now 86 and 87 years old and still best friends. From left they are Mary Galvin, Rita (Sacher) Misch, Janet (Miller) Joyce, Jeanne (Armbruster) Kilbane and Betty (Hart) Horak.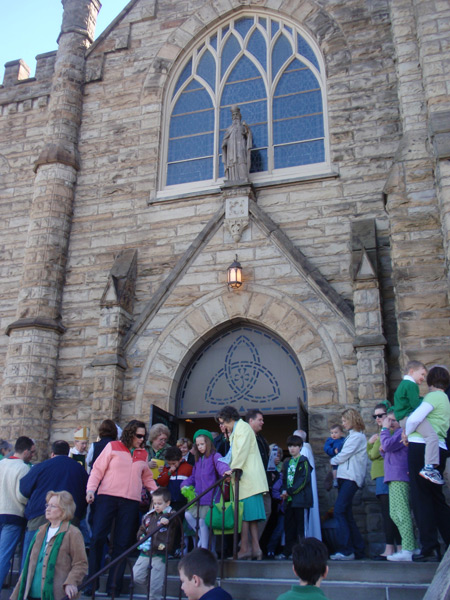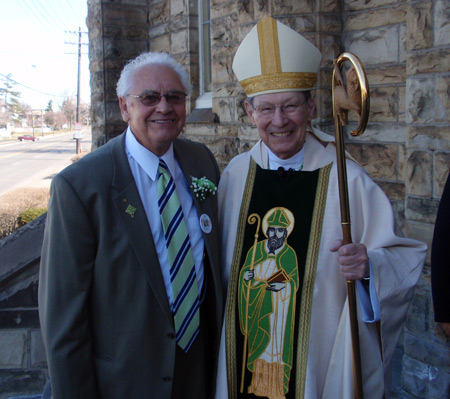 40 year parishioner Bob Weisenseel and Bishop Pevec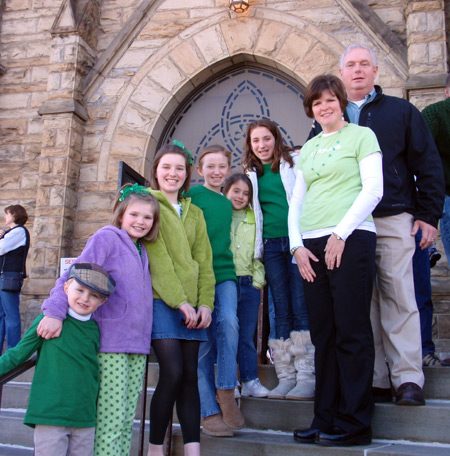 Members of the Tirpak and Keating family on the steps of St. Pat's


---
After Mass, many St. Pat's parishioners and supporters marched in the St. Patrick's Day Parade.
---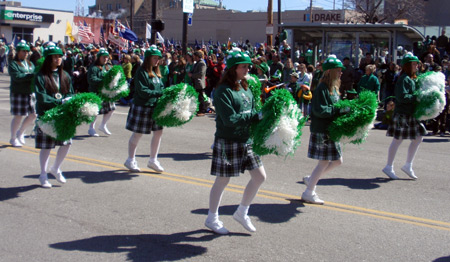 ---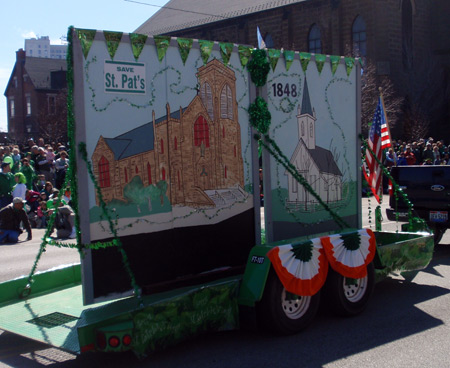 ---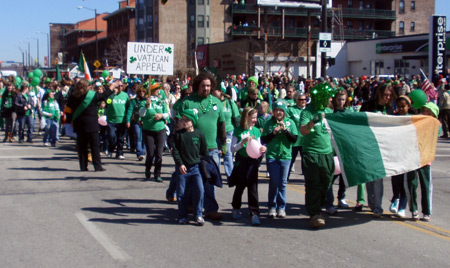 ---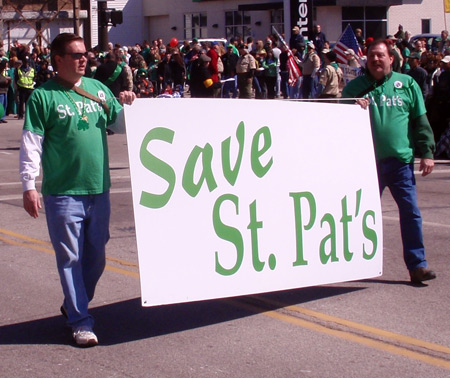 ---
Video of St. Pat's in the Parade
See more photos of St. Patrick Church
See more from the 2010 St. Patrick's Day Parade in Cleveland
---
Top of Page
Back to Cleveland Catholic Churches
Back to Cleveland Catholics
---