The first question that comes to mind is what are people from the Asian-Indian community doing preparing a Christmas feast and party at an Irish Catholic Church in Cleveland?
It's not a new phenomenon at all. Project Seva has been working with St. Colman's Church at West 65th and Lorain since 1999. "Seva" means "Selfless service" or "To serve humanity" in both Hindi and Punjabi. Serving Humanity is one of the pillars of the Sikh faith.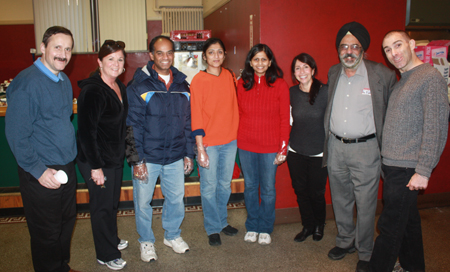 Project Seva volunteers



Volunteers of Project Seva have been serving the community for many years. Last year, Project Seva served over 125,000 pounds of food in 3 churches and the American Indian Education Center.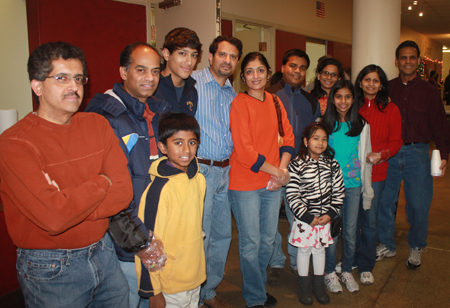 Project Seva volunteers
The meal was sponsored by the Kasturi Kanada Association. Volunteers included:
Girish and Mrunalini Rao, and their kids Nayan and Maya.
Vishwa Basavalingappa and his daughter Amulya.
Naveen Uli and his daughter Amala.
Mamatha Girish
Mahesh Humchadakatte and his son Maneeth.
Vagesh and Keerthi Rajashekar and their son Karan.
Satish and Hema Vartak and their daughter Esha.


Watch as Paramjit Singh explains Project Seva's role in the Christmas celebration.

Since it is the Christmas season, the Project Seva dinner at St Colman's Church took on a holiday flavor. Families and children lined up to see Santa Claus and Mrs. Claus.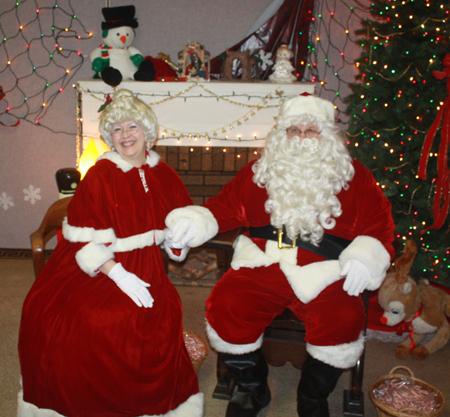 ---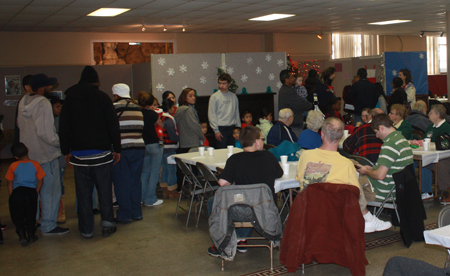 Lining up to see Santa Claus
---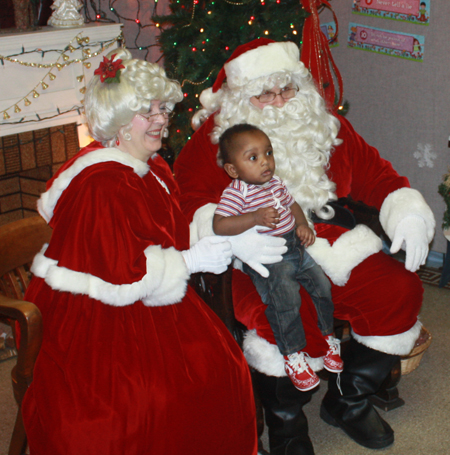 ---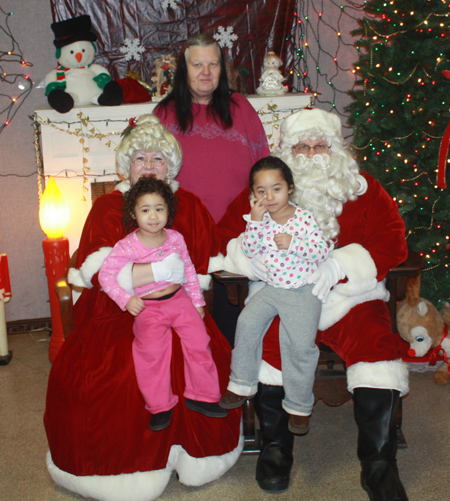 Children and families had their photo taken with Santa and printed out for them.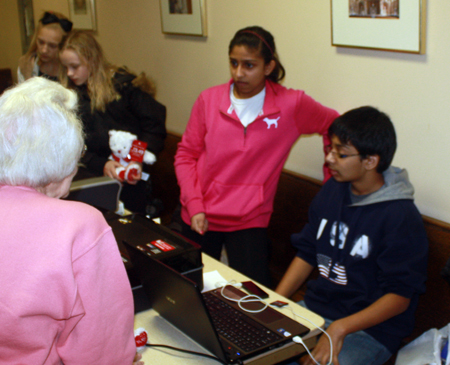 Printing photos of kids with Santa Claus



Musical entertainment was provided by Michael Sreshta on saxophone and Doug Henderson on piano.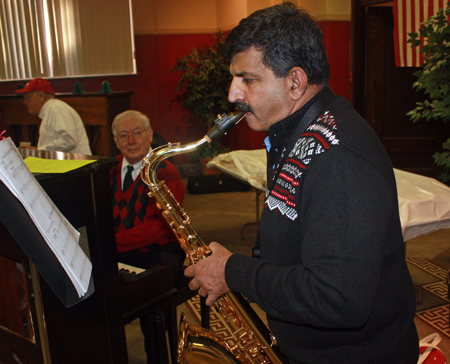 ---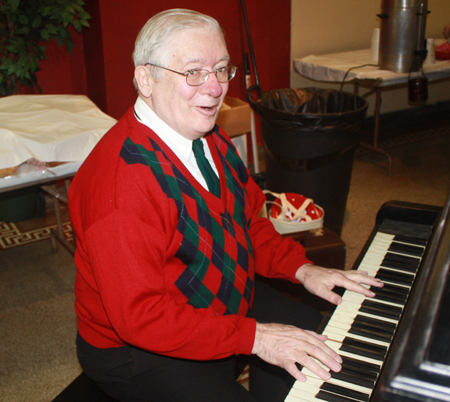 Doug Henderson
---


Michael Sreshta



A delicious ham dinner was prepared and served and luscious desserts rounded out the meal.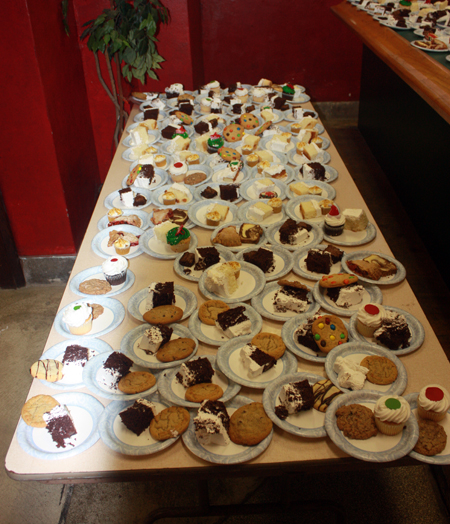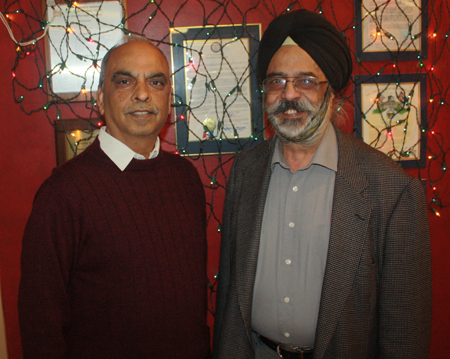 Volunteers Satish Parikh and Paramjit Singh


---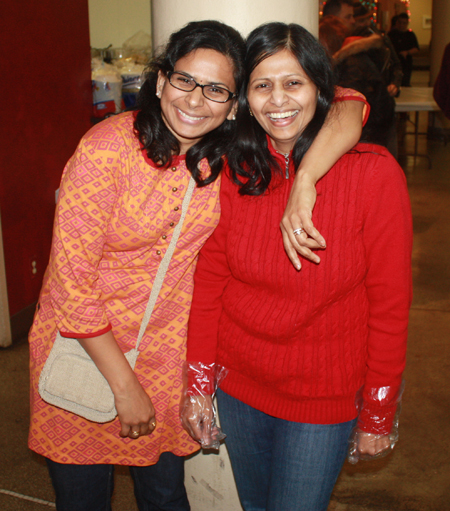 Volunteers Mamatha Girish and Hema Vartak from
the Kasturi Kanada Association


---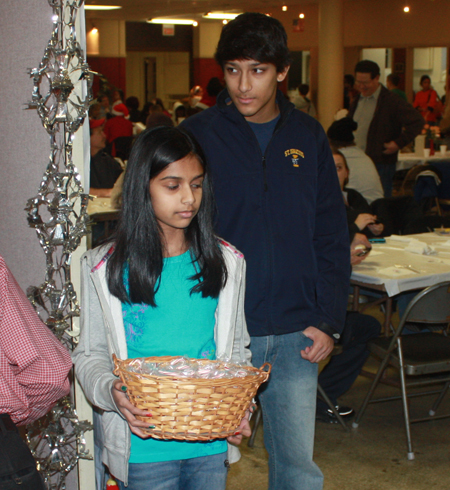 ---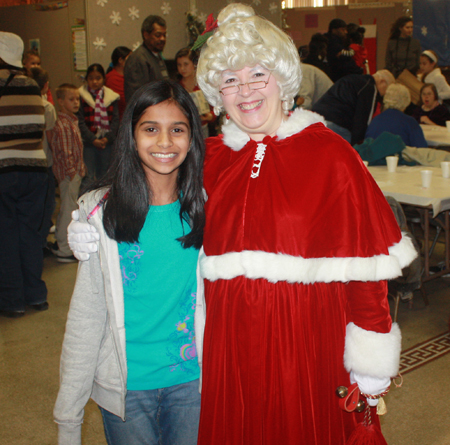 ---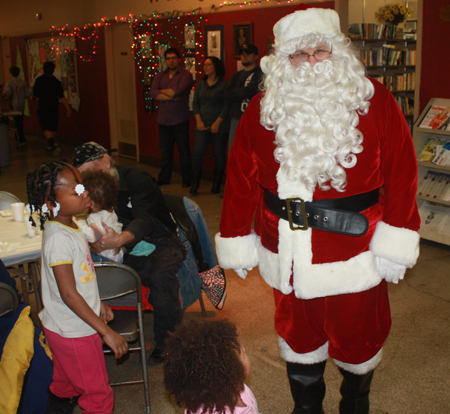 ---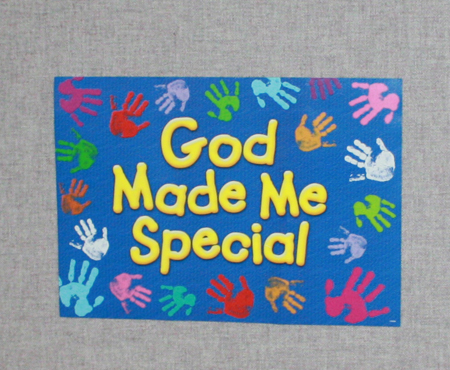 To further exemplify the diversity that makes Cleveland so special, enjoy this short verse of an Indian-American (Michael Sreshta) playing a Spanish song (Feliz Navidad) at a Christmas celebration in an Irish Catholic Church.
---
Back to Top
Back to Cleveland Asian Indians
Back to Cleveland Sikhs
---
For sponsorship opportunities, please contact us.
Your message could be HERE!