My name is Dan Hanson and I have also been a longtime fan of maps and the role they play in a region's history, commerce, politics, culture and so on. So I started a video podcast series called Fun with Maps which has dozens of videos focusing on a map somewhere in the world and the interesting items about it.
See all the Fun with Maps episodes on YouTube
Running ClevelandPeople.com which features the 120 or so different ethnic groups that are represented in the area, I've noticed how the geography of a place has played a role in its culture and history. People are eager to share their heritage and information.
We bring larges maps of various parts of the world to events like One World Day and many people pose with them. Here are some of those pictures.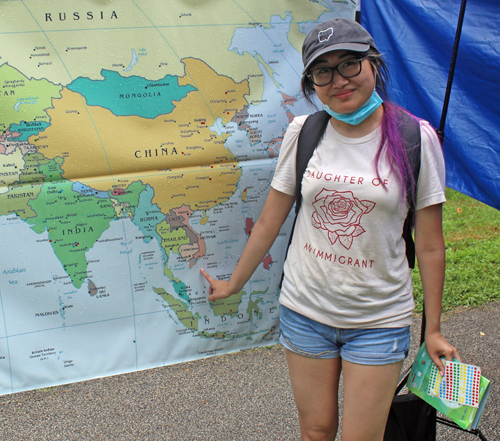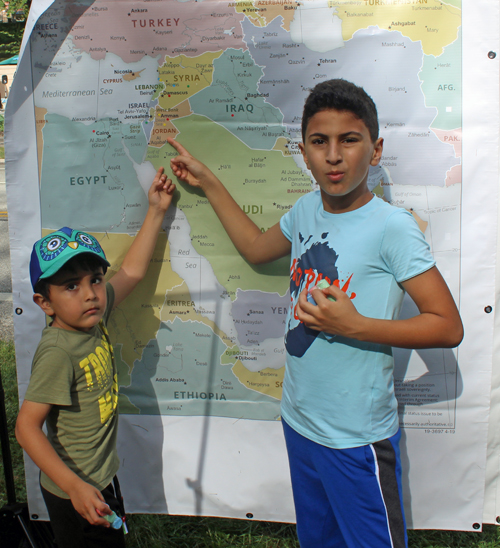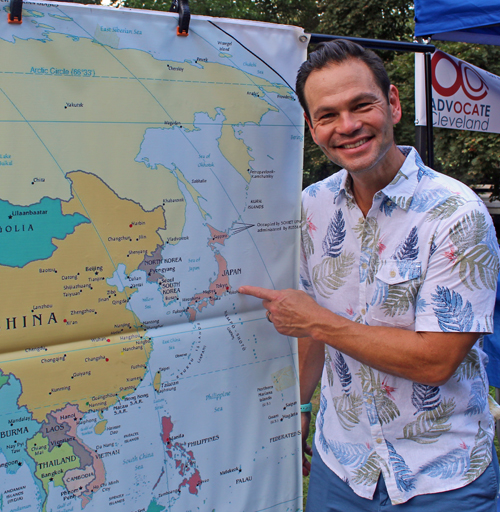 TV anchor Chris Tanaka points to Japan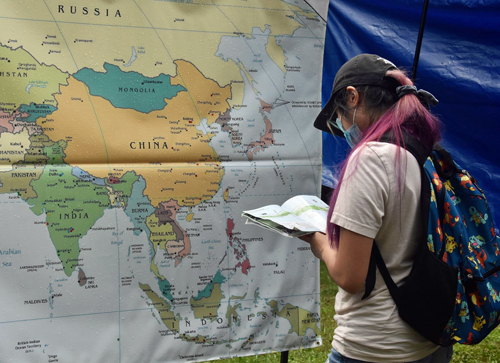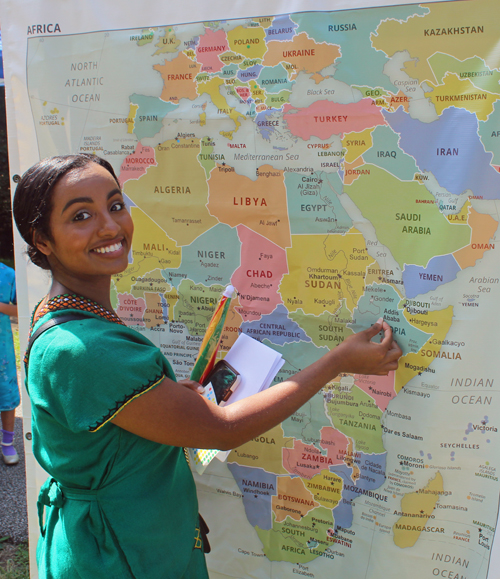 TV reporter Maia Belay points to Ethiopia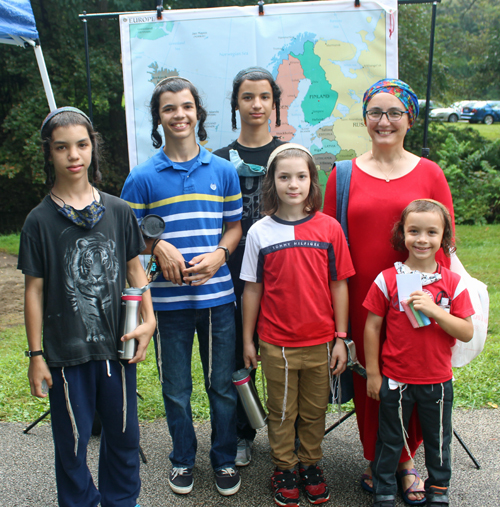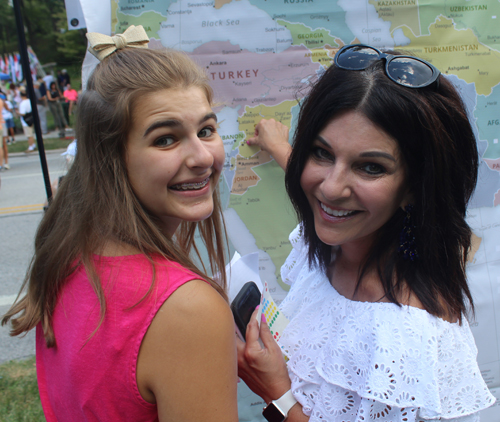 TV anchor Tracy Carloss and daughter point to Syria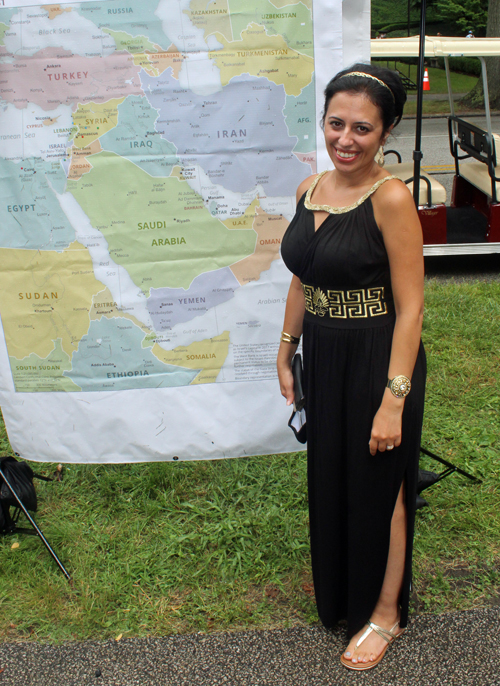 Rania Abbadi in front of the map of Jordan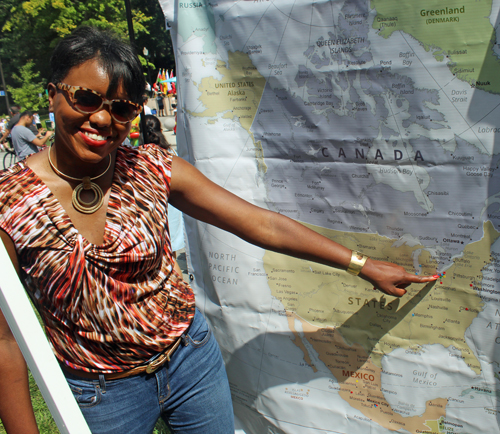 TV anchor Danielle Wiggins points to Cleveland Ohio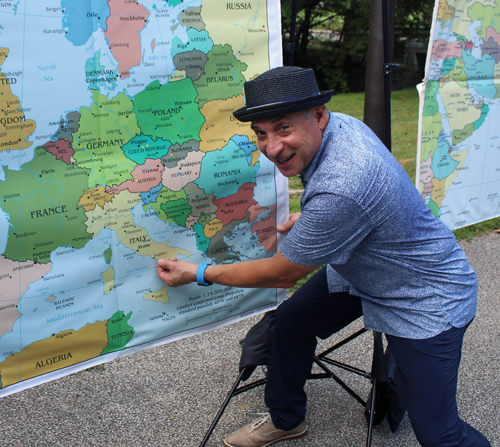 Former Councilman Matt Zone points to Italy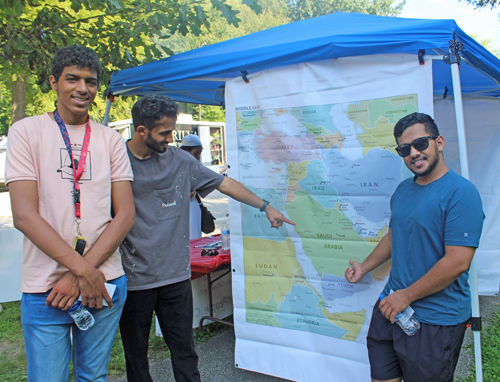 Map of Saudi Arabia at One World Day 2022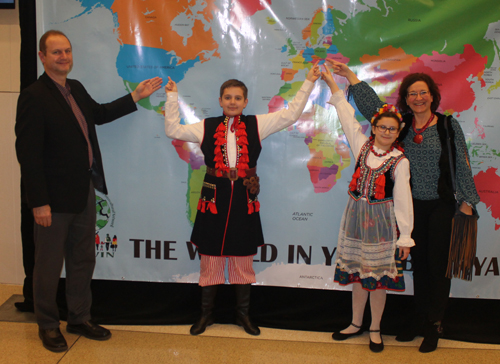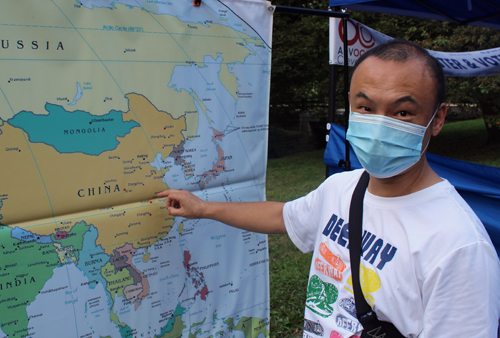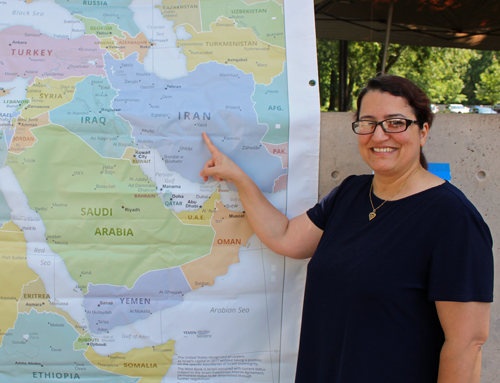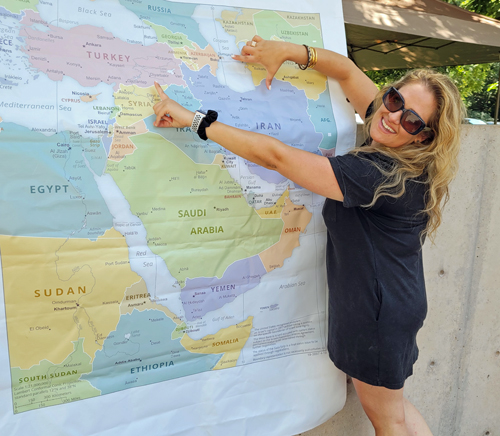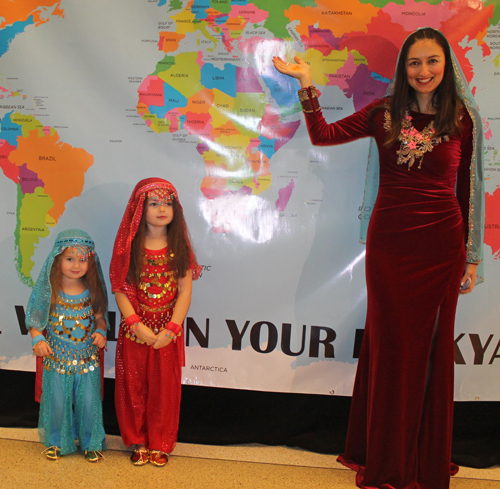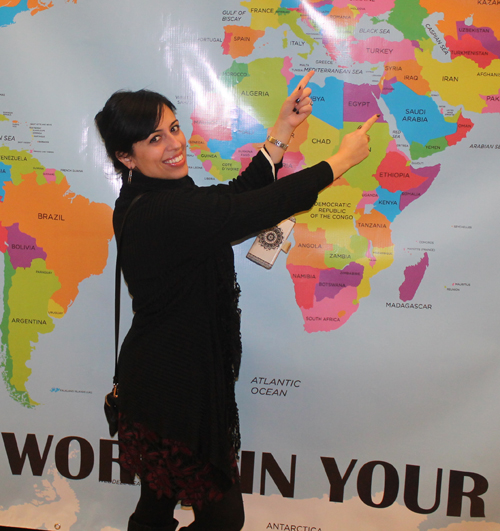 Rania Abbadi posing with the map of Greece and Jordan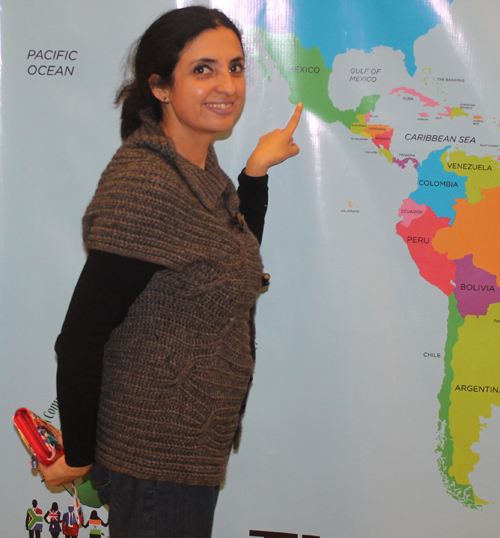 Go to the Fun with Maps Main page
---
Top of Page
---