The Cleveland Food Adventurers Passport event in September 2015 was at the Korea House Restaurant at 37th and Superior in Cleveland. The Korea House has been in Cleveland for more than 30 years. Sean, son of the owner, served as our host.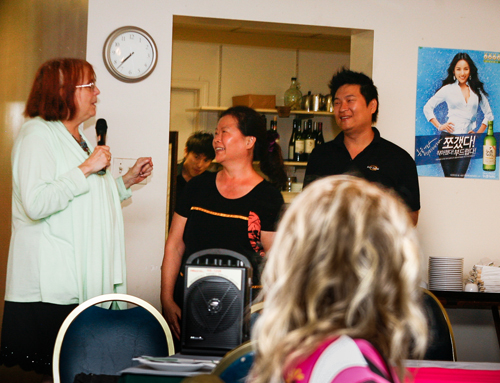 Debbie Hanson with Korea House owner



People who enjoy trying different foods and learning about different cultures participate in the Food Adventurer's group. The first 50 Passport holders who RSVP'd enjoyed a sumptuous Korean meal and learned about the country, culture, customs and, of course, food of Korea.

Sean (his American name) showed signatures on the wall from baseball players Yu Darvish, Shin-Soo Choo and others. Fr John Lee is from Daegu South Korea and he showed a photo of himself and Shin-Soo Choo.

Sean explained the 2 appetizers the guests were served - Korean seafood pancake (Haemul Pajeon) and a Mandu which is a dumpling similar to pelmeni and pierogi in some Slavic cultures. This was stuffed with pork and cabbage.



Sean was asked what a typical Korean meal might be and he said it would include rice, soup, kimchi, etc. He said it is very healthy and low calorie so Koreans are thinnest people in the world.



Fr John Lee is from Daegu, South Korea and he agreed about the typical meal.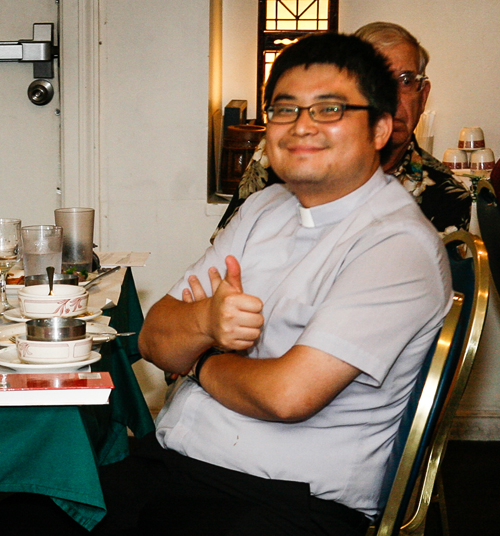 Fr John Lee



At the Korea House they always serve 8 different side dishes (banchan) with their meal including Kimchi. Sean identified the 8 side dishes they were serving.



***
Stay informed about the local Korean community by signing up for the free Cleveland Korean eNews mailings. You can select other groups as well. It's easy and free.

Fill out the form for the free Korean eNews.
***
---
The group was then served Japanese miso soup with 3 entrees - beef, chicken and noodle. The beef dish was made with Korean vodka. The noodle dish is traditionally served on Korea's Thanksgiving Day and the chicken was marinated with kiwi, pear, garlic and more and then barbecued on a grill.



While South Koreans celebrate their national foundation (Gaecheonjeol) on October 3 each year Fr Lee (from Daegu, South Korea) said the date of Thanksgiving varies by the lunar calendar.



During and after dinner there were several cultural explanations. Dan Hanson of ClevelandPeople.Com showed a map of Asia and told how ½ the world's population lives on a circle encompassing India, China and SE Asia. He then showed the Korean peninsula and told how the Japanese annexed it in 1910 till the end of the war in 1945.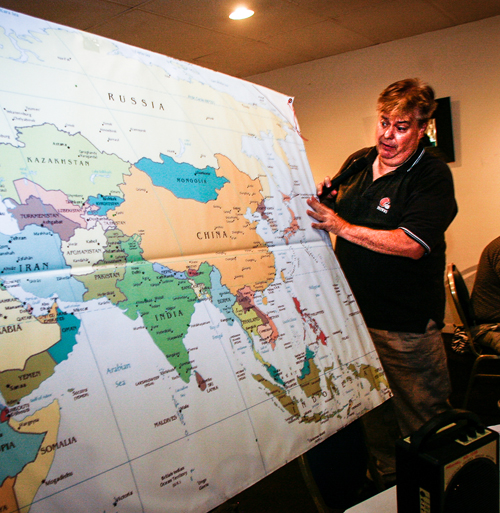 Dan Hanson



Korea was split at the 38th parallel with the Soviet Union in charge of the North and the US in charge of the South.



Dan told how Korean babies are 1 year old on their birthday and that everyone celebrates their birthday on New Year's. He also said there are 3 main family names in Korea (Kim, Park and Lee) and that in Korea the family name usually comes first, like Choo Shin-soo but we westernize it to Chin-soo Choo.





Dan Hanson said there are 3 ways to say hello depending on the relationship with the person and also how to show respect to an elder.

Dan spoke about the Korean wave in pop culture and K-Pop. He said that Gangnam Style was the first billion view video on YouTube and then explained what Gangnam style means. Then part of the song was splayed and Sean and others danced.

Lt Colonel Joseph Meissner told about the Turtle ships, the first iron clad ships in the world.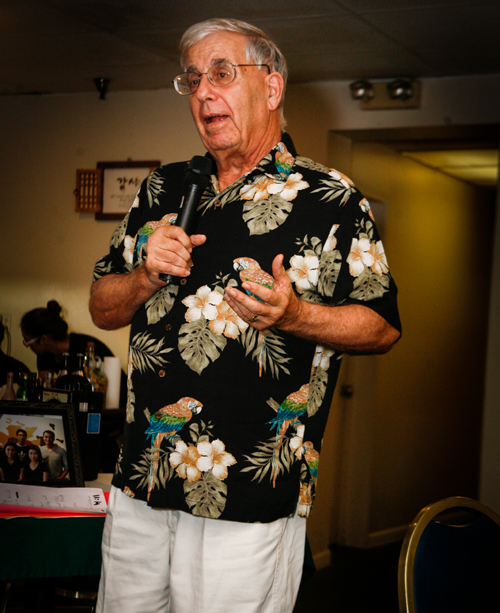 Joseph Meissner

Admiral Yi Sun-sin designed the ship and they participated in the war against Japanese naval forces supporting Toyotomi Hideyoshi's attempts to conquer Korea from 1592-1598.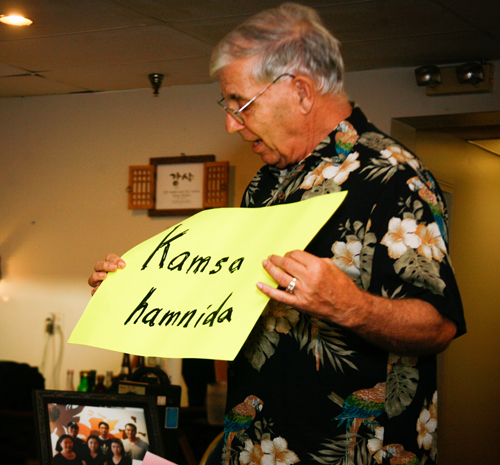 Gia Hoa Ryan is from Vietnam and runs the Saigon Plaza restaurant in Cleveland's West side. Ms. Ryan told about her visit to the Kimchi Museum in Seoul South Korea.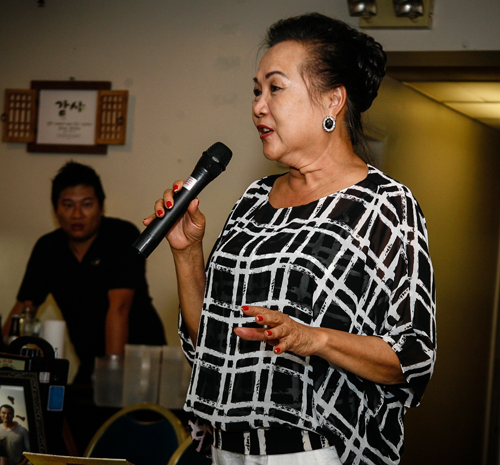 Gia Hoa Ryan



Susan is Secretary of the Korean American Association of Greater Cleveland. She wore and spoke about a Korean Traditional Ladies Dress and explained how the colors mean things - such as marital status.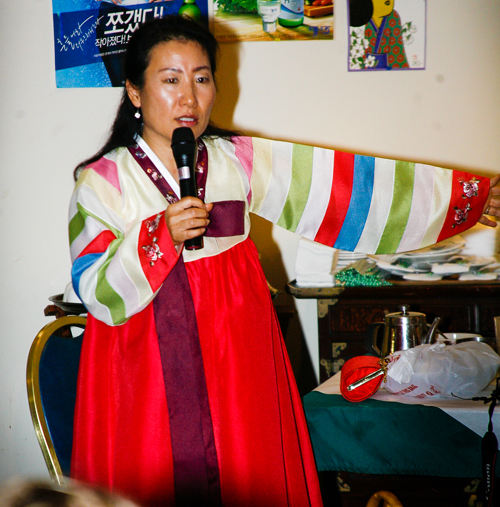 Susan was asked about Korean music and explained the 5 basic instruments from their long history.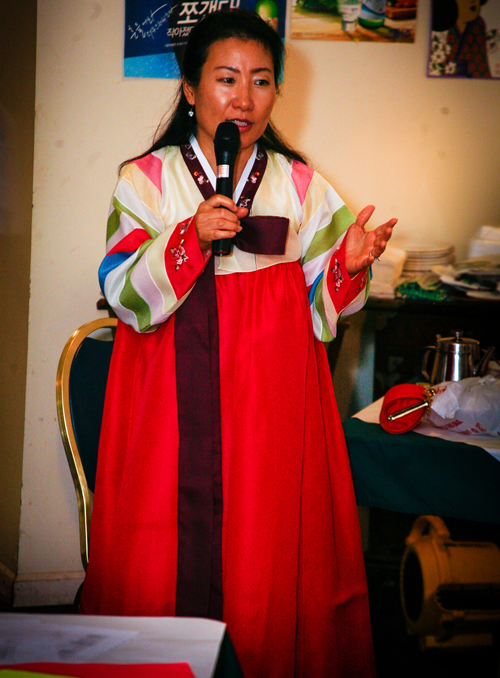 A great time was had by all.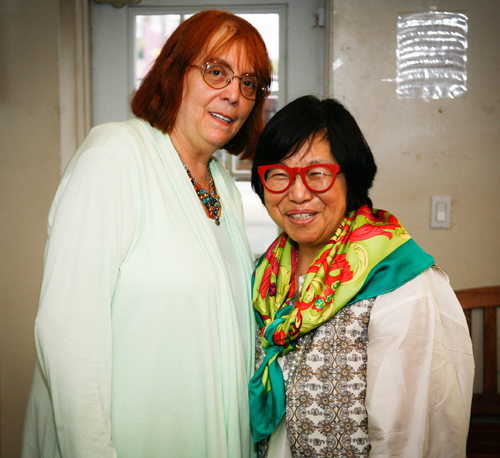 Debbie Hanson and Margaret Wong


---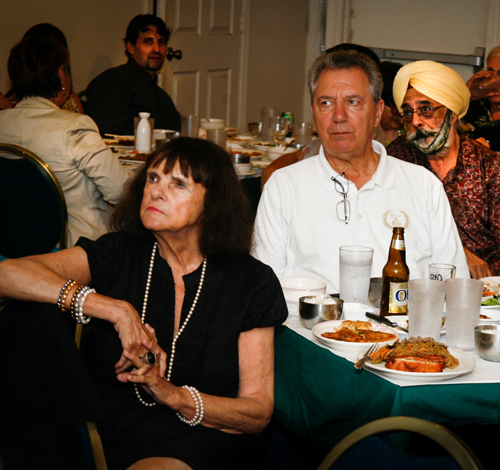 Grace Kudukis, Judge Rocky Perk and Paramjit Singh


---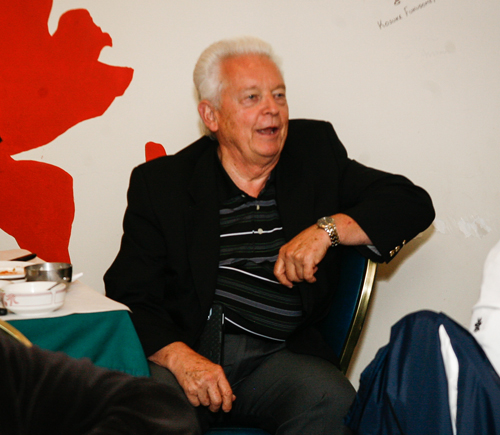 Ken Kovach


---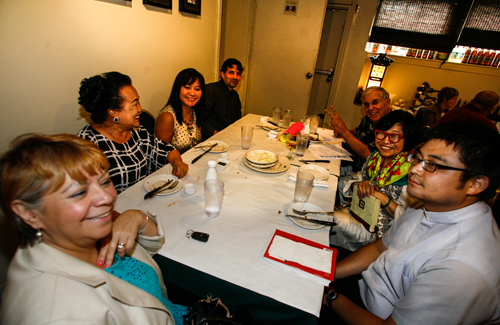 Mari Galindo DaSilva, Gia Hoa Ryan, Oanh Loi Powell, Will Sanchez, Joe Meissner, Margaret Wong and Fr John Lee


---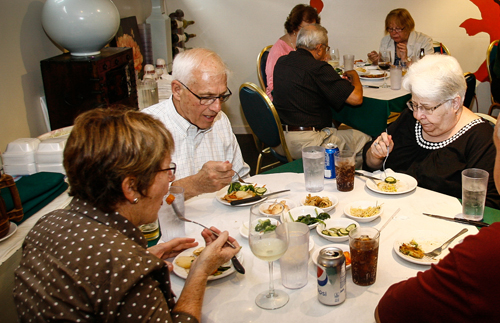 ---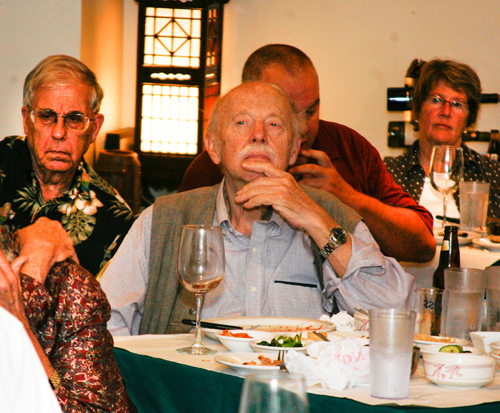 ---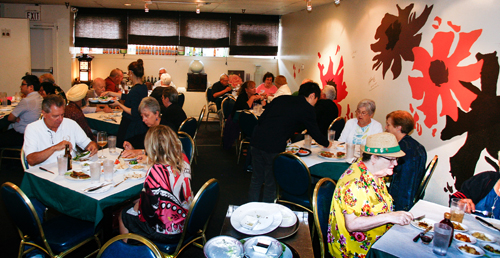 ---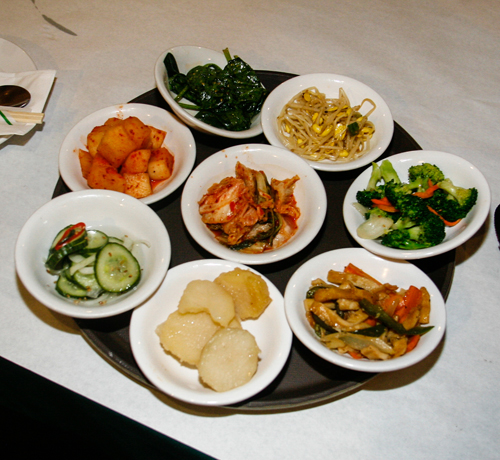 ---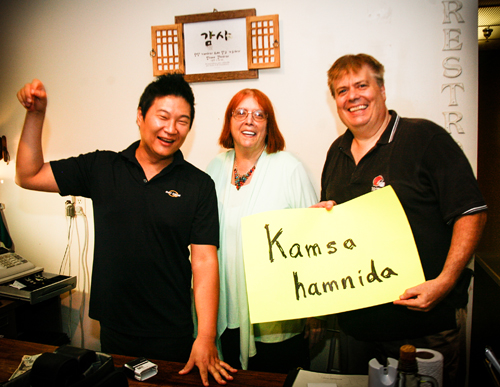 Thank You (in Korean) from Sean, Debbie and Dan



Want to get a Passport and join us on the next adventure? Find out more about the Food Adventurers Passport Program.


---
Back to the main ClevelandPeople.Com Passport Page
Back to Koreans in Cleveland
Top of Page
---
***

If it's Korean in Cleveland it's on ClevelandPeople.Com.

***