Philanthropia 2012
Landerhaven
December 10, 2012
Philanthropia, phil∑an∑thro∑pi∑a, is Executive Caterersí Annual Fundraising Luncheon at Landerhaven designed to benefit non-profits throughout Northeast Ohio. After the tragedy of 9/11, New York City absorbed such a large portion of all charitable donations that many local non-profits struggled to reach their own goals. In response, Executive Caterers rededicated their December Corporate Club luncheon to the support of local charities, especially smaller organizations without substantial resources of their own.
Eleven years later, charities all across our region continue to benefit greatly from Harlan Diamondís marvelously simple idea behind phil∑an∑thro∑pi∑a: the cost of admission is a tax-deductible check in the amount of $75 or more made out to the 501(c)(3) charity of your choice.
Executive Caterers is proud to underwrite the cost of hosting the eventís stimulating program and special lunch so that our local non-profits can enjoy the full value of each donation without incurring any of the expenses usually associated with a fundraising event.
Over a thousand guests pack Landerhaven and over a million dollars has been raised for local non-profits. Learn more about Philanthropia.
Enjoy these images from the 2012 Philanthropia which again included the Singing Angels and MC Leon Bibb.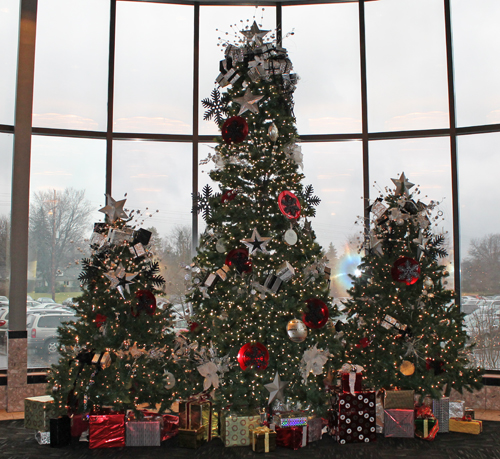 Landerhaven was festively decorated for the holidays


---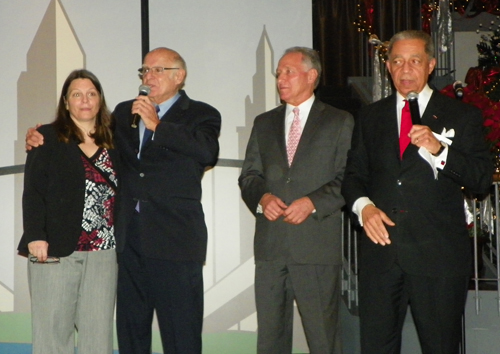 Sharon Smutak, Harlan Diamond, Charles Klass and Leon Bibb


---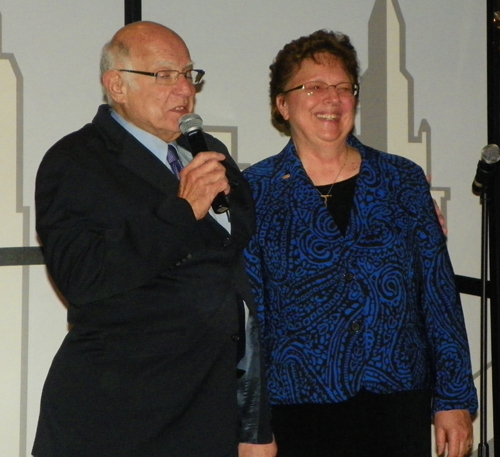 Harlan Diamond and Sister Diana Stano, President of Ursuline College


---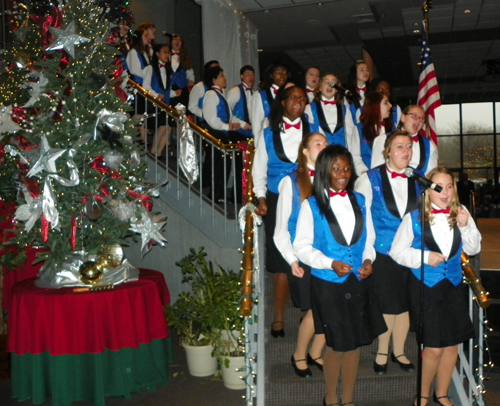 The Singing Angels


---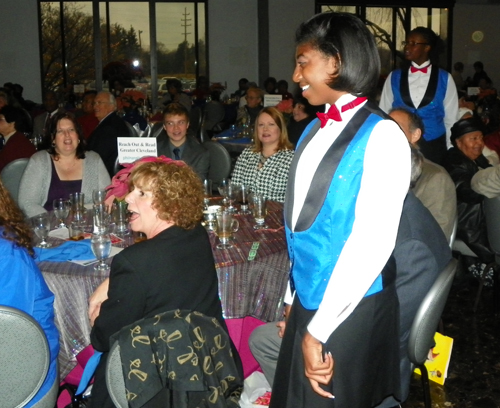 ---


Short video of The Singing Angels leading the diverse crowd
in a verse of Silent Night


---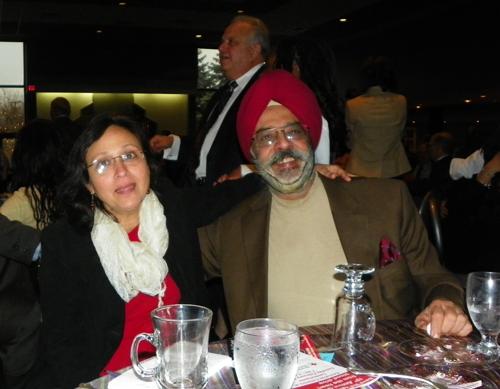 ---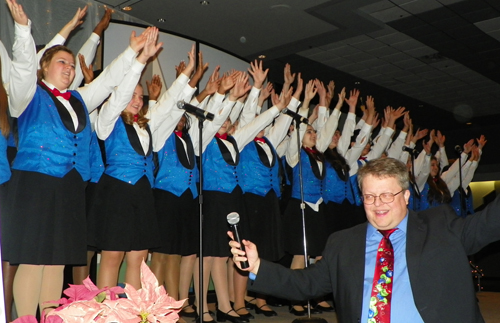 ---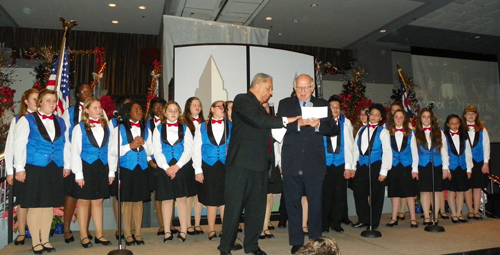 Leon Bibb and Harlan Diamond announce the Philanthropia 2012 total


---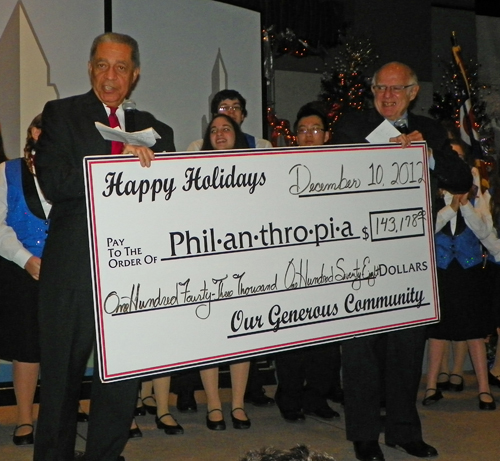 ---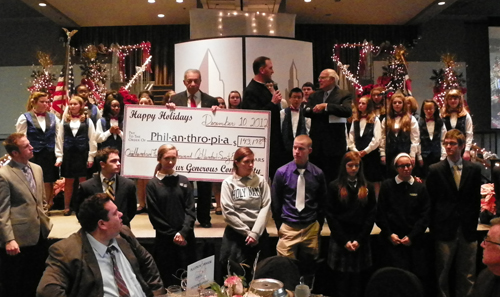 ---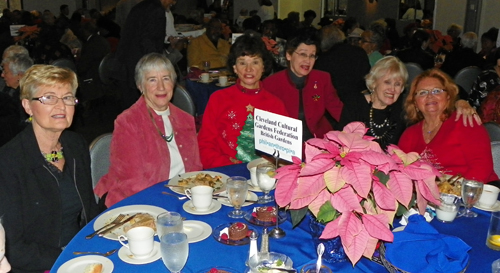 British Cultural Garden table


---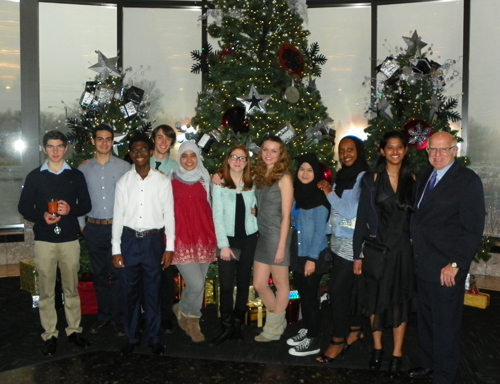 Group of international students


---


In this video, Charles Klass (with Harlan Diamond and Leon Bibb) of Executive Caterer's explains the new format for the Corporate Club for 2013 and introduced a table of students from Germany, India, Thailand, Tunisia and more.


---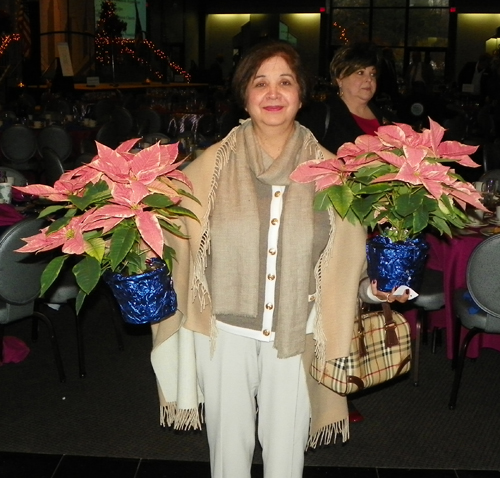 Mona Alag


---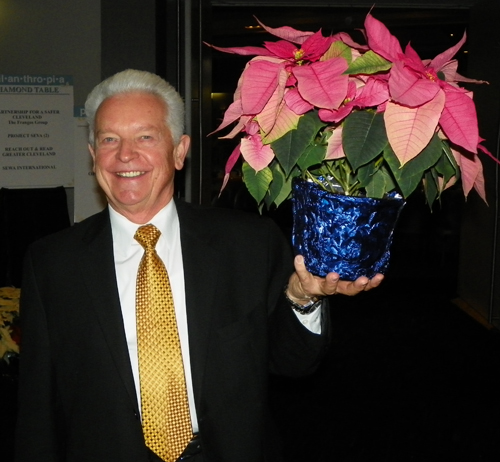 Ken Kovach


---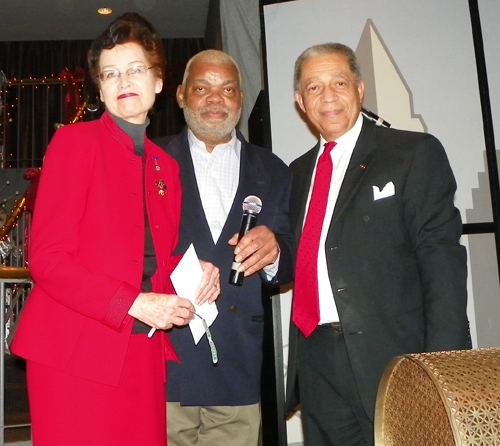 Raffle winner Mary Hamlin


---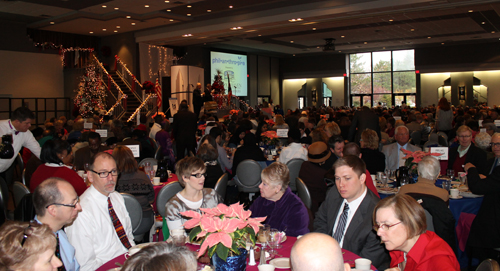 Crowd at Philanthropia 2012


---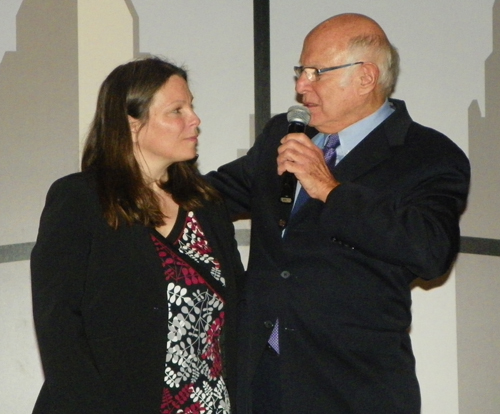 Thanks to Sharon Smutak and Harlan Diamond


---
Executive Caterers also graciously provided space for a display promoting the Cleveland CyberWall of Non-Violence. Almost 1,000 people have pledged to be the change they want to see in the world and practice th golden rule by signing the cyber-wall.

More on the CyberWall of Non-Violence.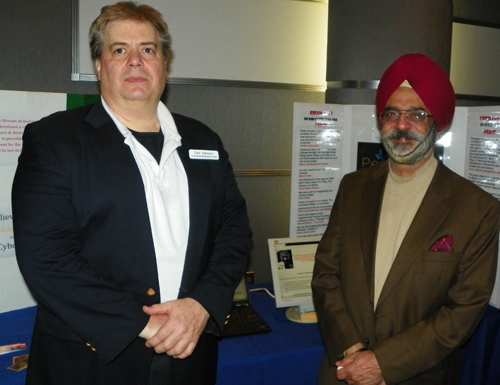 Dan Hanson and Paramjit Singh
The Cleveland CyberWall of Non-Violence
---
Thanks to Harlan Diamond and the Landerhaven team for this annual generous gift to local non-profits. Thanks also to the following sponsors of the event.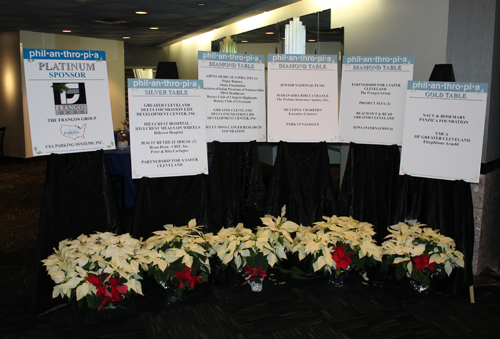 Philanthropia 2012 sponsors


---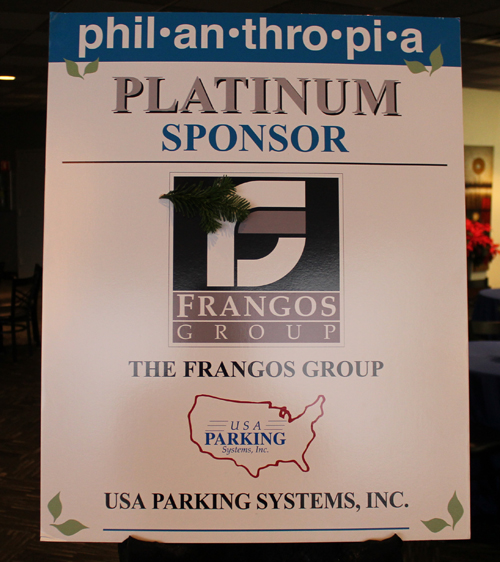 ---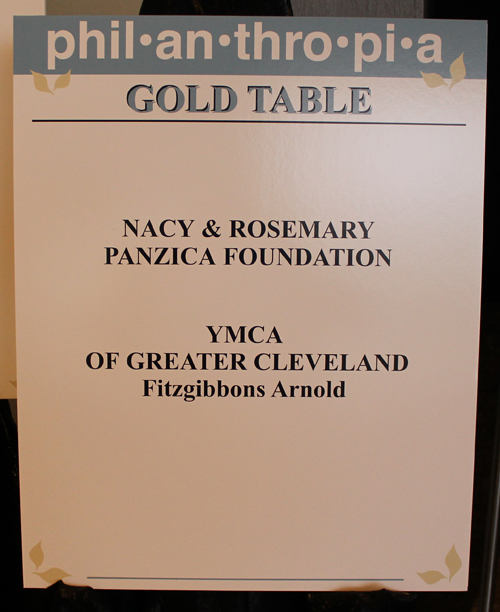 ---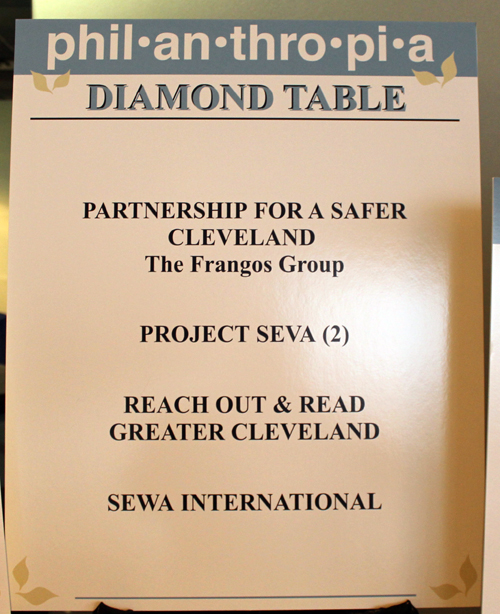 ---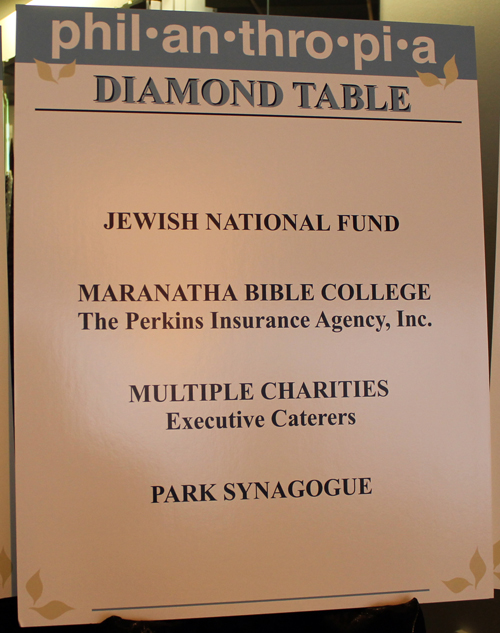 ---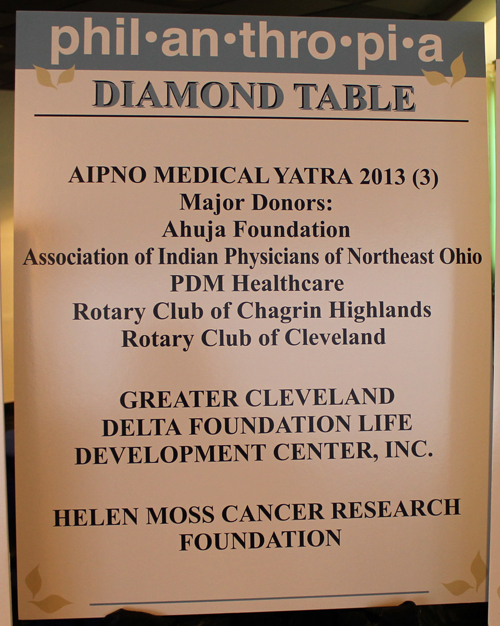 ---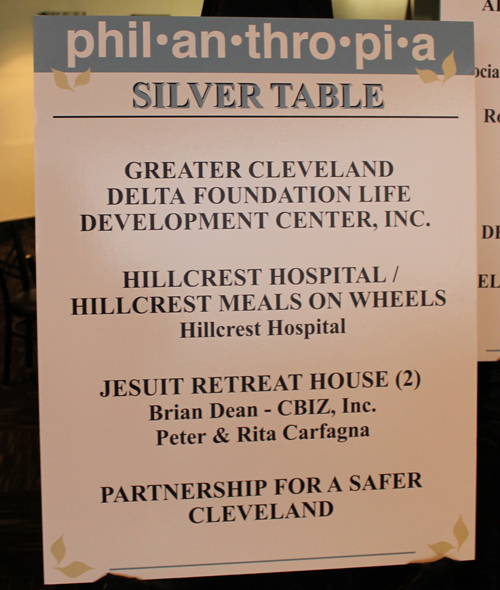 ---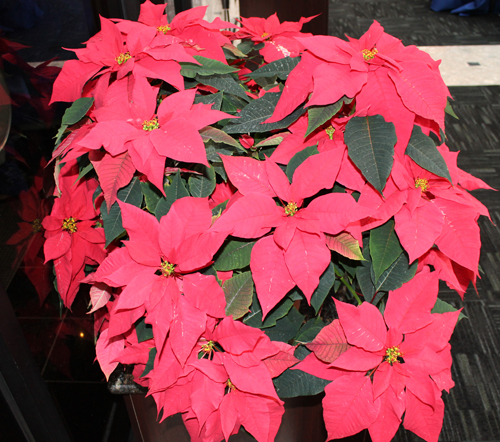 ---