Annual Asian Mass in Cleveland
St. Clarence Church
October 7, 2012
The Asian Ministry of the Diocese of Cleveland organized the Annual Asian Mass at noon on Oct. 7th at St. Clarence Church, 30106 Lorain Road in North Olmsted. This year's theme was "Let the Children Come."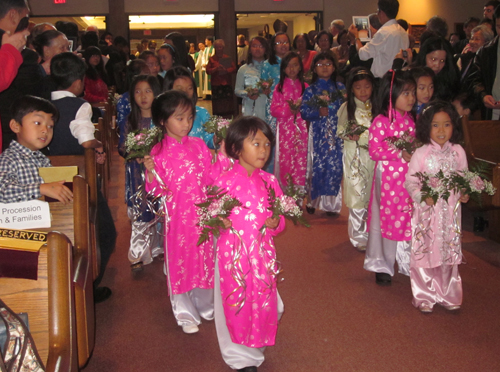 The Mass attracted Catholics from various Asian communities including Vietnamese, Chinese, Indian, Korean, Filipino, Indonesian, Sri Lankan and Bangladeshi.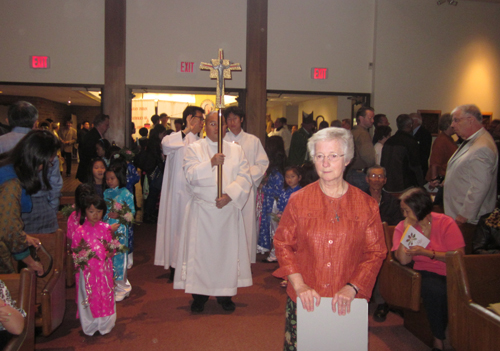 There were also nuns and families of adopted Asian children. The ceremony began with an opening song beautifully sung by children from all the Asian communities.
Many came dressed in ethnic clothes wearing colorful Saris, Kurthas, Kimonos, Karawangs, Hanboks, Barongs, and Aodais.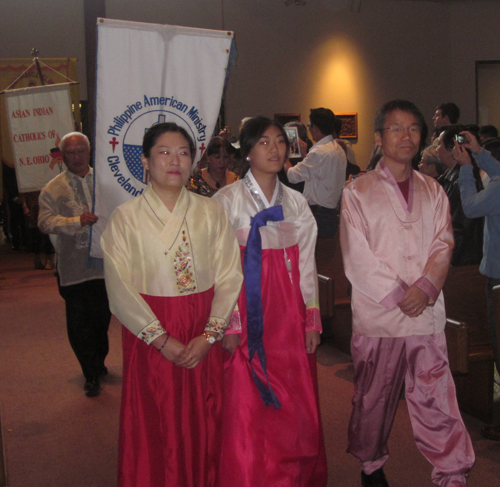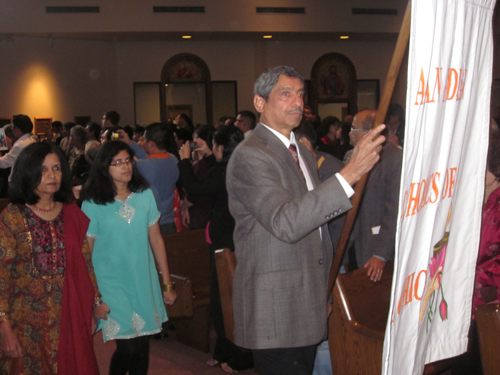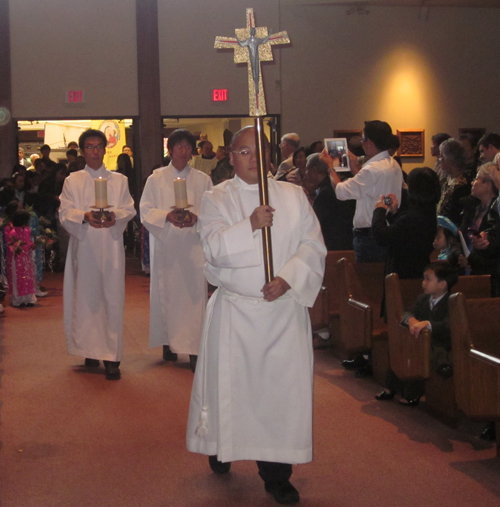 It was an afternoon of family celebration of Asian culture and spirituality, including liturgy with Bishop Roger Gries.
The Bishop spoke highly of the Asian community and noted that the diversity is enriching the mainstream American community. The mass was said in various Asian languages and customs which include the traditional incense offering by the Vietnamese community, devotional songs and worship (Aarti) by the Indian community among other prayers.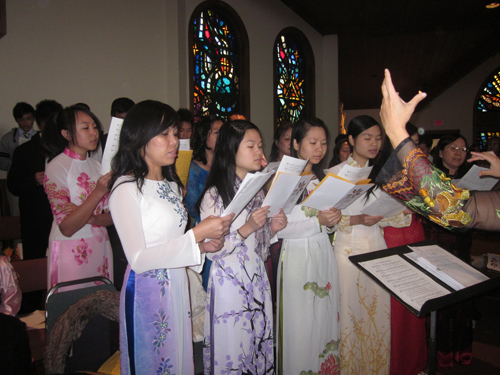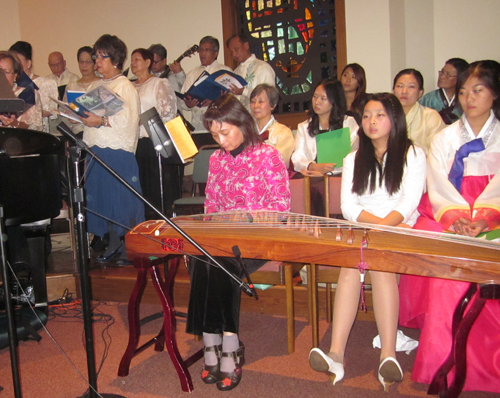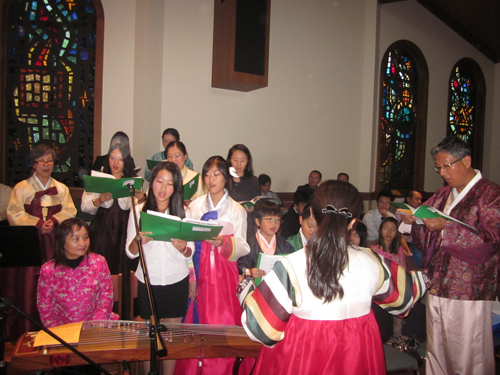 Father Lan (who is retiring) received a fitting tribute from Auggie Hsu. It was delivered extremely well and honored Fr. Lan for his hard work for over 45 years and for his work from the start of the Asian gathering 15 years ago.
After mass everyone proceeds to the pavilion for a delicious Asian meal consisting of Vietnamese spring rolls, Korean khimchi and beef bulgogi, Phillipino chicken adobo, pancit and other noodles, Indian channa masala (Chickpeas), etc. prepared by the different communities.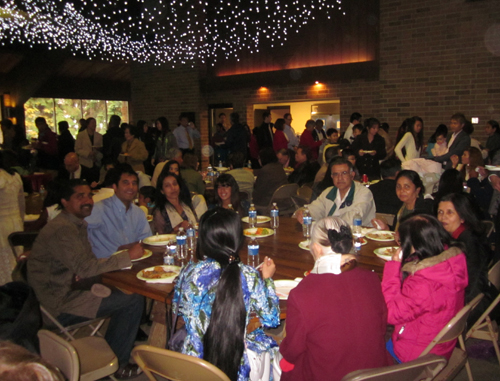 During the meal there was wonderful entertainment including Tinikling Bamboo dance, Sri Lankan Traditional dance and Korean dance depicting yesterday and today.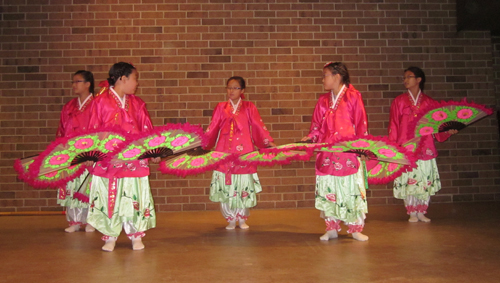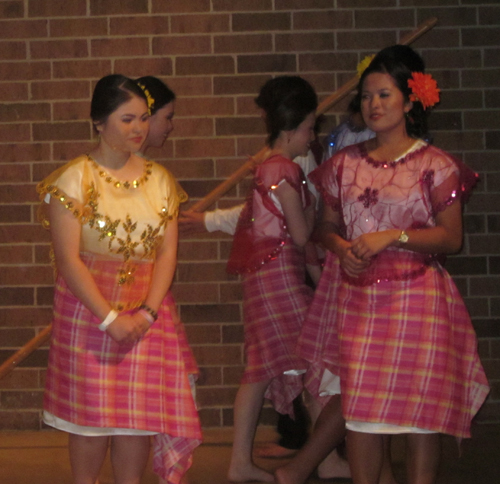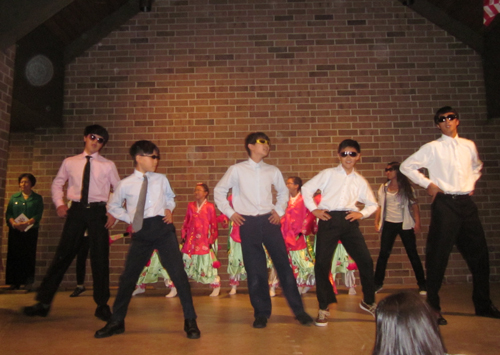 The Asian Ministry, consisting of representatives from the different communities, meets once a month to discuss the issues facing the communities and the church, and how to keep the values that come with each culture alive.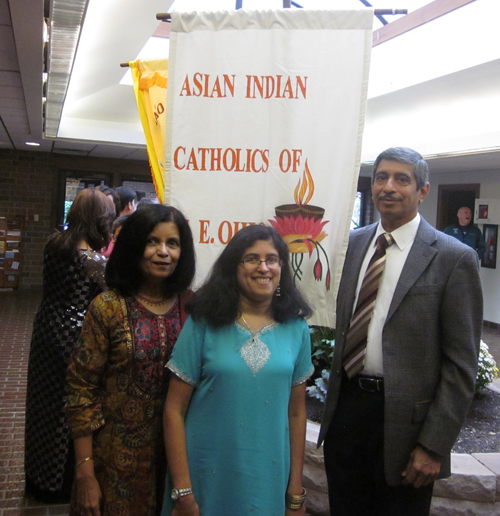 Interestingly, Cleveland is probably the only city in the U.S. that has such an Asian Ministry. It has always been supported by the former Bishop Anthony Pilla, and now continues to be supported by the Diocese of Cleveland.
Sr. Rita Harwood heads the Asian Ministry and holds the monthly meetings and works hard to organize the Annual Asian Catholic community gathering.
Text and photos by Michael Sreshta
---

Top of Page

Back to ClevelandPeople.Com Community and Special Events

Back to Cleveland Catholics

ClevelandPeople.Com is sponsored in part by