Report on Asian Americans, Native Hawaiians and Pacific Islanders
in Cleveland Ohio
Ariel International Center
October 29, 2012
Asian Services In Action, Inc. (ASIA), in partnership with APIAVote, presented key findings from A Community of Contrasts: Asian Americans, Native Hawaiians and Pacific Islanders in the Midwest, 2012 on October 29, 2012 at the Ariel International Center in Cleveland.
The conference was moderated by Michael Byun, Executive Director of Asian Services In Action, Inc. (ASIA).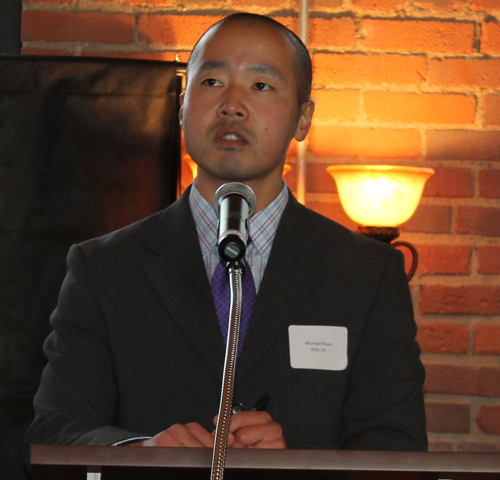 Michael Byun



A Community of Contrasts provides detailed data based on Census 2010 and other sources, including disaggregated data for over 20 Asian American, Native Hawaiian, and Pacific Islander (AANHPI) subgroups in the Cleveland metropolitan area. The report shows a rapidly-growing community that faces different socio-economic challenges across ethnic groups and provides concrete policy recommendations addressing the specific needs of this diverse and complex community.

Marita Etcubanez, Director of Programs, Asian American Justice Center, gave highlights from the Reports.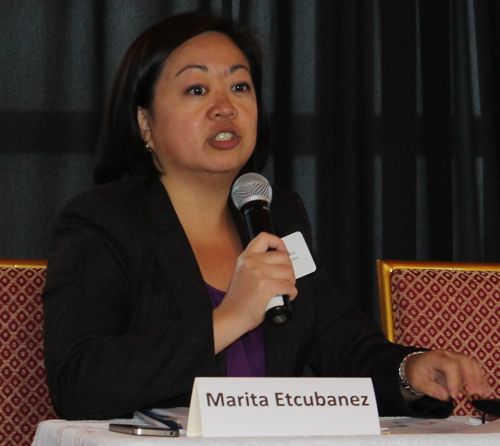 Marita Etcubanez
---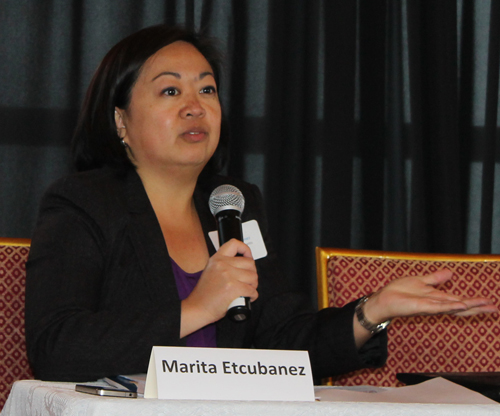 Marita Etcubanez



She also told of the Social and Economic Diversity within the Asian American community. There is much economic success and stability while others struggle.
---


Ohio and Cleveland-area highlights in the report include:
Population growth: While the Cleveland metro area's total population is falling, Asian Americans were the area's fastest-growing racial group, increasing 42% over the past decade.
Language: Approximately 28% of Asian Americans in the Cleveland Combined Statistical Area are limited English proficient (LEP), higher than the LEP rate among Latinos (24%).

Economic contributions: Asian American entrepreneurs in Ohio own over 18,000 businesses, employing more than 51,000 Americans and distributing nearly $1.4 billion in payroll.
Michael Fleming, Executive Director of St. Clair Superior Development Corporation, told about the Asia Town Master Plan.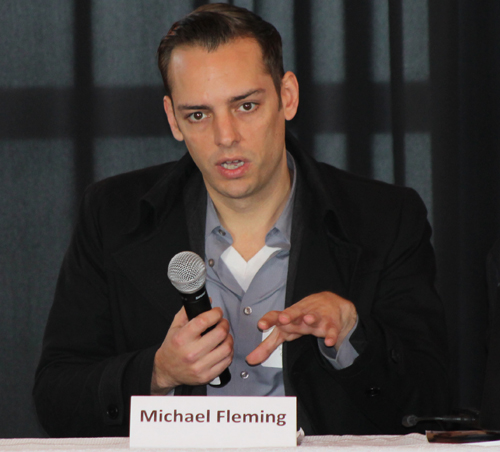 Michael Fleming
---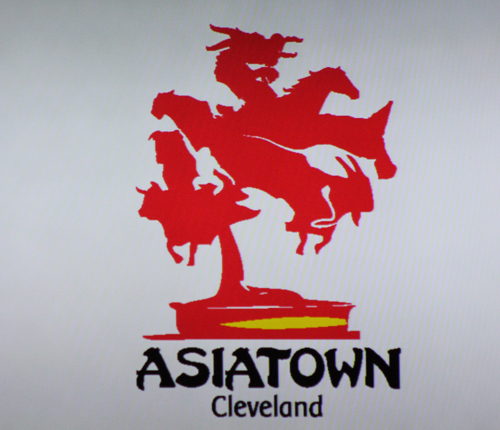 Also of note in this election year is the increasing power of the Asian American electorate in the Midwest. Asian Americans in the Midwest are now the fastest-growing group of voters amongst all racial groups, and representation is increasing. Congresswoman Marcia Fudge was represented by Ariella Brown.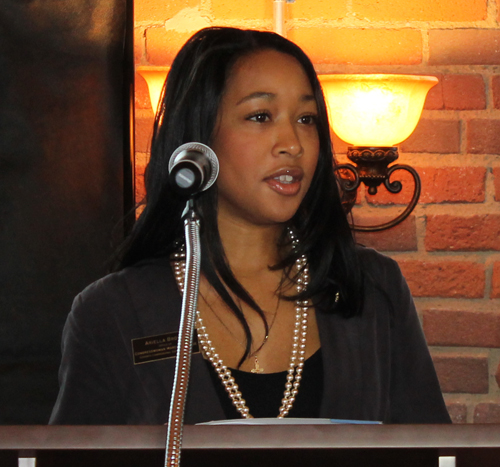 Ariella Brown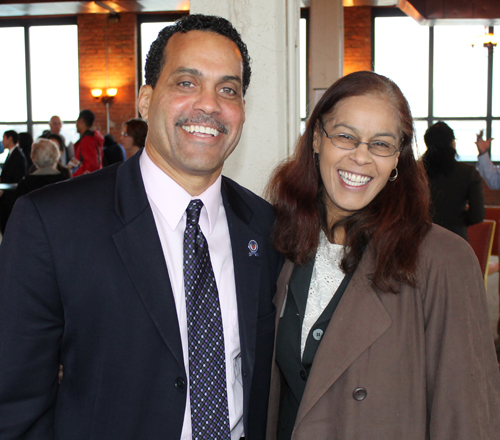 Cleveland Councilman Jeff Johnson and
Cuyahoga County Councilwoman Yvonne Conwell



A panel began a session of Policy Conversations and then took part in Q&A from the audience.



Johnny Wu told about the successful Cleveland Asian Festival.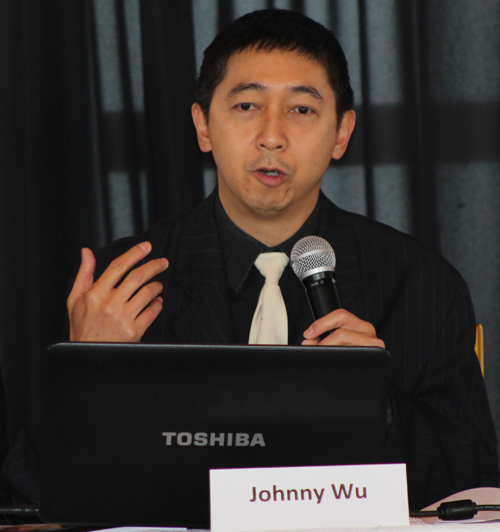 Johnny Wu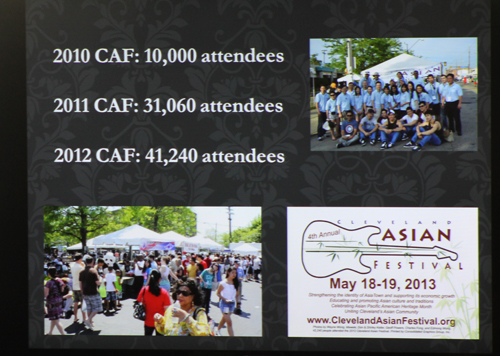 ---


Radhika Reddy, Ariel Ventures



Ariel International Center impact


---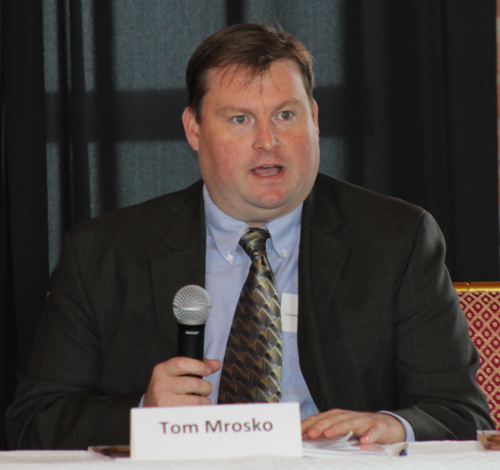 Tom Mrosko,
Cleveland Catholic Charities Office of Migration and Refugee Services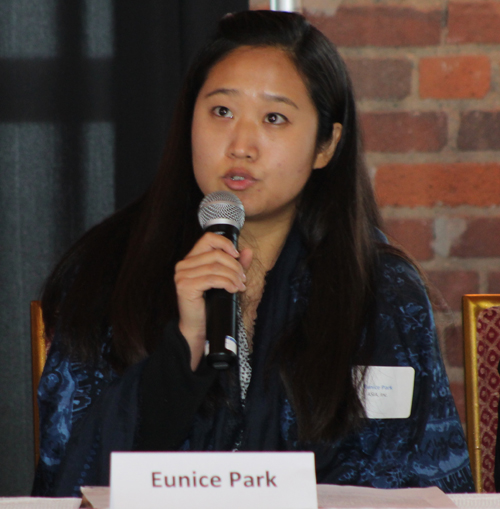 Eunice Park,
Legal Immigration Attorney, ASIA Inc.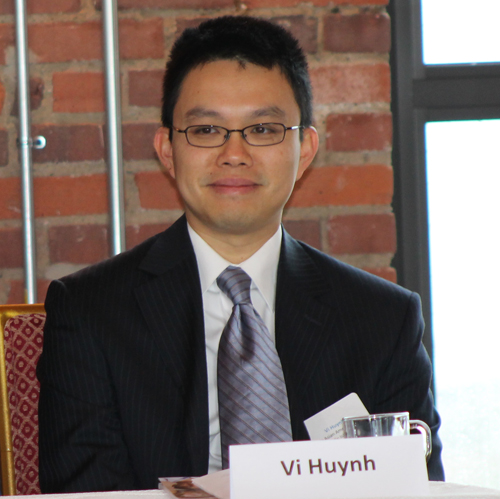 Vi Huynh,
Member of the Ohio Asian American and Pacific Islander Advisory Council



A Community of Contrasts was first released by the Asian American Center for Advancing Justice in Chicago on September 27, 2012. The Cleveland launch of the report is supported by the Chinese Professional and Entrepreneur Association, Cleveland Contemporary Chinese Culture Association, Chinese Women Association of Cleveland, Federation of India Community Associations of Northeast Ohio, Friendship Foundation of American-Vietnamese, MotivAsians, and OCA Cleveland Chapter.

The 12 states covered in the report include: Illinois, Indiana, Iowa, Kansas, Michigan, Minnesota, Missouri, Nebraska, North Dakota, Ohio, South Dakota, and Wisconsin. A Community of Contrasts was made possible in part by the generous support of Bank of America, Wallace H. Coulter Foundation, and Cyrus Chung Ying Tang Foundation.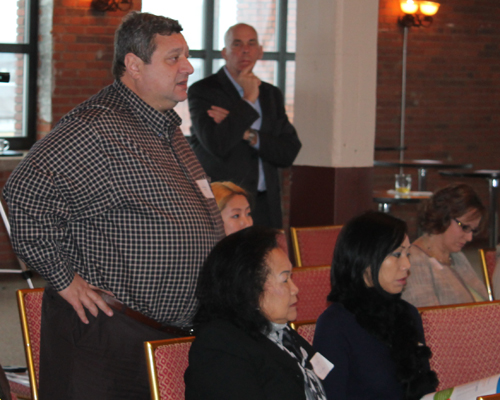 Pierre Bejjani asks a question


---


Gia Hoa Ryan and Judy Wong


---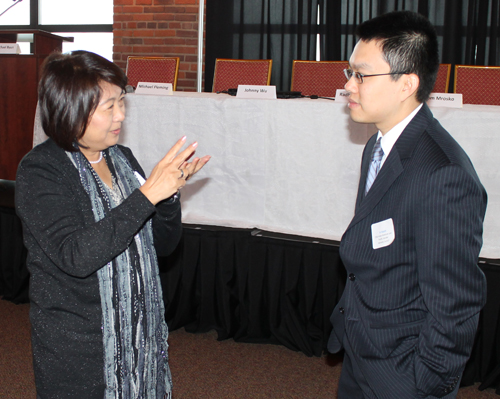 Ye-Fan Glavin and Vi Huynh


---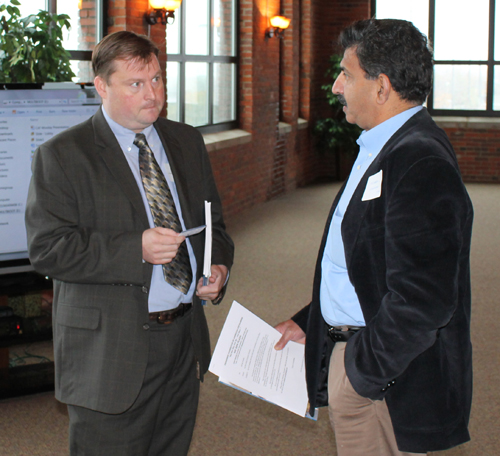 Tom Mrosko and Michael Sreshta


---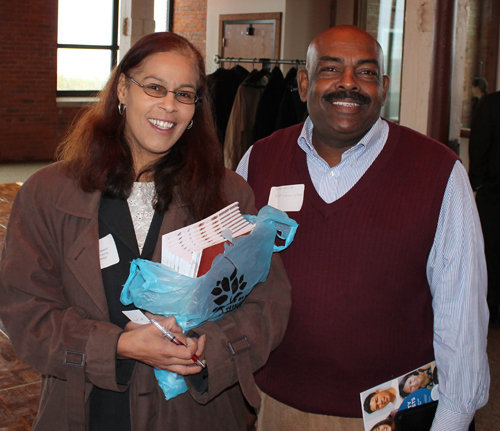 Yvonne Conwell and Stanley Miller


---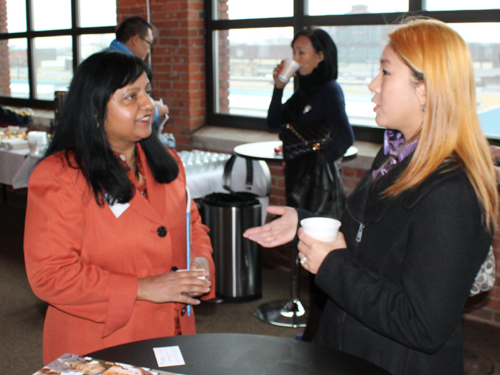 Radhika Reddy and Yin Tang


---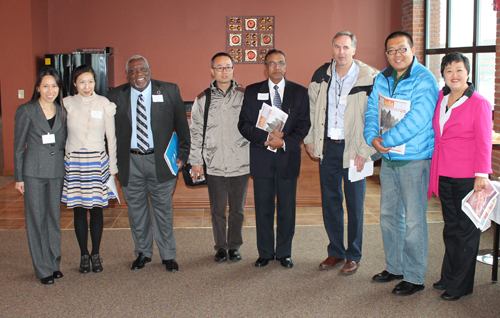 Media representatives and other attendees


---
Let us know if you are interested in video of the entire event.

---

Want to reach thousands of visitors each day?
Your message could be here
Stay informed about the news and special events of the Group(s) you choose by signing up for the free ClevelandPeople.Com e-newsletter




Visit our On-line Store featuring Books, DVDs, Music, Flags, Clothes, Food and more from our various ethnic groups.



---
Want to reach one or more ethnic groups with your products, services or message? Contact us for sponsorship and advertising opportunities at info@ClevelandPeople.Com
---
Follow ClevelandPeople on Twitter or ClevelandPeople on Facebook
---
---