New Bridge
Cleveland Center for Arts and Technology
June 2, 2011
On June 2, 2011 Eduardo Romero of the City of Cleveland invited a group of friends and colleagues to one of Cleveland's new educational gems.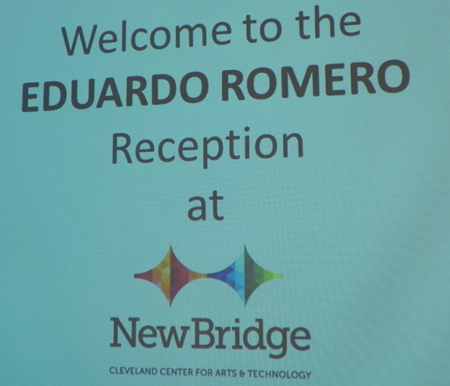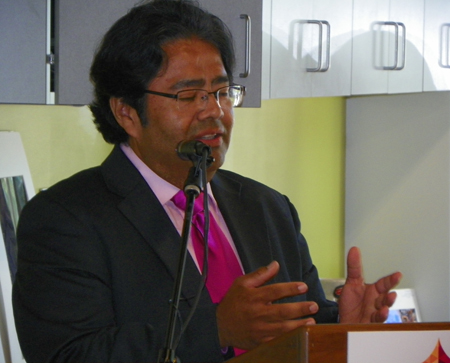 Eduardo Romero



New Bridge, Cleveland Center for Arts and Technology is part of a program started by Manchester Bidwell Corporation of Pittsburgh. Their goal is to have 200 schools in this program. Currently, with Cleveland, there are four.

The school is different in many ways. It is specifically geared toward young people who can pass an 11th grade equivalency test but are at high risk for not finishing school or going on to college.


Zerrine Bailey, Director of Student and Partner Services



It is also for adults who, for whatever reason are changing careers or are finding themselves in the job market after many years. The program can accept up to 16 adults and 100 young people.

There is no cost to the student. Everything from the tuition to books to the supplies they used is part of the New Bridge Scholarship Program.

The School itself is state of the art. The two adult programs it offers are Phlebotomy (drawing blood) and Pharmacy Tech.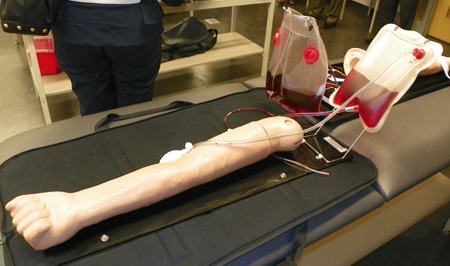 The art classes include photography, ceramics, art, video and music. 85% of adult graduates from Manchester Bidwell get jobs in their new field; 90% of the youth students go on to graduate from high school.
Executive Director, Jeffrey Johnson says New Bridge is all about hope.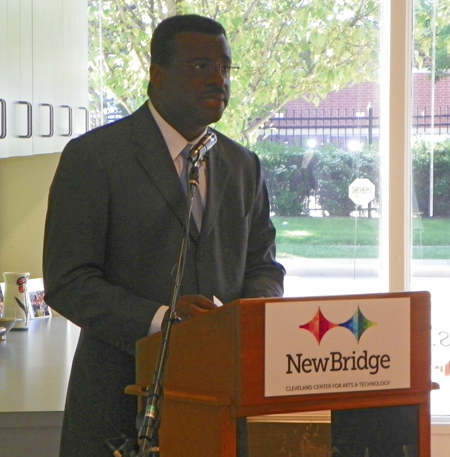 Jeffrey Johnson



"As long as there is life, there is hope and at New Bridge we turn that hope into reality." He says he sees students who have terrible attendance records showing up at class every day. When asked why they come to this school and not the other, he says their answers are always similar. "They say someone will notice if they do not show up at class." "In other words", Johnson continues," someone actually cares."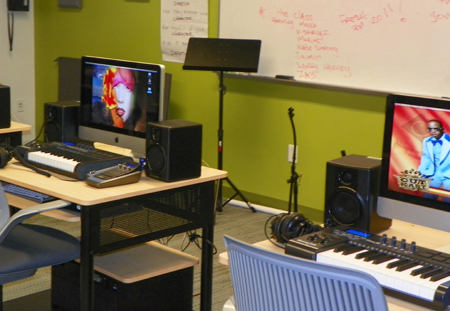 Everything from the orchids on the shelves to the business attire the faculty and staff wears is by design. Students in the phlebotomy tech classes wear scrubs - in pharmacy tech they wear lab coats. They are taught to respect the equipment, the other students, the system and ultimately themselves.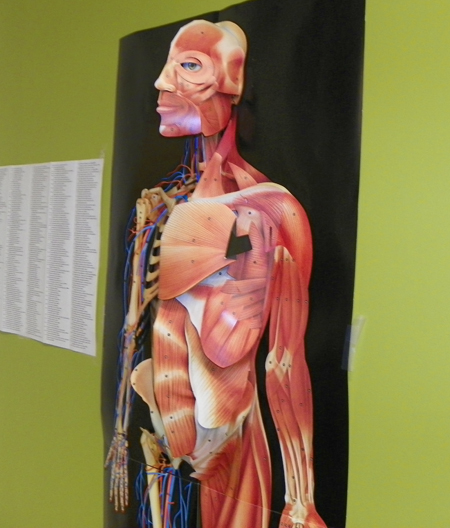 More information on New Bridge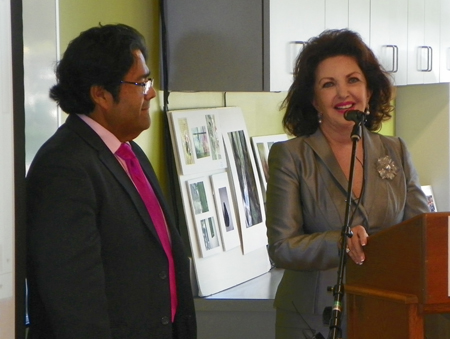 Eduardo Romero and Maria Pujana


---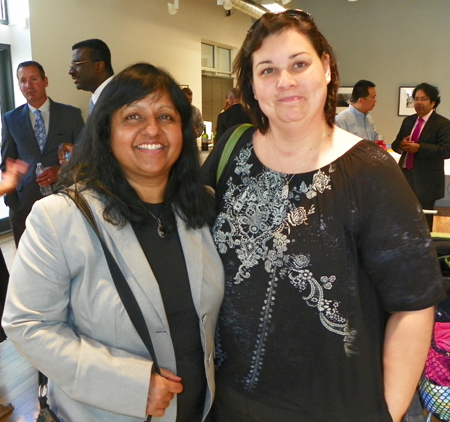 Radhika Reddy and Suzanne Adams


---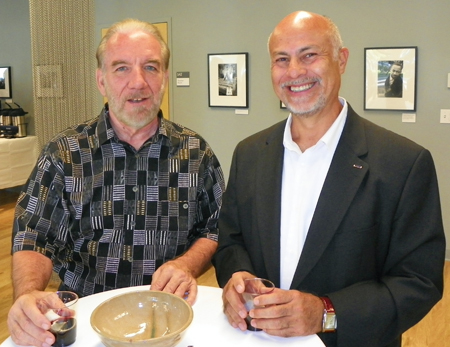 Dennis Muetzel and Luis Martinez


---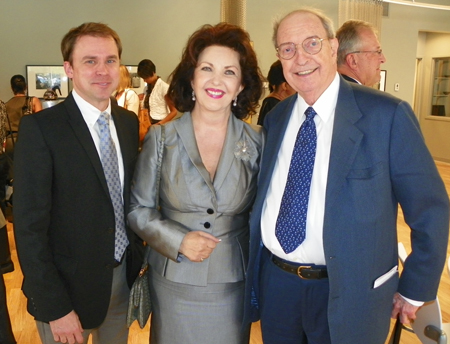 Neil Mohney, Maria Pujana and Albert Ratner


---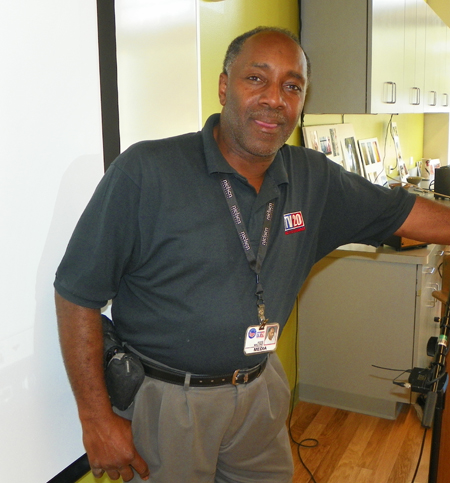 Eddie Malone


---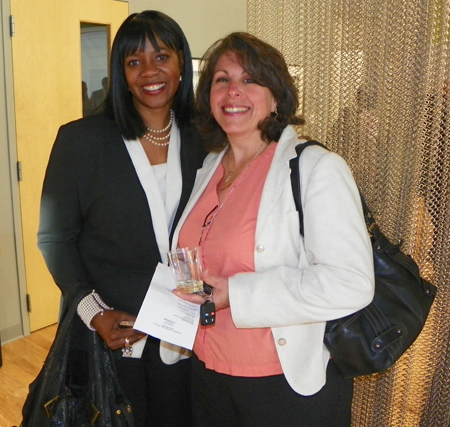 Karen Butler and Janet Schiaroni


---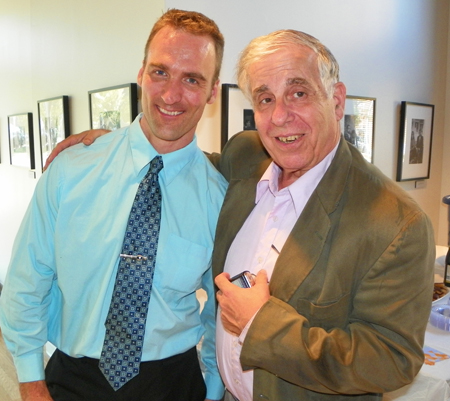 Anthony Lieske and Joe Meissner


---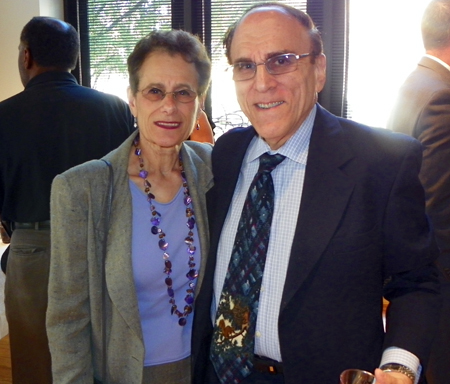 Bonnie N. and Neil A. Dick


---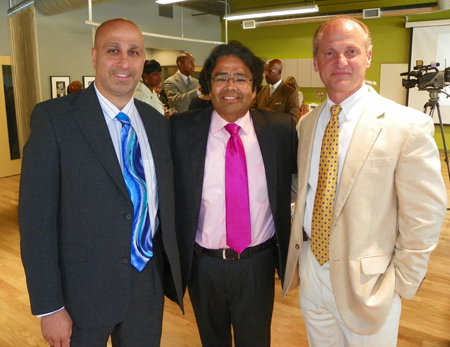 Dan Fashimpaur, Eduardo Romero and George Mineff Jr.


---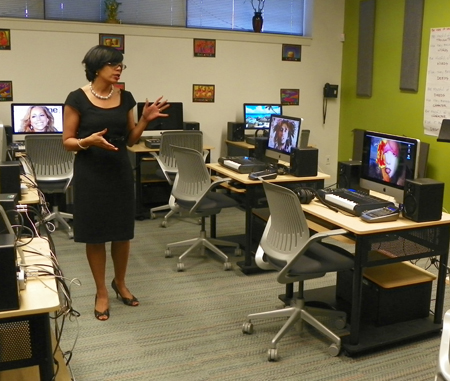 Zerrine Bailey shows a classroom


---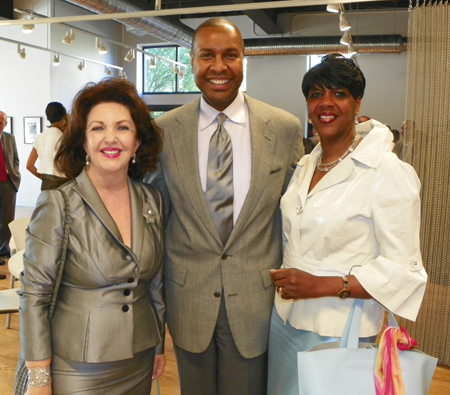 Maria Pujana with Ernest and Janet Brown


---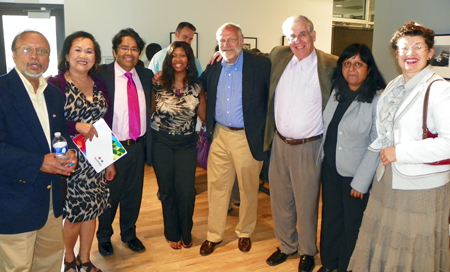 WIN Cleveland group - Asim Datta, Gia Hoa Ryan, Ed Romero, Jeri Waters, Harry Weller, Joe Meissner, Radhika Reddy and Laura Fruscella


---
Top of Page
Back to Community and Special Events
---
ClevelandPeople.com is sponsored in part by