Global Cleveland Launch Event
200 Public Square - Huntington Building
April 5, 2011
A large crowd filled the 3rd floor of 200 Public Square (soon to be renamed the Huntington Bank Building) to hear news that many thought would never be announced.
The idea to grow Cleveland by attracting and retaining migrants and immigrants has been discussed for a decade. Last year the vision began solidifying into action as Forest City's Albert Ratner, with support from the Cleveland Jewish Federation, led an initiative which has become Global Cleveland.
The tagline for Global Cleveland is "Connecting Newcomers to Opportunity and the Region." None of the numerous businesses, organizations and individuals involved in Global Cleveland is satisfied with the declining population of the region. Aggressive efforts to attract and retain people will yield increased economic opportunities and development for all.
At a press conference launch on April 5th, Global Cleveland Board Chairman Baiju Shah announced large funding sources and a location for their headquarters which will serve as a Welcoming Center.
Huntington National Bank bestowed the largest contribution to date with a gift of $500,000. Huntington will also host Global Cleveland's offices in their building (formerly known as the BP Building) with a Euclid Ave. entrance.
The Cleveland Foundation is contributing $150,000 and both the Jewish Federation and Forest City Enterprises are contributing $100,000.
Global Cleveland has a growing Board and a large Advisory Board made up of people already involved in the international space. A May 24 event at Cleveland City Hall will launch Global Cleveland to the community. It will be followed on May 25th by a working summit with community members at Cleveland State University.
Below you can view the event in chronological order via photos and video.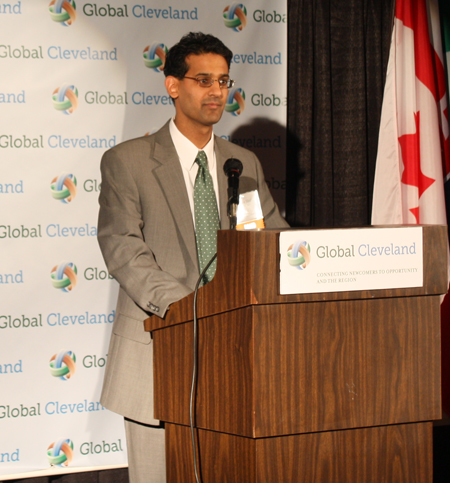 Global Cleveland Board Chair Baiju Shah




---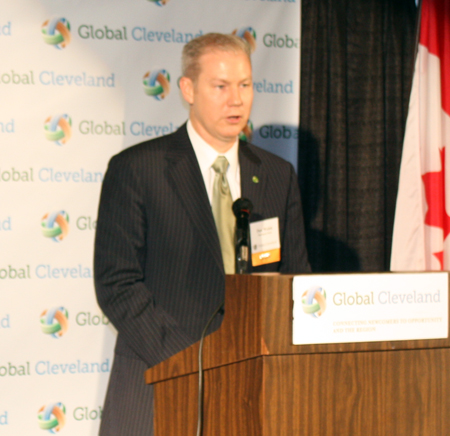 Huntington Bank President Dan Walsh




---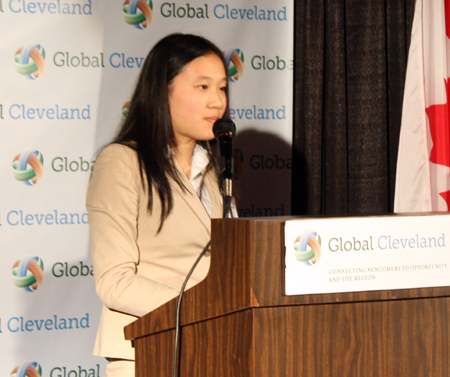 Huntington Bank Credit Analyst Lin Ma




---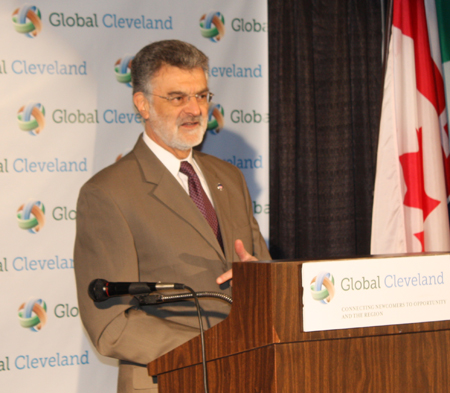 Cleveland Mayor Frank Jackson




---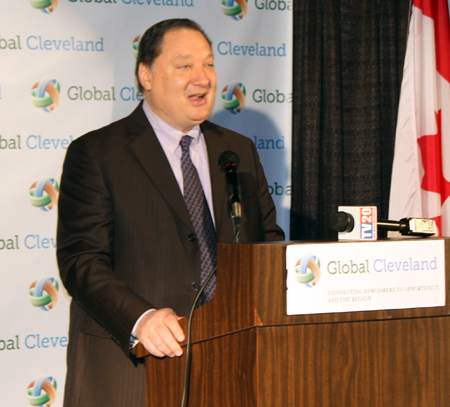 Cleveland Foundation President and CEO Ronn Richard




---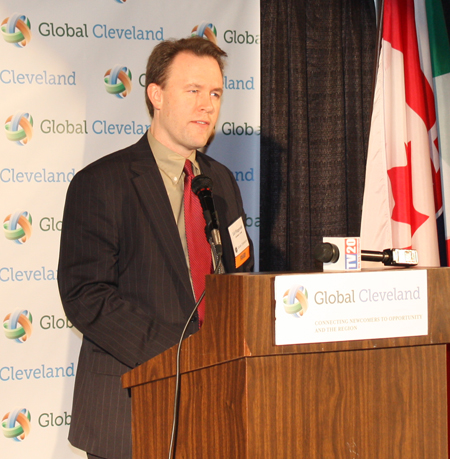 Cuyahoga County Executive Ed Fitzgerald




---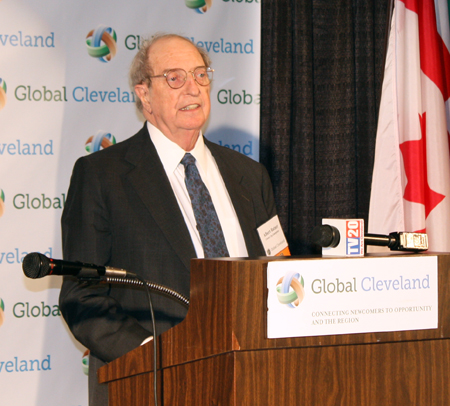 Forest City Chairman Albert Ratner




---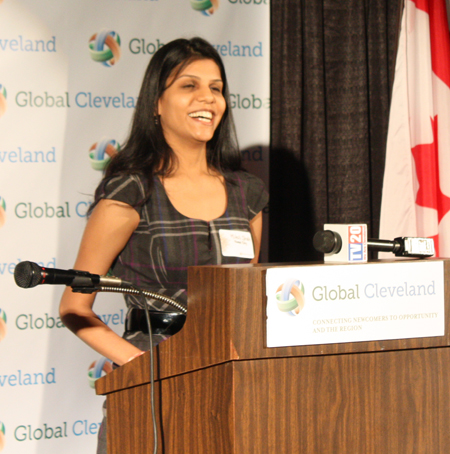 Forest City employee Mitali Shah




---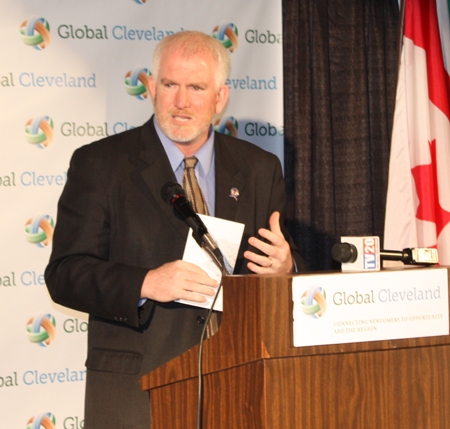 Cleveland City Council President Martin Sweeney




---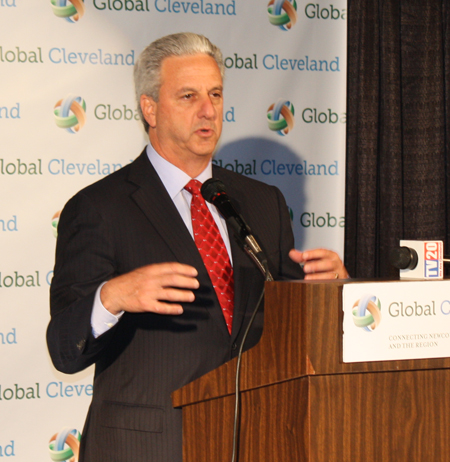 Michael Siegal, board chair of the Jewish Federation of Cleveland




---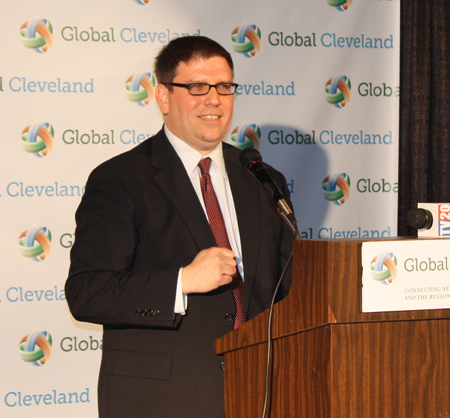 Cleveland City Councilman Joe Cimperman




---
Q&A and Closing Remarks from Baiju Shah




---


Fran DiDonato (left) and Kauser Razvi (right)


---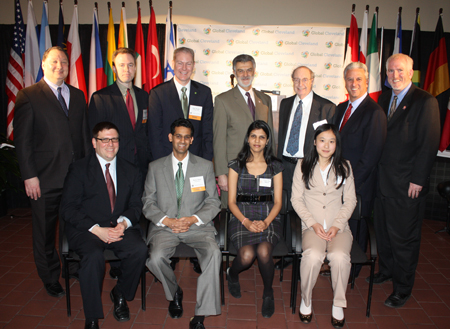 Speakers at Global Cleveland press event launch


---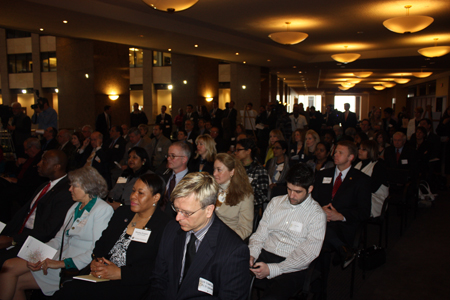 Audience at Global Cleveland launch


---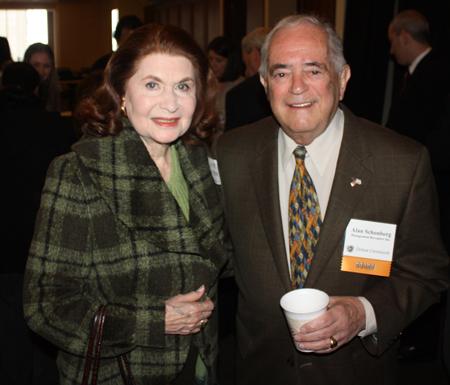 Audrey Ratner and Alan Schonberg


---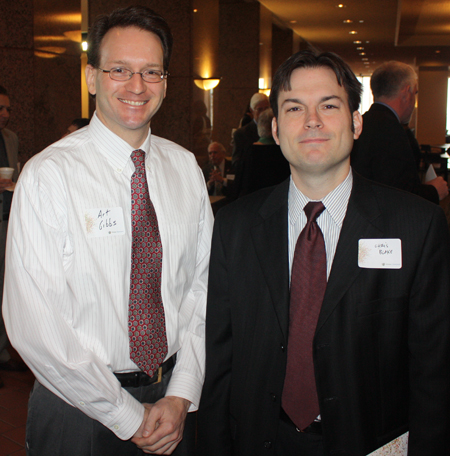 Art Gibbs and Chris Blake


---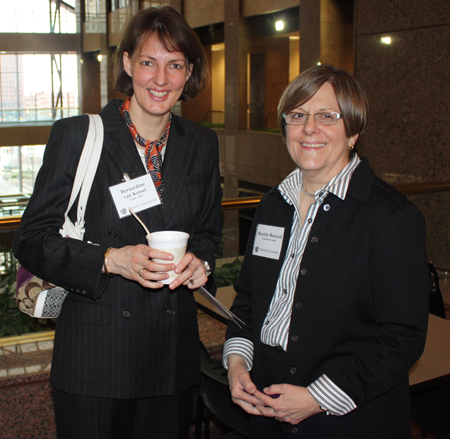 Bernardine van Kessel and Dorothy Baunach


---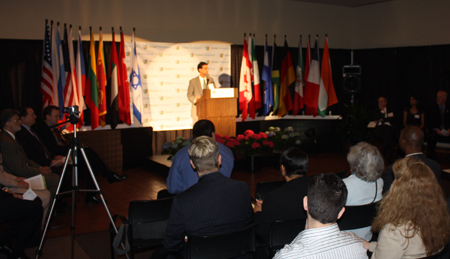 Baiju Shah speaking


---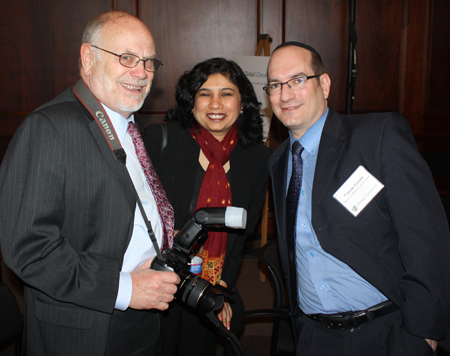 Harry Weller, Shilpa Kedar and Dayan Gross


---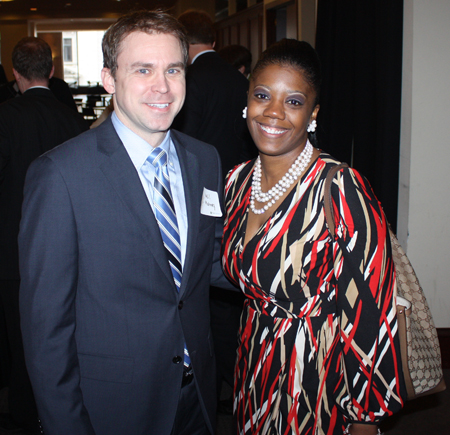 Neil Mohney and Valarie McCall


---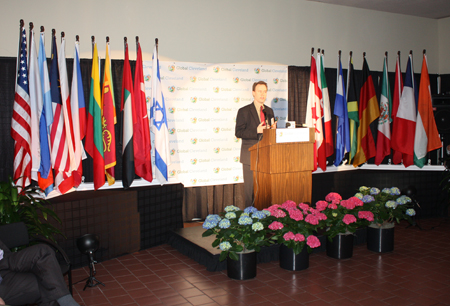 County Executive Ed Fitzgerald speaking


---


Ron Copfer, Chris Moll and Esra Yangan


---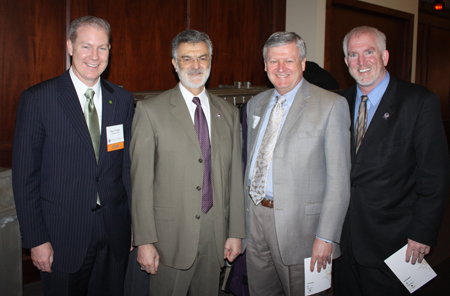 Dan Walsh, Mayor Frank Jackson,
Robert Smith and Martin Sweeney



Congratulations to the entire Global Cleveland community. See you on May 24 and 25, 2011.
---
Top of Page
Back to Community and Special Events