Ratanjit S. Sondhe
Creating Our Own Immigrants
City Club of Cleveland - March 25, 2011
Ratanjit S. Sondhe is an American success story. He emigrated from India to the United States in 1968 to complete his Ph.D. studies in Polymer Chemistry. He arrived here with $8 in his pocket and two Master's degrees. He soon became an American entrepreneur, creating POLY-CARB, Inc. to add value by offering solutions to infrastructure erosion problems.
In 1980 he heard the message: The bad news is you are broke. The good news is you are in America.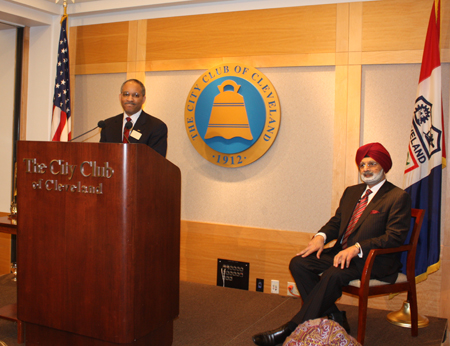 City Club President Paul Harris introduces Ratanjit Sondhe



If the message stopped there, it would be an interesting, yet somewhat typical, business case study of an immigrant entrepreneur.

But Sondhe was not typical and so POLY-CARB was not a typical company. It "was structured on a modern-style leadership paradigm in which there were no bosses or titles, and team members were directed by the company's mission statement, operating principles, and personal value systems."

Sondhe witnessed severe discontent, pressure, stress and depression in the world and since his company was very successful, he decided to give back and share his experiences which could help others lead a better life.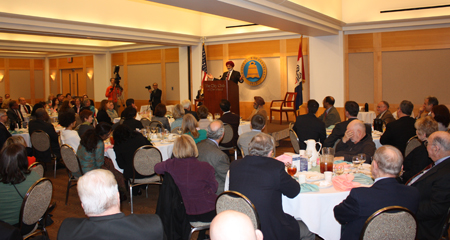 Sondhe is now known as Mr. Stress-Free and runs discoverhelp, inc. You can learn of his amazing success and life philosophy at ratanjit.com.

He told the City Club audience 5 of the problems of modern US education:
Over 90% of 8th graders will not get college degrees
They are taking easy courses - not enough engineers and scientists
The curriculum is inadequate
People are learning and training in silos instead of cross-training for the real world
People from "the best schools" caused this problem and we now expect them to solve it
Sondhe pointed to statistics that say 75-98% of students cheat in school. He stated that "Ethics is not an option." Ethics is at the core of leading yourself and leadership is not about a title, it's about leading yourself.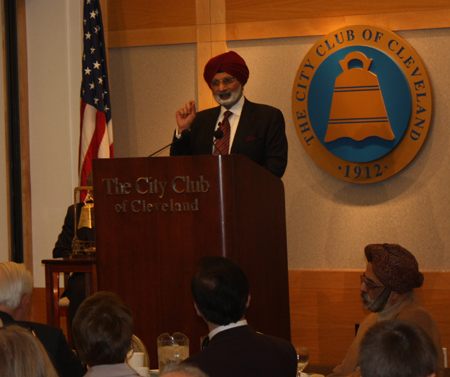 He told the crowd that immigrants are "like fresh water in a pond." They come on their own and put themselves in survival mode and see opportunity that American born do not. He wants to convert native born to this immigrant mindset.

You can view Mr. Sondhe's entire presentation on YouTube or listen to a podcast.


---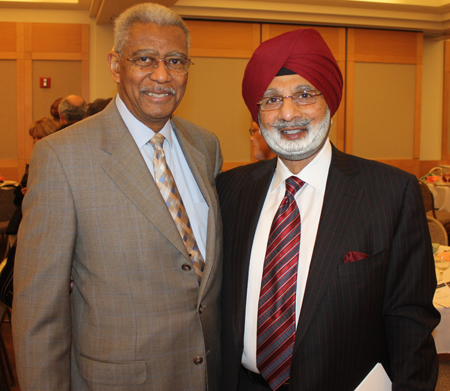 Rev. Dr. Otis Moss Jr. and Ratanjit Sondhe


---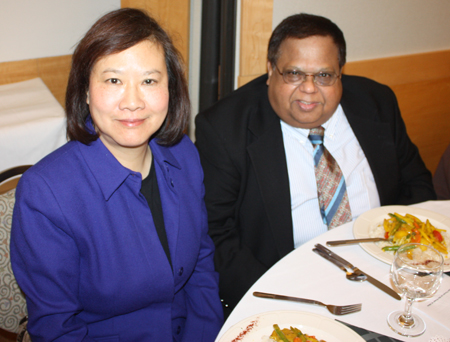 Judy Wong and Joe Thomas


---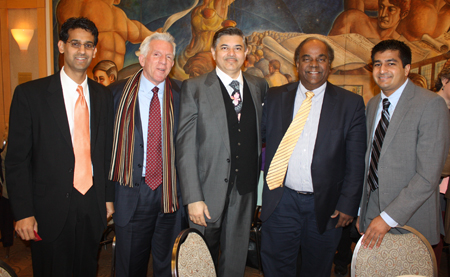 TiE Ohio Group - Baiju Shah, Richard Eastburn, Sudarshan Sathe, Pradip Kamat and Pulkit Gupta


---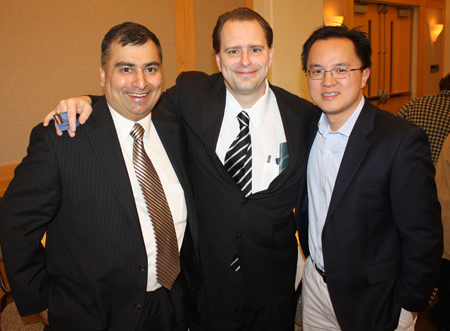 Sanjiv Kapur, Richard Herman and Derek Ng


---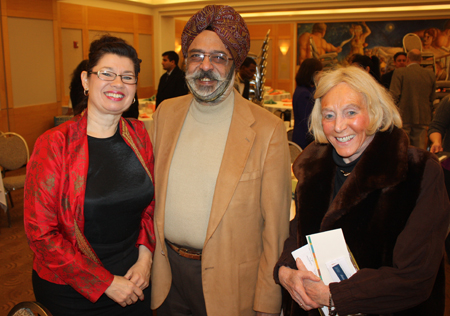 Laura Fruscella, Paramjit Singh and Barbara Hawkins


---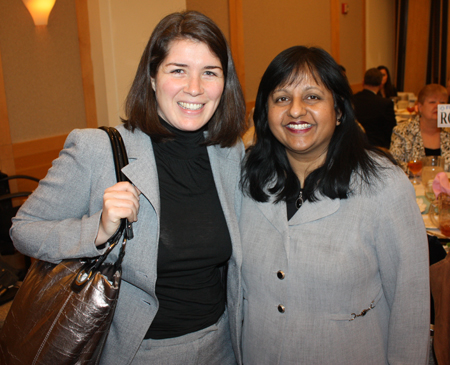 Fran Didonato and Radhika Reddy


---


Dave Lynch and Ray Somich


---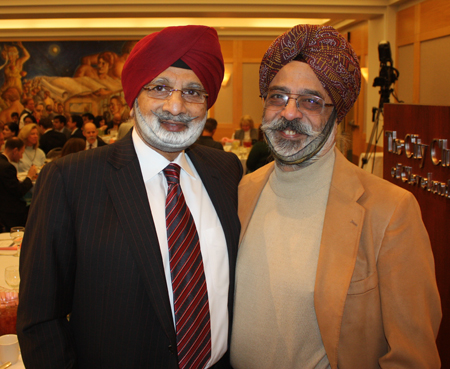 Ratanjit Sondhe and Paramjit Singh


---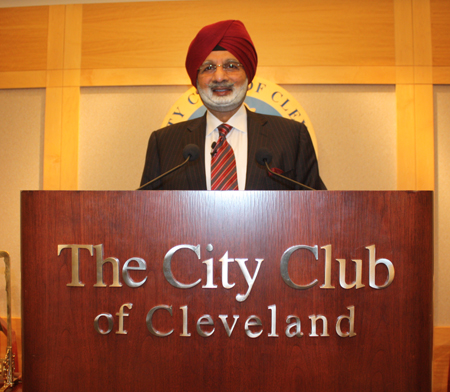 ---
Top of Page
Back to Community and Special Events
---
ClevelandPeople.com is sponsored in part by