One World Day 2010 in Cleveland Cultural Gardens
September 19, 2010
The annual One World Day celebration was held in the Cleveland Cultural Gardens on Sunday September 19, 2010.
The day began with the formal dedication of the newest garden, the Armenian Garden.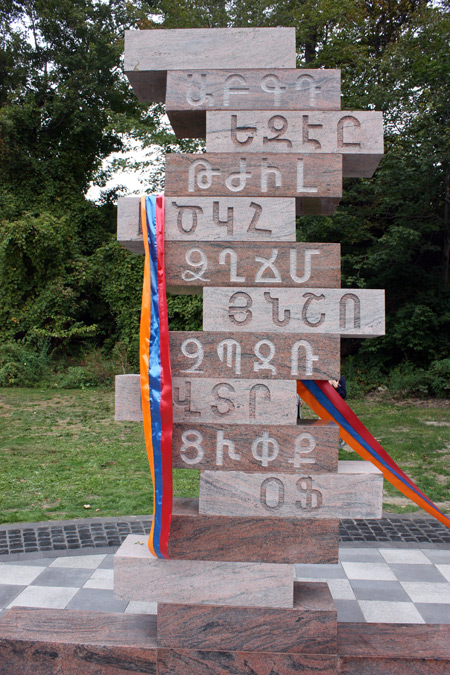 See photos and videos from the Armenian Garden dedication
Following the Armenian Garden dedication, Alex Machaskee was honored in the Serbian Garden.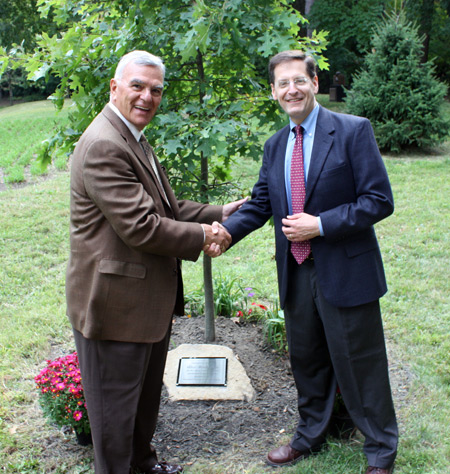 Alex Machaskee and CCWA Board Chair Steven Petras
More of the Serbian Garden ceremony for Alex Machaskee
---
One World Day continued in the Irish Garden with dance and songs.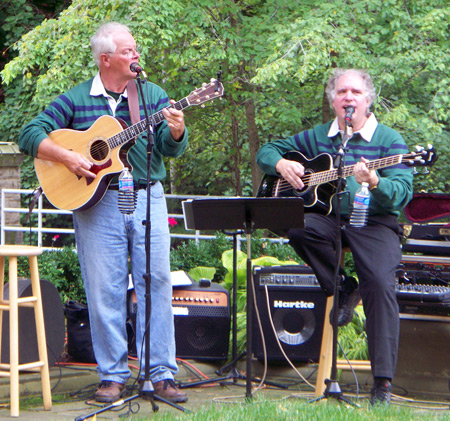 Pat Hoynes and Bob Crawford performed a special song
in honor of One World Day
The Murphy Irish Dancers also performed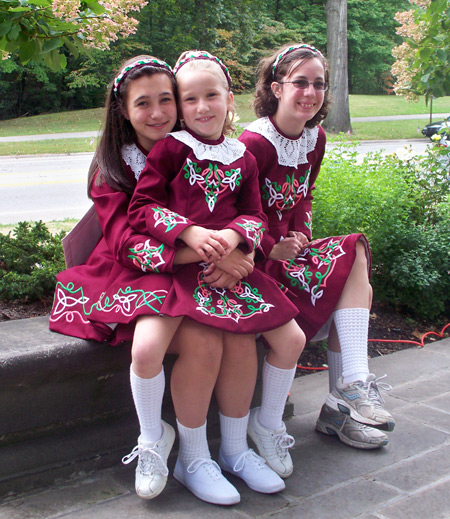 ---
There were also readings of Shakespeare poetry in the Italian Garden. Trolleys shuttled people to the various Garden sites. All then gathered at the Hungarian Garden for the Assembly of Flags and other One World Day events.

The performances in the Hungarian Garden began with dances by the Csardas Youth Ensemble of the Csardas Dance Company. Carolyn Balogh introduced Csardas Director Toni Gras who introduced the performances.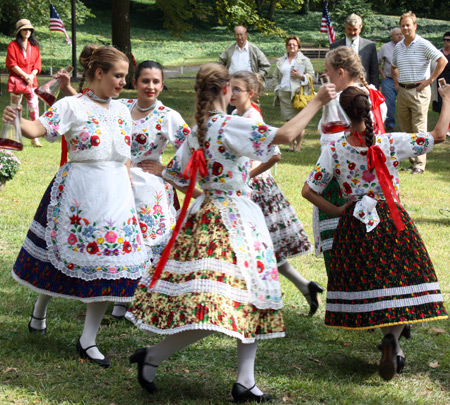 One highlight of the performance was the Bottle Dance or Uveges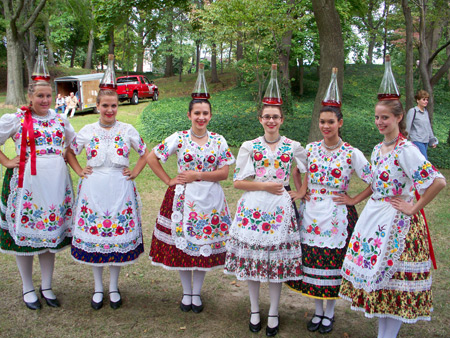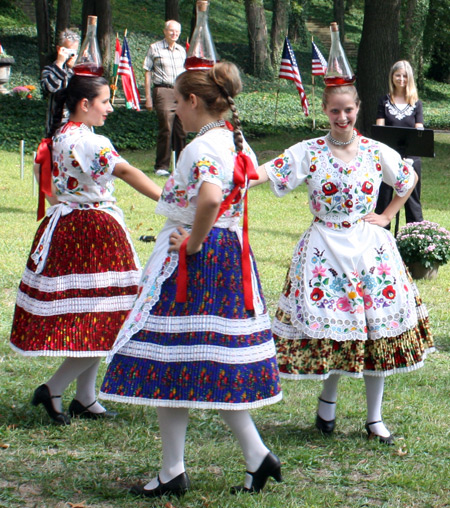 See more of the Csardas performances at One World Day


---
Congratulations to Anda Cook and her committee on a tremendous One World Day. One World Day was Presented by the Cleveland Cultural Gardens Federation and Sponsored by
Cleveland Council of World Affairs
ClevelandPeople.Com
Glenville Development Corporation
International Services Center
University Circle Inc.