Holiday Diversity Party in Cleveland
Global Urban Fusion
Cleveland City Hall Rotunda
December 22, 2010
A very diverse group of about 400 people gathered together Wednesday evening December 22, 2010 for the first annual Global Urban Fusion. The event, held in the Cleveland City Hall Rotunda, was a holiday celebration of Cleveland's diversity.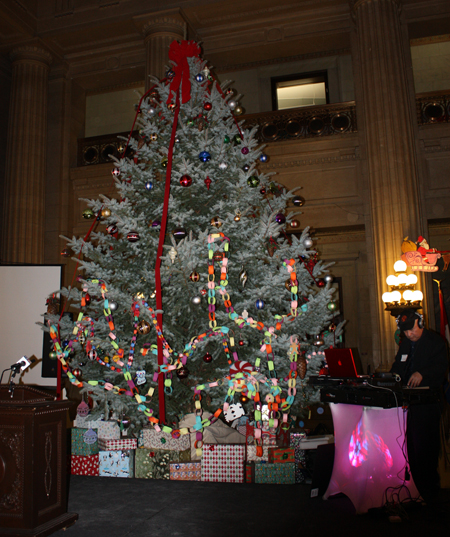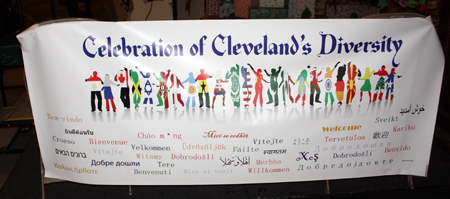 A committee of volunteers put the program together in a few short weeks. Dozens of sponsors came together to make the event a reality.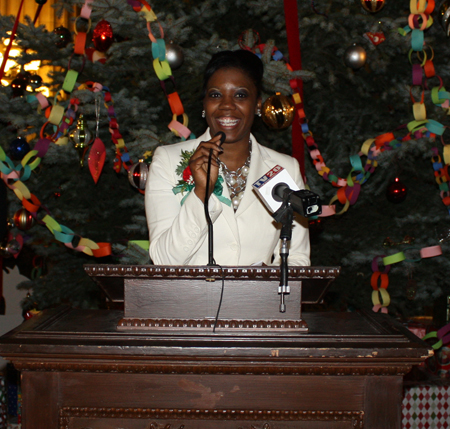 Chief Valarie J. McCall welcomed the crowd

and introduced Richard Eastburn who gave an Invocation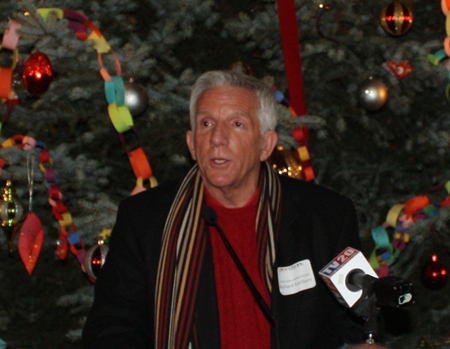 Cleveland Mayor Frank Jackson spoke of Cleveland being welcome to all people. He congratulated and gave certificates of appreciation to the planning committee.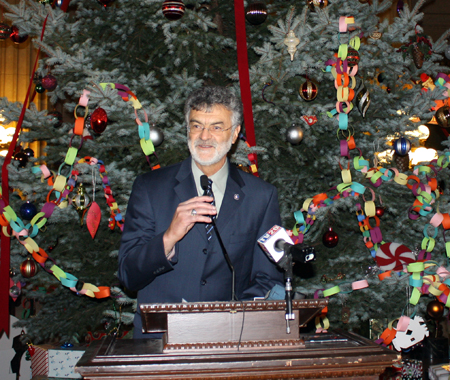 Cleveland Mayor Frank Jackson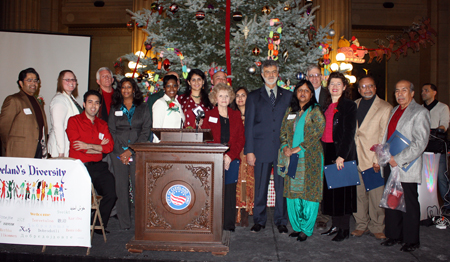 Members of the planning committee with Mayor Jackson



The crowds sampled international beer, wine and food.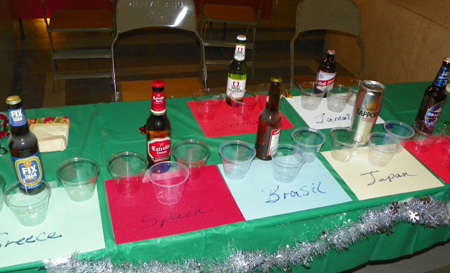 Beers of the World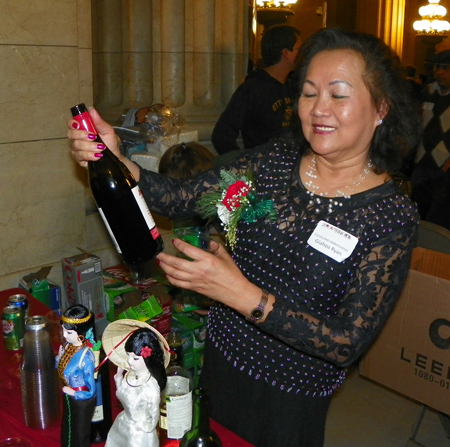 Giahoa Ryan serving international wine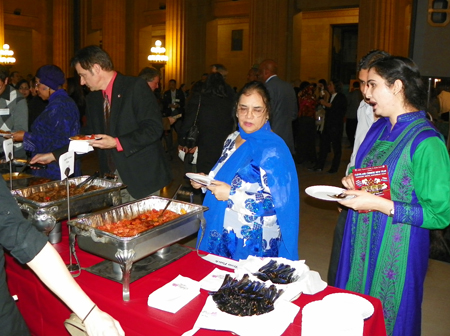 Lining up for Saffron Patch food



An eclectic musical beat of global music by DJ Angel Galvan kept toes tapping and people dancing.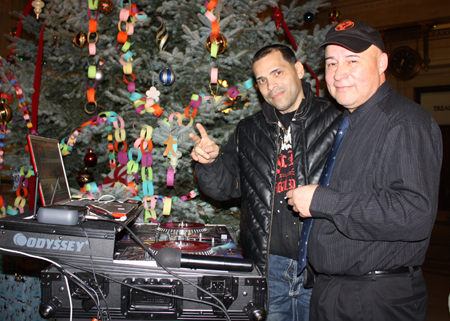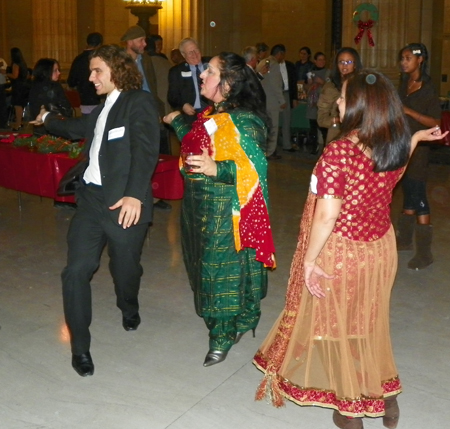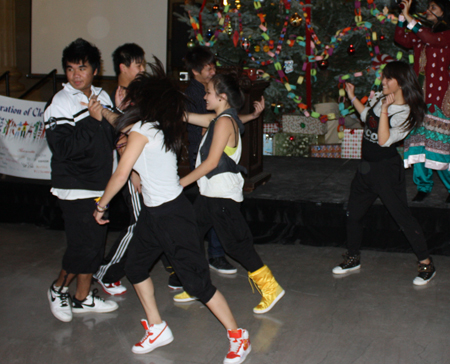 Many of the sponsoring organizations staffed tables with information.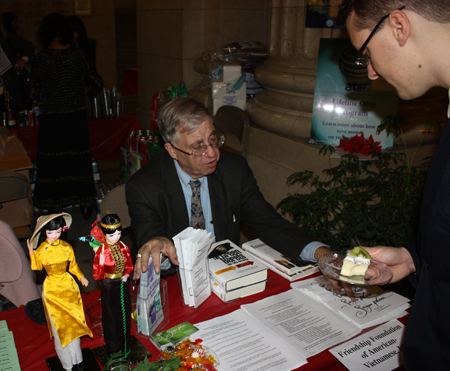 Joe Meissner of Friendship Foundation of American-Vietnamese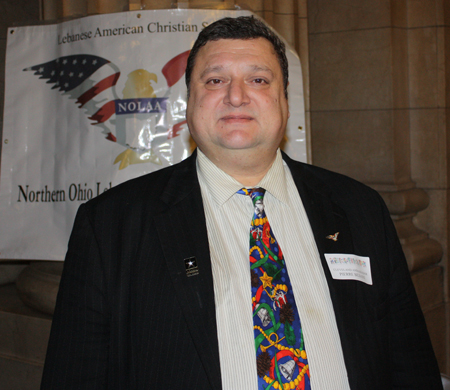 Pierre Bejjani of the
Northern Ohio Lebanese American Association



It was nice to see "the people" using the beautiful Cleveland City Hall Rotunda for the party.


The crowd was extremely diverse. Young and old danced together. People from dozens of ethnic groups and religions mixed and mingled. The event really showed the diversity of Cleveland and the potential that the city has if we continue to tap into a welcoming attitude.

Kudos to the volunteers on the committee and to the Mayor, Chief Valarie McCall, Director Ricky Smith, Councilman Joe Cimperman and Eduardo Romero for hosting what is sure to be an annual event.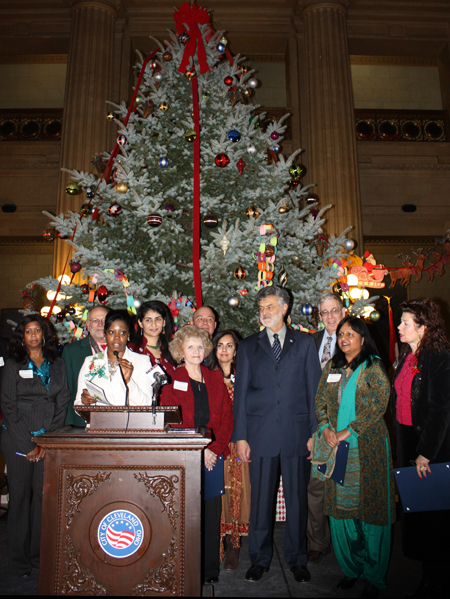 Thanks to all the sponsors and to Forest City for picking up everyone's parking expense. ClevelandPeople.Com was glad to be a sponsor and looks forward to the 2011 celebration.

Enjoy these photos from the Global Urban Fusion in Cleveland.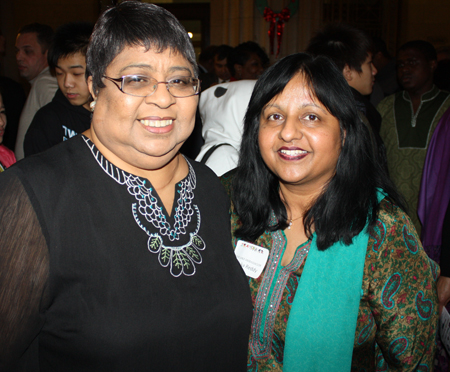 Connie Atkins and Radhika Reddy


---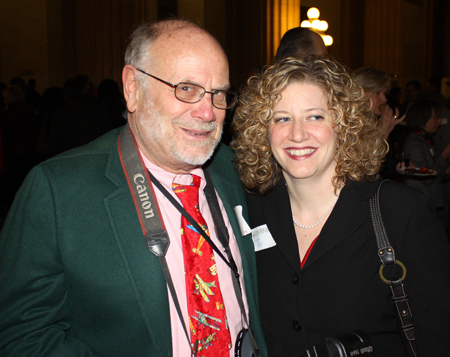 Harry Weller and Becca Kopp


---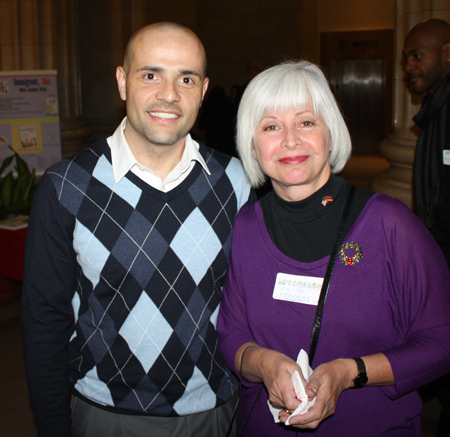 George Cruz and Anita Kazarian


---


Mariana and Lel Somogyi


---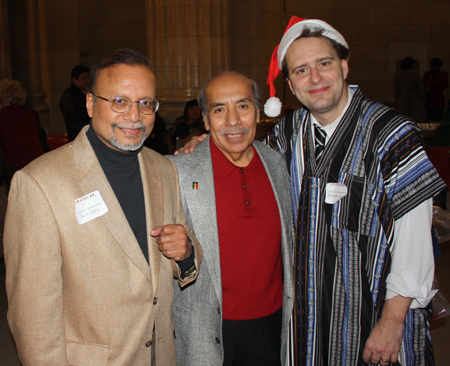 Asim Data, Rafael Davila and Richard Herman


---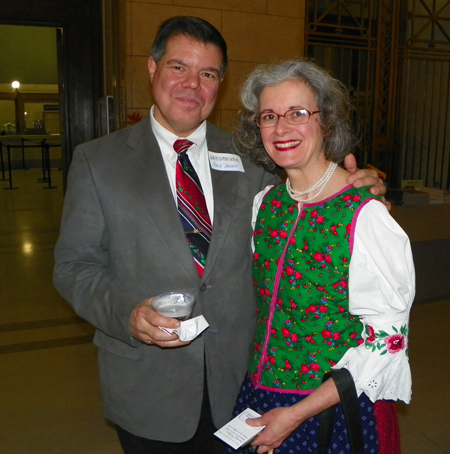 Frank and Laurel Tombazzi


---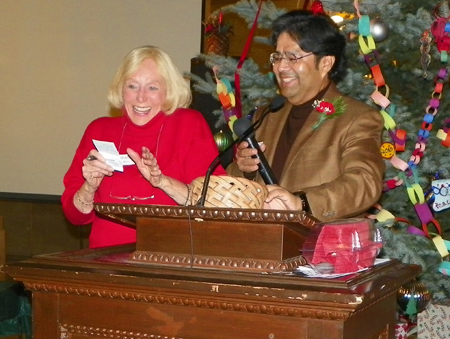 Barbara Hawkins and Eduardo Romero


---
---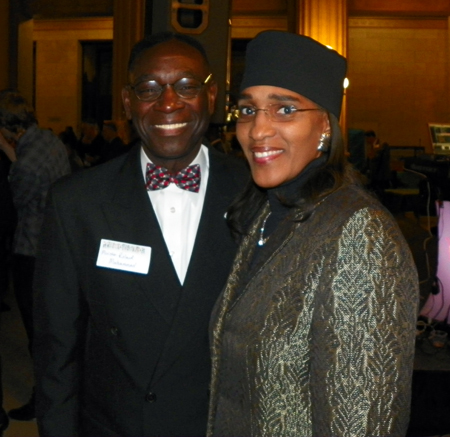 Minister Roland Muhamed and Jacqueline Muhamed


---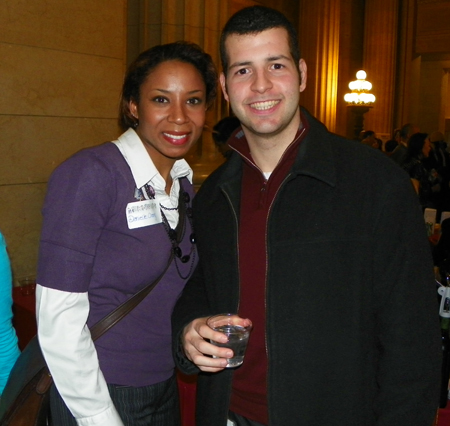 Danielle Cherry and Pedro Machado


---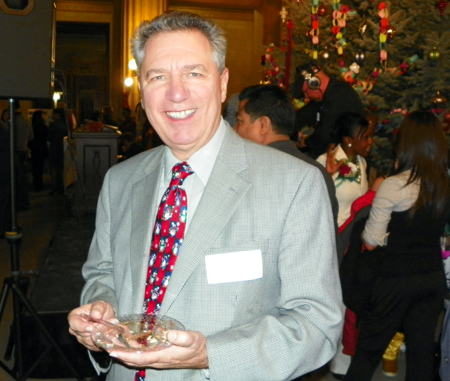 Rocky Perk


---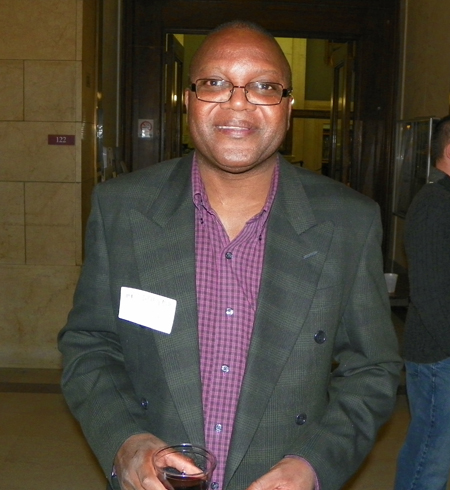 Daniel Makina, visiting from South Africa


---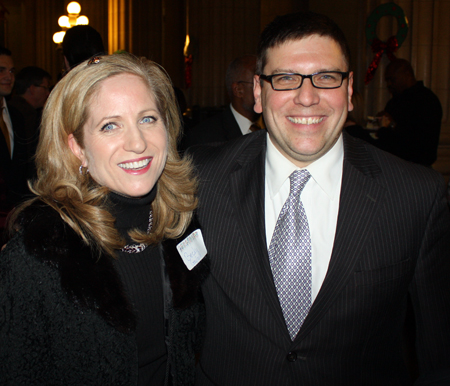 Becky Gaylord and Councilman Joe Cimperman


---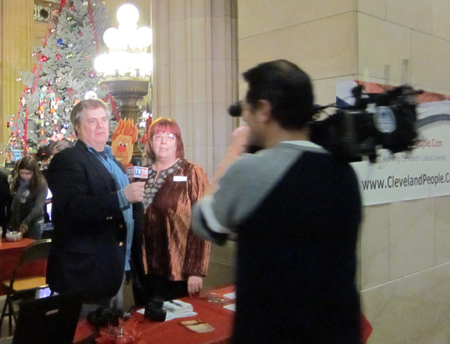 Dan and Debbie Hanson at the ClevelandPeople.Com booth


---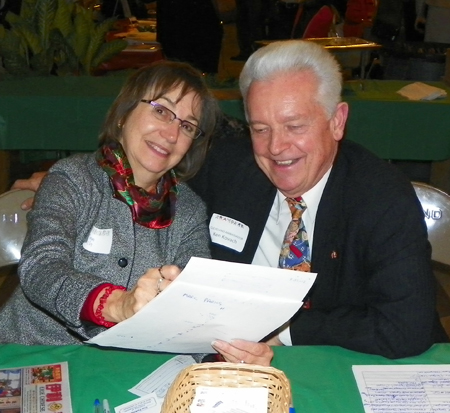 Mary Ann and Ken Kovach


---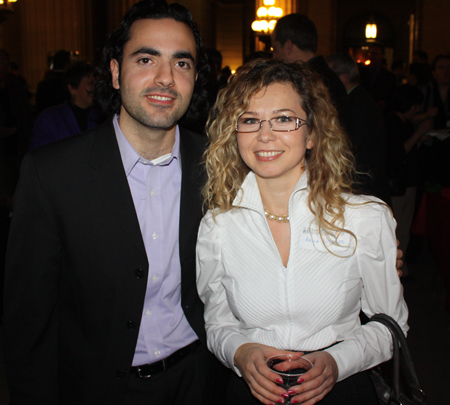 Ahmad Hajjar and Anila Nicklos


---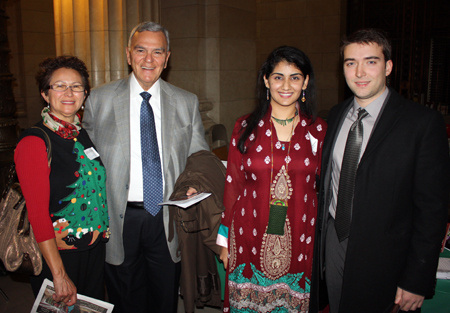 Dora Harper, Alex Machaskee, Arooj Ashraf and


---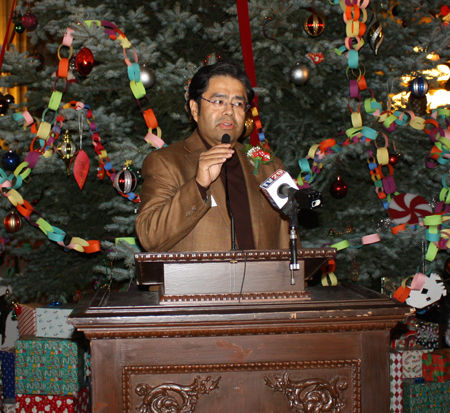 Eduardo Romero


---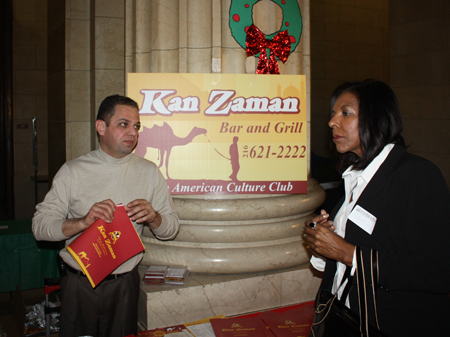 Kan Zaman


---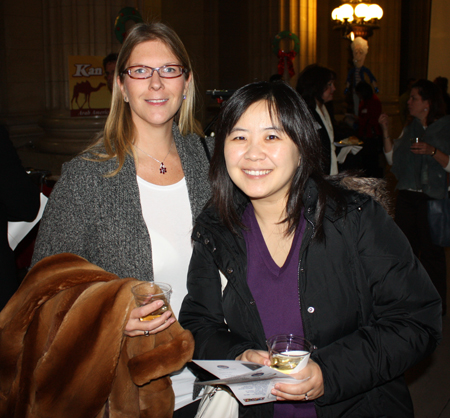 Kim Kirkendall and Jie Li


---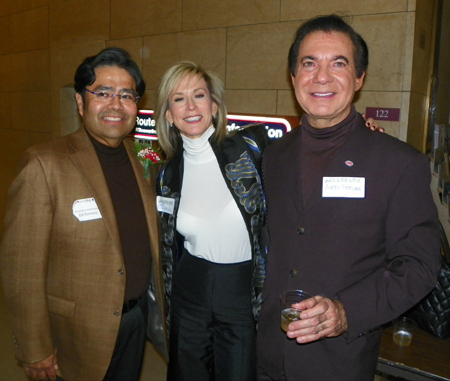 Eduardo Romero, Cherie Dimmerling and Avery Friedman


---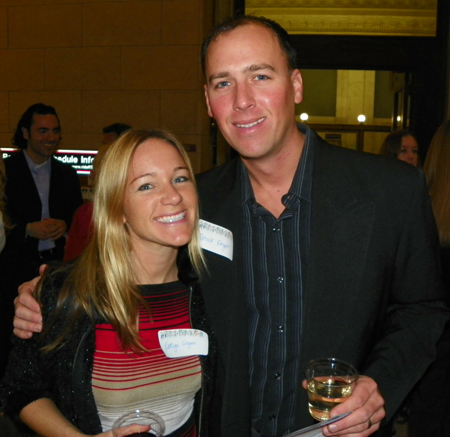 Katelyn and Patrick Kinyon


---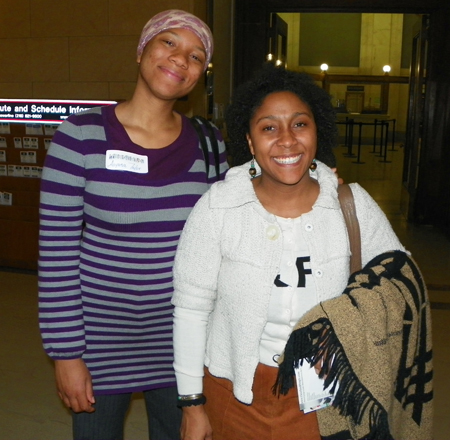 Aiyana Taylor and Tiffany Fields


---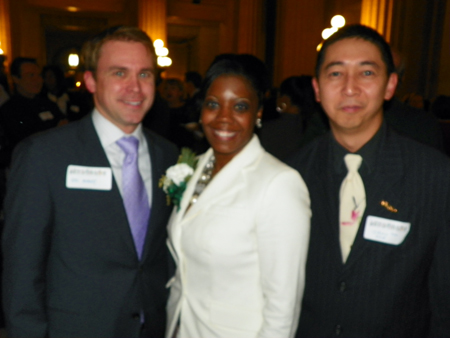 Neil Mohney, Valarie McCall and Johnny Wu


---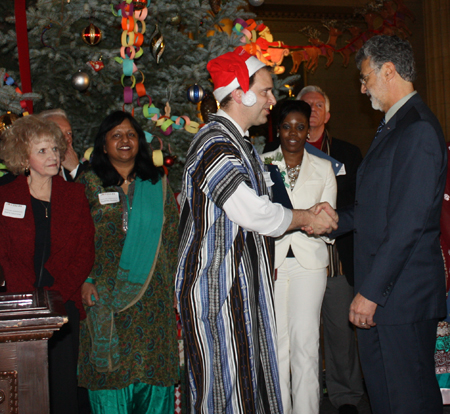 Richard Herman and Mayor Jackson


---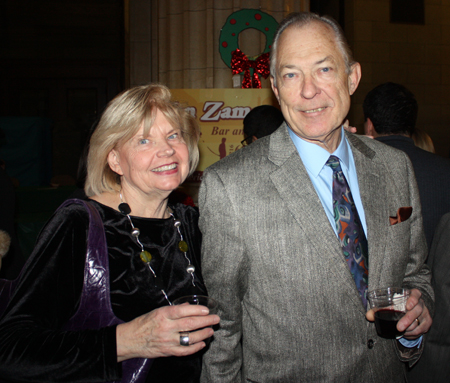 Ingrida and Peter Bublys


---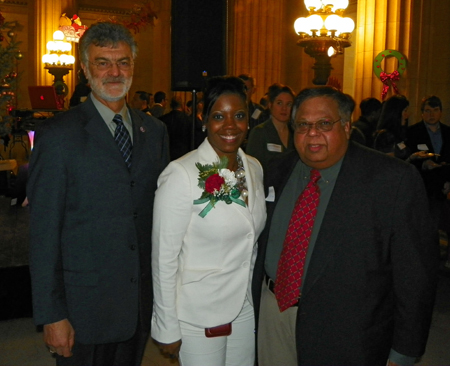 Mayor Jackson, Valarie McCall and Joe Thomas


---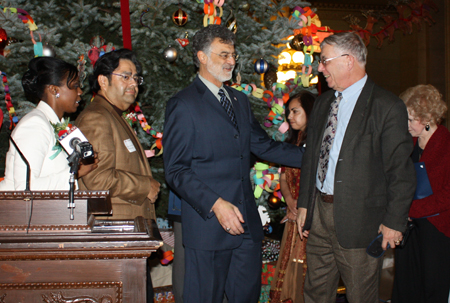 Mayor Jackson and Joe Meissner


---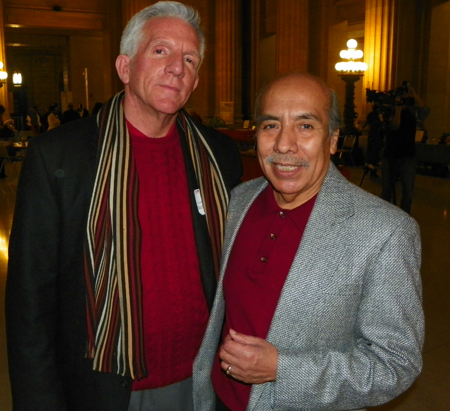 Richard Eastburn and Rafael Davila


---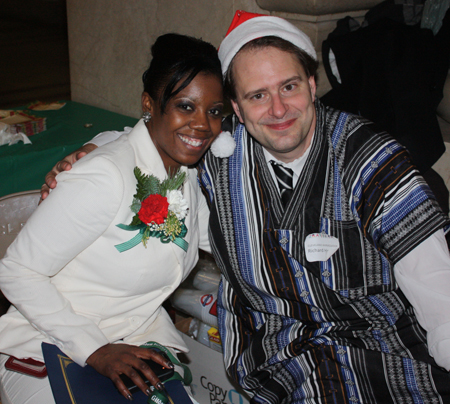 Valarie McCall and Richard Herman


---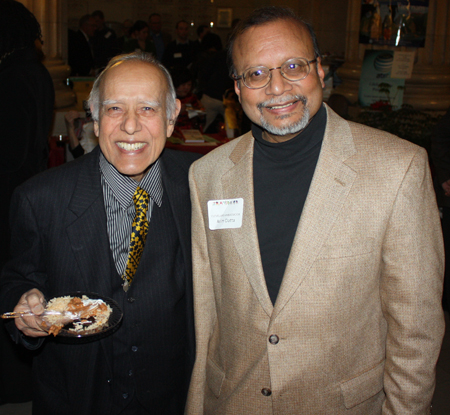 Kul Bhusan and Asim Datta


---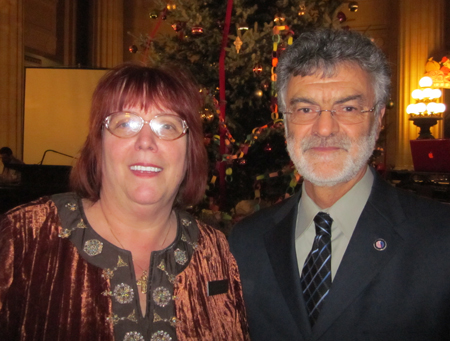 Debbie Hanson and Mayor Frank Jackson


---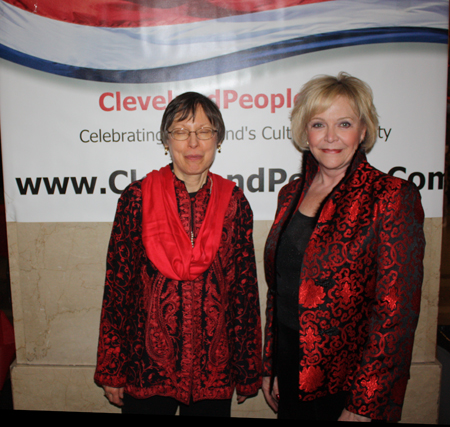 Nadine Stafford and Marcia Powers


---


Neil Mohney and Barbara Hawkins


---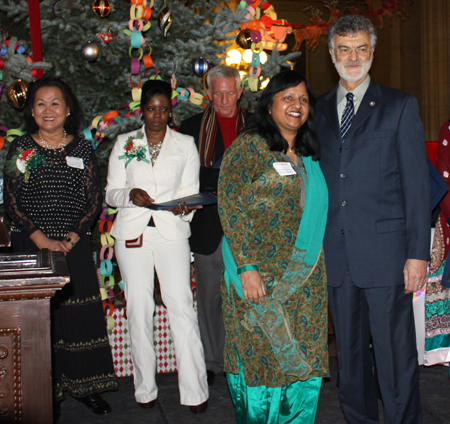 Radhika Reddy and Mayor Jackson


---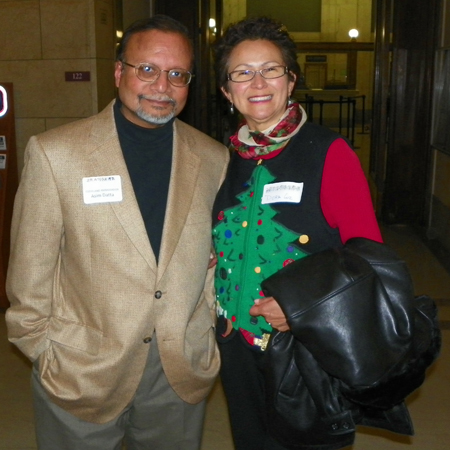 Asim Datta and Dora Harper


---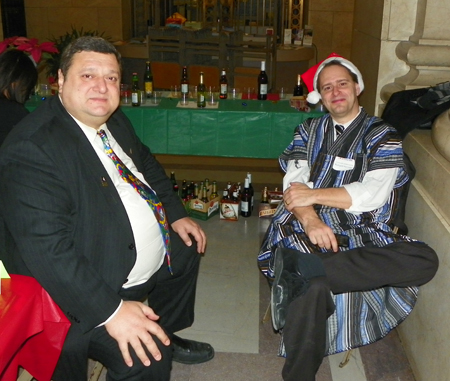 Pierre Bejjani and Richard Herman


---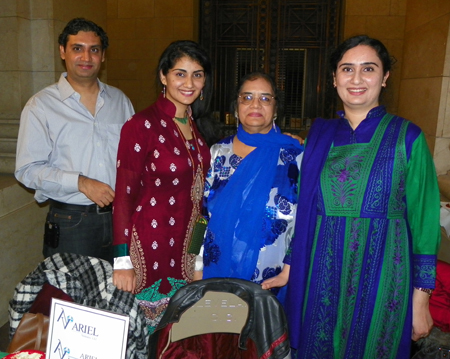 Sharjeel, Arooj, Shahida and Shamaila Ashraf


---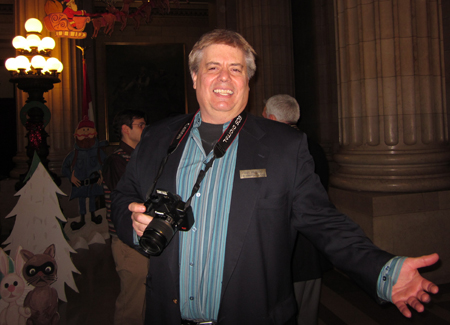 Dan Hanson


---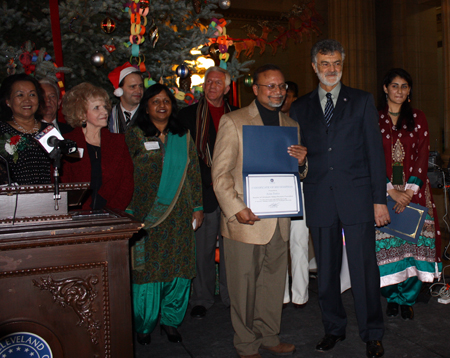 Asim Datta and Mayor Jackson


---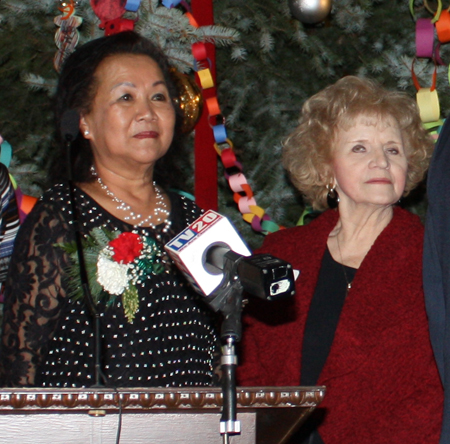 Giahoa Ryan and Irene Morrow


---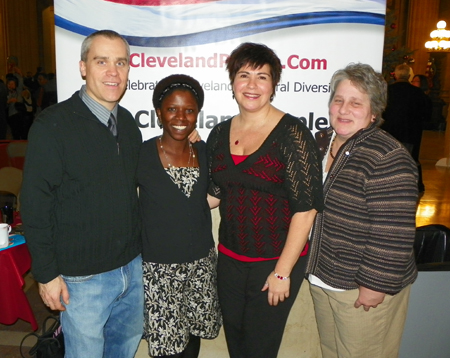 Nevin and Mercy Kenkins with
Danna Mitchell and Marti Landford


---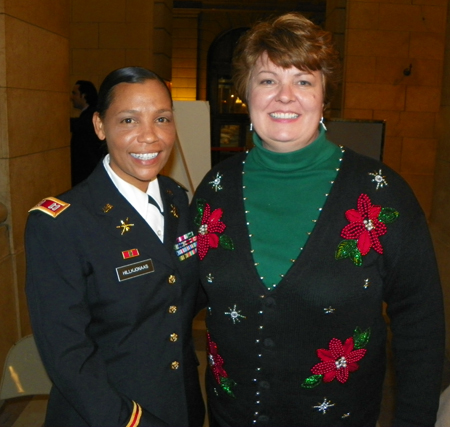 ---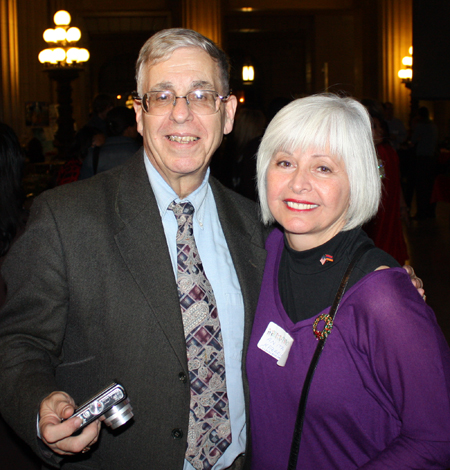 Joe Meissner and Anita Kazarian


---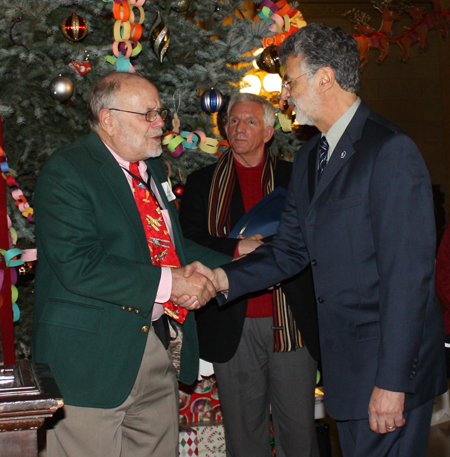 Harry Weller and Mayor Frank Jackson


---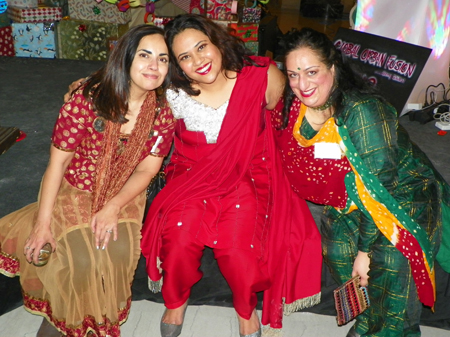 Sujata Burgess, Amina and Meera Bhushan


---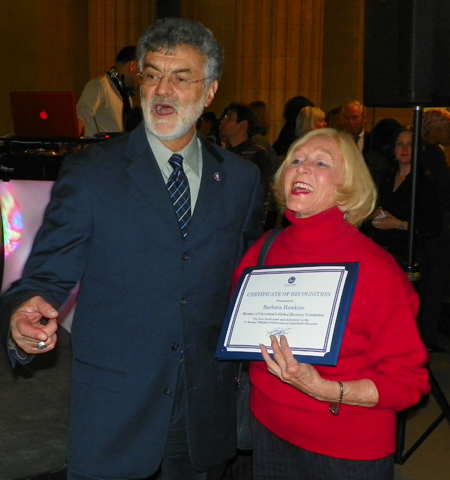 Mayor Jackson and Barbara Hawkins


---
Top of Page
Back to ClevelandPeople.Com Community and Special Events