2009 International Day at Cleveland State University
November 18, 2009
CSU's Main Classroom Lobby was lined with tables and exhibits celebrating the many international students studying at Cleveland State. The Auditorium came to life with dancers and musicians continuing the celebration.
Among the many groups exhibiting were Egyptian, Vietnamese, Chinese, Indian, Turkish, Saudi Arabian, Hispanic and African.
In addition to information about their native lands, many of the tables had traditional foods for visitors to sample. Viet Nam offered egg rolls (cha gio) and the Arab Student Unions offered lamb (kibbi). Los Latinos Unidos (United Latin) tempted passers-by with Spanish rice with kidney beans and pastelitos (beef wrapped in dough). The Greek Hellenic Society is relatively new, but still presented a beautiful display along with figs and baklava.
Cleveland State boasts an international population of over 800 students representing 74 countries. International Day is recognition of this and is celebrated yearly during Education Week, an international event.
Entertainers included the CSU Dance Company who performed a number of selections including African dances. A delicate Flamenco dance was performed and an Indian celebration of Flowers.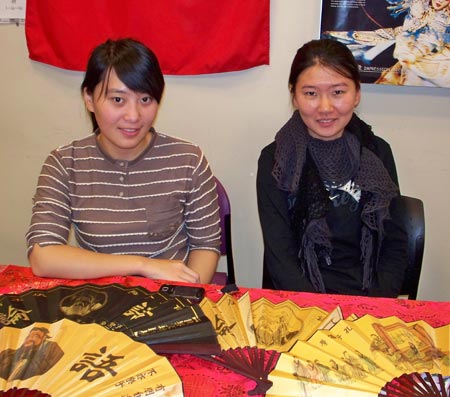 Chi Ma and Wenjing Wang of the Confucius Institute at CSU


---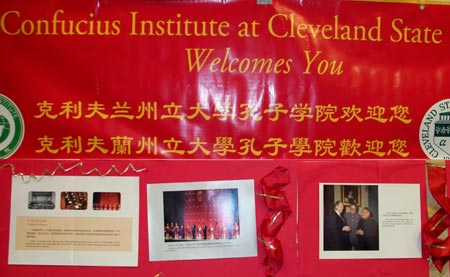 ---
---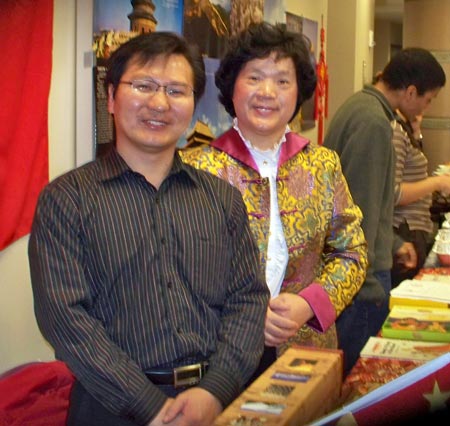 Liu Wenzheng, Assistant Director and Dr. Lin-Ching Chen, Director of Confucius Institute at CSU


---


Heba Mostafa and Moatasem Al Bitar


---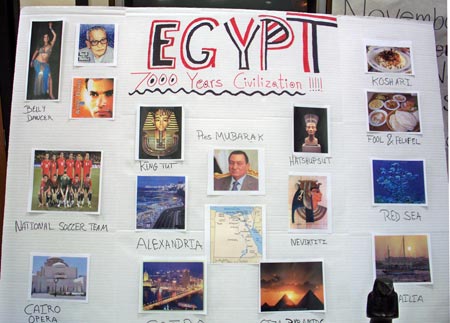 Egypt - 7000 year civilization display


---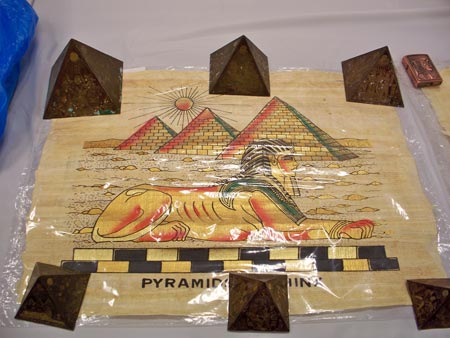 ---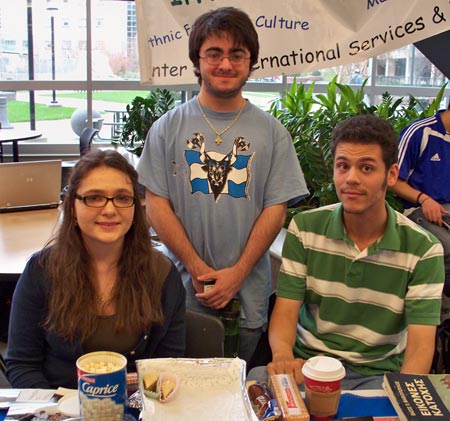 Mary Matzorkis, John Kopasakis and Matt Saunders


---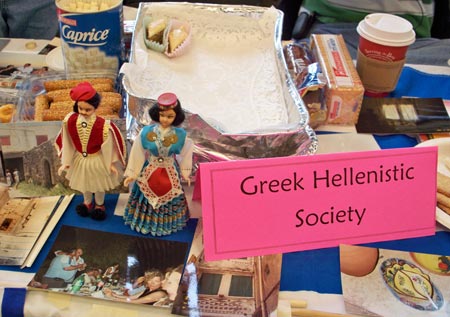 Greek Hellenistic Society at CSU


---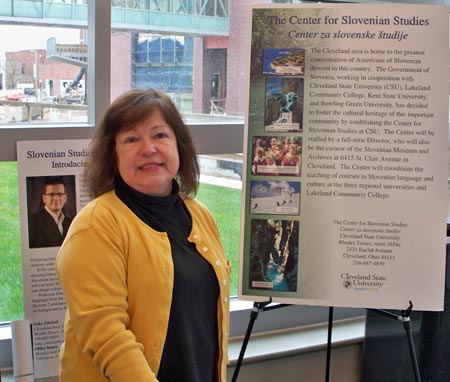 Ivana Yuko representing Slovenian Studies


---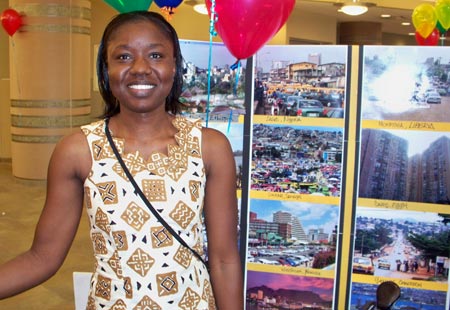 Raissa Batieno from Kenya


---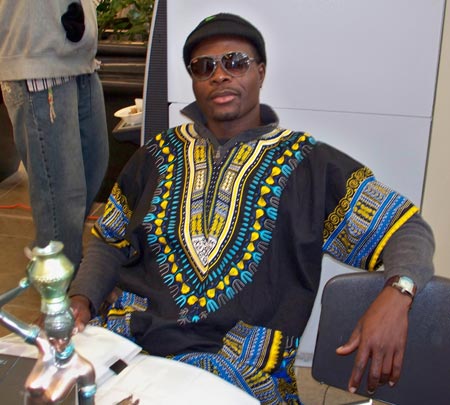 Nassirou Tidjani of Kenjya is president of the African Student Association at CSU


---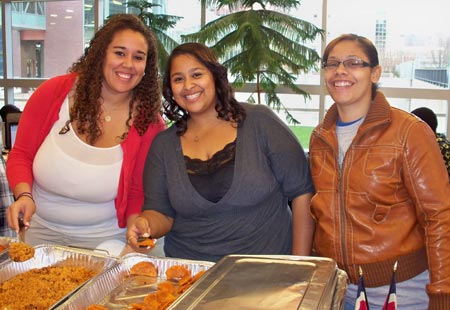 Nicole Thomas, Katherine Pena and Brittany Ferguson


---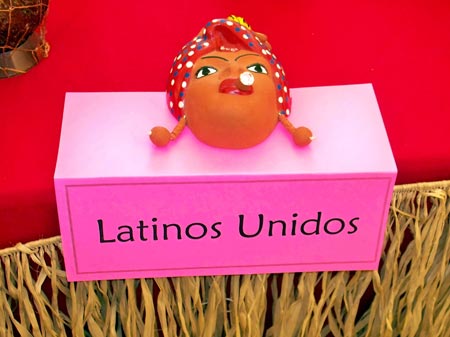 Latinos Unidos display at CSU International Day 2009


---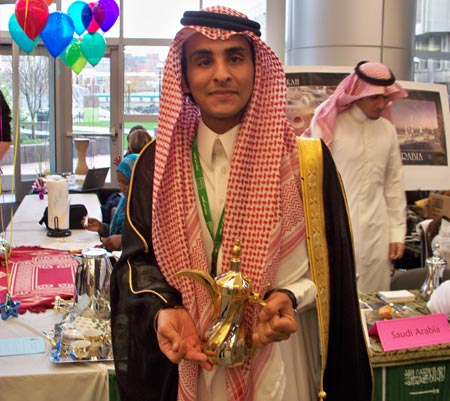 Nasser Alrashidi of Saudi Arabia


---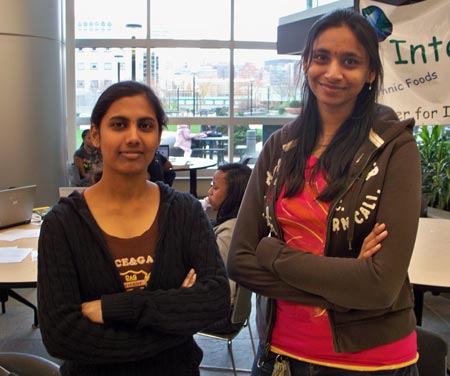 Hayeesha and Satya


---


Culture and Traditions of India


---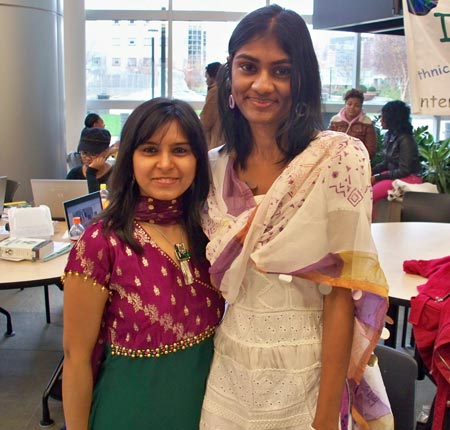 ---


Nguyen Bui of Vietnam


---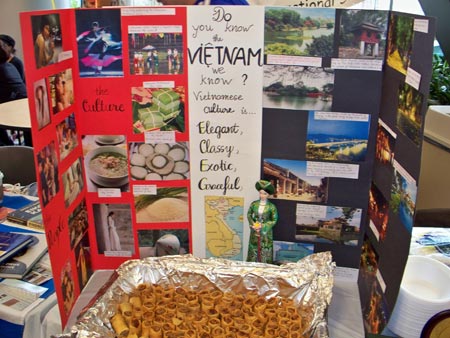 Do you know the Vietnam we know?


---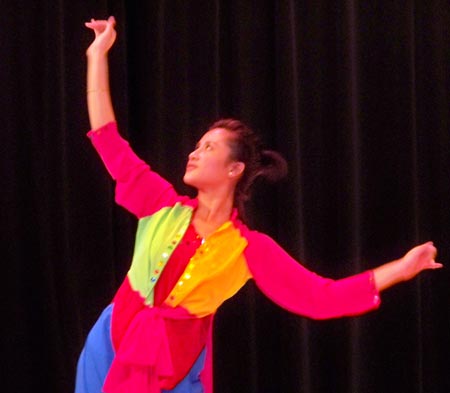 Nguyen Bui dancing


---
Dance Videos from 2009 CSU International Day


---


Mike plays Spanish flamenco guitar while Amy dances


---


Nguyen Bui performs a glimpse of Vietnam dance


---


Cleveland State University students perform
a South African Gumboot Dance


---


Cleveland State University Dance Company perform a Chinese Fan Dance called Flowers of the Crimson Mountain


---
Back to Top of Page