May Chen
Cleveland International Hall of Fame
Class of 2020
Since 2010, the Cleveland International Hall of Fame (CIHF) has inducted people who have made significant and lasting contributions to our multicultural society. Cleveland is home to people representing about 120 different ethnic groups. The CIHF exists not only to honor those special people but also to inspire a new generation of leaders to follow in their footsteps.
Over 150 worthy candidates were nominated for the 2020 Class of the Cleveland International Hall of Fame. The selection committee was advised by previously inducted members of the Cleveland International Hall of Fame.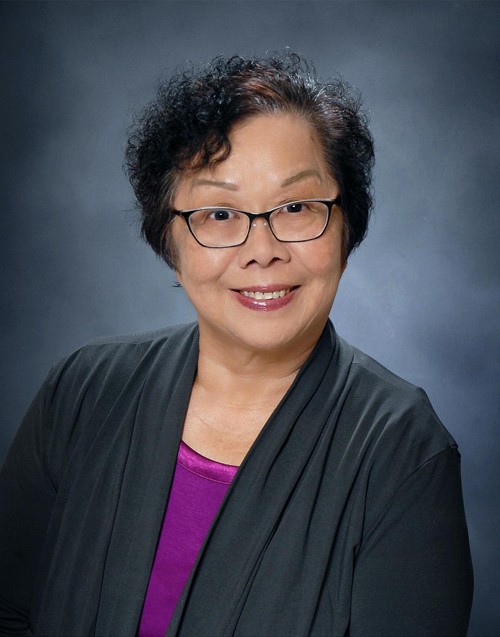 May Chen


Covid-19 forced the always sold out induction ceremonies to be cancelled in 2020 and 2021. We tried to induct the 2020 class virtually but it was not the same. So once we were able to gather together again, we included the 2020 class in the induction ceremony for the 2022 class on June 7, 2022. The event at Windows on the River was a sell out and the 2020 class finally got their moment in the spotlight.

Here is a look at our attempt at a virtual induction of May Chen who as co-founder and executive director emeritus of Asian Services in Action, Inc., she has helped to empower and advocate for Asian Americans/Pacific Islanders(AAPIs); and to provide AAPIs access to quality, culturally, and linguistically appropriate information and services.

May was inducted virtually by Margaret W. Wong, the leading immigration attorney in the country.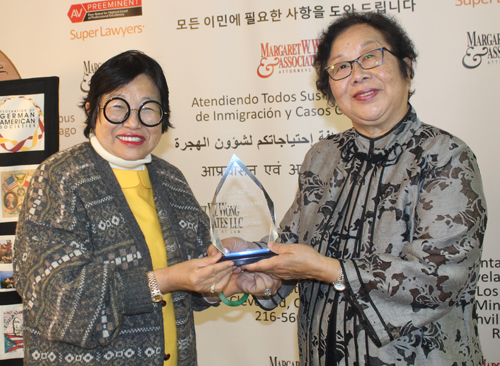 May Chen receives award from Margaret Wong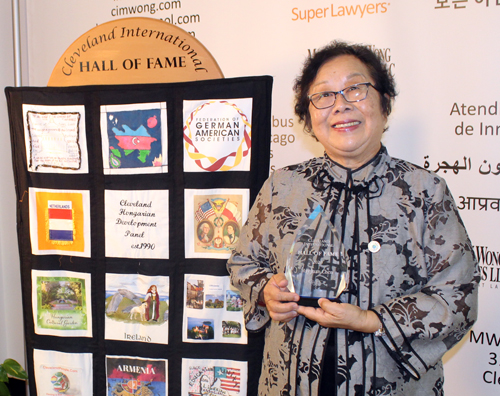 May Chen with her CIHF award

Click on the white arrow below to watch May be virtually inducted and give her acceptance speech.

On the evening of June 7, 2022 May finally was honored in person and was again inducted by Margaret Wong.

You can see May Chen's bio here but here are a few highlights.

Mrs. Chen, a native of Hong Kong, China, has spent her professional life creating opportunities out of obstacles, educating mainstream providers and funders and mobilizing Asian Pacific Islander communities building their capacity in Akron and the Greater Cleveland area, developing and implementing projects for Asian American Pacific Islander communities to improve quality of life. May Chen has changed the lives of thousands in the Asian American Pacific Islander community, and others, through her advocacy for parity in social, health, and educational services as well as community advancement.

Watch the video of May Chen being inducted into the Cleveland International Hall of Fame by Margaret Wong

Enjoy these images from the Cleveland International Hall of Fame induction ceremony.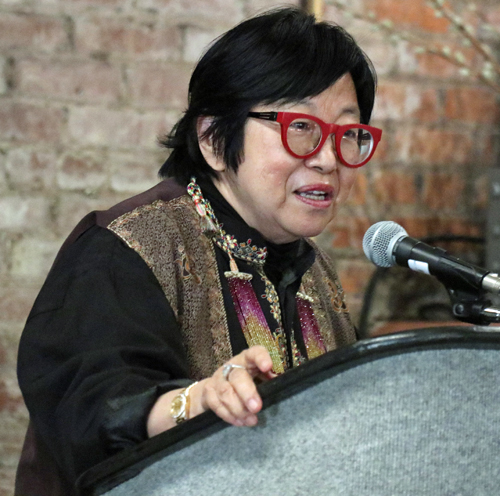 Margaret Wong inducting May Chen


---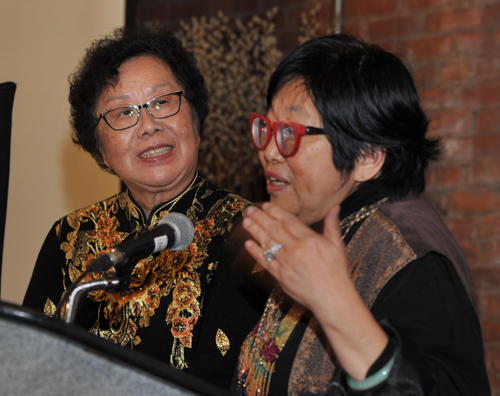 ---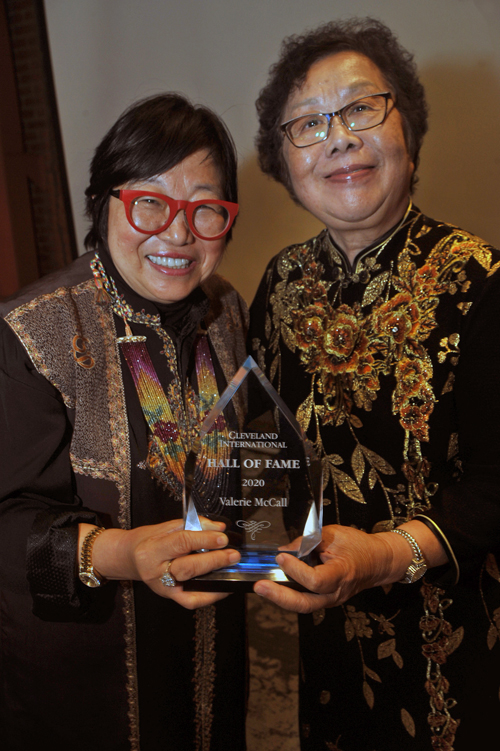 May Chen receives CIHF award from Margaret Wong


---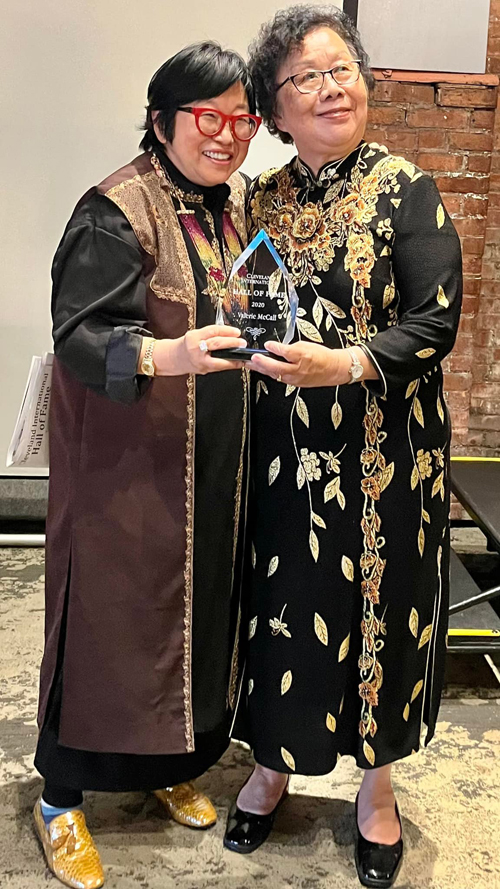 ---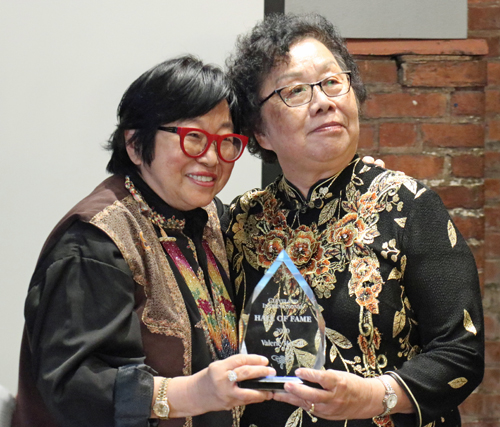 ---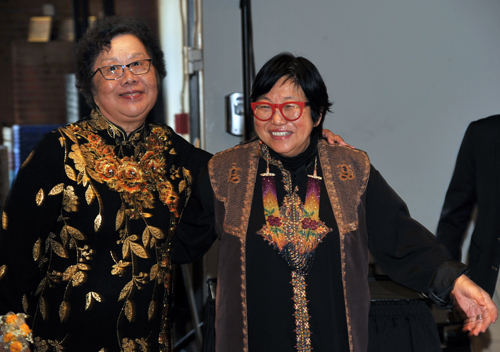 ---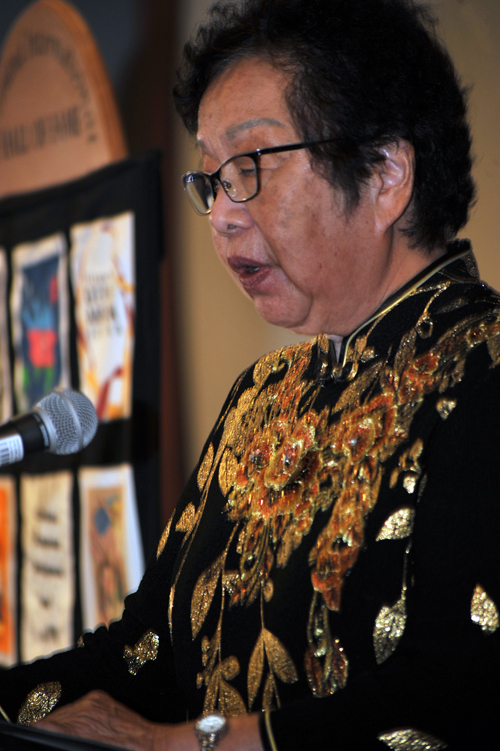 May Chen acceptance speech


---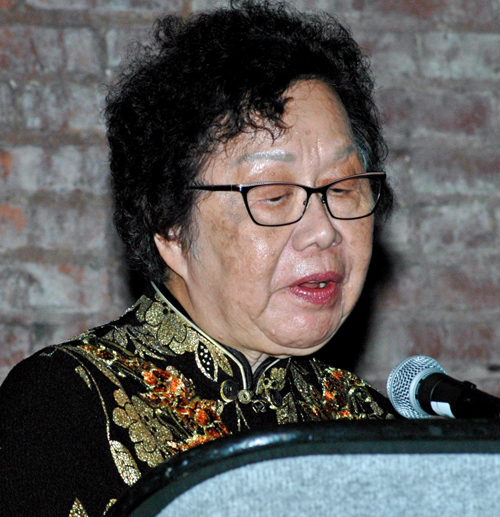 ---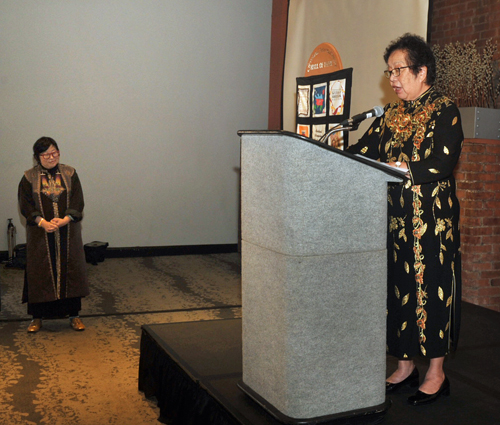 ---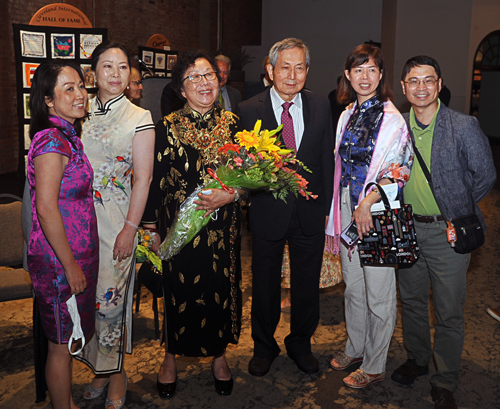 ---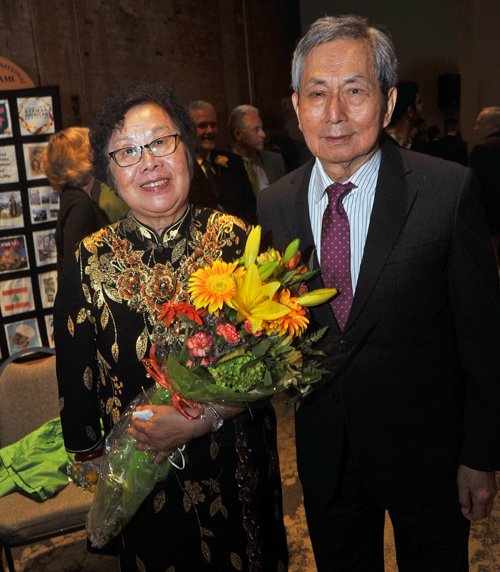 ---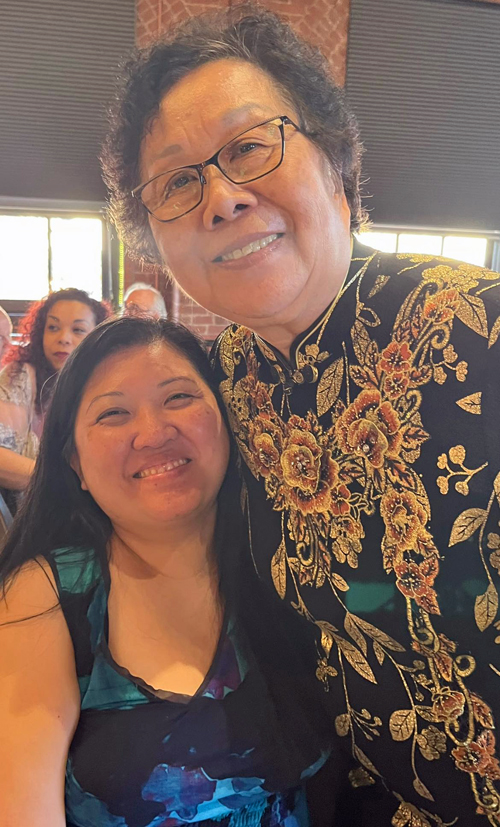 ---
Congratulations May!
---
See the entire Cleveland International Hall of Fame Induction Ceremony
See pictures of many of the attendees at the event
---
Top of Page
Back to 2020 Class Main Page
The Cleveland International Hall of Fame website