Cleveland International Hall of Fame
Class of 2016 Bios

Over 150 worthy candidates were nominated for the 2016 Class of the Cleveland International Hall of Fame. The selection committee was advised by previously inducted members of the Cleveland International Hall of Fame.

The Cleveland International Hall of Fame Class of 2016 consists of
(in alphabetical order) :

Click on an inductee's name to jump to their bio.
---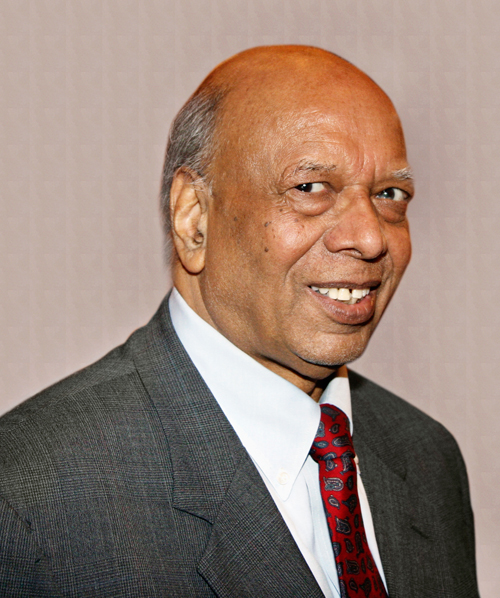 Dr. Mohan Bafna
Opinion from Suresh Bafna
My father, Dr. Mohan Bafna, comes from a very humble business family in a small village in the northwest desert province of India. He has always maintained a very simple and modest lifestyle. Even though he has lived in the U.S. for over 45 years, he has never forgotten his roots. He has visited India at least once a year since coming to the U.S. and also maintained all relations in India and all Indian customs, traditions, and language at his home.
He continues to give back to the society here in the United States and India and tries to help in every way possible. He is a selfless devoted family person and member of the society. He has tried to live by the Gandhian principal of simple living and living by example.
We have never heard him say a negative word about anyone - ever. He is an eternally positive man and believes in the goodness of all human beings. He is very thankful to all those who have helped him and has never forgotten them.
Medicine & Internship: S.M.S. Medical College, Jaipur Oct. 1958 and Board of Internal Medicine: 1973 in U.S.A.
Residency and Fellowship: Cleveland Clinic, University Hospital & Mt. Sinai Hospital in Cleveland, Ohio 1968-1973 in internal medicine and cardiology. Private Practice: Internal Medicine and Cardiology from 1973 to date at University Hospital, Mt. Sinai Hospital, Mary Mount Hospital and South Pointe Hospital. All in Cleveland.
Special Achievements, Awards, Experiences, and Assistance:
1. Assisted several people from home town and region while in Jaipur, Jodhpur, and USA when people came for treatments or personal visits.

2. While at Primary Health Center in a small village, he toured surrounding villages. The home to home visits for health purposes, especially for small pox vaccination at the time of the epidemic in 1962 against severe resistance for vaccination in villages was particularly satisfying.

3. Personal family and financial contribution to establish India Community Center in Greater Cleveland, the first of its kind in all of United States of America.

4. Chair person of Federation of India Community Association in Cleveland for 10 years. Member of board of trustees of 20 years.

5. Special award as Physician of the Year by Indian Physicians Association in 1994.

6. Special award as Father of Community by Federation of India Community Association, Cleveland in 1995.

7. Several special awards for community work by the Indian Community in Cleveland.

8. Highest Recognition award from his home town of Sadri in 2014.

9. Special Award by the Regional Association (Marwar Region) at Bombay.

10. Special Recognition Award by alma mater high school in 1996 at Varkana.

11. Member of the Executive Board of Bedford Medical Center in Cleveland for 29 years.

12. Chief of Medicine at Bedford Medical Center for 4 years from 1974 to 1978. Stepped down voluntarily due to frequent visits to India.
Contributions: Several educational, health, social and religious institutions in India and USA.
Bombay Hospital

Adarsh School, Sadri, India

Mahaveer Hospital, Sumerpur, India

Vidyawadi School (for girls only), Khimel, India

H.C. Bafna International School, Sumerpur, India

S.P. High School, Varkana, India

Nehru School, Coimbatore, India

India Community Center, Cleveland, USA

Siddhachalam, New Jersey, USA

S.V. Hindu Temple, Cleveland, USA

Jain Temple, Cleveland, USA

Health and Happiness Foundation, Chicago

Donated over $500,000 through the family foundation to Breakthrough Schools in Cleveland for naming the Citizens Academy to Mahatma Gandhi Campus.
Dr. Bafna will be inducted by his son Suresh Bafna

Top of Page


---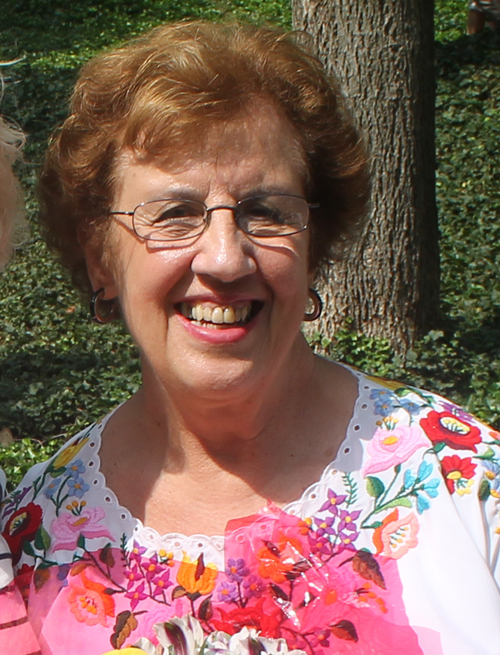 Carolyn Balogh
Carolyn Balogh was born and raised in Cleveland, Ohio. She earned her B.S. in Education from Ohio University in Athens, Ohio. Following graduation, she taught in Cleveland, Ohio, Euclid, Ohio, and Oakland, California.
When Carolyn's husband established their business, Mar-Bal, Inc. in 1970, Carolyn assumed the role of Human Resource Manager and Chief Financial Officer. She currently manages their real estate company, Balogh Real Estate LLP. Carolyn is on and part of many business and community boards and associations.
Board of Directors:
Cleveland Hungarian Development Panel, President Emerita

Economic Development Chair

Hungarian Cultural Garden, President

Geauga County Community Improvement Corporation, President

Ohio University Foundation Board

Ohio University College of Education Advisory Board

Ohio University/University of Pecs Advisory Board
Community Associations:
Cleveland Federation of Cultural Gardens

Women in Philanthropy- Ohio Women

Geauga County Hungarian Club

Hungarian Heritage Society

Ohio University Women's Club of Greater Cleveland, Past President

Ohio University National Alumni Board

Ohio University Alumni Association - Metal of Merit recipient

Development Chair for 50th Anniversary Committee for the 1956 Revolution

Geauga Growth Partnership

Geauga Community Improvement Corporation- Past President

El Barrio Jobs Committee Chairman
Carolyn Balogh will be inducted by Dr. Maria Pujana

Top of Page


---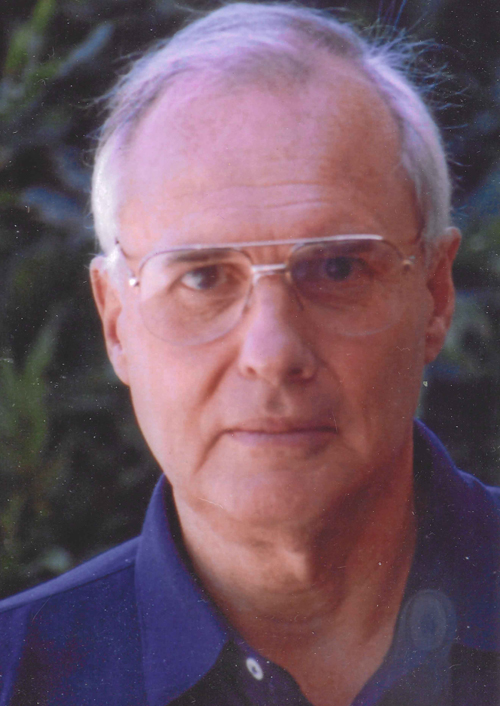 Arnie de la Porte (posthumous)
Charles A. Andre de la Porte, or Arnie de la Porte as he is known, was born and raised in the Netherlands. He is a graduate of de Kweekschool voor de Zeevaart, the oldest Nautical Academy in Europe, and a retired officer in the Royal Dutch Navy.
After his nautical career he became very active in international business first in Shell and later as Sales Director for a B. Elliot and Co., a large European machine tool company, followed by General Manager of McCulloch of Europe and In 1981, he became Vice President International of Ridge Tool and located to Elyria, Ohio. Here he Co-founded Hexon inc. where he specialized in export and turn-arounds
In 1996 Her Majesty the Queen of The Netherlands appointed Arnie as Her Honorary Consul for the State of Ohio.
Here is a partial list of his accomplishments:
Past Co-Chairman of the Cleveland Tall Ship Festival

Past Grand Commodore of the Ohio Commodores

Honorary chair of the Rotary club of Cleveland

Honorary president of the Cleveland Rotary Club

Past Chairman of the Cuyahoga Valley Scenic Railroad

Past Chairman of the board of the Elyria Country Club

Board member northern Ohio district export council (Nominated By US Secretary of Commerce)

Founding Board member of the French American Chamber

Founding Board member of the British American Chamber of Commerce

Founding Board member of the Netherlands Chamber of Commerce

Founding Board member of the Benelux Business Association

Founding Board member of the German Roundtable

Past president of the Cleveland World Trade Association

Past board member of the Greater Cleveland Growth Association

Past board member State of Ohio economic development Council

Founding board member business advisory board Maine Maritime Academy, in Castine, ME

Founding Board member Cleveland World Trade Association Foundation

Founding board member North East Ohio Trade Network
He was awarded the "Ordre National du Mérite" by the country of France
His motto was: "Trading nations seldom go to war."
Arnie de la Porte will be inducted by Lithuanian Consul Ingrida Bublys

Top of Page


---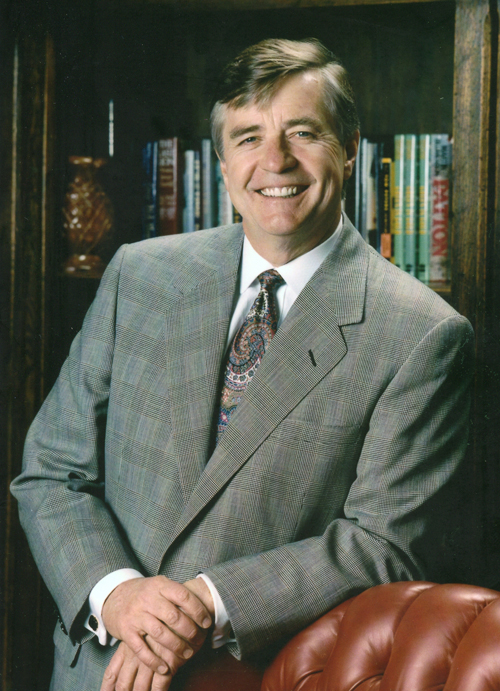 Jack Kahl
Jack Kahl has been recognized globally for his innovative approach to business. He was named one of "America's Most Admired CEOs" by Industry Week magazine in 1993. Inc. Magazine honored him as one of three CEOs in America to benchmark leadership practices, and Cleveland Magazine named him the "Best Boss in Town" in 1996 and 2000.
Jack earned these accolades as an entrepreneur and the creator of Duck® Tape. He used servant leadership and a caring culture to grow his company, Manco, Inc. from a small industrial tape distributor into a leading global consumer products company. He bought Manco with $10,000 cash and an $182,000 loan in 1971, and sold the business to the Henkel Group nearly three decades later when sales topped $180 million.
Under his leadership, Manco was the first company to receive three Wal-Mart "Vendor of the Year" awards and OfficeMax's "Vendor of the Year - Supply Chain" Award. Manco was also one of the revolutionary companies featured in Jim Collin's best-selling book, Built to Last.
Jack was one of the founders of the Irish Garden Club which updated and enhanced the Irish Cultural Garden.
Jack serves on the boards of several private companies. Jack has been the keynote speaker for conferences and companies around the globe, including IBM, AT&T, KPMG, and Michael Hammer's Reengineering Conference. He also has lectured at business schools around the country. In addition, he has been featured in the Wall Street Journal, USA Today, Industry Week, CEO Brief, Forbes, Fortune Small Business, and Inc. Magazine, talking about Manco and his visionary approach to business.
Jack was the recipient of the School Home Office Products Association's "Lifetime Achievement Award," Beta Gamma Sigma's "National Medal for Entrepreneurship," and Cleveland's "Philanthropist of the Year Award."
Jack is a strong supporter of education. He currently serves on the Board of Trustees at John Carroll University and St. Edward High School in Cleveland. He was named "Outstanding Alumnus" and "Alumnus of the Year" at both institutions. John Carroll University established a "Kahl Chair in Entrepreneurship" in 1998. St. Edward High School dedicated its new student center, the "Jack Kahl Student Life & Leadership Center" in 2000.
He is the former chairman of Students In Free Enterprise (SIFE), an organization that reaches more than 800,000 college students. SIFE dedicated a wing of its new world headquarters the "Jack Kahl Entrepreneurship Center" in 1999.
Jack is the proud father of five children and thirteen grandchildren. He currently resides in Avon Lake, Ohio.
Jack Kahl will be inducted by Dan Coughlin

Top of Page


---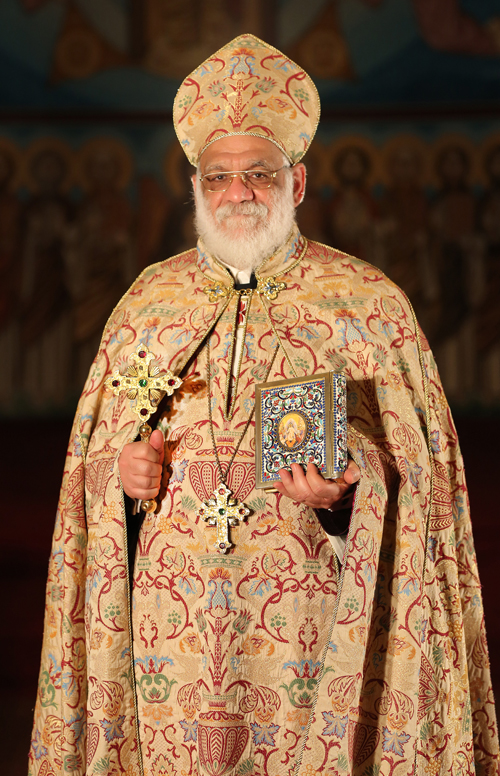 Rev. Mikhail Mikhail
The Very Rev. Fr. Mikhail Edward Mikhail, D. Min. was born in Cairo, Egypt on August 2, 1949. From an early age, he was active in church life, and was fortunate to have several mentors who clearly influenced his life and guided him to a love for his church and its service. These mentors would all play a role in guiding him to enter the Coptic Orthodox Theological Seminary in Cairo where he would come under the patronage and guidance of his most influential mentor, H. H. Pope Shenouda III, who was Bishop of Christian Education and Dean of the Seminary.
He excelled in his studies and in his ministry, building friendships with faculty and students that would last a lifetime. Upon his graduation in 1972, he was assigned as deacon to one of Cairo's many churches and later sent to New York to be the first deacon to serve in the United States. In the spring of 1974, he married Seham Samuel and on August 23, 1974, was ordained to the priesthood by his teacher and mentor, H.H. Pope Shenouda III at St. Mark Coptic Orthodox Cathedral in Cairo.
On April 30, 1975, Fr. Mikhail and his wife Seham, who was six months pregnant with their first child, arrived in Cleveland to begin his new ministry as the first resident pastor of St. Mark Coptic Orthodox Church. In addition, Fr. Mikhail would be given pastoral responsibilities over the smaller Coptic communities in Columbus, Dayton, Cincinnati, Toledo and Youngstown in the State of Ohio, as well as in Pittsburgh, Pennsylvania and Minneapolis-St. Paul, Minnesota. All these communities would in due time receive their own resident priests, all due to the care and ministry of Fr. Mikhail.
In 1981 he was elevated to the rank of Archpriest by Pope Shenouda. In 1984 he received a Master of Divinity in Pastoral Care and Counseling and in 1986, a Doctorate in Ministry from Ashland Theological Seminary. He was instrumental in establishing the first Coptic Theological Seminaries in America in 1989, where he served as dean and professor of New Testament and Pastoral Theology. He is a prolific preacher and writer, having written many books, including Focus on the Coptic Family, St. Mary - the Mother of God, The Greatest Acquaintance Party, 1000 Answers to 100 Questions , A Journey With the Church Fathers Through Lent, Passion Week and Commentaries on the Book of Revelation.
Under his pastoral care, the Coptic Orthodox Community in North East Ohio has grown from 50 families in 1975 to over 600 in 2016, with two parishes serving their pastoral and spiritual needs. Fr. Mikhail and his wife Seham are the proud parents of two attorneys; Bishoy (Executive Director of International Development at Cleveland Clinic) and Sherrie Mikhail Miday (attorney at Manley Deas Kochalski and candidate for Common Pleas Court, Cuyahoga County). Together have five grandchildren, three from Sherrie and her husband, Ryan: Athanasius , Mikhaila, Helena; and twin boys from Bishoy and his wife Susan: Theodore and Samuel.
Rev. Mikhail Mikhail will be inducted by Seven Hills Mayor Richard Dell'Aquila

Top of Page


---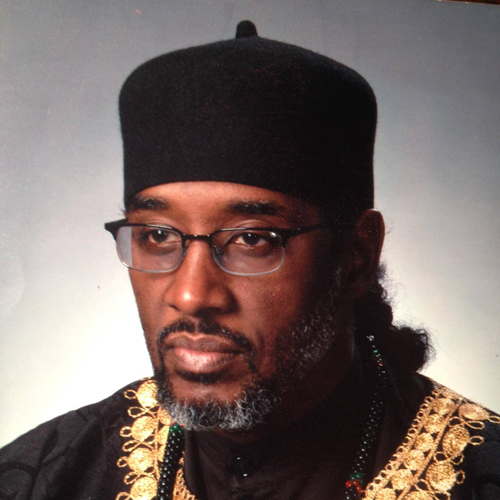 Khalid Samad
El Hajj Amir Khalid A. Samad is an internationally known and recognized Community Activist and leader who formerly served as the Assistant to the Public Safety Director for the City of Cleveland for youth gang intervention (Jane Campbell administration). He has also served as a Gang Prevention and Investigative Specialist for the Cleveland Board of Education Gang Task Force 1991-2000). In addition, he is Chief Executive Officer and Co-Founder of Coalition for A Better Life, dba Peace in the Hood, Inc., an organization dedicated to Peace, Justice and Empowerment and also serves as a spokesperson for the International (Formerly National) Council for Urban (Formations) Peace, Justice and Empowerment.
As an internationally acclaimed specialist on Urban Violence, Youth Empowerment and Gang Intervention, Amir Samad has lectured throughout the nation and has appeared on National Radio and television shows such as Tavis Smiley, Night Line, Keeping It Real with Rev. Al Sharpton, The Warren Ballentine Show, BBC, France TV, Britain TV, Tokyo TV and PBS as leading authority on these issues. He has served as a convener for the International Council (formerly National Council) Urban (Formations) Peace and Justice, Leadership Summits the 25th year Gang Summit was held 2013 at Cleveland State University.
In 1987, Khalid Samad, the late Omar Ali-Bey and other community leaders formed The Coalition For A Better Life which addressed the myriad of challenges facing urban America: racism, drugs, gang violence, police corruption, miseducation and an absence of leadership just to name a few. This unified coalition of faith and community based groups involved Muslims, Christians, Jews, Hebrew Israelites , liberals, conservatives, civil rights activists, and community activists, as well as cultural nationalists. This rainbow coalition was inclusive of all ethnic groups and nationalities. This level of cooperation, under Muslim Leadership, was unprecedented in America given this country's history of inter-religious relations. The Coalition was recognized as a national model for crime prevention and intervention.
The Coalition For A Better Life designed and implemented five monumental projects that were nationally acclaimed. These projects were: 1) Community Empowerment Drug Patrols (which were 24 hours a day, 7 days a week and involved street engagement of violent drug dealers as well as assisting them to cross over into productive life styles by dealing with dealer addiction issues; 2) Rites of Passage, 3) Mentoring (Project A.D.A.M.), 4) Entrepreneurship (Project Ujima) and 5) Cultural Empowerment (Hip Hop exchange which included such nationally known rap artists as Public Enemy, and X-Clan as well as nationally known spoken word artists, The Last Poets). These initiatives together formed Cleveland's first Community Empowerment Project. The notorious King Kennedy Housing Estates was averaging 3 homicides and shootings a week during this time. The efforts of The Coalition for a Better Life sparked a multimillion dollar infusion of improvements and services into King Kennedy and throughout the other housing estates in Cleveland.
Khalid A. Samad is a leading authority on cross-cultural relations, one of the most important religious and cultural diversity issues of our time. He has worked as a member of the City of Cleveland's Arab-American Concerns Committee, established after several robberies and shootings took place in Arab-American owned stores.
In December of 2008, Amir Samad was asked to be one of the panelists in Washington, D.C. at a Youth Violence Summit sponsored by Rep. Bobby Scott of Virginia. On May 7, 2009, he spoke on youth violence at the Youth Promise Act Day on the Hill. In 2008, 100 Black Men honored (Khalid Samad) as one of the Five Outstanding Cleveland Leaders.
Khalid Samad will be inducted by City of Cleveland Director Blaine Griffin

Top of Page


---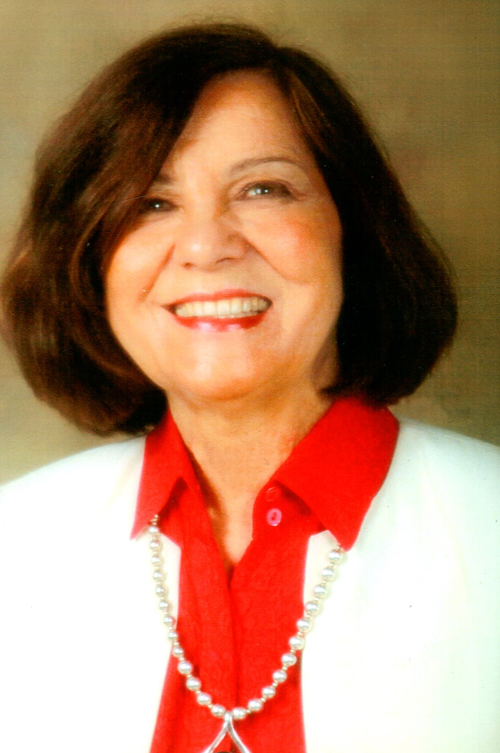 Eugenia Stolarczyk
Since her arrival in Cleveland, Eugenia Stolarczyk has been an active member of the Polish community. She married Jerzy Stolarczyk in 1957 and with a special love for Polish music and folklore, the ambitious and hardworking couple began their radio career in 1961. During her broadcast career, Eugenia interviewed many outstanding Polish artists and scholars. Along with raising three daughters, Eugenia devoted herself nearly full-time to the popularization of Polish culture. She continues to do so today.
Eugenia is a lifetime member of the Polish American Cultural Center where she served on its board for nine years and is now in their advisory board, In 2006 she was honored and celebrated at a banquet for her 45 years of faithful service as the producer and host of the Polish Radio program, by the Polish American Cultural Center.
Eugenia was vice-president and served as the chairperson of the Cultural and Publicity committee for the Ohio Division of the Polish American Congress. . She was state president of the Polish Women's Alliance and is a member of the Polish National Alliance, the Polonia Foundation and the Polish Roman Catholic Union.
She was a board member for the International Services Center for 18 years and was honored for her dedicated and outstanding community service. For 9 years she served on the advisory board of the Catholic Social Serves and also served on the Child Care Panel of the United Way.
For 6 years Eugenia was a local correspondent for the Chicago based Polish daily newspaper "Dziennik Zwiazkowy" organized concerts, art exhibits, lectures and plays. She coordinated many events with the Ethnic Heritage Studies Program at Cleveland State University.
All of the above have led to many local TV appearances promoting Polish culture and tradition.
In 1982, Eugenia received the Polish Heritage Award from the Polonia Foundation for her outstanding service to Polonia. In 1995 Poland honored her with an Order of Merit/ Kawalerski Krzyz Orderu Zaslugi.
In 1999 the International Service Center celebrated her for her outstanding contribution to the community.
For decades in Cleveland, there was hardly an event in the Polish community without the participation of Eugenia and Jerzy Stolarczyk. . Sadly, Jerzy passed in 1983 and Eugenia continues the work they started together by airing their Polish program each Sunday on WERE AM.
Since 1988, as a result of her diligent efforts, Eugenia also produces a Polish program on public radio, WCPN 90.3 FM Ideastream, promoting Polish classical music and featuring interviews with distinguished guests. She continues her work on both stations serving the Polish American community. Eugenia can be heard on WERE 1490 AM on Sunday from 9-10:00 AM, on WCPN 90.3 FM 9-10:00 PM and also online at www.newstalkcleveland.com and wcpn.org.
Eugenia takes great pride in and is recognized for continuing the two oldest Polish American Radio Programs, first started in 1927.
Eugenia Stolarczyk will be inducted by Polish Consul General Urszula Gacek from New York

Top of Page


---
Top of Page
Back to Cleveland International Hall of Fame Main Page
The new Cleveland International Hall of Fame website