Cleveland International Hall of Fame
Class of 2015 Bios

Over 140 worthy candidates were nominated for the 2015 Class of the Cleveland International Hall of Fame. The selection committee was advised by previously inducted members of the Cleveland International Hall of Fame.

The Cleveland International Hall of Fame Class of 2015 consists of
(in alphabetical order) :

Click on an inductee's name to jump to their bio.
---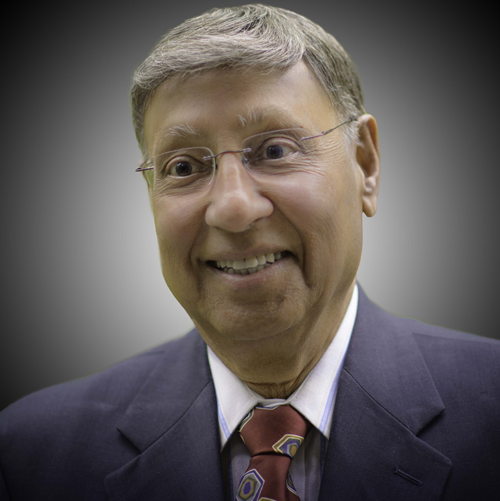 Shiv K. Aggarwal
Shiv Aggarwal was born in India, received degrees of B.A (Hons) from University of Delhi and Master of Social Work from M.S. University of Baroda. He came to USA in 1956 for further studies, and received MBA from University of Missouri.
He has spent about 60 years in Cleveland, OH as a Community Organizer and helped the communities in need such as Hungarian, Slovak, Italian, Slovenian, African, Appalachian & Indian Students. He organized Area Council to develop leadership among the residents so that they could solve their own neighborhood problems. During the 1956 Hungarian Uprising, there was an influx of immigrants. Shiv coordinated their massive re-settlement.
During 1960's, Cleveland became a tinder box of violence. In 1966, the worst violence took place around the school in its history; the Governor dispatched National Guards to control riots. Youths were dropping out of school and were involved in gang activities. There were constant clashes among youths, adults and police.
Shiv organized Collinwood Youth Association, and embarked upon a massive outreach to involve youths & adults in meaningful activities. He broke up constant gang wars. One wintry night, they planned to commit a major crime. He reached their den and talked to gun wielding youths, who put a gun on his temple…..shouting kill him kill him. But he convinced them to abandon their plans. On occasions, Shiv saved them from the Juvenile Court actions; then, he devised a landmark Last Chance Rehab Program, which became a model for Cleveland. That was the beginning of gang break-ups.
Shiv was constantly raising substantial funds; became one of the best fund-raisers. He expanded his community services and founded Collinwood Community Services Center. His leadership and administrative skills were recognized by Board of Trustees, Mayor of Cleveland at a civic function in City Hall, Ohio State Governor & Senate, Cleveland City Council.
Shiv was interested in the unmet needs of Cleveland Community. He developed an innovative outpatient mobilhealth clinic (Doctor on Wheels) for elderly who were on fixed income, had no access to doctors, suffering with chronic illnesses. He procured a large van, fitted with equipment and an examining room; which was driven to congregate housing with an attending doctor and a physician's assistant. Many elderly patient were treated, their quality of life improved; that alleviated the need for expensive emergency room visits and un-necessary institutionalization.. This pioneer project was the success story of Cleveland.
During 1990's, HIV/AIDS epidemic broke out in the USA; the need for infection control was identified. Shiv founded Raymar Medical Corp. to distribute latex gloves to schools, correction institutions, medical & janitorial personnel. Since there was an acute shortage of gloves, Shiv assisted in setting up a glove manufacturing factory in India, and then imported for distribution. When the goal was accomplished, after two decades, Shiv stopped distribution and donated supplies worth $500,000 to charities for use in Africa & South America.
Recently, Shiv was a keynote speaker at the Asia Pacific Heritage Day and received a citation from the Mayor of Cleveland.
Shiv has been married to Saroj (an Ophthalmologist) for 55 years. His son Dr. Sandeep married to Dr. Neelum who have two sons - Rajan & Ashwin. His daughter Sonali is married to Dr. George Dass. They have a son Shaun and daughter Sabrina.
Shiv Aggarwal will be inducted by Michael Sreshta

Top of Page


---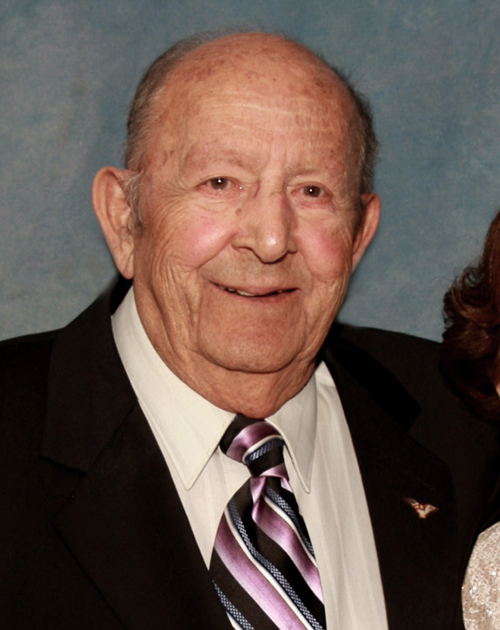 Richard A. Ganim
Richard A. Ganim was born in Cleveland, Ohio in 1926, the second youngest of twelve children. His parents immigrated to this country from Lebanon in the early 1900's. Growing up, they were always proud of their heritage and along with other immigrant families formed Saint Maron Maronite Catholic Church, which to this day, still worships on Carnegie Avenue.
He proudly served our country during World War II in the Army Airborne Division. Along with two of his brothers, they returned following the war to own and manage the operations of Ganim Brothers, a gas station, tire and body shop, and towing company.
Later, in the 1960's along with his commitment to the family business, he also became involved in local politics. As a resident of Seven Hills, Ohio, he served two terms as a city councilman, two years as the City Finance Director, and two terms as the Mayor of Seven Hills.
In 1985, he and his wife moved to the beautiful state of Florida and established another family owned business with our son and son-in-law. This company, called Superior Aqua Enterprises is still in operation in Sarasota, Florida.
Richard has been involved in many organizations such as President and treasurer of our church council and President of our Holy Name Society, along with many charitable foundations such as the Brian Muha Foundation, named after his dear grandson.
As an original founder of CAMEO, the Cleveland American Middle East Organization, "I am proud to say I watched this organization grow to over 350 members during my leadership."
Richard says "My focus has always been through my faith in God, to work with local, state, and federal authorities to find ways to better my community and those around me.
Richard and his wife Betty have been married for sixty four years. They have five children, 16 grandchildren and 8 great-grandchildren.
Richard A. Ganim will be inducted by Pierre Bejjani

Top of Page


---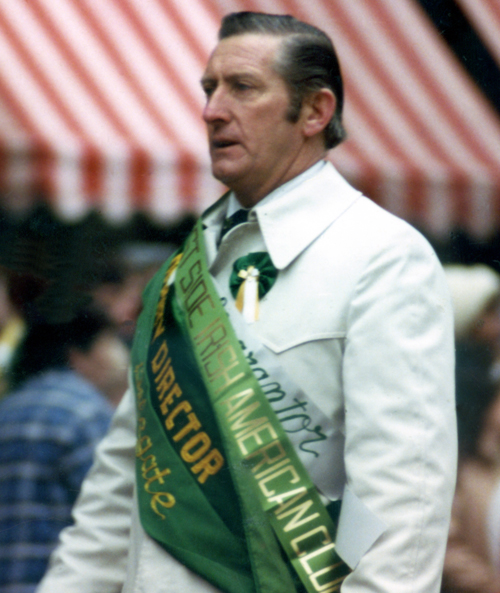 Steve Mulloy
When Stephen L. Mulloy arrived in Cleveland in May 1954 to start a new life thousands of miles from home, he was lucky enough to have three aunts and an uncle to welcome him to West Park. He also had a strong Irish community that helped him settle, get work and find his place in this city far different from the fishing villages of his native Achill Island, off the rugged coast of Ireland's County Mayo.
Steve would spend the rest of his life paying that hospitality forward to not only his fellow Irishmen and women, but to his entire adopted city as well.
Steve spent 40 years as a member of Building Laborers Local #310, and with his wife, fellow Achill-native Anne O'Donnell, raised nine children on Cleveland's West Side and in North Olmsted.
Steve began serving the Irish community here from his arrival, quickly becoming a member of the West Side Irish-American Club and volunteering on a variety of committees. He served several terms as a club trustee and was its president four different times. Steve was also a proud supporter and member of the Irish-American Club East Side and the Irish Heritage Club - but "The I.A." was his home; the West Side club honored Steve's decades of service by naming him Man of the Year in 2000.
Steve also gave his time to a long list of volunteer organizations. In his early years here he played with St Patrick Gaelic Football Club and was a member of the Shamrock Pipe Band when it won the All-American Pipe Band Award in 1957 at New York's Iona College. He was a founding member of the Mayo Society of Greater Cleveland, the Cleveland Branch of the Irish National Caucus and St. Jarlath Gaelic Football Club; an officer with Irish Northern Aid and an active member of the Ancient Order of Hibernians.
As a delegate to the United Irish Societies for nearly 35 years, Steve helped organize Cleveland's annual St Patrick's Day Parade, serving as Executive Director from 1983 through 1986.
Steve became known for singing the Irish and American national anthems at ceremonies before each St. Patrick's Day Parade until lymphoma hampered his vocal cords; the U.I.S. chose him as Grand Marshal of the 2007 St Patrick's Day Parade. In 2008, the Mayo Society of Cleveland named Steve its Man of the Year.
Steve also organized funding drives for several Achill charities and organizations, including the Achill Ambulance and Achill Assisted Living, holding meetings and mail-stuffers in the family living room - the same living room upon whose couch and floor many newcomers from Ireland spent sleeping their first night in America.
Through all of Steve's activities, helping others was his overarching goal. He organized fundraisers not only for causes like the Little Brothers & Sisters of the Eucharist and the St Augustine Church Hunger Centre, but also for individuals and families who found themselves in crisis.
In 2003, Steve persuaded then-Mayor Jane Campbell to join him in leading a delegation to Mayo to oversee the official twinning of Cleveland and Achill Island. An overwhelming number of Cleveland's Irish immigrant community has Achill roots.
Through all those years of work and sacrifice for family and community - and fighting the illness that eventually took him from us - Steve quietly drew strength from his Catholic faith. He was an example of selflessness and ethnic pride. And he loved this city as much as his beloved Ireland.
Steve Mulloy will be inducted by former Cleveland Mayor Jane Campbell

Top of Page


---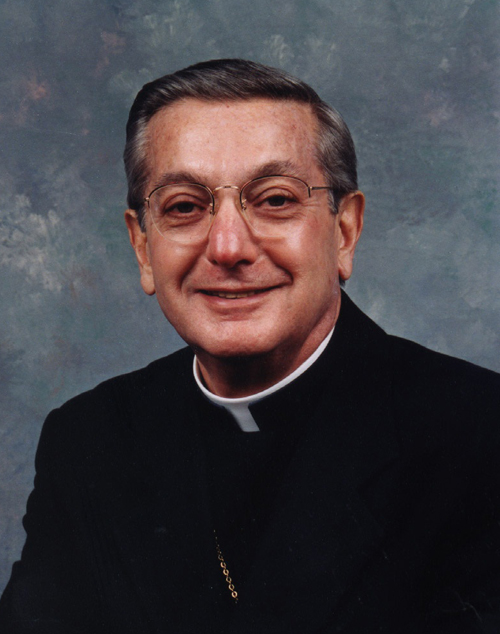 Bishop Anthony Pilla
Anthony Michael Pilla, the son of Italian immigrants, was born in Cleveland and was educated in public schools until high school which he began at Cathedral Latin and completed at St. Gregory Seminary in Cincinnati, Ohio. He continued in college until Borromeo College Seminary opened in Wickliffe, Ohio.
His preparation was completed at Saint Mary Seminary, Cleveland, and he was ordained to the priesthood on May 23, 1959. His training also includes a Bachelor of Arts in Philosophy and a Master of Arts in History from John Carroll University, Cleveland.
Bishop Pilla was Associate Pastor of St. Bartholomew Parish, Middleburg Heights, Ohio from 1959 to 1960 and then was assigned to the faculty of Borromeo Seminary High School. In 1972 he was appointed President-Rector of Borromeo College Seminary and in 1975 became the Bishop's Secretary for Services to Clergy and Religious.
Pope John Paul II announced his choice of Father Pilla as Auxiliary Bishop of Cleveland on June 30, 1979. On November 18, 1980 Bishop Pilla was named the Ninth Bishop of Cleveland and was installed on January 6, 1981.
For three years Bishop Pilla served as Vice President of the National Conference of Catholic Bishops (NCCB) and was elected President (of the NCCB) in November 1995, completing his term in November 1998.
Bishop Pilla took seriously the challenge to be a messenger of God to our world, in our time. In collaboration with parishes, priests, pastoral staffs, diocesan, civic and community organizations, he led and educated, called for faith and action on the vast social, political, economic, national and international issues we face every day.
Bishop Pilla's leadership resulted in the Church in the City initiative, a powerful reminder of Catholic social teaching in action.
He was, and still is, a living model of a Servant Leader - one who demonstrates the values, knowledge, skills and actions that invite others to greater holiness. We are truly blessed that even though retired, he continues to minister to and among us.
Bishop Anthony Pilla will be inducted by Sam Miller

Top of Page


---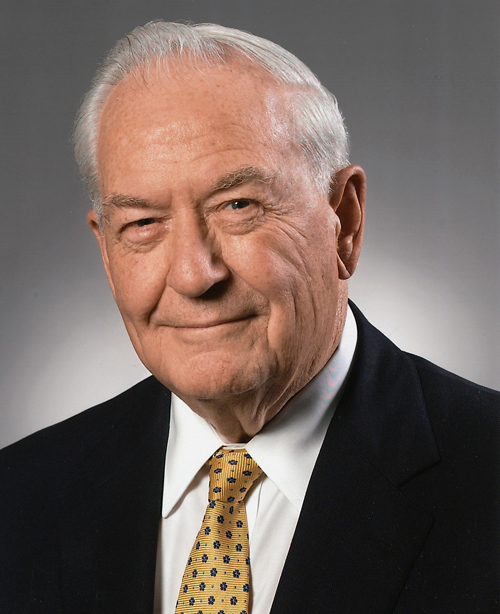 Dick Pogue
Richard W. ("Dick") Pogue is Senior Advisor (i.e., full-time independent consultant) at Jones Day in Cleveland, Ohio. A graduate of Cornell University (1950) and the University of Michigan Law School (1953), he served three years (1954-1957) in the Patents Division, Office of The Judge Advocate General, United States Army, in the Pentagon, and left with the rank of Captain. He holds Honorary Doctorate degrees from the University of Akron and the Cleveland Institute of Music. In 1972 he served for six weeks in the White House as a consultant on antitrust policy.
Mr. Pogue joined the law firm Jones, Day, Cockley & Reavis in Cleveland as an Associate in 1957, and became a Partner in 1961. Over the years his primary fields of practice were antitrust, corporate takeover work, and commercial arbitration/mediation. On 3/1/84, he became Managing Partner of the Firm, by then known as Jones, Day, Reavis & Pogue. During his nine years (1984-1992) in that position, the Firm grew from 335 to 1,225 lawyers and from five domestic to 20 worldwide offices, and became the second largest U.S. law firm. Today Jones Day has over 2,500 lawyers in 41 offices around the world.
On 6/30/94, Mr. Pogue retired from Jones Day and became Senior Advisor to (and a Director and major shareholder of) Dix & Eaton, a Cleveland-based regional public relations firm. Then on 1/1/04, he returned to Jones Day in his present capacity, where he assists the Firm's Managing Partner (Stephen J. Brogan) and its Cleveland Office Partner-in-Charge (Christopher M. Kelly) and others in client development, special projects, and civic engagement.
Over the years Mr. Pogue served as a Director of various companies, including Continental Airlines, Derlan Industries (Canada), M.A. Hanna Co. IT Group, KeyCorp, Ohio Bell Telephone Co., Redland PLC (England), Rotek Incorporated, and TRW.
Mr. Pogue has chaired many major organizations in the civic arena in Cleveland and Northeast Ohio (including The Cleveland Foundation, Business Volunteers Unlimited, University Hospitals Health System, the Greater Cleveland Growth Association ("GCGA"), The City Club of Cleveland, the Presidents' Council Foundation, The 50 Club, Kulas Foundation, the Greater Cleveland Chapter of the American Red Cross, and the successful $51.9 million United Way Campaign in 1989). He was the principal organizer in 1997 of the Regional Business Council, the predecessor of Team NEO, a Regional marketing group serving the 16-county Northeast Ohio Region. As Co-Chair he just completed a $30 million campaign to revive the Gordon Square Arts District on the near west side of Cleveland.
He chairs the Advisory Committee for the (Ralph) Regula Institute at Mount Union University; and is a member of three Columbus-based organizations: (i) the Ohio State Bar Association Committee to preserve and promote the legacy of the late Ohio Chief Justice Thomas J. Moyer; (ii) the Access to Justice Task Force appointed by Ohio Supreme Court Justice Maureen O'Connor; and (iii) the Ohio Legal Assistance Foundation.
He has been active in the field of Higher Education: (a) He became a Trustee of the University of Akron in 2004 and has served as Chairman of the Board since 7/1/12. (b) A Trustee Emeritus of Case Western Reserve University, he is currently a Trustee of both the Cleveland Institute of Music (where he co-chaired a successful $40 million Capital Campaign) and the Northeast Ohio Council on Higher Education (of which he served as Interim Executive Director in 2001). (c) In 1993-94 he designed and taught a course as Visiting Professor at the University of Michigan Law School entitled "The Business of Law." (d) In 2003-04, he chaired the (Ohio) Governor's Commission on Higher Education & the Economy ("CHEE"), a 33-member group of business leaders, college presidents, and State government officials, which publicly reported on 4/29/04 a number of major recommendations relating to Higher Education's role in the State's economic development. (e) This led to his 2005-06 activity in helping the Ohio Business Roundtable to organize the (Ohio) Business Alliance on Higher Education & the Economy ("BAHEE"), a group of active and retired CEOs, to carry on some of the work of CHEE. (f) Since 2007 he has served as the (first) chair of the Dean's Advisory Council at the University of Michigan Law School.
In 1930, as a two-year-old, he spent a year in Paris while his father assisted Ropes & Gray, a Boston-based law firm, in opening an office there. As Jones Day's Managing Partner, Mr. Pogue led the Firm's entry into international practice, beginning 1/1/86; during his stint the Firm opened overseas offices in London, Paris, Riyadh, Geneva, Hong Kong, Brussels, Tokyo, Taipei, and Frankfurt.
As Chairman of the GCGA he co-founded the Greater Cleveland International Trade Alliance, which acquired World Trade Center status. For several decades he has been a member of the Council on Foreign Relations. At the Cleveland Council on World Affairs ("CCWA") he chairs the Global Impact Award Committee and the CCWA Foundation.
Mr. Pogue and his wife Pat have lived in Shaker Heights, Ohio since 2/1/57. They have three children (Mark - Providence, RI, Tracy - Manhattan, and David - Westport, CT), and eight grandchildren.
Dick Pogue will be inducted by Sanjiv Kapur

Top of Page


---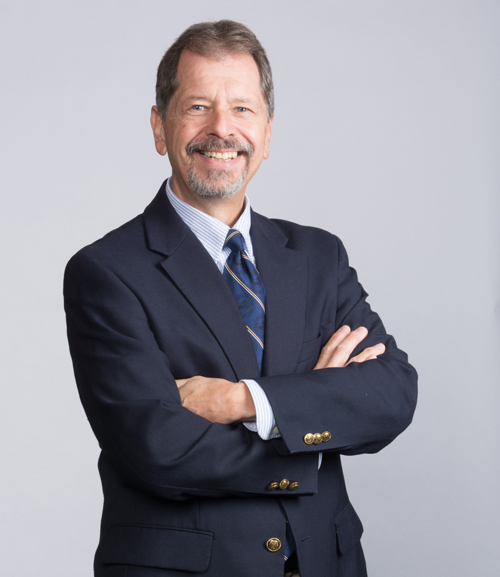 Dick Russ
Dick Russ has been serving the people of Northeast Ohio for some 40 years, both as a professional journalist and as a leader in the community's civic life. He is currently Vice President of North Coast Community Homes, a non-profit organization which develops and maintains housing for people who have disabilities.
Dick also serves as executive producer of Eastern Christian Media, a private not-for-profit multi-media company which he co-founded in Cleveland, and as a board member of St. Peter the Rock Media, a company bringing Catholic Radio to Cleveland.
Prior to joining North Coast, Dick held a variety of leadership positions in broadcast journalism. Most recently he served 14 years as News Anchor and Managing Editor at Cleveland's NBC affiliate, WKYC-TV, Channel 3. Before coming to WKYC in 1999, Dick spent 20 years at WJW-TV in Cleveland, where he anchored and reported the news locally, nationally, and internationally. In the 1970's he served as a broadcast journalist at a number of TV and radio stations in Northeast Ohio, including WAKR Channel 23 in Akron.
His professional media honors include membership in the Ohio Broadcasters Hall of Fame, the Press Club Hall of Fame, and the prestigious Silver Circle Award from the National Academy of Television Arts and Sciences (NATAS), recognizing more than a quarter century of exemplary service to the television industry.
Dick is a ten time winner of the regional Emmy Award, and a two time honoree by the Ohio Society of Professional Journalists as the state's outstanding television documentarian. He has also been honored with the Gabriel Award, the highest national award for religious TV programming, and is a recipient of the Religious Communicators Council's national award, also for religious TV programming.
His efforts on behalf of the Northeast Ohio community have earned broad recognition, including the U.S. Attorney General's Service Award, the Arc of Greater Cleveland's Legacy Award, the Asian Pacific American Federation Leadership Award, and the Rotary Club's International Service Award.
Among the community leadership positions Dick Russ has held are the
Board Chairmanship of the International Community Council, of which he was an original board member with the Greater Cleveland Roundtable in 1993
Executive Committee member of the American Federation of Radio & Television Artists (AFTRA)
Board member of the Sisters of Charity Foundation of Cleveland
Board Chair of the Ukrainian Cultural Arts Association, which gained international recognition in its travels to post-Soviet Eastern Europe
Board member of The Arc of Greater Cleveland
Trustee of North Coast Community Homes
Board Member of the American Indian Education Council
Board member of the International Services Center
Advisory Board member of the West Side Catholic Center
Board member of LifeWorks Ohio
Advisory Council member of the Diocese of Cleveland Ministry to Persons with Disabilities
Executive Committee member of Fugitive Safe Surrender
Dick and his wife Chris have been married more than 30 years, and have three adult sons, Andrij, Stefan, and Peter, and two grandsons.
Dick Russ will be inducted by Loree Vick

Top of Page


---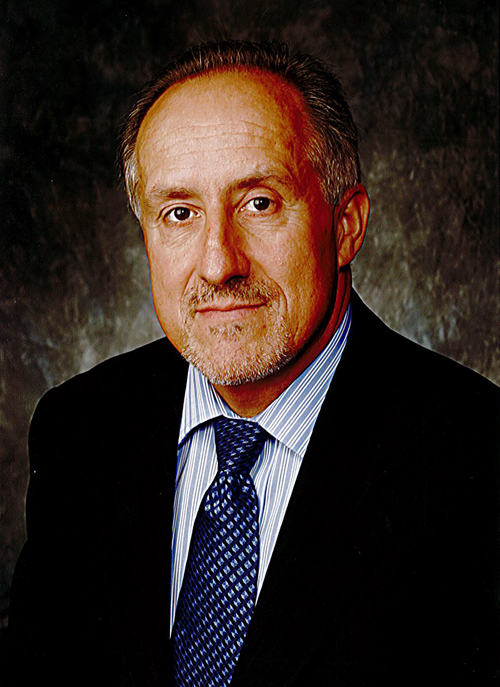 Honorable José A. Villanueva
Judge Villanueva was born in Utuado, Puerto Rico.
Judge José A.Villanueva has served in the General Division of the Cuyahoga County Court of Common Pleas since 1988. His election marked the first time a member of the Hispanic Community achieved elective office in Cuyahoga County. He also became the first Hispanic elected county-wide in the state of Ohio.
During his time on the bench, Judge Villanueva has earned a reputation as an industrious and fair judge. Maintaining a very active trial docket, Judge Villanueva has consistently placed near the top in total jury cases tried each year in any courtroom. During his first two terms on the bench Judge Villanueva conducted more total jury trials than any other General Division judge. Unusual for trial judges, Judge Villanueva has several published opinions.
Judge Villanueva has consistently been favorably recommended by the professional legal organizations in Cuyahoga County in his re-election bids. He is one of five (5) judges who have volunteered to preside over the Court's Mental Health and Developmental Disabilities Court Docket. He currently serves as Chair for the Mental Health and Developmental Disabilities Court.
Judge Villanueva graduated from West Technical High School and received a B.A. from Cleveland State University in 1976. He received his law degree from the George Washington University in Washington, D.C. in 1979, thereafter returning to practice law in Cleveland.
Judge Villanueva took a staff position with the Legal Aid Society where he practiced law for approximately nine (9) years before assuming the bench. As an attorney with the Legal Aid Society, Judge Villanueva represented a bilingual clientele on Cleveland's Near West Side. In 1982 Judge Villanueva received the Legal Aid Society's Claude E. Clarke Award for Outstanding Service As A Cleveland Legal Aid Society Lawyer.
Judge Villanueva served as a Commissioner with the Ohio Civil Rights Commission (OCRC) from 1985 to 1988. As a Commissioner, Judge Villanueva authored OCRC's policy extending handicap status protection to AIDS sufferers, proposed changes in the processing of sexual harassment claims to improve fairness and led efforts to reform OCRC's practices and policies.
Judge Villanueva has been active in the community's civic life and in 1987 received Cleveland's Mayor's Award for Volunteerism. Among his extensive past community activities are service as a member of Cleveland's Bicentennial Commission; the Office on School Monitoring and Community Relations, (the Citizens commission responsible for monitoring the U.S. District Court's school desegregation order); and the Cleveland Municipal District Nominating Panel which was responsible for recommending the first nominations for appointment to the restructured Cleveland Board of Education.
Other past activities have included service as a United Way Services Trustee; Trustee on the Greater Cleveland Round Table Board; member of the Cleveland Marshall School of Law Visiting Committee and member of the Cuyahoga Community College Hispanic Steering Council.
A 1985 graduate of Leadership Cleveland, Judge Villanueva is a founder of the Ohio Hispanic Bar Association, the Hispanic Community Forum and the Hispanic Roundtable. In 2014 Judge Villanueva was honored by the Ohio Hispanic Bar Association, receiving the organization's first Leadership and Community Service Award.
He is married to Margaret (Peggy) K. Villanueva. They have one adult child, Joshua.
Honorable José A. Villanueva will be inducted by José Feliciano

Top of Page


---
Top of Page
Back to Cleveland International Hall of Fame Main Page