Cleveland International Hall of Fame
2011 Class - Inductors
The people giving the induction speech for the 2011 Class of the Cleveland International Hall of Fame are an impressive and accomplished group. They were eager to induct their friends and colleagues. Learn more in their brief biographical highlights below.
The inductors of the 2011 Class consist of (by alphabetical order of inductee)
---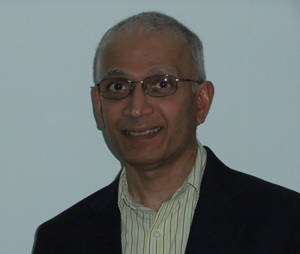 Raj Pillai
Raj Pillai is the chair of the India Cultural Garden (ICG) Committee, and has served in various capacities in the Indian community over the years, such as the editor of the community newspaper, The Lotus, president of the Federation of India Community Associations (FICA), webmaster for the FICA web site and so on.
It was during his presidency in 2000 that FICA took responsibility for making the India Garden a reality, and Vijaya Emani became the board member leading the effort. He and Vijaya worked closely together ever since, setting up the ICG in 2002, leading to the groundbreaking of the India Garden in 2005 and the installation of the Gandhi statue in 2006.
Raj is committed to installing a 24-ft tall granite gate that was designed by Vijaya's dad in the garden in memory of her dedication to the project and to the community at large.
Raj Pillai is inducting Vijaya Emani

Top of Page


---
Andres Gonzalez
Andres Gonzalez has worked in the non-profit sector for over 16 years and has been instrumental in creating culturally and linguistically competent programs for Hispanic/Latino serving agencies. From October 1994 to December 2004 he worked for Hispanic Urban Minority Alcoholism and Drug Abuse Outreach Program (UMADAOP), a chemical dependency prevention, intervention and treatment agency that provides culturally and linguistically competent services to the Hispanic/Latino community in Cuyahoga County. He held several management positions throughout the ten years including Program Director of the Prevention Programs, Associate Director and eventually transitioned into the Executive Director of Hispanic UMADAOP where he oversaw the functions of the agency's thirteen programs including its male and female treatment centers and the Hispanic Youth Center.
From January 2005 to February 2007, Mr. Gonzalez served as the Executive Director of El Barrio, a workforce development agency that serves the Hispanic/Latino community in the Near West Side of Cleveland. He oversaw the agency's functions that included development, implementation and evaluation of the programs. Mr. Gonzalez helped in the creation of four innovative workforce development tracks that propelled the organization from a small grass root level into an intermediary organization.
From February 2007 to present, Mr. Gonzalez has served as the Director for the Office of Diversity at the Cleveland Clinic. He is responsible for overseeing the cultural competence and diversity training for the 40,000 employees that make up the Cleveland Clinic Health System. He is also responsible for overseeing the Hispanic/Latino initiatives that include Hispanic/Latino talent acquisition, management and works closely with the Community Outreach Department to identify new creative ways of providing services and resources to the community.
Mr. Gonzalez holds a Bachelor's Degree in Biology from Cleveland State University and a Master's Degree in Education with a concentration on Community Agency Counseling from Cleveland State University. Mr. Gonzalez is also certified as a Prevention Specialist II (OCPS II) and Chemical Dependency Counselor I (CCDC I) in the State of Ohio.
Mr. Gonzalez's civic involvement includes serving on the Board of Directors of the following organizations: Hispanic Roundtable, Nueva Luz Urban Resource Center, Commission on Economic Inclusion's Nominating/Oversight Committee, Ohio Commission on Hispanic/Latino Affairs, Children's Defense Fund, Citizen's Academy, Bridgeway, Inc., Substance Abuse Initiative, Planned Parenthood of Northeast Ohio Advisory Council, Civic Innovation Lab and the Cuyahoga County Domestic Violence Shelter Advisory Board.
He is a graduate of Cleveland Public Schools, a 2004 German Marshall Fund Fellow, an alumni of: Esperanza, Cleveland Bridge Builder's Flagship Program and Leadership Cleveland.
Andres Gonzalez is inducting Luis Martinez

Top of Page


---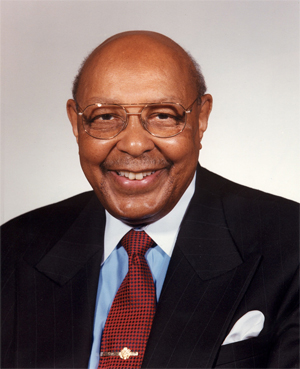 Congressman Louis Stokes
Former US Congressman Louis Stokes focuses his practice on legislative counseling in the domestic and international public and private sectors. He counsels clients on regulatory matters, specifically federal government and federal legislative issues, with an emphasis on legislative enactments and processes and effective legislative and administrative strategies.
Internationally, he advises non-US government representatives and multilateral funding organizations on federal policies and procedures.
Prior to joining the firm, Mr. Stokes served 15 consecutive terms in the US Congress, representing the Eleventh Congressional District of Ohio. He was the first African American elected to Congress from the state of Ohio.
Mr. Stokes served as a member of the House Appropriations Committee, chaired the House Appropriations Subcommittee on Veterans Affairs, Housing and Urban Development, and Independent Agencies, and served as the second-ranking Democrat of the Subcommittee on Labor, Health and Human Services, Education, and Related Agencies. He is the former chair of the House Select Committee on Assassinations, the House Intelligence Committee, and the House Ethics Committee and served as a member of the House Iran-Contra Panel.
In 2009 Mr. Stokes received the inaugural Pillar of Justice Award from the Federal Bar Association, Northern District of Ohio Chapter. In 2010 Congressman Stokes was honored by the American Bar Association Commission on Racial and Ethnic Diversity in the Profession with a 2010 Spirit of Excellence Award for his dedication to expanding opportunity in the legal profession to all minorities, and in 2011 he was inducted into the International Civil Rights Walk of Fame.
Congressman Louis Stokes is inducting Reverend Dr. Otis Moss, Jr.

Top of Page


---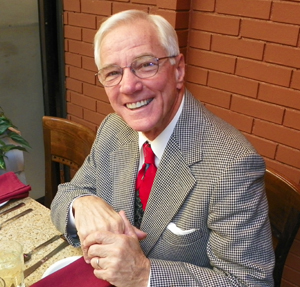 Justice Terrence O'Donnell
Justice Terrence O'Donnell joined the Supreme Court of Ohio in 2003, and began to lead statewide efforts to increase professionalism among lawyers and judges all across Ohio. His leadership culminated in the implementation of a Lawyer to Lawyer Mentoring Program that is recognized nationally as one of the finest in the entire United States. He regularly speaks on topics of ethics, professionalism, and appellate advocacy and continues to support, expand, and strengthen mentoring in Ohio and has participated in a national forum on professionalism and mentoring at the University of South Carolina.
Justice O'Donnell began his judicial career in 1980 on the Cuyahoga County Common Pleas Court—the busiest trial court in Ohio—and served there for 14 years until his election to the Eighth District Court of Appeals in 1994. He served there for eight years, and subsequently served as a visiting trial court judge in various counties throughout the state before joining the Supreme Court in 2003.
He began his legal career at the Supreme Court of Ohio as a law clerk to Justice J.J.P. Corrigan in 1971, and then clerked for Judges John V. Corrigan and John M. Manos on the Eighth District Court of Appeals. Before beginning judicial service, he practiced law with the firm of Marshman, Snyder & Corrigan in Cleveland for six years.
Throughout his legal career, Justice O'Donnell contributed to his profession by serving as the perennial Chairman of the Cleveland Bar Association Student Essay Contest and recognizing winning student authors on Law Day. A former schoolteacher, Justice O'Donnell is a founding member and past president of the Legal Eagles — a law fraternity for alumni of St. Edward High School in Lakewood — and a frequent lecturer at its year-end seminar. He also is a member of the Ohio State Bar Foundation Fellows Class of 2005, and a past member of the Board of Trustees of Magnificat High School. The Justice presently serves on the Board of the Lawyers Guild of the Diocese of Cleveland.
Justice O'Donnell has also served as Chairman of the Ohio Legal Rights Service Commission, which oversees the protection and advocacy of the developmentally disabled and mentally ill statewide. He is a past member of the board of trustees of Our Lady of the Wayside, a nonprofit organization dedicated to serving the needs of the mentally and physically challenged. His brother, John, is a group-home resident at Fairview House, which is owned and serviced by Our Lady of the Wayside.
Justice O'Donnell has been honored by every school and university he attended. St. Edward High School presented him with its Alumnus of the Year Award in 2005, Kent State University recognized him as an outstanding graduate of the College of Arts & Sciences, and Cleveland State University awarded him its Distinguished Alumni Award. In addition, the University of Akron School of Law conferred an honorary doctor of law degree when he presented the Commencement Address in 2005. He is also a 2006 recipient of the Jurisprudence Award from the American ORT Cleveland Chapter.
Justice O'Donnell currently resides in Rocky River with his wife, Mary Beth. The couple has four adult children — Terrence, Michael, Colleen, and Nora, and enjoy spending time with their four grandchildren, Terrence, Emmett, Kevin, and Charlie.
Justice Terrence O'Donnell is inducting Mayor Ralph J. Perk

Top of Page


---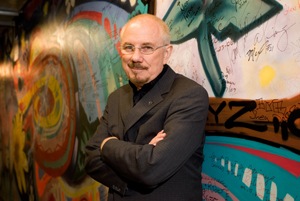 Terry Stewart
Terry Stewart has been the President and CEO of the Rock and Roll Hall of Fame and Museum for more than a decade. The Museum, a nonprofit organization, exists to educate visitors, music fans and scholars from around the world about the history and continuing significance of rock and roll music. Since opening in 1995, the Museum has welcomed more than eight million people with annual visitors coming from all 50 states in the U.S. and more than 100 countries.
Stewart was born and raised in Daphne, Alabama, just outside Mobile. He earned two undergraduate degrees, a Bachelor of Science in Engineering and a Bachelor of Arts in Education from Rutgers University in New Jersey in 1969. Then in 1972 and 1974, he went on to earn his MBA in Finance and JD in Law at Cornell University.
Stewart spent the next fifteen years building a traditional business background. He served as an officer of Connecticut Bank & Trust Company from 1974 to 1979. From 1979 to 1984, he served first as Vice President of Business Development and later as General Manager of Strategic Planning and Business Development for the Continental Group, Inc. From 1984 to 1989 he served as Vice President of Business Development for Combustion Engineering, Inc.
Stewart then switched gears and began pursuing a career in a less traditional industry. In 1989, he joined Marvel Entertainment Group, a leader in the fields of publishing, merchandising, advertising, trading cards, toys, software and children's television. Marvel is best known for its comic book characters including Spiderman, the X-Men, the Incredible Hulk, Blade, Silver Surfer and an additional 3,000 super heroes. In 1991, Marvel went public and Stewart was named CNBC Marketing Executive of the Year. During his nine years at Marvel, he served as President and Chief Operating Officer and later as Vice Chairman.
Long active in civic and philanthropic endeavors, Stewart is currently on the board of the Rhythm & Blues Foundation in Philadelphia, and he serves as an advisor for the annual Summer Stage Concert Series in Central Park in association with the City Parks Foundation in New York City. In addition, Terry serves on the Nominating Committee for the Alabama Music Hall of Fame and the Advisory Committee for the prospective new National Museum of Hip-Hop. He is also a member of the Abu Dhabi Investment House Entertainment Advisory Board in Abu Dhabi.
Locally, he serves on the Boards for the Cleveland Film Commission, Positively Cleveland: the Cleveland Convention & Visitors Bureau, and The Diversity Center of Northeast Ohio. Recently, he was named the 48th Annual Business Executive of the Year by the Sales & Marketing Executives Association of Cleveland. Stewart has also served on the Boards of the U.S. Committee for UNICEF in New York and the National Committee to Prevent Child Abuse, based in Chicago.
Terry is well known as an avid collector of pop culture memorabilia. His extensive collection includes a world-class record collection, concert and movie posters, rock and roll memorabilia, and jukeboxes.
Terry Stewart is inducting Tony Petkovsek

Top of Page


---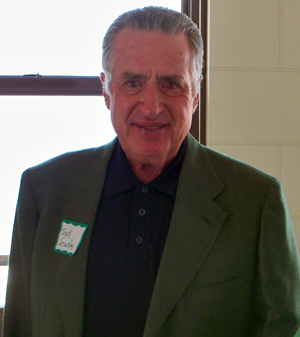 Tom Scanlon
Thomas J. Scanlon is one of the founding members of Collins & Scanlon LLP. His primary practice areas include business law, real estate law, condominium law, taxation, probate, estate planning, trials and appeals law.
He serves as a bar examiner for the State of Ohio, appointed by the Ohio Supreme Court and was appointed by the U.S. District Court, Northern District to the original Federal Court Panel Alternative Dispute Resolution. He is a member of the Cleveland, Ohio State and American Bar Associations, serving as a member of sections on real property and probate and taxation, real property, probate and trust law, respectively, and has been a presenter for continuing legal programs sponsored by the American and Cleveland Bar Associations. He is a member of the national panel on commercial and construction law of the American Arbitration Association.
He is a former Special Assistant to Ohio Attorney General, 1991 - 1995; member of the Dispute Resolution and Professional Ethics Committee, Cleveland Bar Association; member, U.S. District Court Mediation Panel; member, College, Ohio State Bar Association; Life Member, Judicial Conference, Eighth Judicial District; delegate, Judicial Conference, Sixth Judicial District; member, Merit Selection Panel, U.S. District Court, Northern District of Ohio; member and Trustee, National Association of Industrial and Office Properties, Northern Ohio Chapter; Trustee, former Chairman and former National Trustee, Leukemia & Lymphoma Society, Northern Ohio Chapter; Trustee and former Chairman, West Side Ecumenical Ministry; Trustee, Greater Cleveland Sports Commission; and Trustee, Irish-American Foundation.
He was admitted to the Ohio Bar, 1963; the U.S. District Court, the Northern District of Ohio, 1964; U.S. Tax Court, 1975; U.S. Court of Appeals, Sixth Circuit, 1976; U.S. Claims Court, 1978; and the U.S. Supreme Court, 1987.
He is a graduate of John Carroll University and the Cleveland-Marshall College of Law (J.D., cum laude, 1963) where he was on the board of editors of the Cleveland-Marshall Law Review. He has served on the Cleveland-Marshall Alumni Association's Board of Trustees and as president of the school's alumni association.
Tom Scanlon is inducting Gerry Quinn

Top of Page


---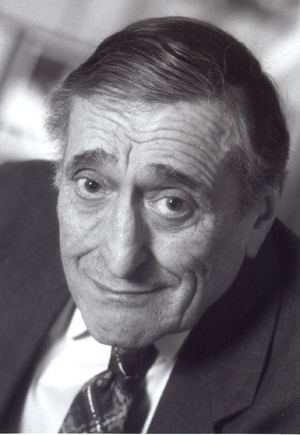 Samuel H. Miller



Samuel H. Miller is co-chairman of the board, and treasurer of Forest City Enterprises, Inc.

A key stakeholder since 1947, Miller has overseen various areas of Forest City. He is particularly credited with spearheading the Company's move into land development.

In addition to his commitment to Forest City, Miller is actively engaged in the Cleveland community and is a nationally recognized leader in the Jewish community. Miller has served on the board of trustees of the following organizations: WVIZ, Urban League, Jewish National Fund, Baldwin-Wallace College, Crime Stoppers, Police Memorial, Medical Mutual of Ohio, Cleveland State University, Notre Dame College, the Catholic Diocese of Cleveland Foundation and John Carroll University.

In addition, Miller is a Lifetime Honorary Trustee of the Jewish Community Federation of Cleveland and National Conference of Christians and Jews, and an Honorary Trustee of Case Western Reserve University. He also participates in the Greater Cleveland Roundtable and serves on the board of directors and executive committee of The Cleveland Clinic. In 2003, he was made a Distinguished Fellow of The Cleveland Clinic Foundation.

Miller is a graduate of Case Western Reserve University, and has an MBA from Harvard Business School. He also served the U.S. Navy from 1942 to 1946.

Sam Miller has received many dozens of honors and awards including the Ellis Island Medal of Honor Award.

Sam Miller is inducting Albert Ratner

Top of Page


---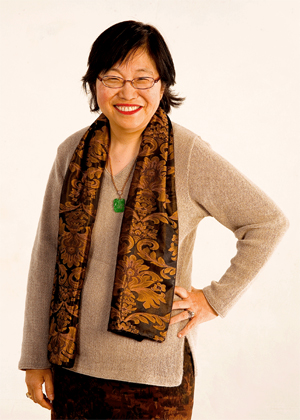 Margaret W. Wong
Margaret W. Wong is a member of the 2010 inaugural class of the Cleveland International Hall of Fame.
In more than 25 years of practice, Margaret Wong has built Margaret W. Wong & Associates Co., L.P.A. into a firm nationally and internationally renowned for its knowledge in immigration and nationality law. She is the current co-chair of the Immigration Law Committee for the National Asian Pacific American Bar Association, and chair of the Cleveland Bar Association's Immigration Law Section.
Ms. Wong has received the highest rating, AV, from Martindale-Hubbell, based on both legal ability and general-ethics standards. Her peers have named her a "Leading Lawyer," an exclusive list that has been published in Inside Business Magazine since 2001. She is listed as a 2004 "Super Lawyer" in Cincinnati Magazine, a distinction reserved for the top 5% of lawyers. She has also been listed as one of the "Best Lawyers in America."
Because of her personal experience as an immigrant, Margaret Wong combines qualities Americans admire: an immigrant's work ethic, an entrepreneur's drive, a keen sense of resourcefulness, and the utmost compassion for those in need. In 1950, Margaret Wong was born in the former British Colony of Hong Kong. Months earlier, her Chinese parents fled the political repression and civil war caused by the Communist takeover of China.
Based on her own experience of obtaining a green card and U.S. citizenship under U.S. immigration law, Margaret Wong recognized that companies and individuals need sound guidance in this highly regulated, seemingly arcane, and sometimes frustrating regulatory area. She founded Margaret W. Wong & Associates with one desk and no secretary. Her practice now includes six attorneys and 35 other staff members.
Over the last two decades Margaret Wong has helped employers obtain work permits for their executives and has assisted thousands of people in coming to the United States to become permanent residents, advance their educations, work, and pursue opportunities. Her clients come from every country around the world, from every walk of life, and range from governmental and corporate to ordinary people. The law firm's talented team handles every kind of immigration problem; its staff is multilingual, with proficiency in languages including Mandarin, Cantonese, Hindi, Tagalog, Russian, Spanish, French, German and Japanese. Executives and large law firms seek her help when they have tough immigration problems. She is known for speed, quality, honesty and persistence.
She has won numerous awards, including two for philanthropy - the Margaret Ireland Award from the Cleveland Women's City Club and the 1997 Creative Philanthropy Award from the Women's Community Foundation. Crain's Cleveland Business has named her to their "Women of Influence" list and Cleveland Magazine has included her with its "Most Interesting People." Margaret Wong also received the highly coveted Ellis Island Medal of Honor in May 1998 for her outstanding achievements and contributions to the multicultural fabric of the United States. She was inducted into the Ohio Women's Hall of Fame in 2000. Other honors and awards include an Outstanding Alumni Award from State University of New York at Buffalo, the Trailblazer Award from NAPABA, Kent State University's Social Responsibility Award, and the Leadership Award from the United Black Fund.
Margaret Wong is a civic leader who educates and inspires others. While she was serving as the first Asian-American president of the Cleveland Chapter of the Federal Bar Association, the Cleveland chapter won the coveted Chapter Activity Award. The Ohio Supreme Court appointed her a charter member of the Continuing Legal Education Commission for attorneys, where she is currently serving as a member of its Racial Task Force. She has presented numerous seminars on immigration and naturalization law for bar associations and the public.
Committed to giving something back to the community and to mentoring young professionals, Ms. Wong has volunteered her time and expertise on boards of diverse organizations, including Notre Dame College, Cuyahoga Community College Foundation, Northeast Ohio Commission on Higher Education, Cleveland Bar Foundation, Ohio State Bar Foundation, American Immigration Lawyers Association, Asian Bar Association, Town Hall, University Hospitals Health System, St. Vincent Hospital Health Care System, United Way Services, and the Cleveland State University and Case Western Reserve University Law School Advisory Boards. Ms. Wong is also a life member of both the Eighth Judicial District Court and the Federal Sixth Circuit Court. Margaret is also an Urban League Board Member and VP.
Ms. Wong has offices in Cleveland, Ohio; Columbus, Ohio and Detroit, Michigan. She is admitted for practice in Ohio, New York and the District of Columbia; and is approved for admission in Michigan.
Margaret Wong is inducting Gia Hoa Ryan

Top of Page


---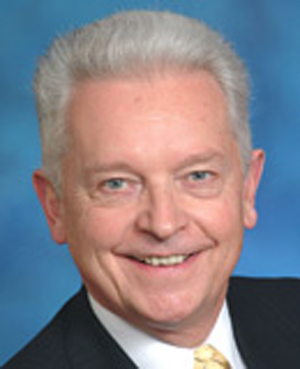 Ken Kovach
Ken Kovach has served as Executive Director of the International Community Council (of Northeast Ohio) since March 2006. He has made 19 trips to Russia since the mid-1990s.
As Principle of The Kenneth J. Kovach Company since 1976, Ken has done extensive executive and management coaching with a wide range of business, government, and not-for-profit clients; extensive international contract work in Russia and other nations of the former Soviet Union - including Poland and Ukraine.
From July 1973 through December 1975, Ken appeared weekly on WZAK-FM as host and moderator for "The Ethnic Voice of Cleveland" - a public affairs program of the radio station. From June through October 1977, Ken worked on the filming of scenes in the Tremont area for the film, "The Deer Hunter"; appeared in the scenes of the Sacrament of Matrimony in St. Theodosius Cathedral, and directed the Russian folk dancing scenes in the former Lemko Hall.
Ken is the Founding President and Incorporator of the International Community Council of Northeast Ohio. He has earned numerous awards including international focused awards such as "International Service Award" for 2008 from the American Nationalities Movement – in recognition of outstanding work with and service to the international communities of northeast Ohio; presented on July 18, 2008.
"International Service Award" for 2006-2007 from the Rotary Club of Cleveland – in recognition of dedication and commitment to international service in the furtherance of world understanding and peace; presented on February 22, 2007.
"The Order of St. Innocent", The Orthodox Church in America, Cleveland, Ohio, 2001 - for 30 years of dedicated service as Choirmaster and Cantor of St. Theodosius Cathedral.
"Medal of Honor for Voluntary Service", Administration of the City of Volzhsky, Volzhsky, Russia, 1998 - Awarded for 10 years of dedicated service to the people of Volzhsky through the Sister Cities International Program. Cleveland and Volgograd, Russia are Sister Cities as are Cleveland Heights and Shaker Heights are Sister Cities with Volzhsky, Russia.
Ken is President of the Greater Cleveland-Volgograd Oblast Alliance – the "official" Sister Cities organization. "Honorary Member", Don Cossacks, Volgograd, Russia, 1996 - Awarded for support of entrepreneurial development for Cossacks of the Volga River and Don River Region."Order of the Crest of the City of Volzhsky", Administration of the City of Volzhsky, Volzhsky, Russia, 1994 - Awarded for leadership to the Sister Cities Exchange Program of Cleveland Heights and Shaker Heights, Ohio and Volzhsky, Russia.
"Ohio Volunteer of the Year", Governor of the State of Ohio, Columbus, Ohio, 1986 - Awarded for knowledge, skills, and service to the voluntary sector, and many more. He is also a singer with the Greater Cleveland Russian Chorus.
Ken Kovach is inducting Lucretia Stoica


---
Top of Page
Back to the Cleveland International Hall of Fame
---