On Friday, November 17, 2023 several events were held in Cleveland to discuss the Holodomor 90 Years later and the current War in Ukraine. Her Excellency Oksana Markarova came to Cleveland to discuss the Holodomor, the Soviet Union's deliberate genocide through starvation of the people of Ukraine in 1932 and 1933 as well as the current Russian campaign of war and ethnic cleansing.
Appointed by Ukrainian President Volodymyr Zelenskyy, Her Excellency Oksana Markarova began her tenure as Ambassador to the U.S. on April 20, 2021. Less than a year later, Russia invaded Ukraine, escalating the ongoing conflict between the two countries and highlighting the importance of the relationship between the U.S. and Ukraine. Ambassador Markarova serves an important role in educating the public about the war and the humanitarian crisis it has caused.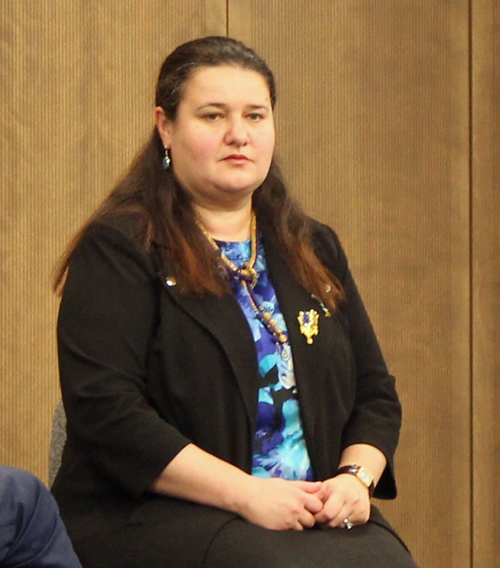 Ukraine Ambassador to the US Oksana Markarova



She was joined by former United States Republican Senator from Ohio, Rob Portman, who as the co-chair of the Senate Ukraine Caucus worked across the aisle to build support for the emerging democracy in Eastern Europe.

They began with a packed house at the City Club where Congresswoman Marcy Kaptur introduced them.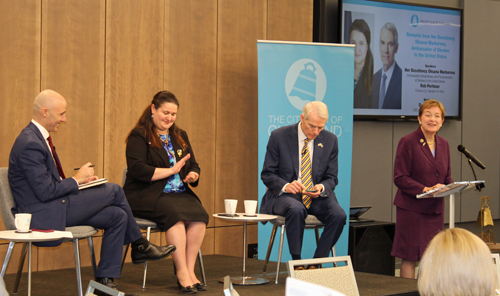 Marcy Kaptur introduces Ambassador Markarova and Senator Portman



Both the Ambassador and Senator Portman spoke about the need for support - not just for Ukraine but for freedom in the world. After their presentation led by the City Club's Dan Moulthrop, they took questions from the audience. The room was full of Ukrainian organizations, politicians, ethnic group leaders and other interested parties.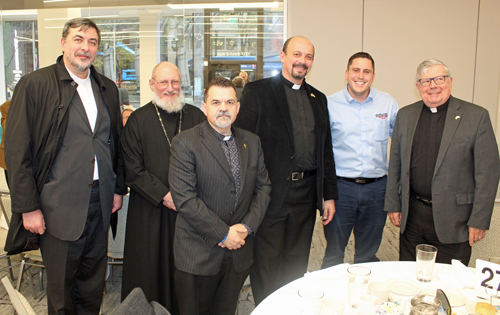 Ukrainian clergy at the City Club to hear the Ambassador and Senator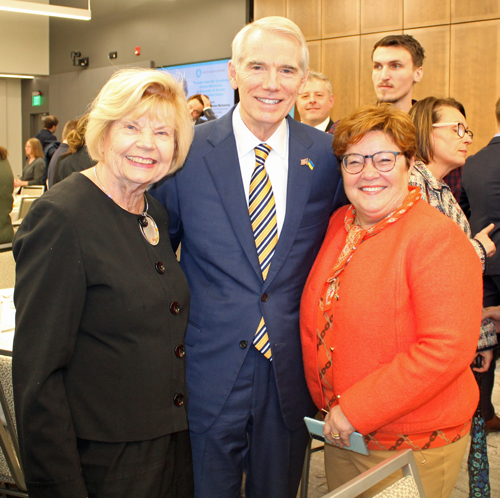 Honorary Lithuanian Consul Ingrida Bublys, Senator Rob Portman
and Slovenian General Consul Alenka Jerak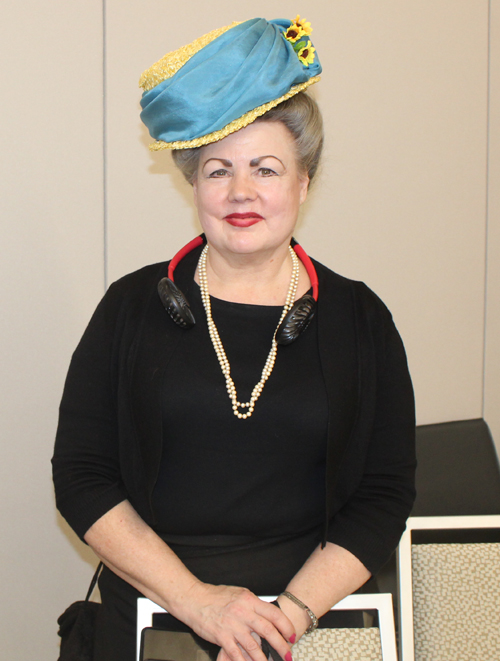 Many in the audience wore the colors of Ukraine



After the City Club, they were joined at a Cleveland State University forum with CSU professors Mark Cole and Todd Nelson and Olga Bertelsen from Tiffin University.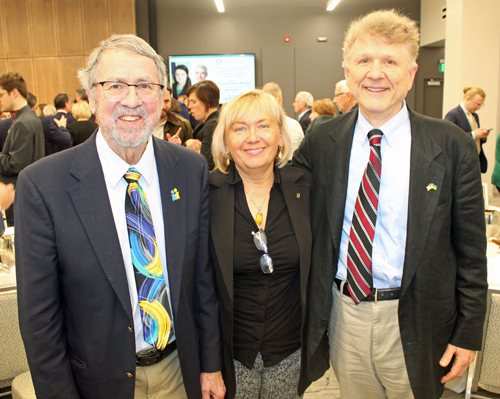 Andy Fedysnky, Dr. Olga Bertelsen and Dr. George Jaskiw



In the evening there was a Prayer Vigil and Community Gathering at St. Vladimir Ukrainian Orthodox Cathedral in Parma.

***
Want to learn about ethnic and cultural events in Cleveland such as this? Sign up for the free eNews and every Tuesday evening you will receive a free e-mail listing the next week's events. It's easy and free.

Select 'WEEKLY' when you fill out the form for the free weekly eNews.
***
---
Back to Top
Back to Cleveland Ukrainians