US Senator Rob Portman (R-OH) is without a doubt the most knowledgeable and active US politician regarding Ukraine, Russia, the Baltics and the rest of Eastern Europe. He is a member of the Senate Foreign Relations Committee and Co-chair of the Senate Ukraine Caucus. He has made several trips to the region, well before and since the Putin invasion. His weekly reports on the Senate floor has helped keep the dire situation in the news. He recently returned from a Congressional Delegation trip to Europe where he visited England, Germany, Romania, Moldova and Ukraine.
The Senator held a call on Friday June 3 with various Nationalities communities and discussed his recent trip and his continued efforts to provide assistance to Ukraine to aid their fight to defeat Russian aggression.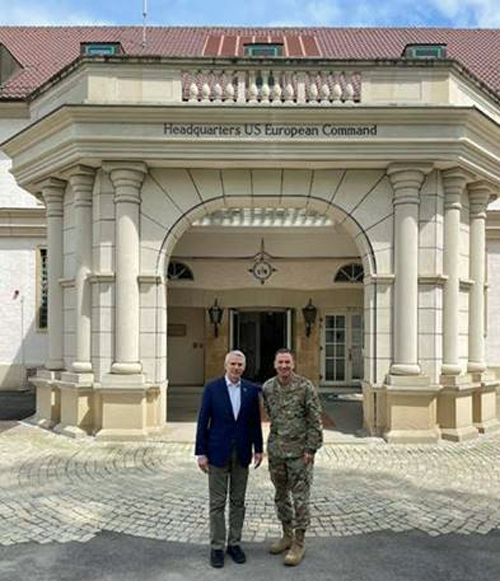 Senator Rob Portman at US European Command



When he was in Stuttgart, Germany last week he issued the following statement urging the Biden administration to immediately provide Ukraine with the Multiple Launch Rocket System, or MLRS.

"I urge the administration to immediately provide Ukraine with the multiple launch rocket systems (MLRS) that Ukraine has requested. This has been one of President Zelenskyy's top requests from the West for some time and we must provide it urgently. After my briefings at EUCOM today, it is clear that, although the Ukrainians are fighting bravely in the east, they are outgunned by the Russians. These MLRS systems can help balance the field in Ukraine's favor."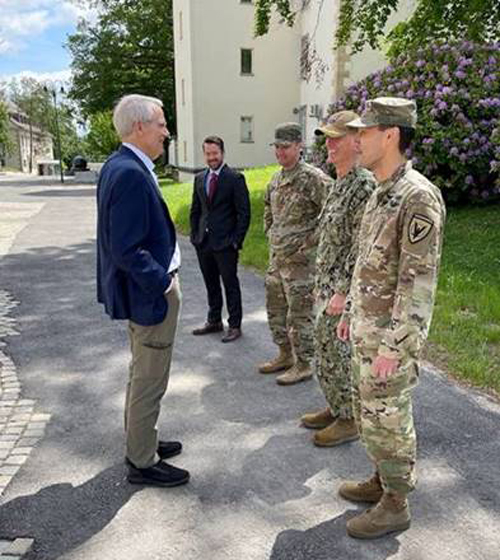 Senator Rob Portman with US troops


"As I said in my speech on the Senate floor this week, this administration must not deter itself from providing assistance to Ukraine for fear of 'provoking' Russia. Russia's illegal and continuing invasion of Ukraine is the provocation, not our provision of lethal military assistance. We are entirely justified to respond by helping Ukraine defeat Russia's onslaught. The U.S. and our allies must give Ukraine the tools it needs to win this war." Senator Portman also said, "U.S. military leadership in Europe is doing a good job keeping our allies together and focused. I was honored to meet with them today as well as to thank the troops stationed there, some of whom are from Ohio," said Portman. "Our military assets in Germany are at the tip of the spear when it comes to supporting our allies in Eastern Europe during this brutal invasion of Ukraine by Vladimir Putin. There isn't a country in eastern Europe that hasn't been affected by this war so the U.S. presence is very important to our efforts in supporting Ukraine as it fights to remain free."

The nationality leaders on the call all praised the Senator for his staunch and ongoing efforts. Marta Kelleher, president of the United Ukrainian Organizations of Ohio, said she was "hoping there will not be indifference from the world. This is not a sprint. Victory will come through America."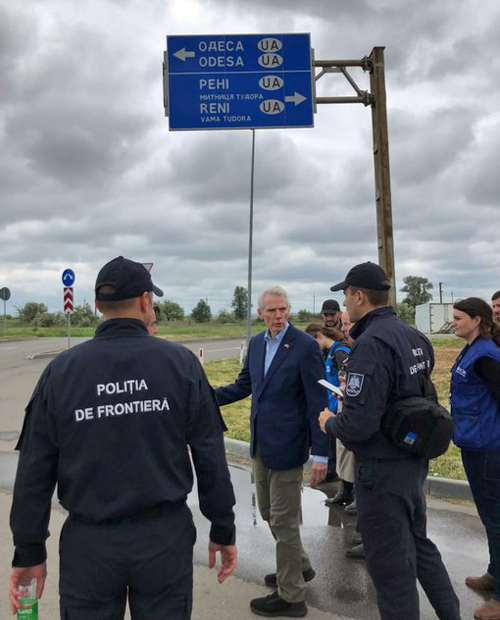 Senator Rob Portman at the Ukraine border


She asked the Senator where efforts should be focused because "It's not on the front page anymore."
The Senator agreed that Russia has more resources and is able to keep this up for a long time. His weekly speeches from the Senate floor and frequent updates to the media are efforts to keep it in the news. He stressed that the average American should realize that a Putin victory would be a security nightmare for the US. When people ask about sending money to Ukraine instead of spending it in America he says that a Putin victory can totally disrupt the world order.
A call came in from Andrew Futey, Honorary Consul of Ukraine for Ohio and Kentucky and appointed by the Foreign Minister of Ukraine. Andy called in from Kiev Ukraine. He told of the Russian missile strikes taking place forcing them to seek cover. He said there is a long way to go with no end in sight.
There will be a fundraiser for Ukraine in Cleveland at Severance Hall on June 25 and Senator Portman will be there. More details to come.
***


Stay informed about the local Ukrainian community by signing up for the free Ukrainian eNews mailings. You can select other specific groups as well. It's easy and free.
Fill out the form for the free Ukrainian eNews.
***
---
Back to Top
Back to Cleveland Ukrainians
---