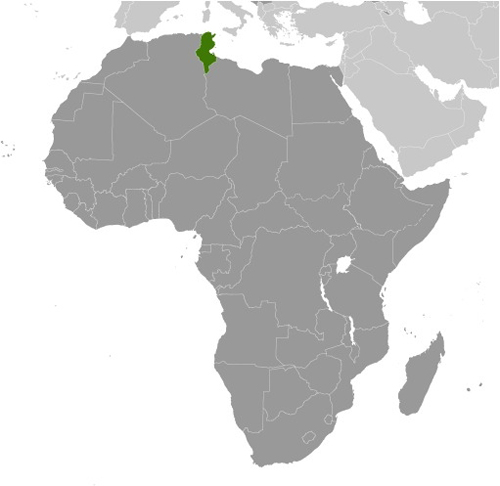 Tunisia has been the nexus of many different colonizations including those of the Phoenicians (as early as the 12 century B.C.), the Carthaginians, Romans, Vandals, Byzantines, various Arab and Berber kingdoms, and the Ottomans (16th to late 19th centuries). Rivalry between French and Italian interests in Tunisia culminated in a French invasion in 1881 and the creation of a protectorate.

Agitation for independence in the decades following World War I was finally successful in convincing the French to recognize Tunisia as an independent state in 1956.

The country's first president, Habib BOURGUIBA, established a strict one-party state. He dominated the country for 31 years, repressing Islamic fundamentalism and establishing rights for women unmatched by any other Arab nation. In November 1987, BOURGUIBA was removed from office and replaced by Zine el Abidine BEN ALI in a bloodless coup.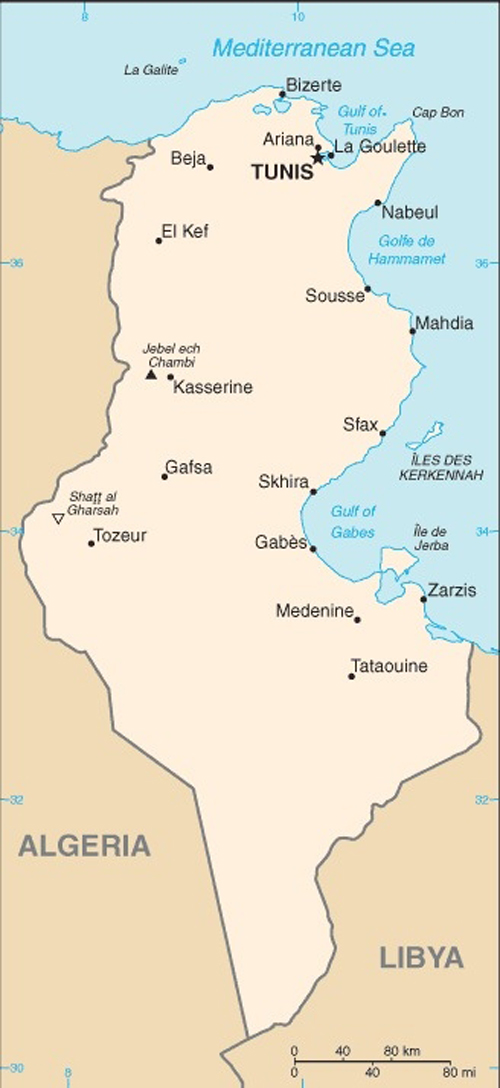 ---

Tell us about the music, food, holidays, traditions, costumes, language and other qualities that makes people from Tunisia so special.

Submit your Cleveland Tunisia cultural items.


---


"Carthage is situated at the inmost point of a gulf into which it protrudes on a strip of land, almost entirely surrounded on one side by the sea and on the other by a lake," observed the Greek historian Polybius in the second century BC. He pointed out some of the features that made Carthage attractive for human occupation for centuries. Today, Carthage is a suburb of Tunis, the capital city of northern Africa's Tunisia. Although cityscape covers most of the ancient port city, the area's attractions to ancient mariners remain apparent.

In the east, Carthage narrows to a point that stretches into the Gulf of Tunis. From that point, skinny strips of land extend toward the northwest and southwest, both strips enclosing water bodies. North of Carthage is Sebkhet Arina, a shallow evaporative lake. Rocky outcrops connected by sand separate this shallow lake from the Gulf of Tunis. South of Carthage is Lake Tunis, a water body actively modified and maintained by humans over thousands of years.

Skilled merchants and mariners, the ancient Phoenicians founded Carthage probably sometime between 817 and 748 BC. Romans destroyed the city in the Punic Wars around 146 BC, but eventually rebuilt in the same area.This image courtesy of NASA.
---