Here is a video of some of the highlights of the 2022 Cleveland Kurentovanje Parade beginning with the units lining up and getting ready to march on St. Clair Ave. to the Slovenian National Home. You will see the St. Martin de Porres HS drummers and cheerleaders as well as the scary Krampus characters, various Slovenian schools, the King and Queen of Kurentovanje, Councilman Mike Polensek and, of course, lots of Kurents! .



Enjoy these photos from the Parade.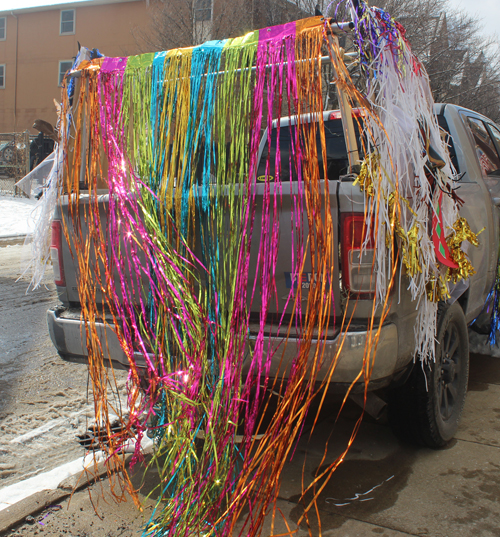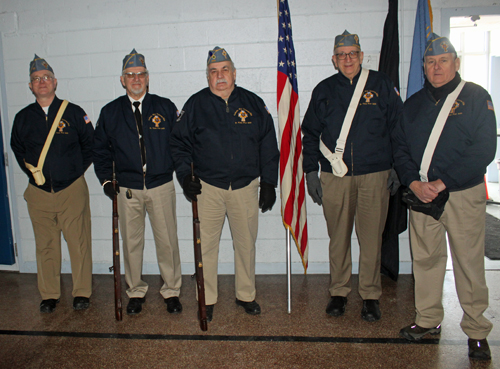 Color Guard getting ready to march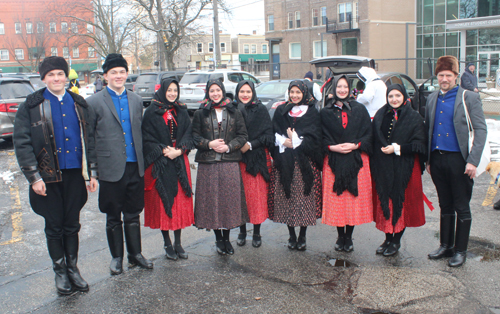 Dancers getting ready to march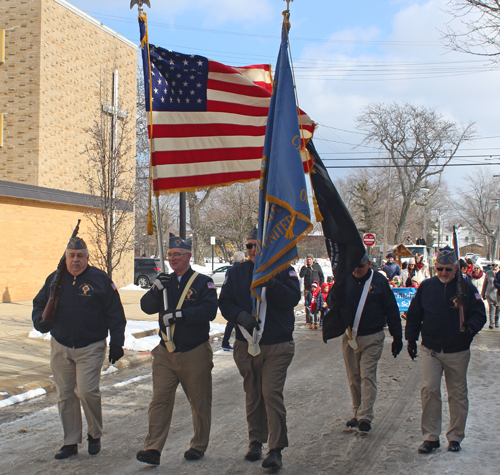 Consul General Alenka Jerak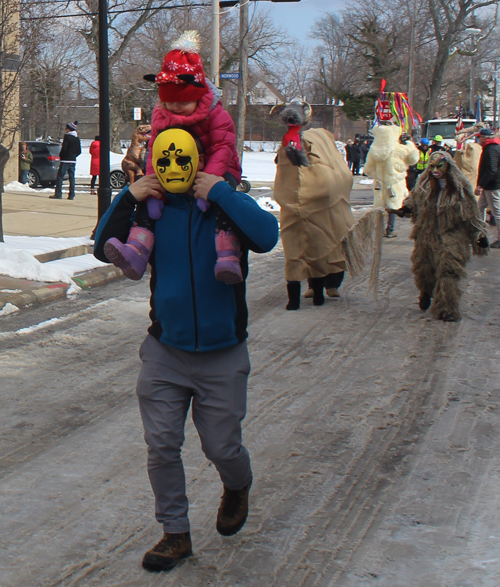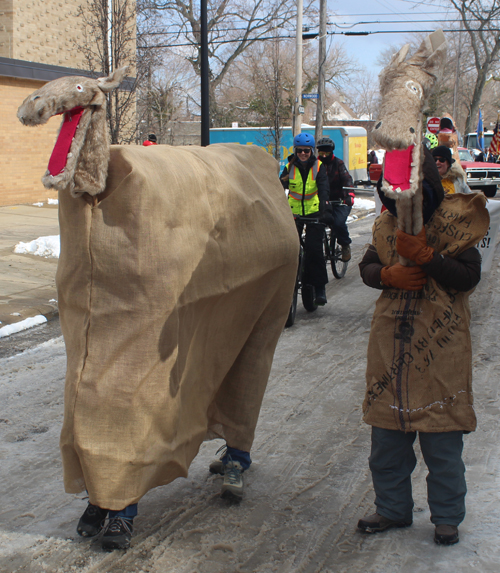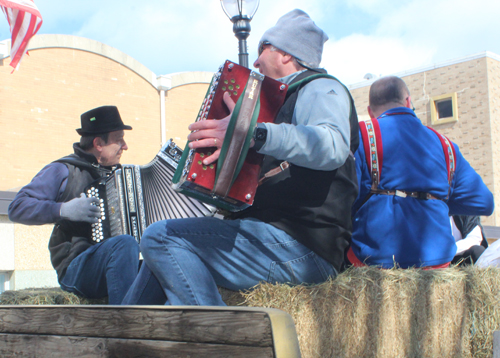 Kurentovanje Prince and Princess
Michael Tromba and Zoe Gregory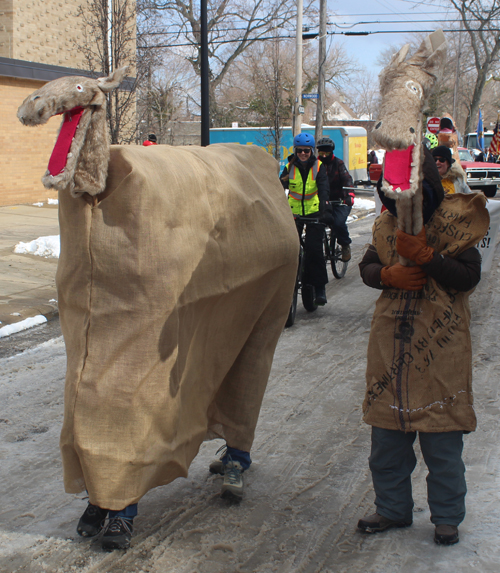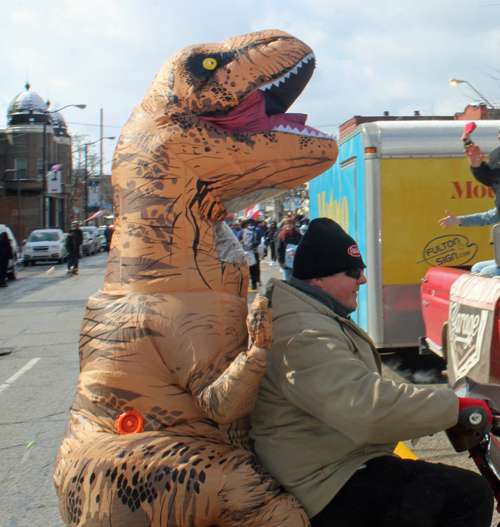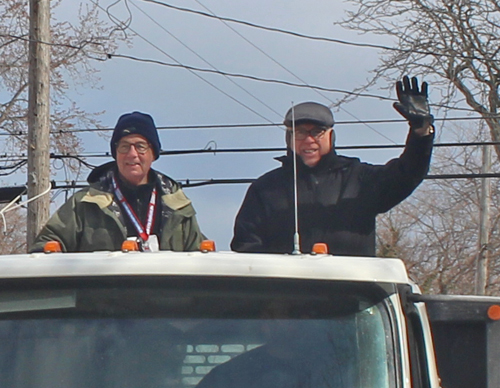 Ken Marvar and Councilman Mike Polensek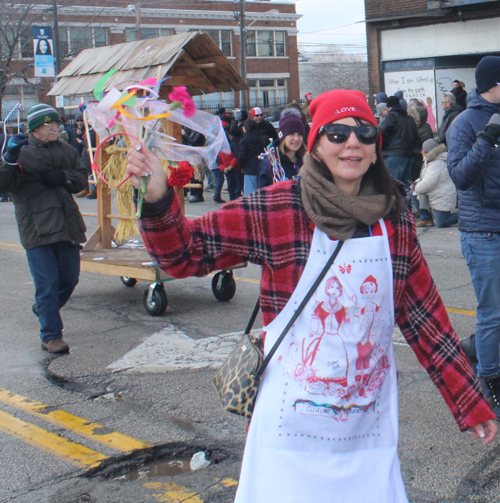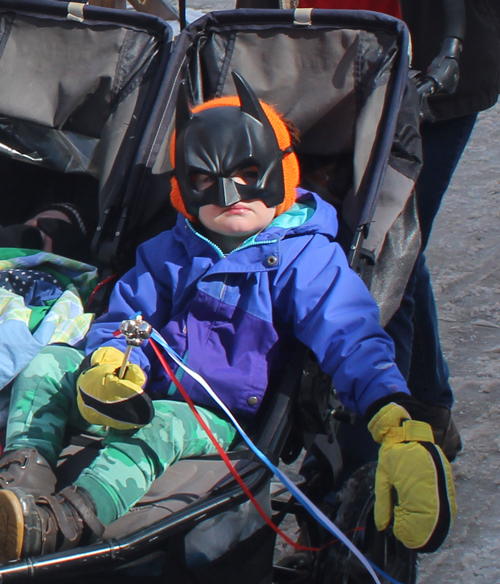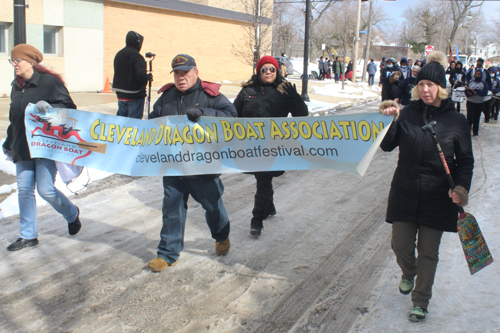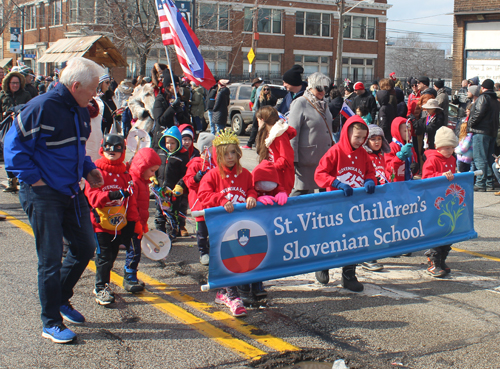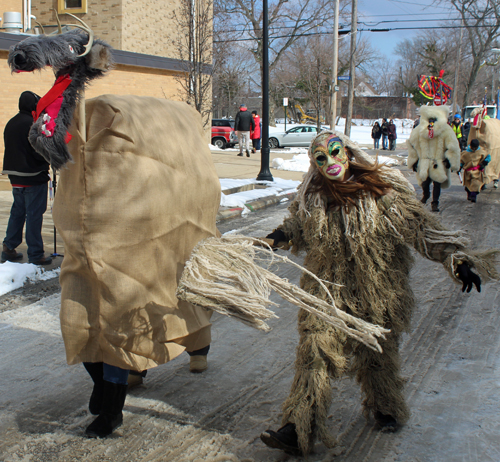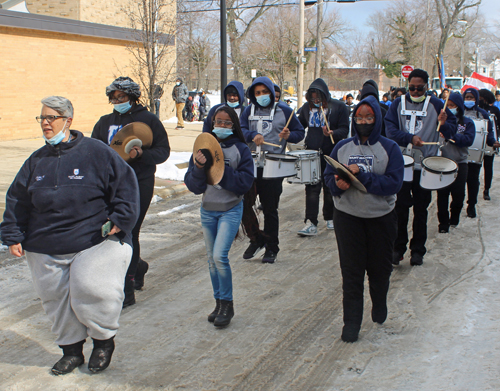 St Martin de Porres HS drums and cheerleaders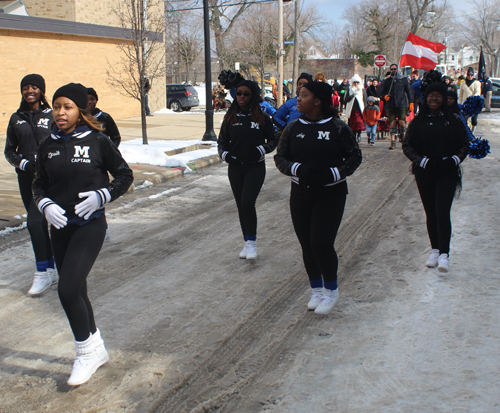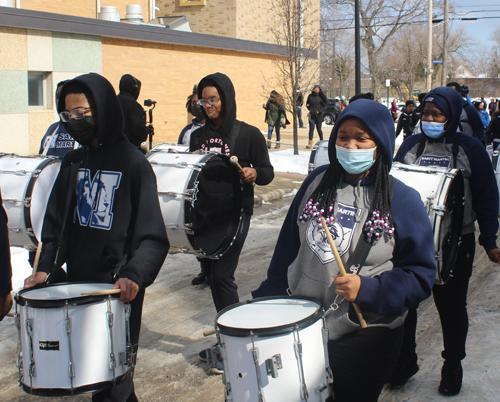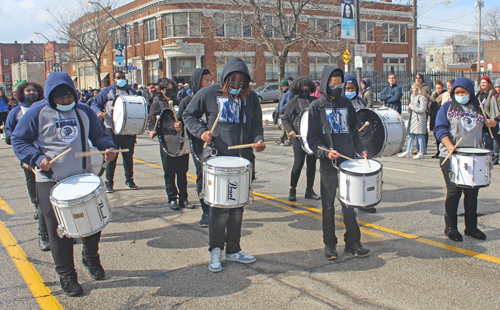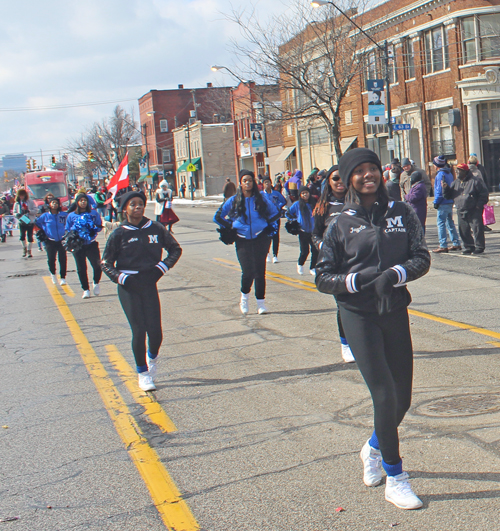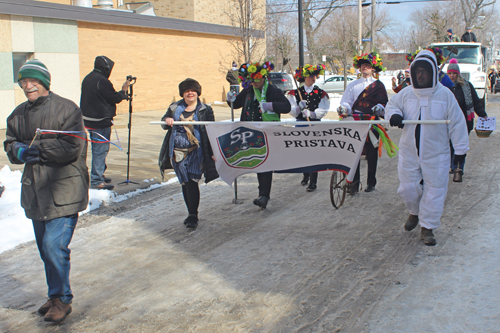 Slovenska Pristava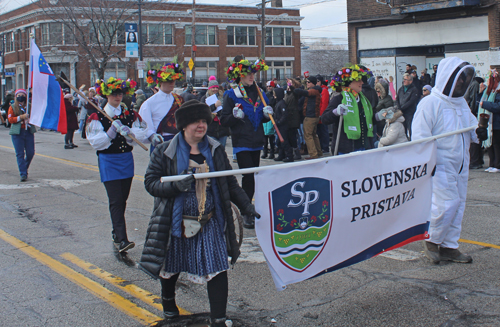 ***

Want to learn about ethnic and cultural events in Cleveland such as the Kurentovanje Parade and Festival? Sign up for the free eNews and every Tuesday evening you will receive a free e-mail listing the next week's events. It's easy and free.

Select 'WEEKLY' when you fill out the form for the free weekly eNews.
***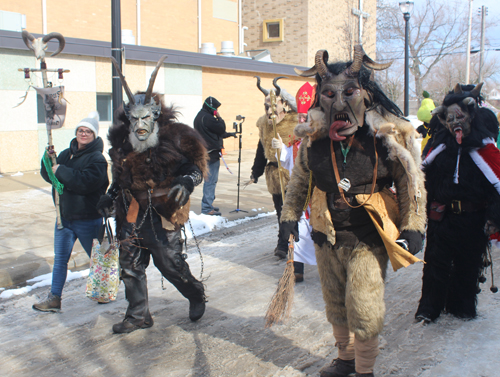 Cleveland Krampus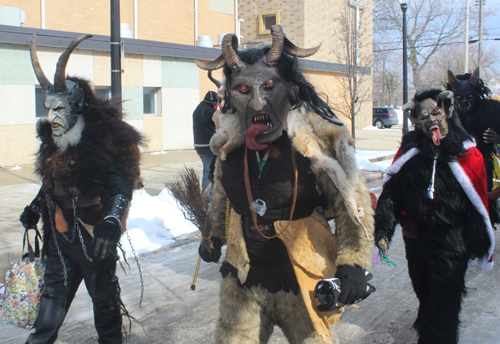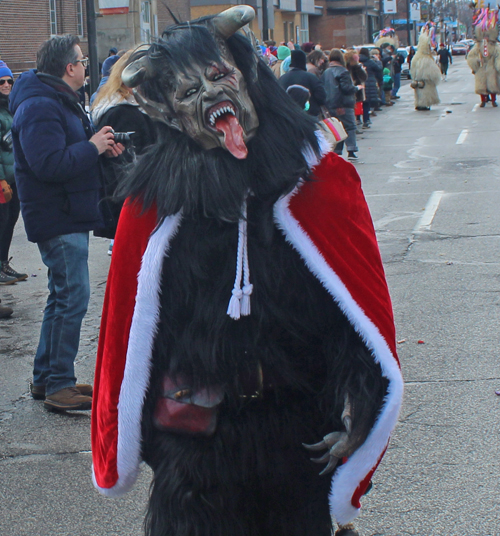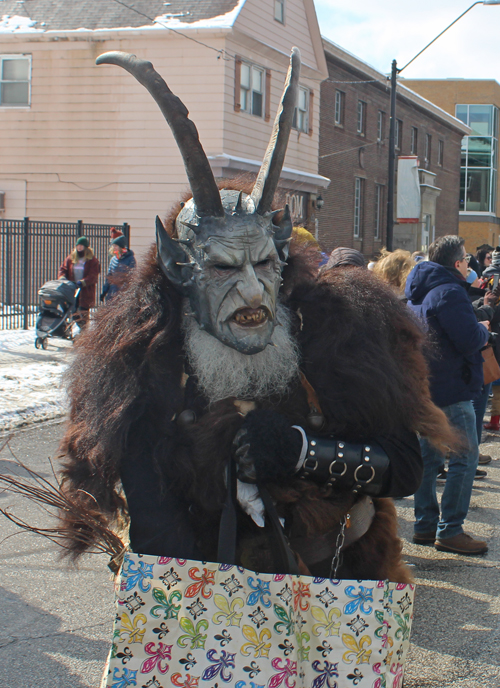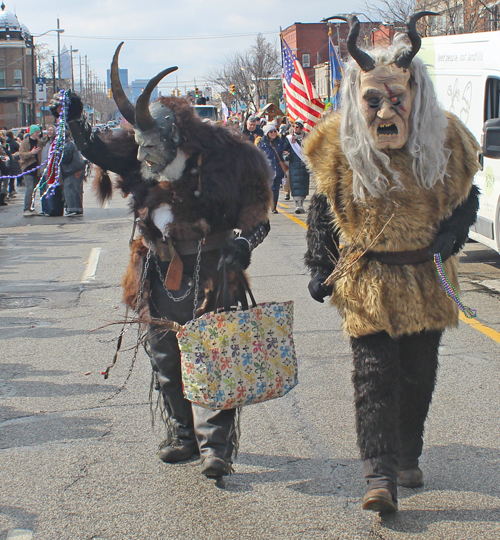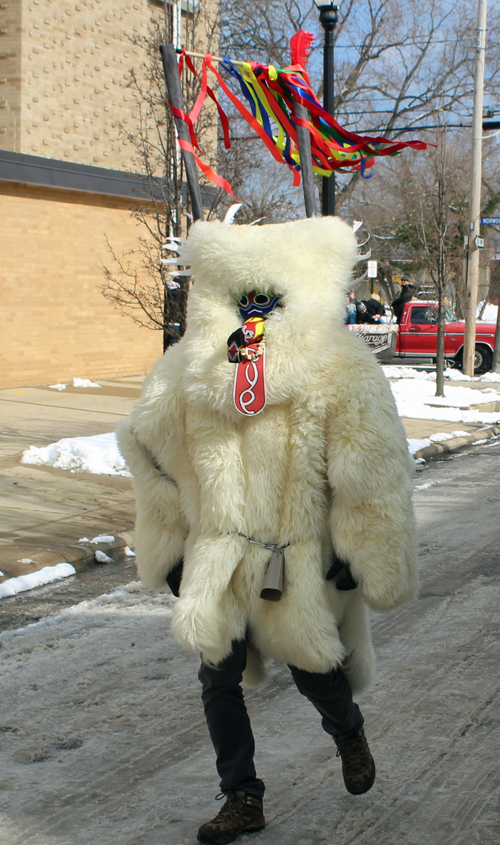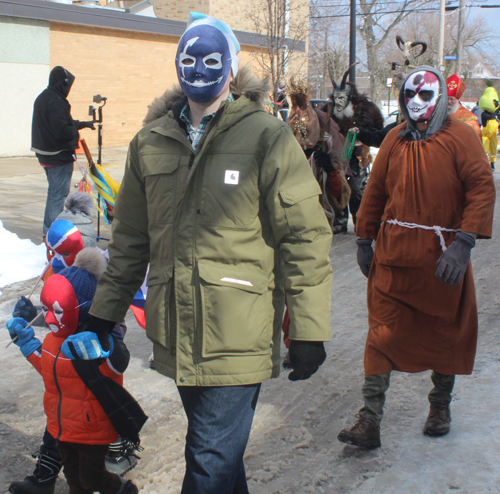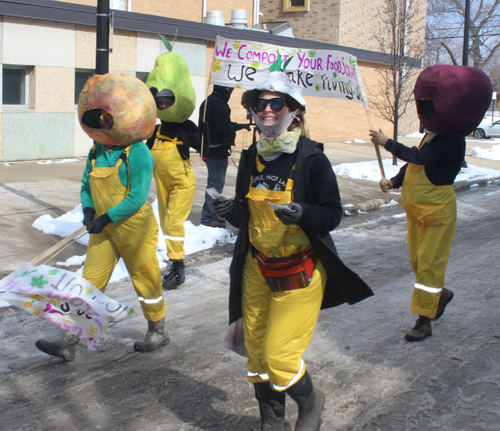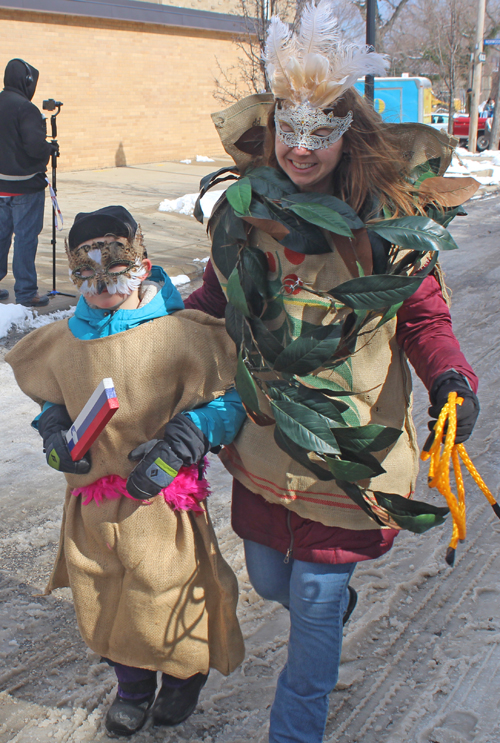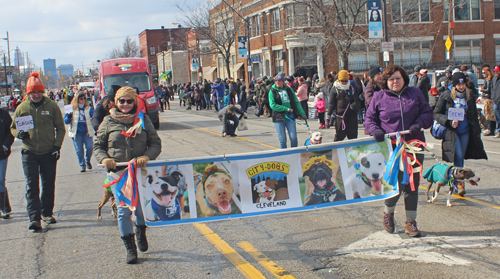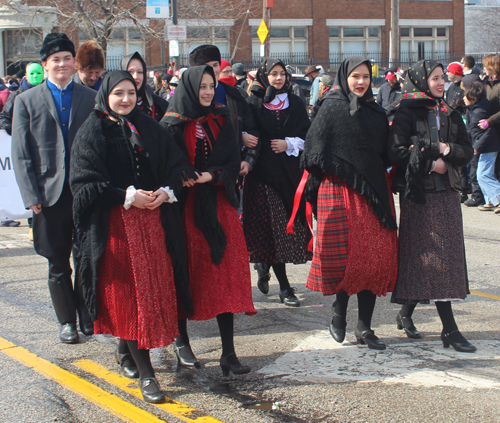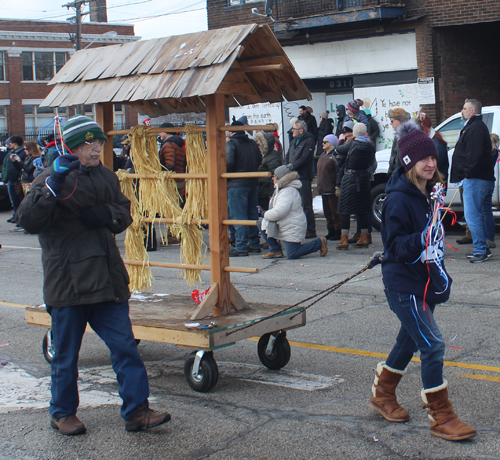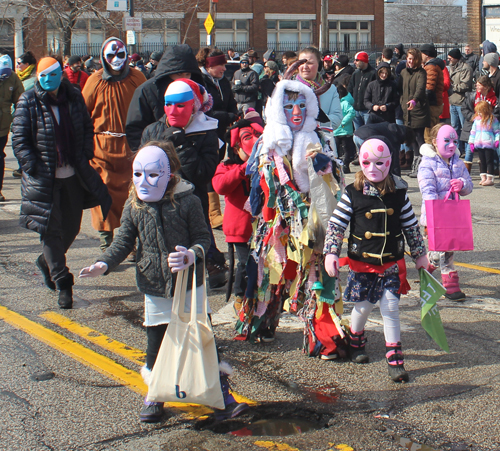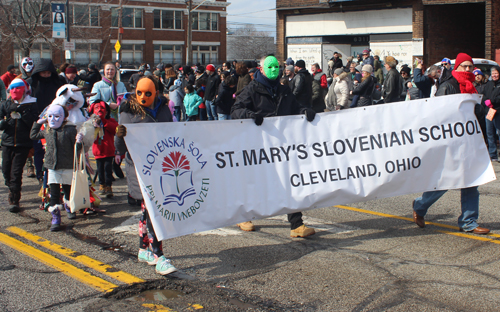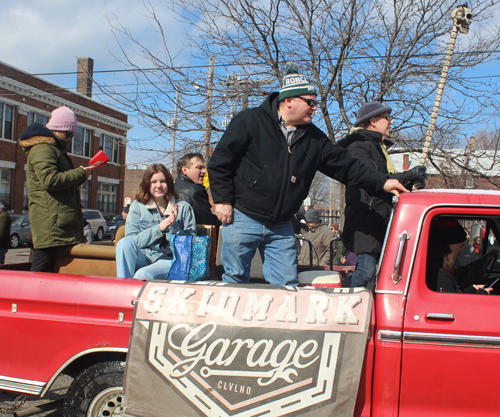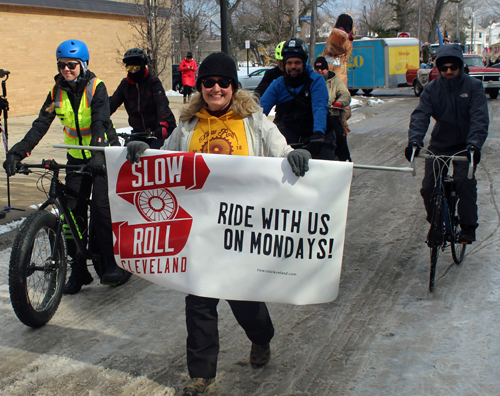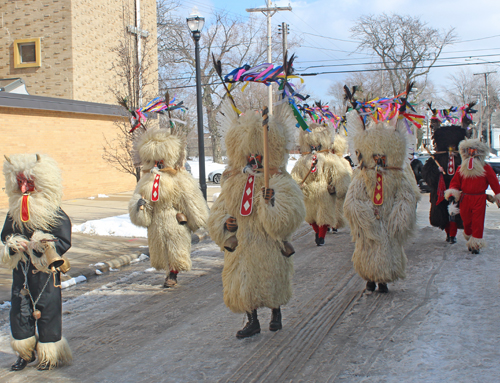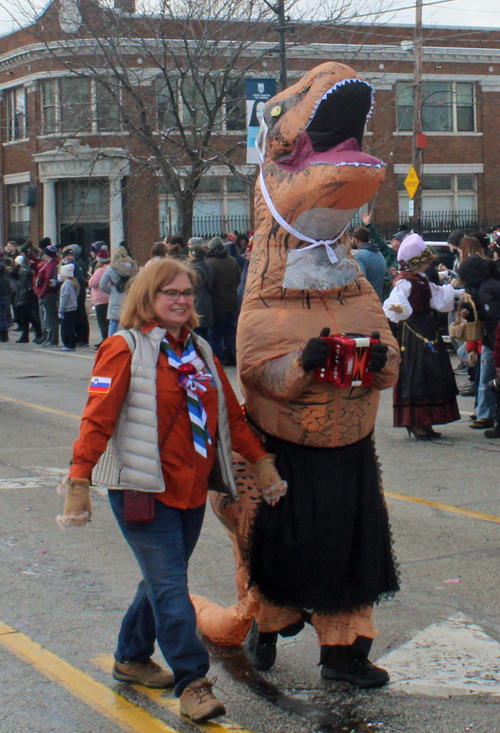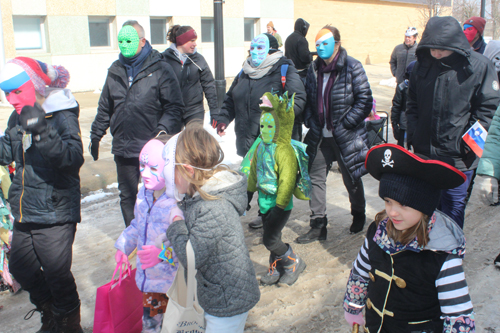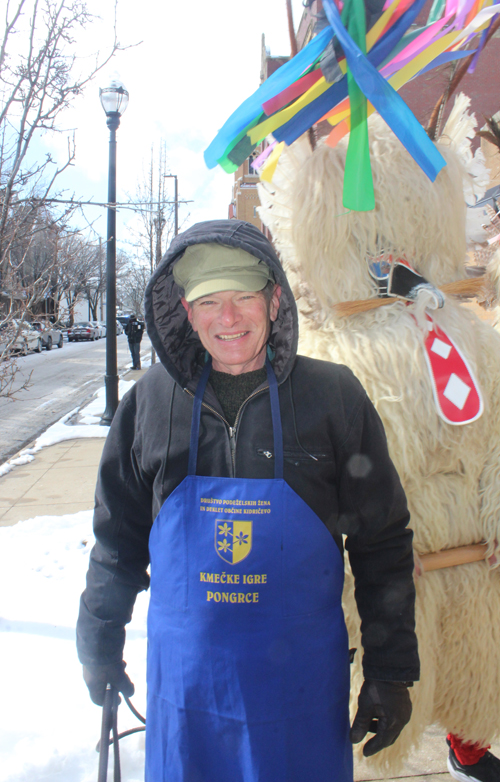 Photo bombed by a Kurent!
---
After the 2022 Kurentovanje Parade in Cleveland Ohio this impromptu dance took place in the street in front of the Slovenian National Home.






---
Back to 2022 Kurentovanje Festival Main Page
---
---
Top of Page
Back to 2022 Kurentovanje Festival in Cleveland.
Back to Cleveland Slovenians