Slovak American George Terbrak has been collecting and preserving Slovak Folk Dress, called Kroje, from various regions of Slovakia. He displayed them at the 100 Year Anniversary Commemoration of the historic Cleveland Agreement of 1915 which was held in the Bohemian Hall.
In this video, Denise Ivan-Antus and George Terbrak explained the Slovak and Czech folk dress called Kroje that was on display.
---
Enjoy these photos of the Kroje, Slovak Folk costumes.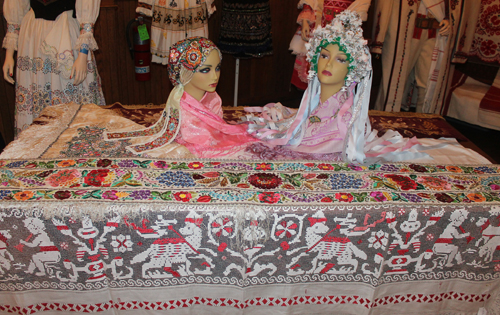 ---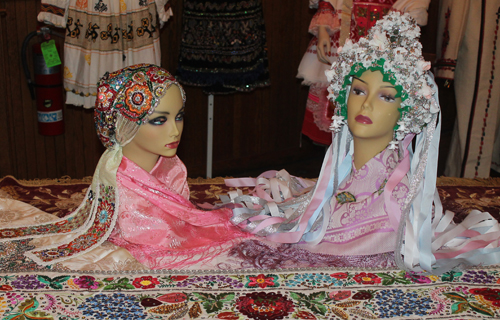 ---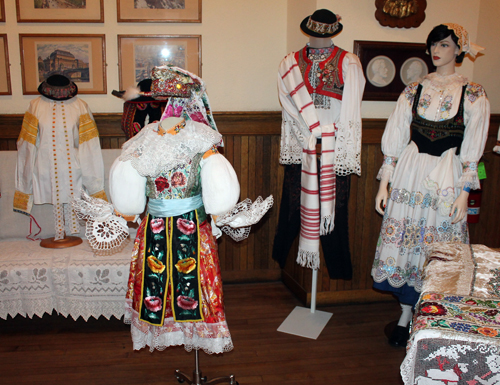 ---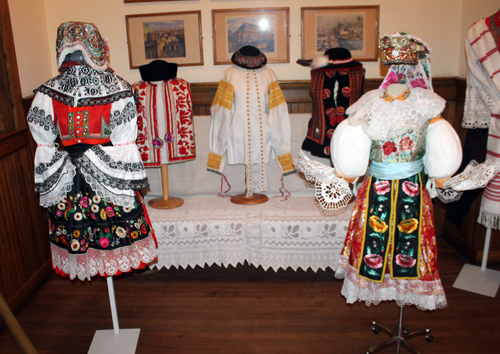 ---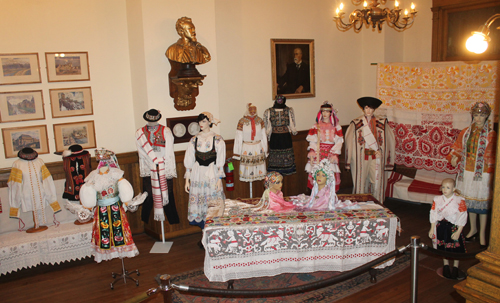 ---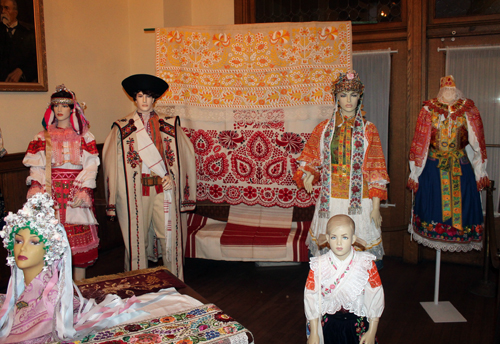 ---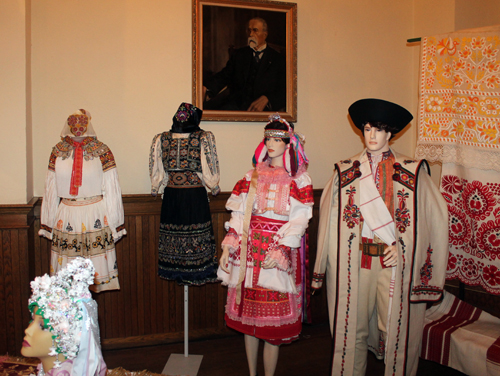 ---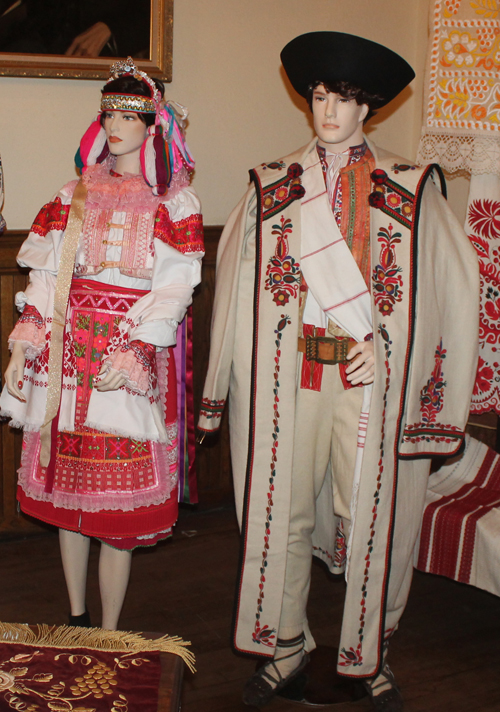 ---
***

Stay informed about the local Slovak (and Czech and...) community by signing up for the free Cleveland Slovak eNews mailings. You can select other groups as well. It's easy and free.

Fill out the form for the free Slovak eNews.


***
---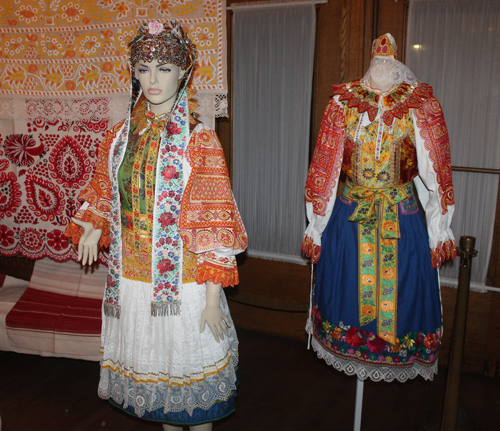 ---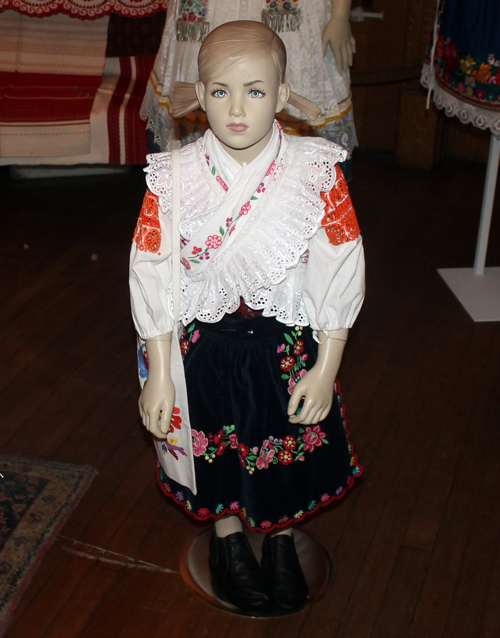 ---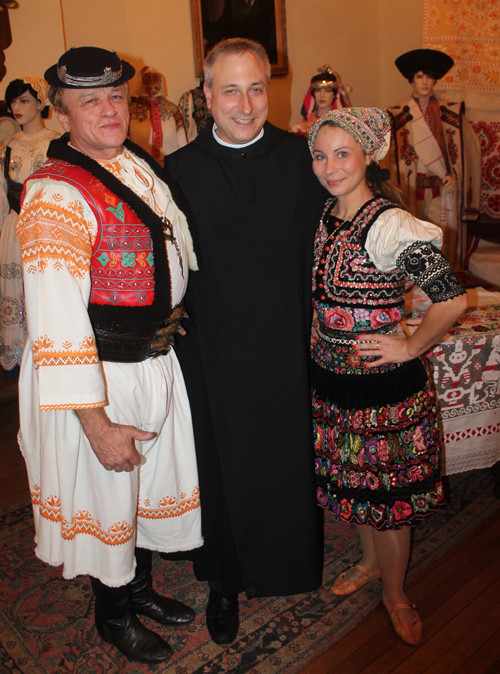 Georhe Terbrak, Father Michael Brunovsky and a visitor from Slovakia


---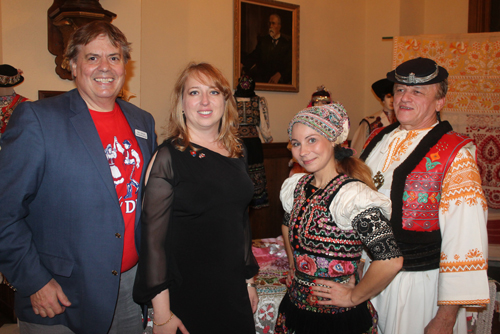 Dan Hanson, Denise, Ivan-Antus,
George Terbrak and a visitor from Slovakia


---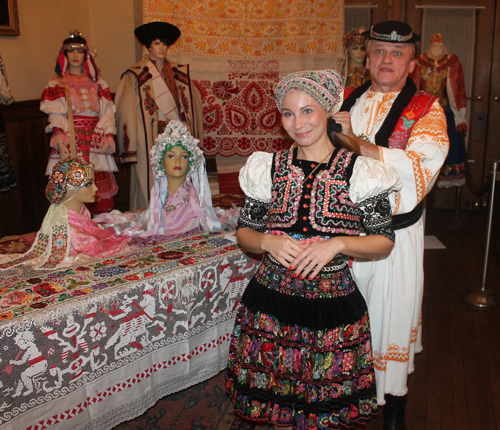 George Terbrak and a visitor from Slovakia


---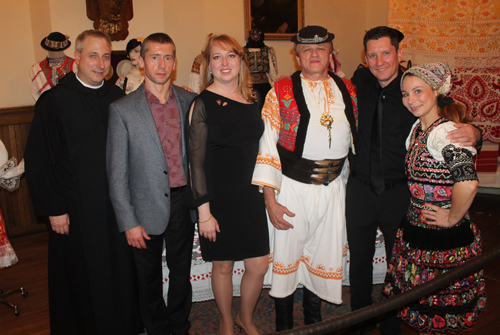 Slovak group in front of the Kroje


---
More from the 100 Year Anniversary of the Cleveland Agreement of 1915
---
Back to Top
Back to Cleveland Slovaks