Bratislava Mayor Milan Ftacnik visited the statue of Slovak hero General Milan R. Stefanik on his recent trip to Cleveland.
He paid tribute to the great hero who died so young in this short video.
>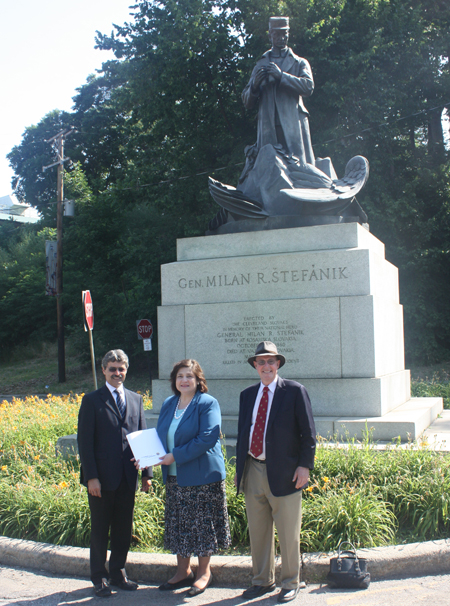 Bratislava Mayor Milan Ftacnik, Cynthia Maleski, National President, First Catholic Slovak Ladies Assn. and US Ambassador to Slovakia Theodore Sedgwick in front of General Stefanik statue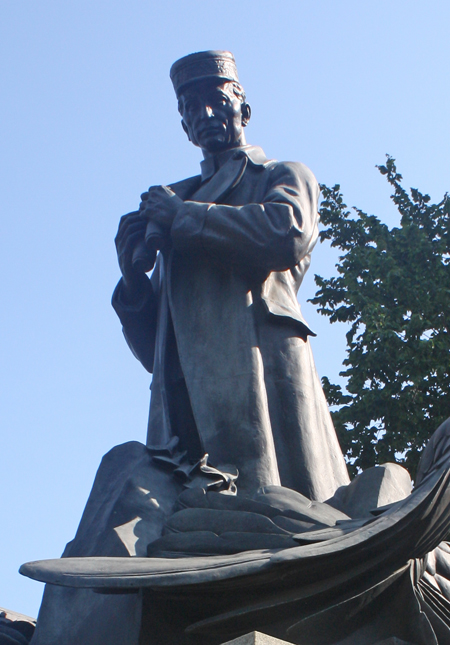 The statue was erected in 1922.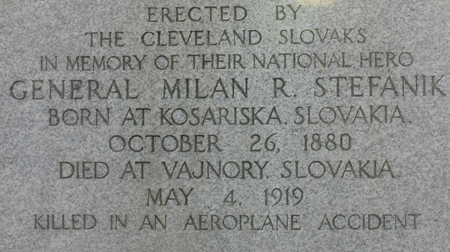 ---
The statue is on an island at MLK Blvd and Jeptha in Cleveland. Plans are to move the statue soon, hopefully to the Slovak Cultural Garden.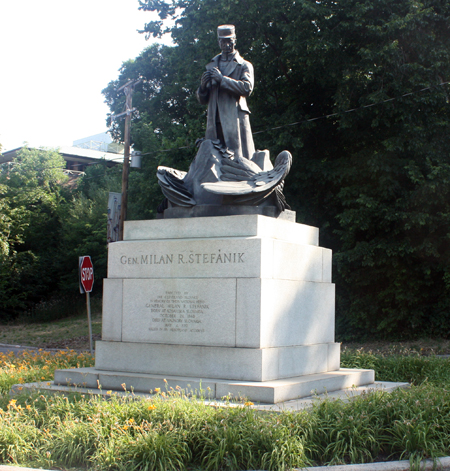 ---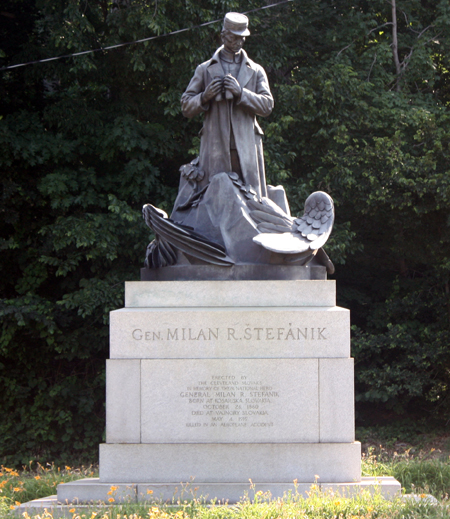 ---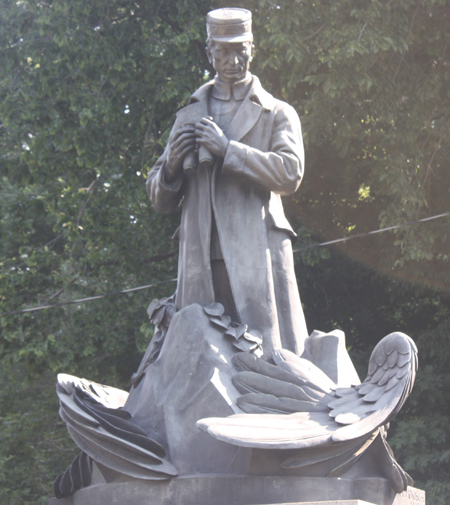 ---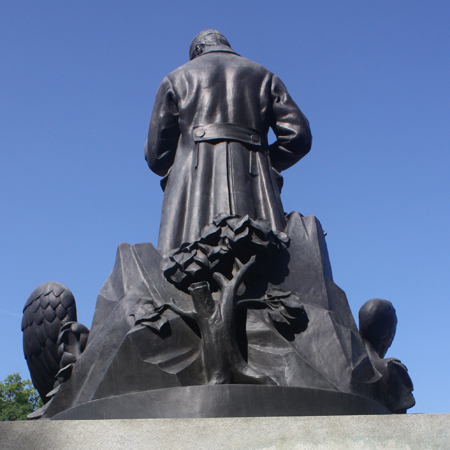 ---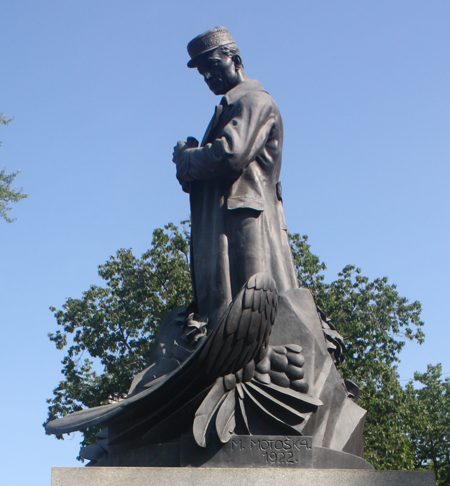 ---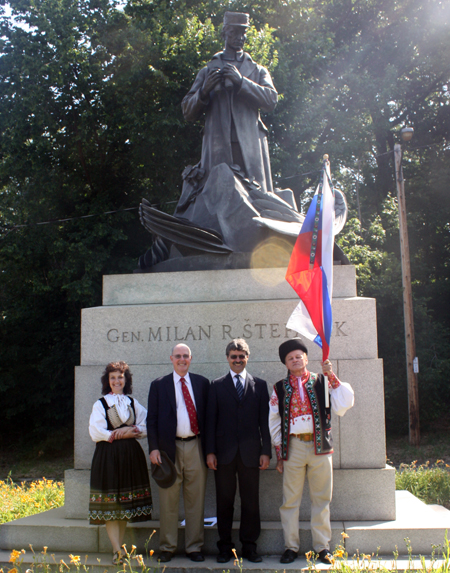 Paula Tilisky, Milan Ftacnik, Mayor of Bratislava, Slovakia, U.S. Ambassador to Slovakia Theodore Sedgwick and George Terbrack


---
Short video view of the statue




---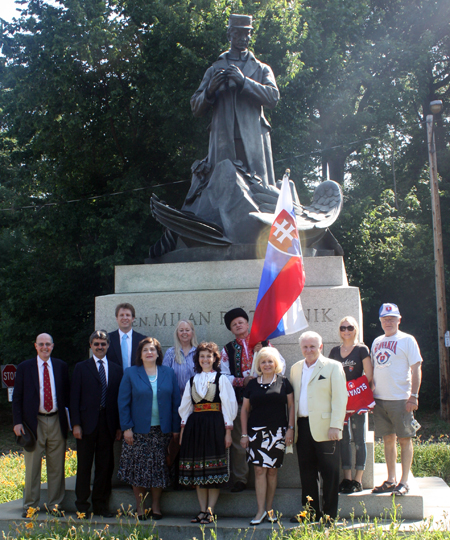 U.S. Ambassador to Slovakia Theodore Sedgwick, Milan Ftacnik, Mayor of Bratislava, Slovakia, Cynthia Maleski, National President, First Catholic Slovak Ladies Assn., Andrew Rajec, Jr., Marie Golias, President, Cleveland-Bratislava Sister Cities, Paula Tilisky, George Terbrack, Andrew Rajec, Sr., President, First Catholic Slovak Union, Mrs. Idka Rajec, Dusan Kaluznik, and Michelle Kaluznik


---
Slovak Cultural Garden Tour and Tree Planting
Bratislava Mayor Milan Ftacnik and U.S. Ambassador to Slovakia Theodore Sedgwick

Bratislava Mayor Milan Ftacnik at CCWA
with U.S. Ambassador to Slovakia Theodore Sedgwick


---
Back to Top
Back to Cleveland Slovaks