Serbian President Boris Tadic came to the United States to meet with other world leaders and speak at the United Nations. Thanks to honorary consul of the Republic of Serbia Alex Machaskee, President Tadic spent a few days in Cleveland, Ohio meeting with Ohio Governor Strickland, US Senator Voinovich and US Congressman Kucinich as well as members of the Serbian-American community.
President Tadic was the guest of honor at a reception Sunday evening at the Key Center Marriot.
The multilingual Tadic told how he was surprised at the number of Cleveland people with ties to Serbia and other areas of the former Yugoslavia.
After the reception, President Tadic dined with Machaskee, Senator Voinovich and about 70 other dignitaries and guests.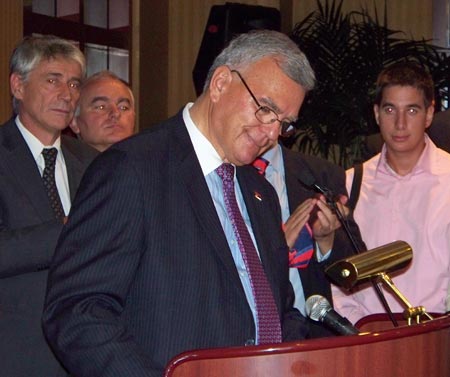 Alex Machaskee introduced President Boris Tadic


---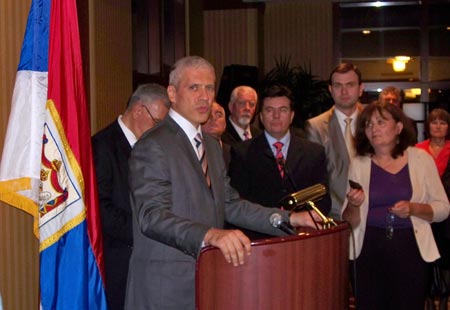 Serbian President Boris Tadic speaks at the Cleveland reception


---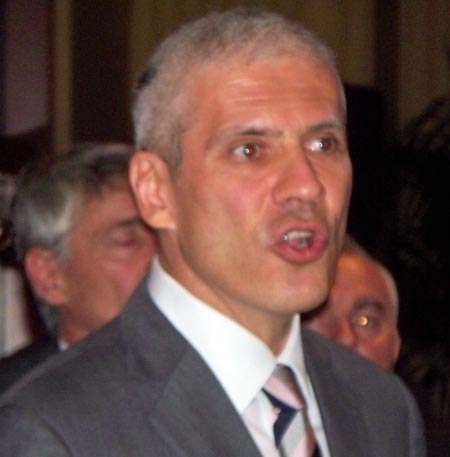 ---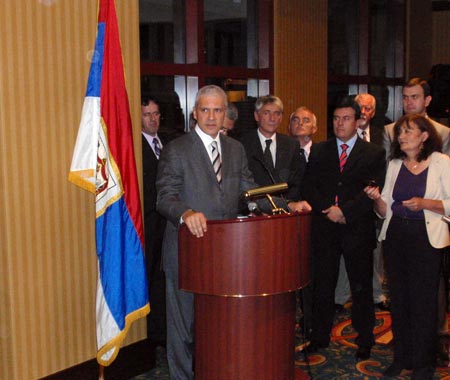 ---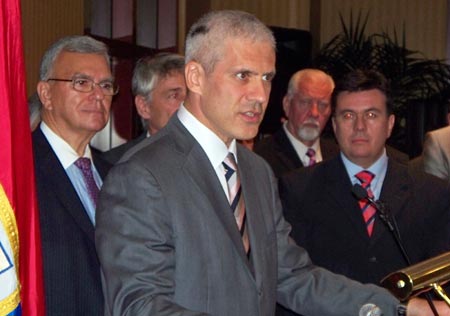 ---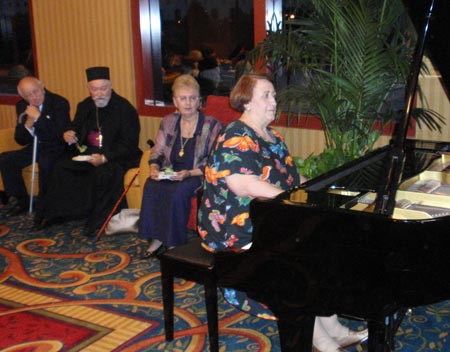 Olga Gradojevic, professor at the Cleveland Institute of Music, plays the piano at the reception as her husband Mr. Vojin Gradojevic, Reverend Vasilije Sokolovic and his wife Zagorka Sokolovic watch.


---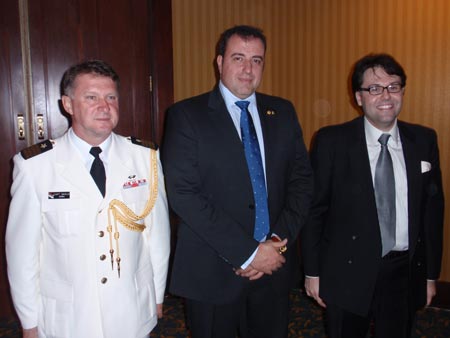 Captain Dragan Nikolic from the Serbian Navy, Serbian Ambassador to the United States Vladimir Petrovic and Alex Strmac


---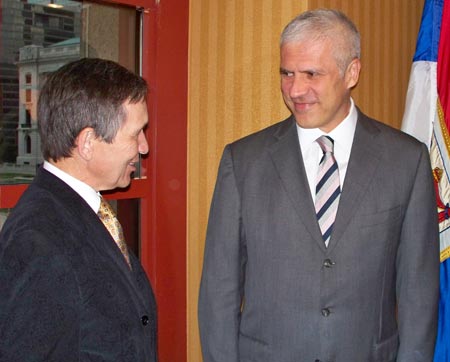 Congressman Dennis Kucinich greets President Boris Tadic


---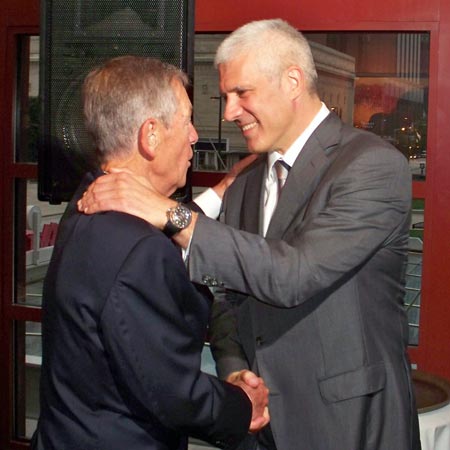 Senator George Voinovich greets President Boris Tadic


---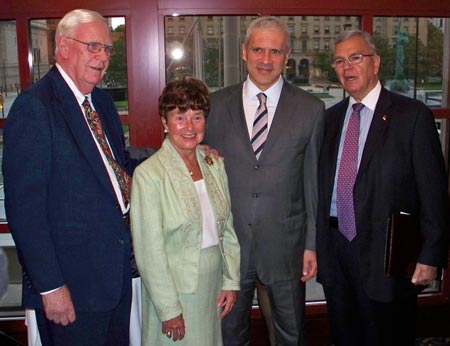 Glenn and Jenny Brown with President Tadic and Alex Machaskee


---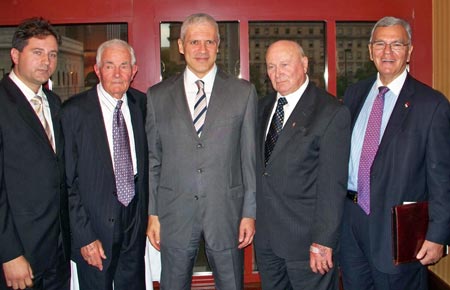 Milan Vrankovic, George Borato, President Boris Tadic,
Nick Borato and Alex Machaskee


---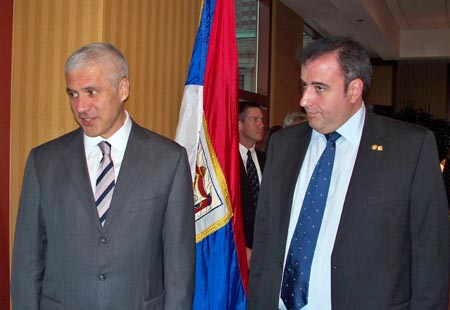 President Boris Tadic and
Serbian Ambassador to the U.S. Vladimir Petrovic


---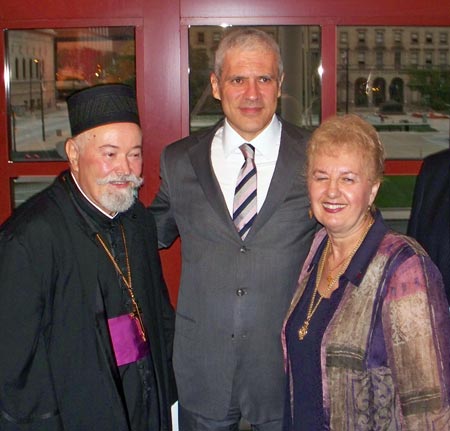 Reverend Vasilije Sokolovic and his wife Zagorka Sokolovic
with President Boris Tadic


---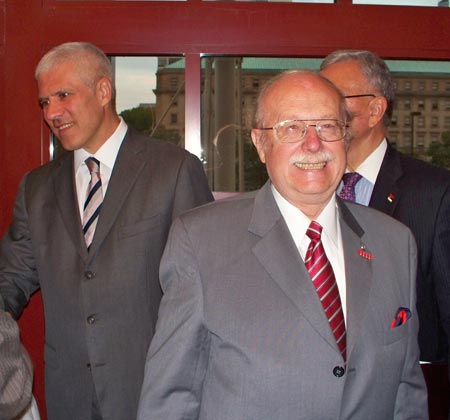 August Pust after greeting President Tadic


---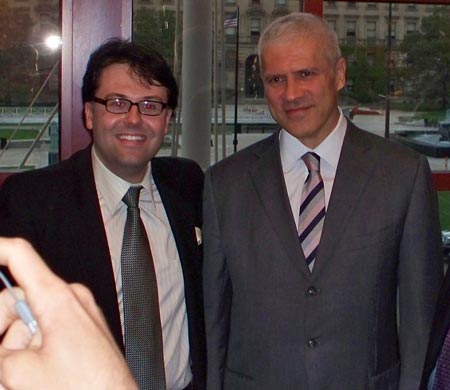 Alex Strmac and President Tadic


---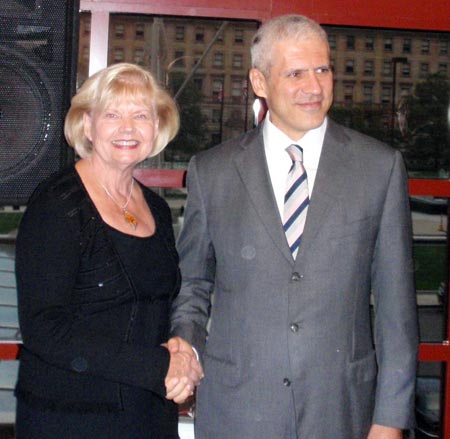 Ingrida Bublys and Boris Tadic


---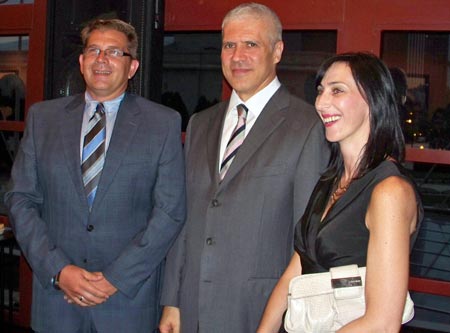 President Boris Tadic with Mr. and Mrs. Papich


---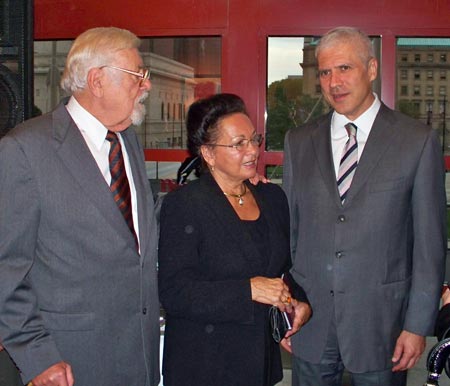 Honorary Hungarian Consul Mr. László Böjtös and wife,
Georgianna Bojtos with Boris Tadic


---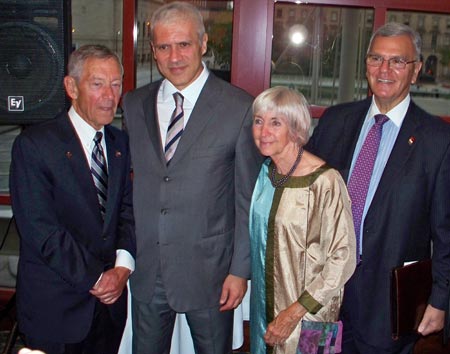 Senator and Mrs George Voinovich with
President Tadic and Alex Machaskee


---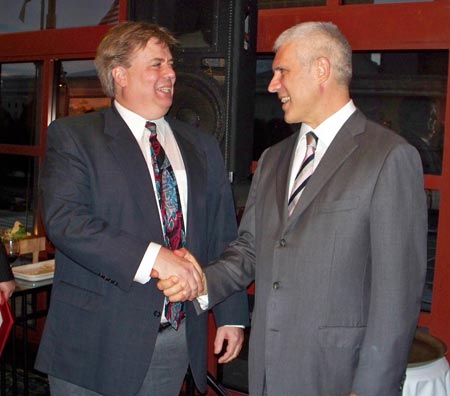 Dan Hanson greets President Boris Tadic


---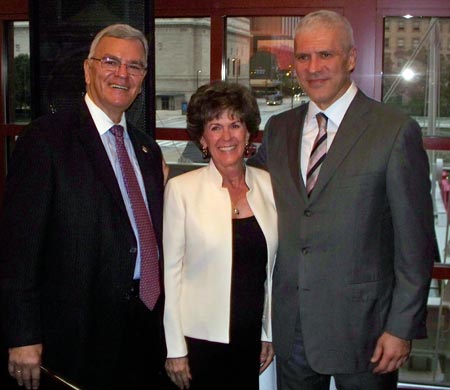 Alex and Carol Machaskee with President Boris Tadic


---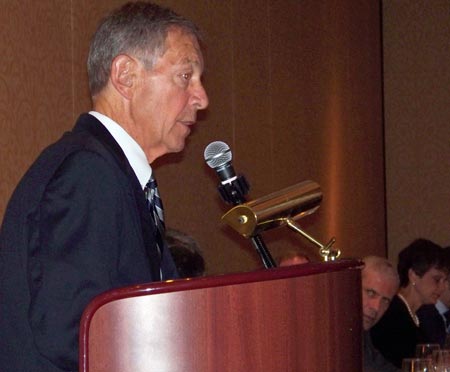 US Senator George Voinovich speaks at dinner


---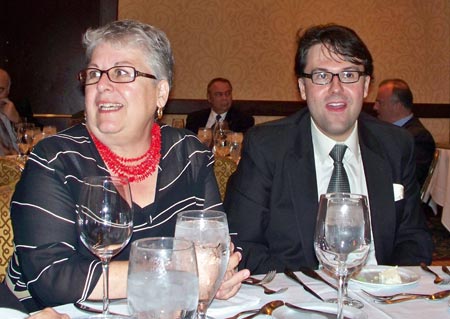 Alex Strmac with mother Lilly at the dinner with President Tadic


---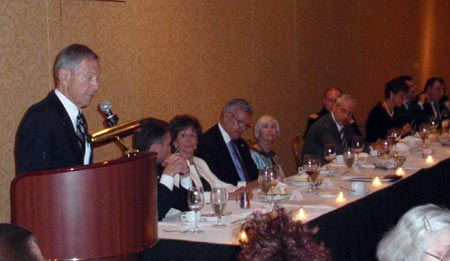 US Senator George Voinovich speaks at dinner as President Tadic and others at the head table look on


---
---
See photos and videos of President Boris Tadic's visit to the Serbian Cultural Garden in Cleveland
---