Novak Djokovic is a Serbian professional tennis player. He has been ranked world No. 1 for a record total 373 weeks and has won 21 Grand Slam titles and 88 ATP singles titles, which include a record 64 Big Titles and a record 38 Masters titles.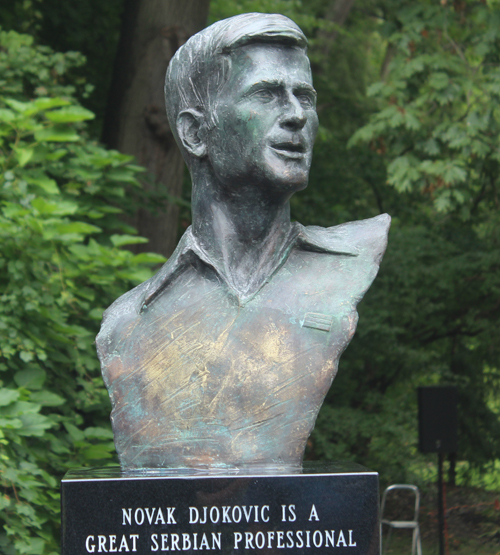 Djokovic has completed a non-calendar year Grand Slam in singles, becoming the only man in tennis history to be the reigning champion of the four majors at once across three different surfaces. Representing Serbia, Djokovic led the Serbian national team to their first Davis Cup title in 2010 and to the inaugural ATP Cup title in 2020. He won the bronze medal for Serbia at the 2008 Beijing Olympics.

Most recently he was the 2022 Wimbledon Champion. He was unable to compete in the 2022 US Open because of US laws about people unvaccinated from Covid.

Beyond competition, Djokovic is an active philanthropist. Through the Novak Djokovic Foundation, he and his wife Jelena have directed their humanitarian efforts to creating a lasting change in the lives of children in need in Serbia through childhood education projects.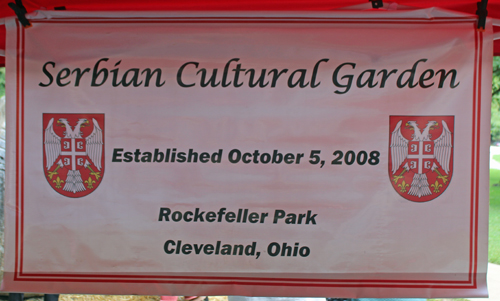 On Sunday September 11, 2022 a bust of Novak Djokovic was unveiled in the Serbian Cultural Garden in Cleveland led by Alex Machaskee. Over 100 people attended including many clergy.

Besides the large icon of St. Sava, there are currently twelve busts in the Serbian Cultural Garden in Cleveland honoring Serbian cultural figures such as King Peter 1, Nadezda Petrovic, Michael Pupin, Milutin Milankovic, Petar Njegos, Stevan Mokranjac, Vuk Karadzic and others. Before the ceremony, the bust was placed in a spot of honor with Nikola Tesla and Mileva Maric and covered till the unveiling.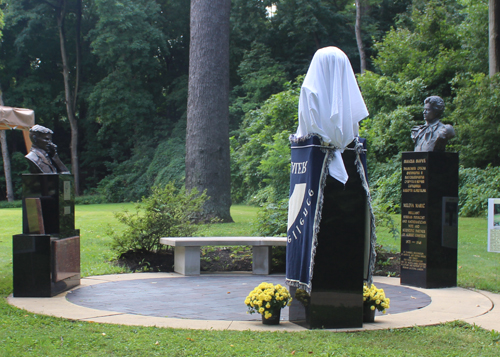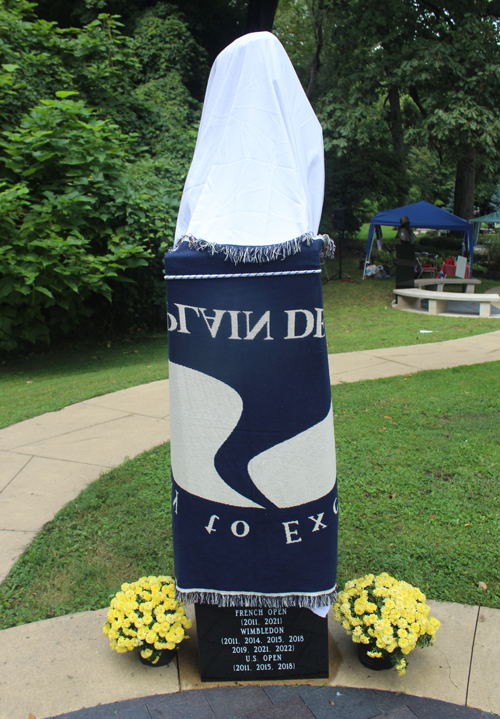 Serbian Garden leader Alex Machaskee welcomed the crowd and then Anastasija, Teodora and Andjelina Kosic led the crowd in the national anthems of the US and Serbia.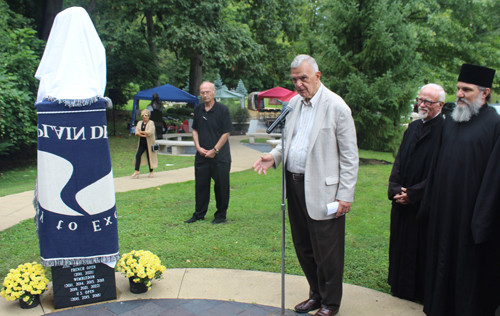 Alex Machaskee welcomes the crowd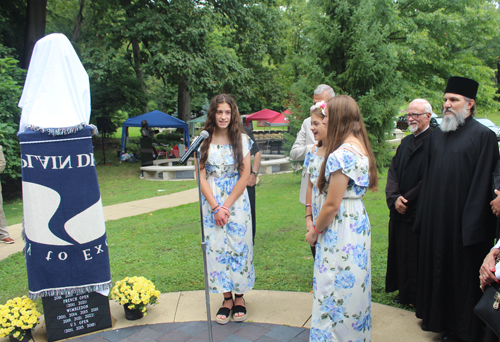 Anastasija, Teodora and Andjelina Kosic singing the anthems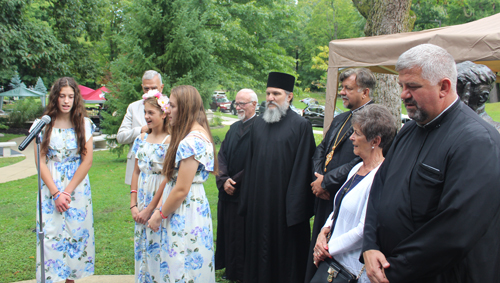 Then Fr. Dragoslav Kosic led the Lord's Prayer.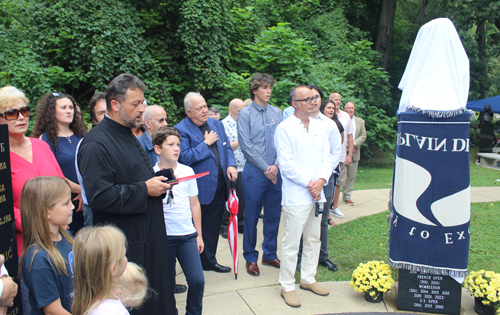 Fr. Dragoslav Kosic leading the Lord's Prayer

The bust was unveiled by Alex Machaskee and Dane Medich, President of the Serbian National Federation in Pittsburgh.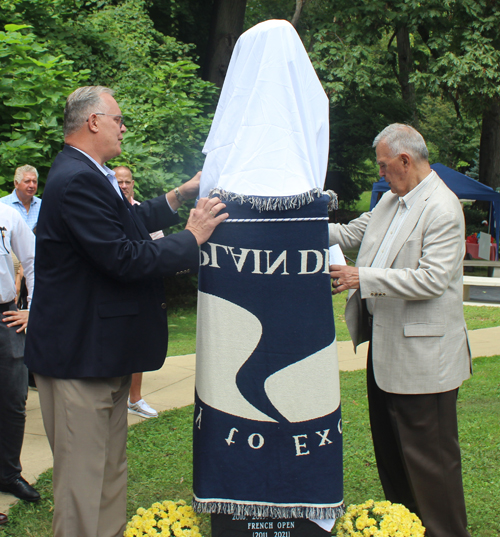 Dane Medich and Alex Machaskee unveil the Novak Djokovic bust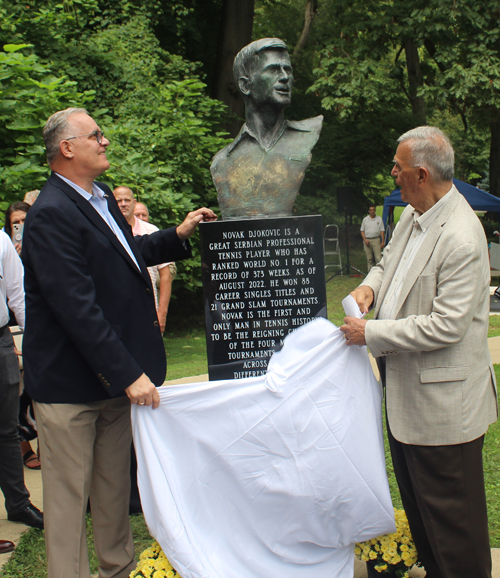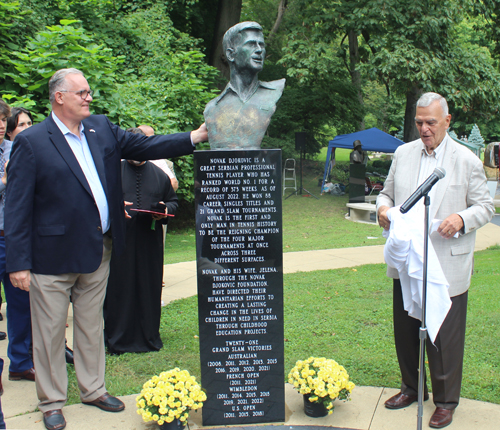 Fr. Kosic read the inscription in Serbian and Alex Machaskee read it in English.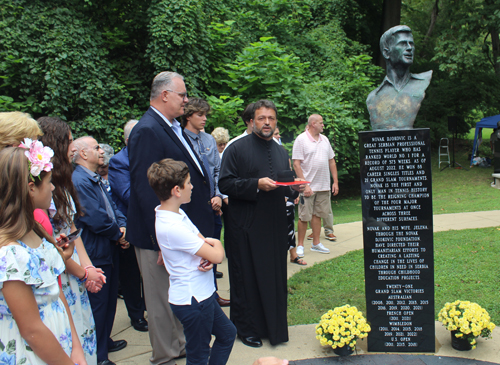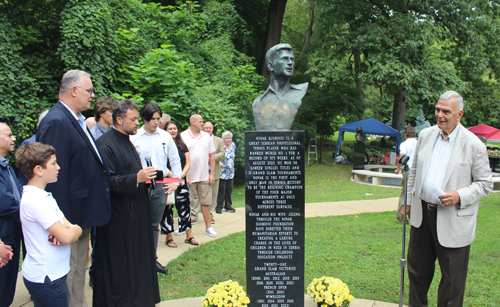 Watch the video of the unveiling ceremony.



After the unveiling, the group gathered for a ceremony with speeches, prayer and music. It included awarding of the Tesla Medal to Mim Bizic and Alex Machaskee from the Tesla Science Foundation.

Page 2 - Djokovic Ceremony Speeches, Prayer, Awards and Music

***
Stay informed about the local Serbian community by signing up for the free Cleveland Serbian eNews mailings. You can select other groups as well. It's easy and free.

Fill out the form for the free Serbian eNews.
***
---
Back to Top
Back to Cleveland Serbs