Rudy was an immigrant from Hungary who started his store in 1948 at 48th and Storer. It was known for strudel and penny candy. He had two daughters who are still good friends of the current owner, Lidia Trempe.
Lidia's father immigrated from Ukraine and her mother from Poland. When Rudy died in 1979 her mother bought Rudy's and brought in some of her secret old-world recipes for Eastern European favorites such as strudel, kolaczki, potica and others and, of course, paczki.
Rudy's is located in the heart of Parma's Polish Village at 5580 Ridge Road in Parma, OH 44129.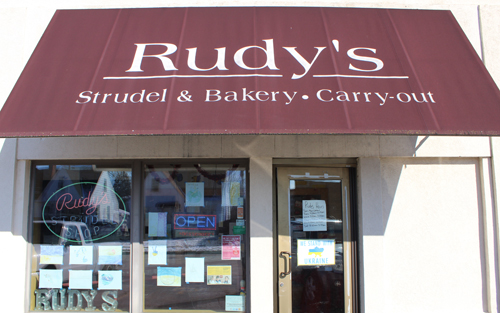 When you walk into Rudy's you will be met by wonderful smells. You will also see lots of signs and posters showing community support for Ukraine. There is Cleveland Eastern European memorabilia and almost every inch of wall space is plastered with well-deserved awards and recognitions.

In this video, Lidia tells about the history of Rudy's. She also tells how to properly pronounce the word paczki and what it means.





I was honored to be one of the first to sign their 75th anniversary card.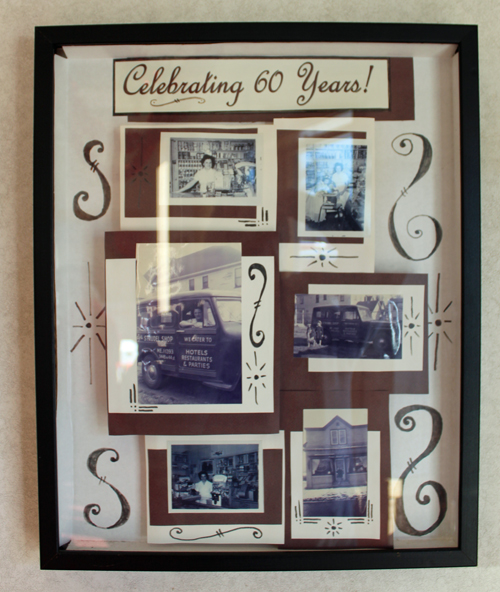 Memories from the 60th anniversary 15 years ago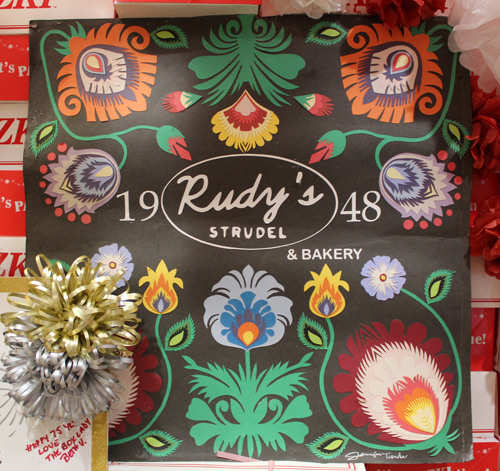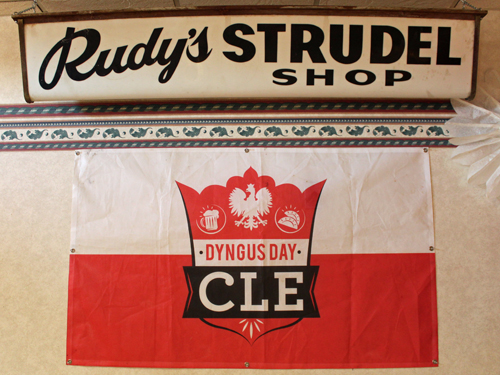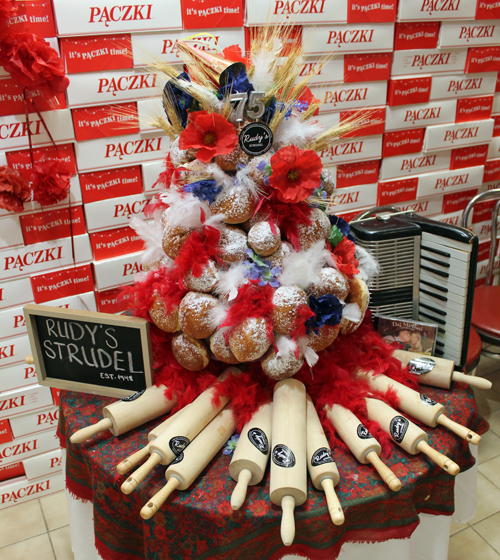 Paczki centerpiece celebrating 75 years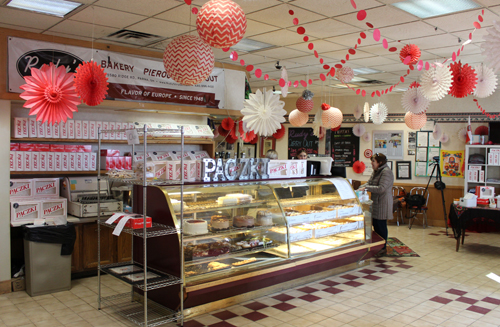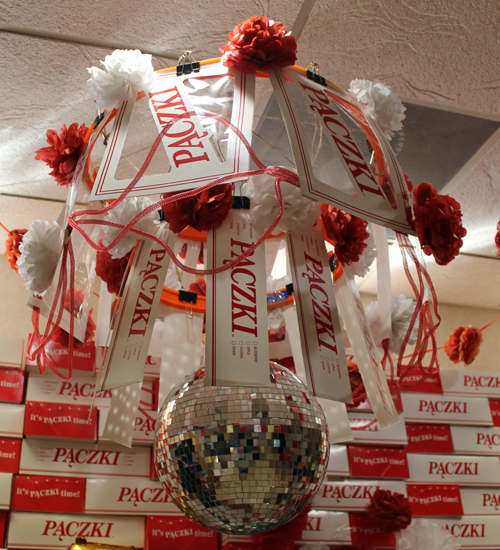 Rudy's Strudel & Bakery has been serving terrific Eastern European food since 1948. Pierogi was not on the original menu. In the video below, Lidia Trempe explains what a pierogi is and then told us the story of how they first started offering pierogi to customers. It began when a bakery customer saw them cooking pierogi for the family dinner and ordered some. The rest is history.

Of course they have the traditional pierogi stuffed with potato and cheese or potato and onion or sauerkraut or cottage cheese and sweet fruit-filled pierogi such as apple, prune, cherry, apricot and blueberry. But they also offer Cleveland themed pierogi such as a special for when the Cleveland Indians were in the World Series or a Christmas Story pierogi and so on.

The pierogis have become so popular that when we asked the visitors to our sister websites (ClevelandPeople.com, ClevelandSeniors.Com, ClevelandWomen.com, ClevelandCooks.com and Cleveland101.com) to let us know where their favorite pierogis come from the clear winner was Rudy's.

So we were happy to award the Cleveland 101 Favorite Pierogi 2023 honor to the legendary Rudy's and presented it to Lidia.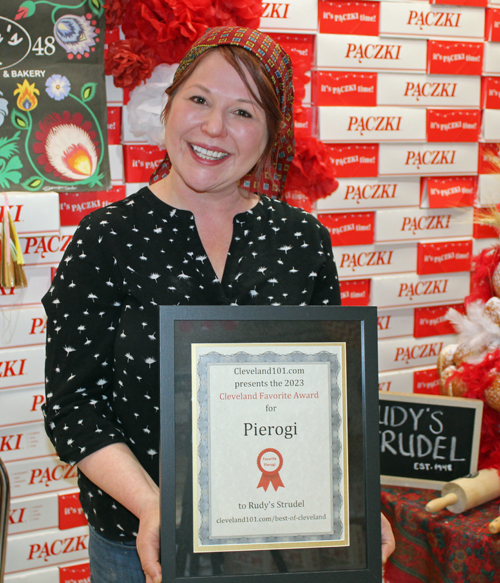 Lidia Trempe with Favorite Pierogi award for Rudy's

The sign, held by Lidia and staff, says it all.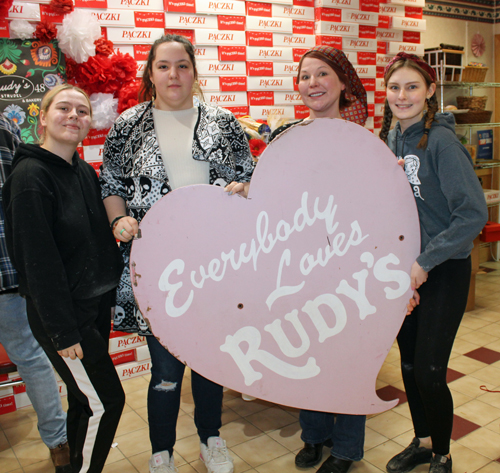 Everybody Loves Rudy's



Watch the story of Rudy's pierogis and the Favorite Pierogi in Cleveland award presentation.

Congratulations Lidia and all of Rudy's!


---
Top of Page
Back to Cleveland Polish
More Cleveland 101 Favorite
---
For sponsorship opportunities, please contact us.
Please support the Polish pages of ClevelandPeople.Com.