HOLA Ohio is a 501c3 Latino organization based in Painesville with a mission to empower the Latino community by creating opportunities through education, outreach, leadership development and economic advancement. In 2016 HOLA embarked on a project to develop a Hispanic community center to meet the demands of the growing Latino community and demand for its services. On May 5, 2022 the HOLA Hispanic Community Center had its grand opening.
HOLA Founder and CEO Veronica Dahlberg welcomed the crowd.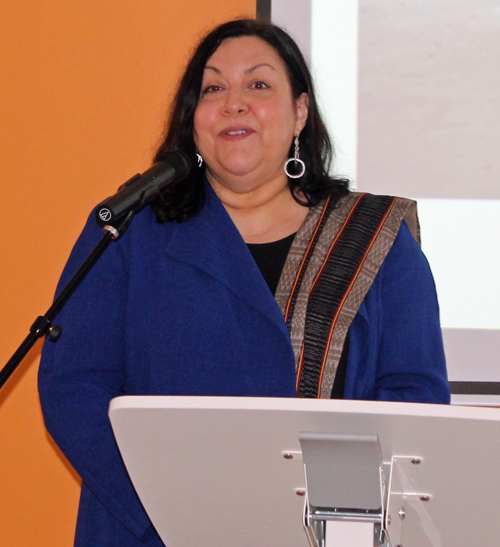 Veronica Dahlberg

She then introduced a color guard from the Naval Reserve Center in Akron who posted the colors.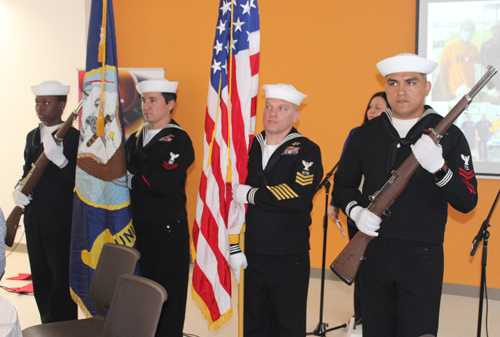 Color Guard from Naval Reserve Center in Akron



12 year old Tania Daniela Nicasio led the national anthem.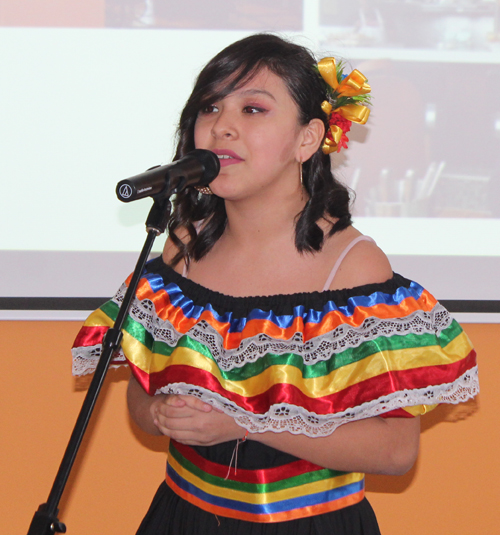 Tania Daniela Nicasio



Then Father Alexander Spenik of St. Mary Catholic Church who gave a blessing.
Father Alexander Spenik



Watch a video of the color guard, national anthem and blessing.

NOTE: All the images below with a white arrow in the middle are videos. (The other images are just photos) You can click on the white arrow to watch the video of whatever is described. Make sure your speakers are on and you can make the video full screen once it begins by clicking the icon in the lower right corner.

Veronica Dahlberg told of how the HOLA Community Center came to be and then other supporters and dignitaries spoke. Unfortunately the lighting in the video is not the best because of a slide show in the background.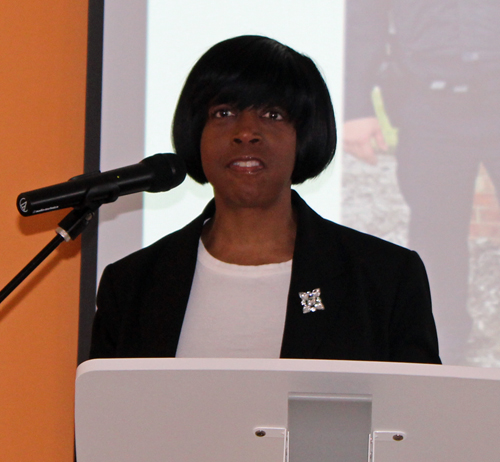 Avery Dennison's Tonya Horn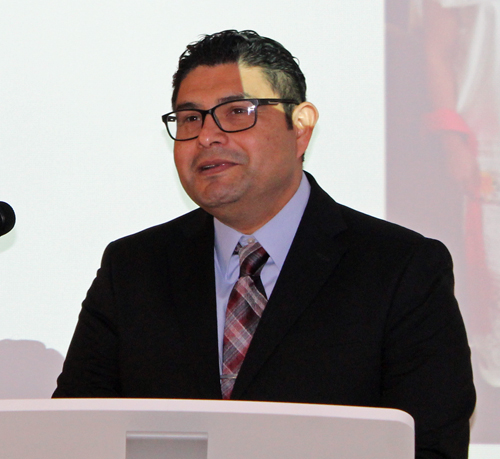 Manuel Lopez, Chair of the Ohio Latino Affairs Commission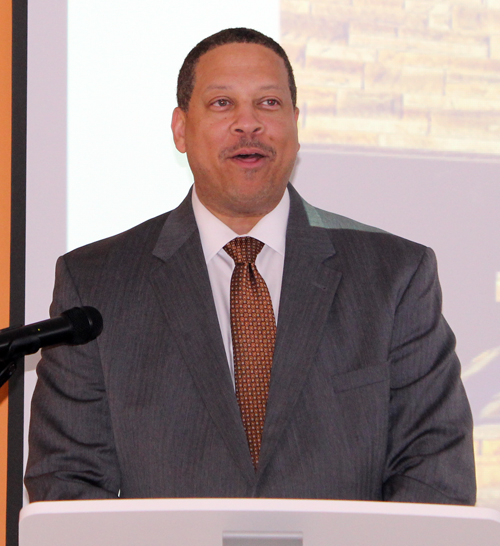 Wesley Gillespie of Erie Bank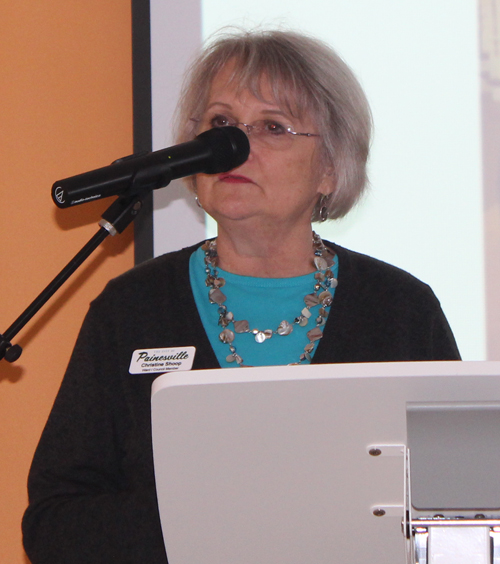 Christine Shoop, Painesville City Council president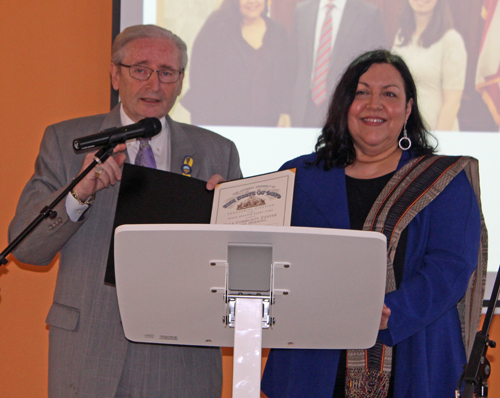 Ohio State Senator Kenny Yuko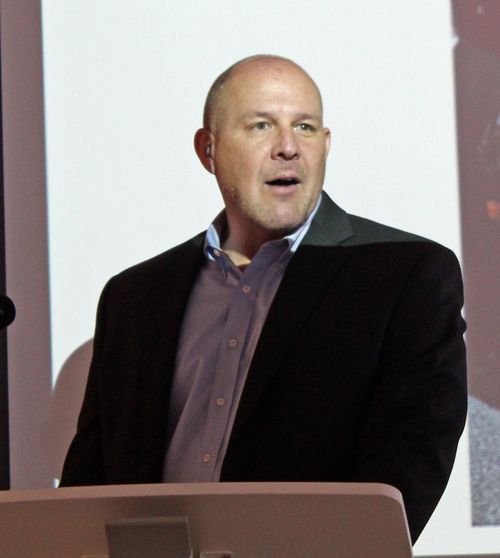 Geoff Lipnevicius of Lincoln Electric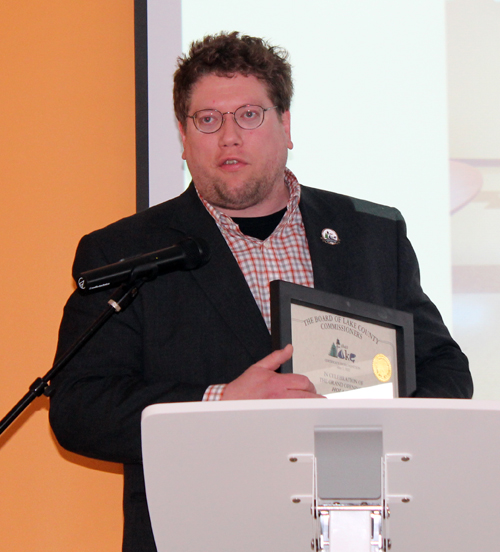 Lake County Commissioner John Plecnik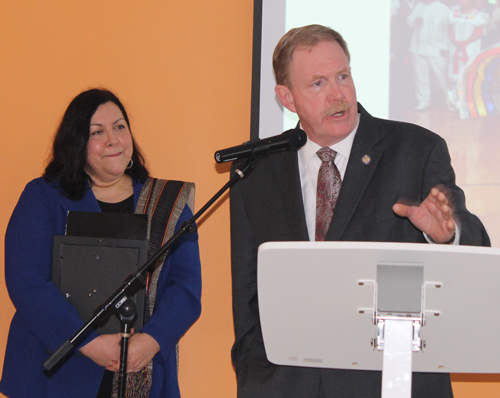 Land Bank Director John Rogers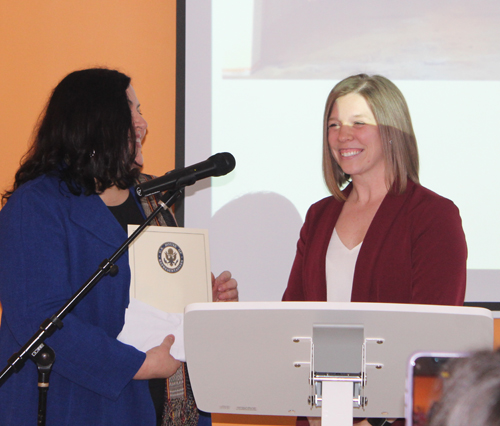 representative of Congressman David Joyce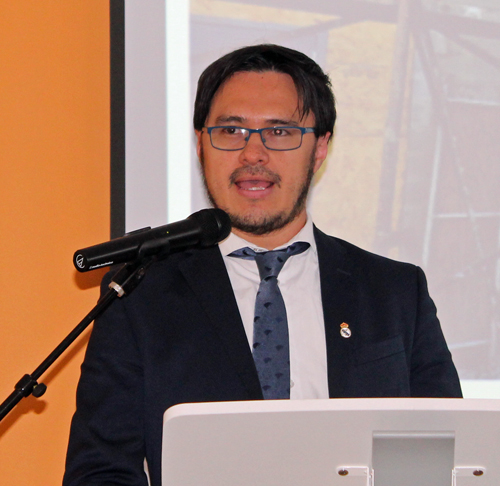 Claudio Uribe-Garcia from the Mexican Consulate in Detroit


Then the ribbon was cut to officially open the new center.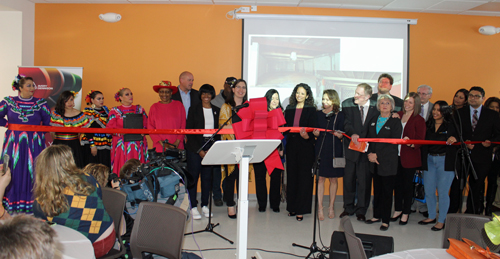 The festivities continued with delicious food made in the new kitchen and performances by the band Los Jilgueros de Altamira from Mexico and the HOLA Folkloric Dancers.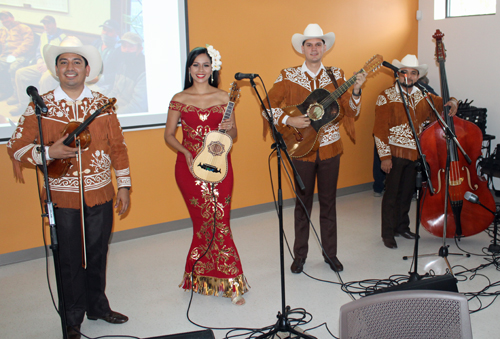 Los Jilgueros de Altamira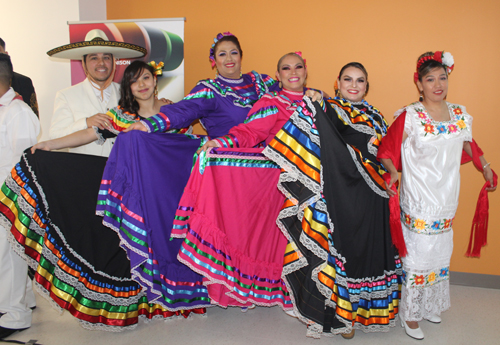 HOLA Folkloric Dancers
See photos and videos of the performances.
---
Top of Page
Back to Cleveland Mexicans