A group of community leaders and volunteers gathered in the Hispanic Alliance Building on Wednesday October 23, 2019 to begin the process of establishing a Mexican Cultural Garden. They continued to meet and plan and on Monday January 20,2020 they presented their plans to the Board of Directors of the Cleveland Cultural Gardens Federation.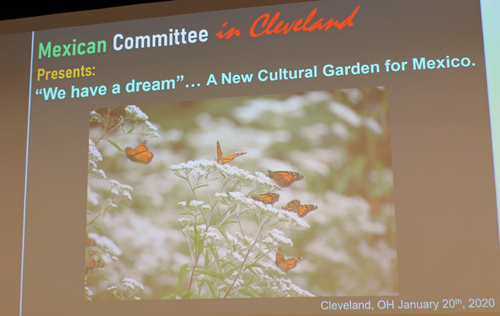 The Cleveland Cultural Gardens, founded in 1916, are unique in the world. They represent the diversity and multiculturalism that is Cleveland, and bring life to the Gardens' mission of "peace through mutual understanding." Some 32 dedicated gardens, designed and cultivated by distinct cultural or nationality groups, adorn the drive along Martin Luther King Boulevard and East Boulevard in Rockefeller Park.

A proposal was presented by leaders of the newly formed Comite Mexicano de Cleveland to the CCGF Board.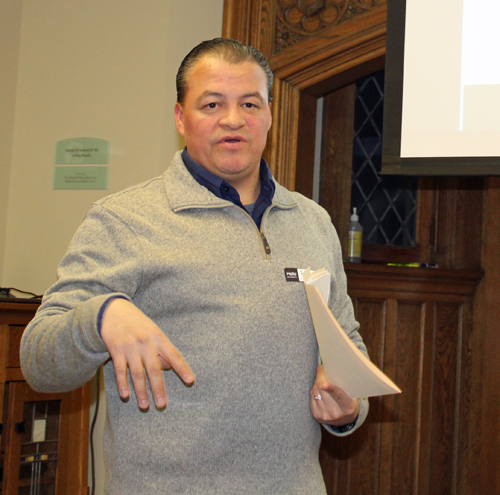 Rey Esparza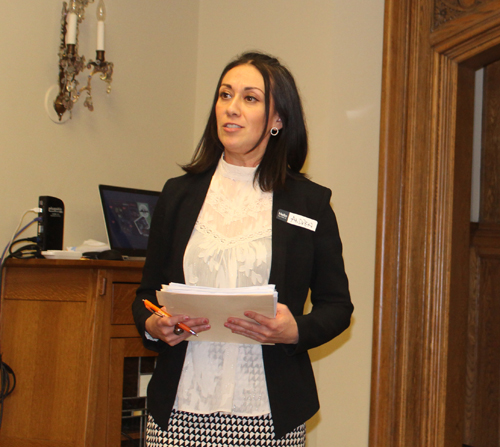 Andrea Villalon



The presenters began by presenting a Statement of Need which explained why it is necessary to represent Mexico in the Cleveland Cultural Gardens and how the proposed Garden will represent the community.

They spoke of their Goals and Objectives for the Mexican Cultural Garden and explained how their organization, the Cleveland Mexican Committee, is qualified to assume this leadership role, pointing out their involvement in many Mexican heritage events.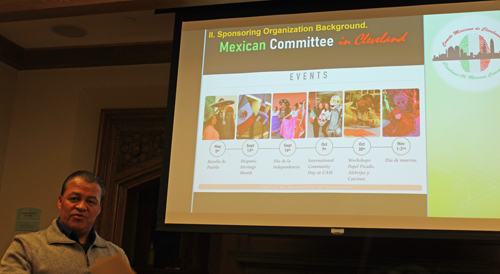 ***
Stay informed about the local Mexican community by signing up for the free Cleveland Mexican eNews mailings. You can select other groups as well. It's easy and free.

Fill out the form for the free Mexican eNews.
***
---
They outlined potential funding sources and planned funding activities and then answered questions from the Gardens Board.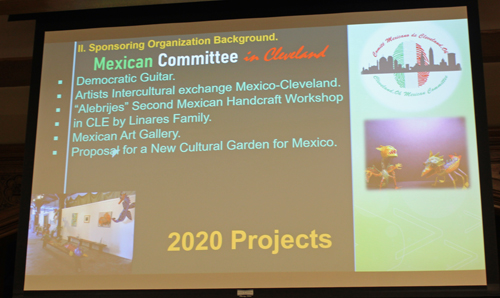 After the presentation, the CCGF Board met and voted unanimously to welcome the Comite Mexicano de Cleveland into the Cleveland Cultural Gardens Federation.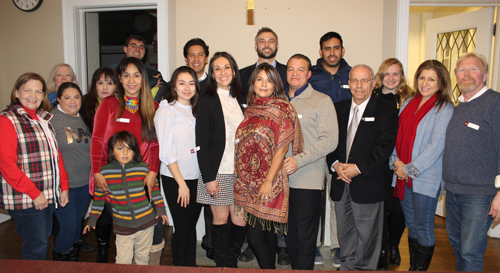 Comite Mexicano de Cleveland representatives with CCGF president Wael Koury, past-president Sheila Crawford and Director Lori Ashyk




Later in the week (1/23/20), members of the Mexican Community met at Nuevo Acapulco Restaurant to raise money to register with the CCGF for the new Mexican Cultural Garden and plan a field trip to the Rockefeller Park to choose the land for the Mexican Garden.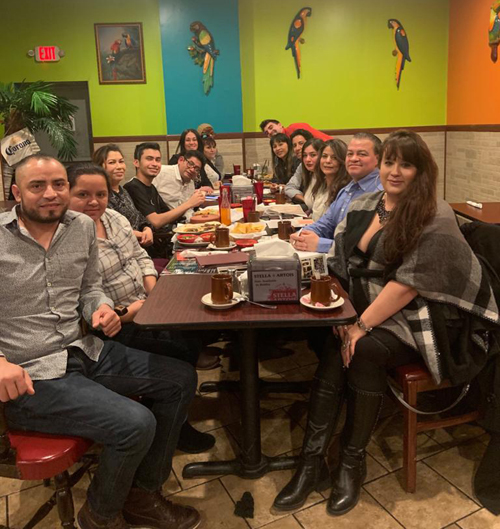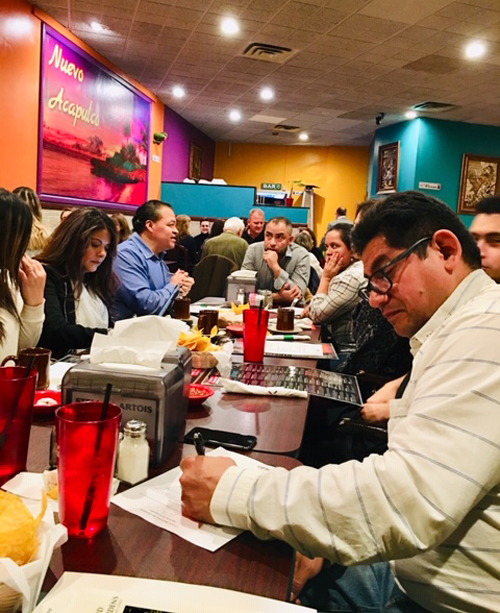 To be part of the planning process please contact Comite Mexicano de Cleveland at comitemexicanodecleveland@gmail.com.
---
***
Want to learn about ethnic and cultural events in Cleveland such as this? Sign up for the free eNews and every Tuesday evening you will receive a free e-mail listing the next week's events. It's easy and free.

Select 'WEEKLY' when you fill out the form for the free weekly eNews.
***
---
---
Top of Page
Back to Cleveland Mexicans