A group of community leaders and volunteers gathered in the Hispanic Alliance Building on Wednesday October 23, 2019 to begin the process of establishing a Mexican Cultural Garden.
The Cleveland Cultural Gardens, founded in 1916, are unique to the world. They represent the diversity and multiculturalism that is Cleveland, and bring life to the Gardens' mission of "peace through mutual understanding." Some 32 dedicated gardens, designed and cultivated by distinct cultural or nationality groups, adorn the drive along Martin Luther King Boulevard and East Boulevard in Rockefeller Park.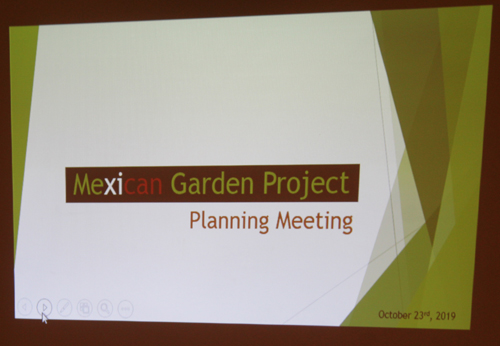 The Mexican community of Cleveland began the process of adding their garden to the chain.

Also on hand were Alex Lackey from the City of Cleveland, Lori Ashyk, Executive Director of the Cleveland Cultural Gardens Federation and Dan Hanson, Executive Board member of the Cleveland Cultural Gardens Federation and president of ClevelandPeople.com.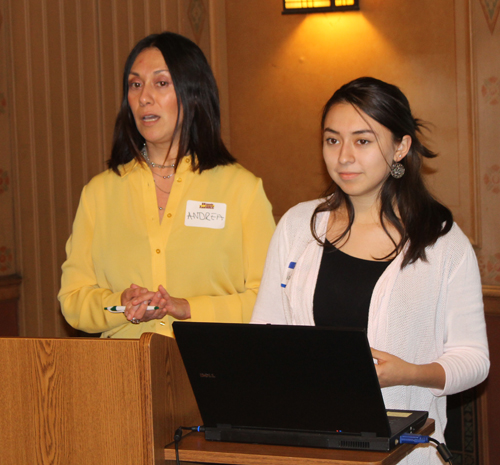 Andrea Villalon and daughter Valeria Flores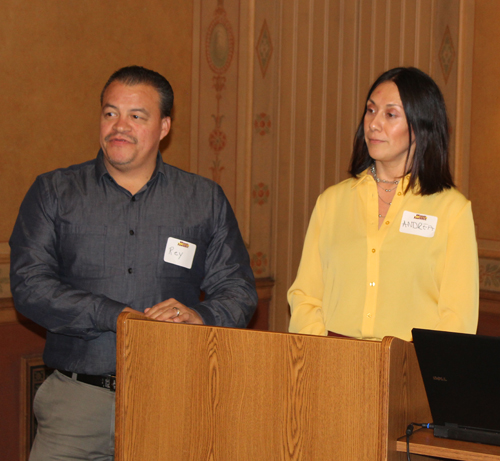 Rey Esparza and Andrea Villalon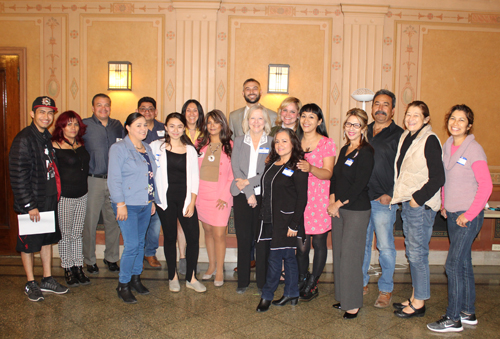 Group photo of Mexican Cultural Garden planning committee

To be part of the planning process please contact Andrea Villalon at andreavillalon4@gmail.com, the Hispanic Alliance Inc. at erodriguez@hispanicallianceinc.org and/or Comite Mexicano de Cleveland at comitemexicanodecleveland@gmail.com.
---
The following video shows a few snippets from the inaugural planning meeting.
---
***
Stay informed about the local Mexican community by signing up for the free Cleveland Mexican eNews mailings. You can select other groups as well. It's easy and free.

Fill out the form for the free Mexican eNews.
***
---
Enjoy these other images from the meeting.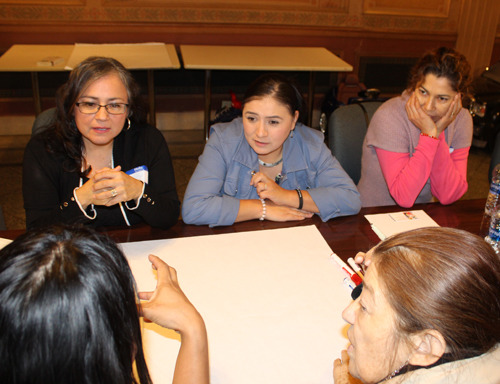 Mexican Cultural Garden planning committee members


---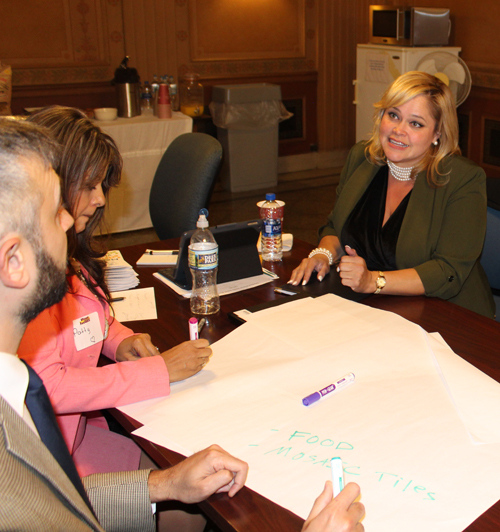 ---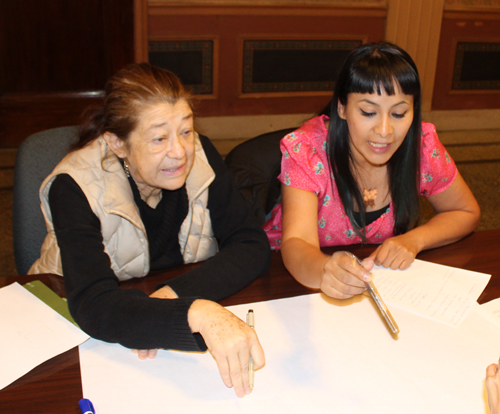 ---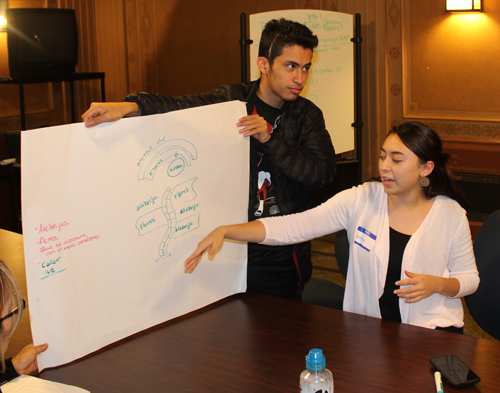 ---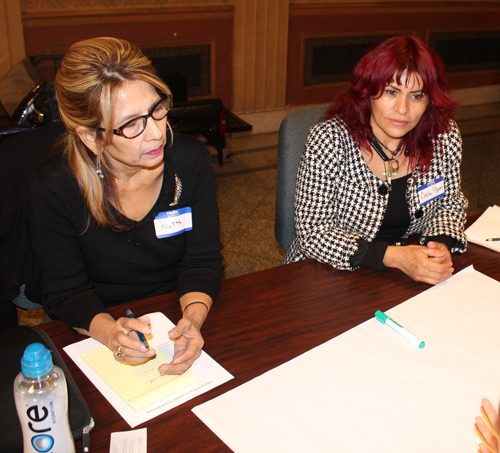 ---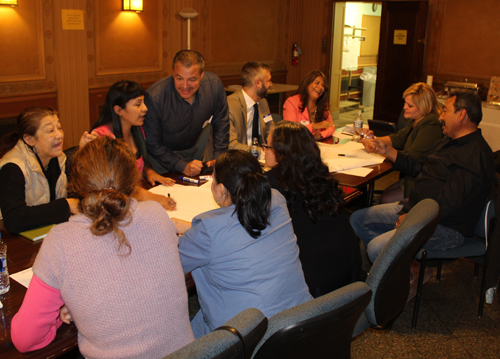 ---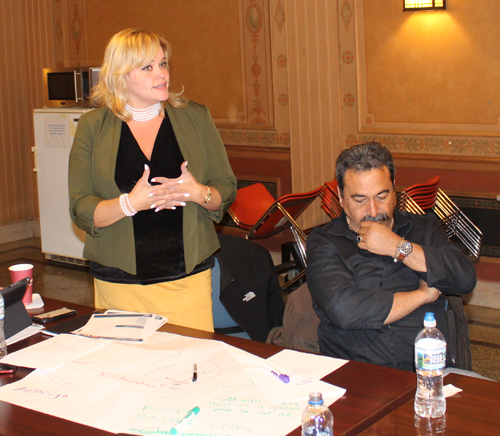 ---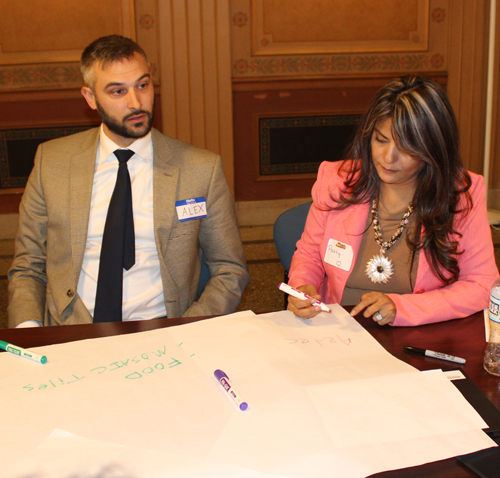 ---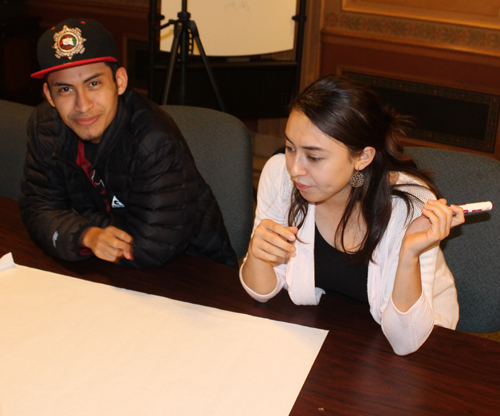 ---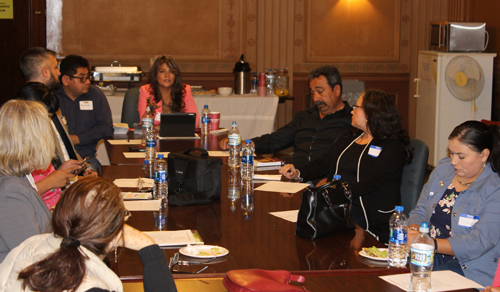 ---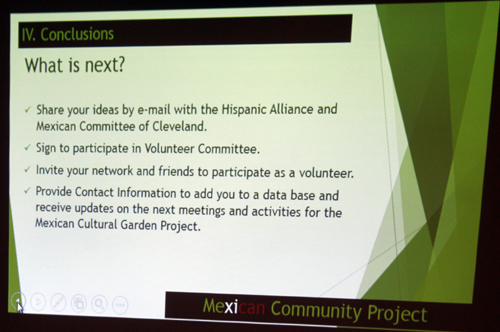 ---
***
Want to learn about ethnic and cultural events in Cleveland such as this? Sign up for the free eNews and every Tuesday evening you will receive a free e-mail listing the next week's events. It's easy and free.

Select 'WEEKLY' when you fill out the form for the free weekly eNews.
***
---
---
Top of Page
Back to Cleveland Mexicans