The annual Day of the Dead (Día de Muertos) is a Mexican holiday celebrated throughout Mexico, in particular the Central and South regions, and by people of Mexican ancestry living in other places, especially the United States. It is acknowledged internationally in many other cultures. The multi-day holiday focuses on gatherings of family and friends to pray for and remember friends and family members who have died, and help support their spiritual journey.
In Cleveland, the celebration centered at the Cleveland Public Theater. There was Latin food, live entertainment, displays and activities throughout the day.
A highlight was the parade, Skulls and Skeletons.
Thanks to Harry Weller for these photos from Cleveland's Day of the Dead 2017.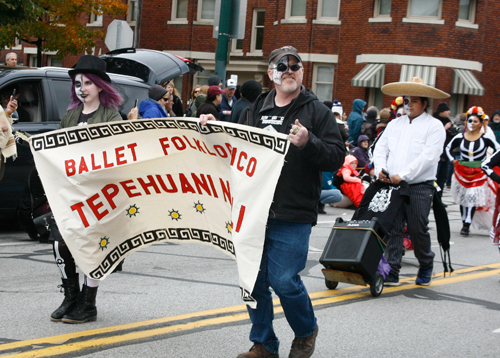 Day of the Dead in Cleveland 2017
Skulls and Skeletons Parade
---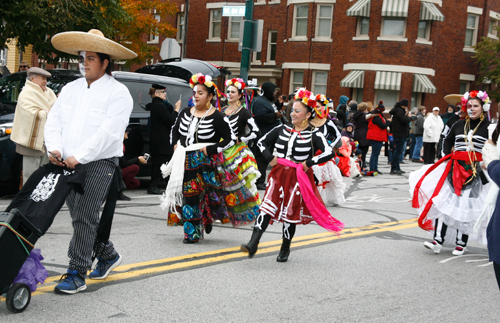 ---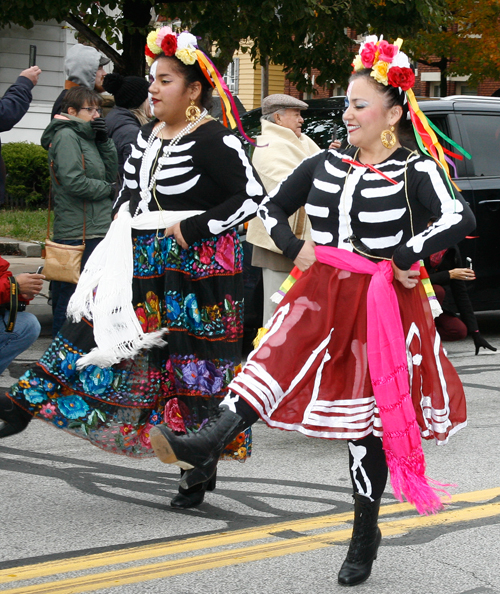 ---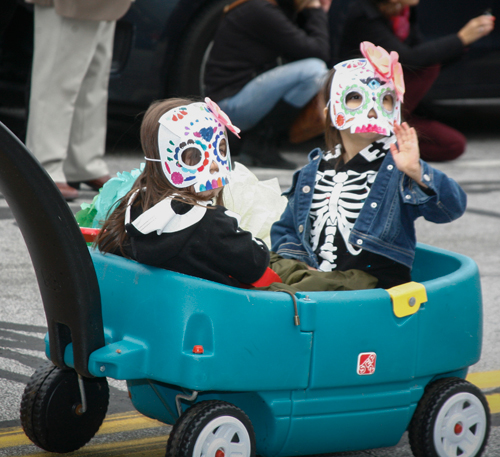 ---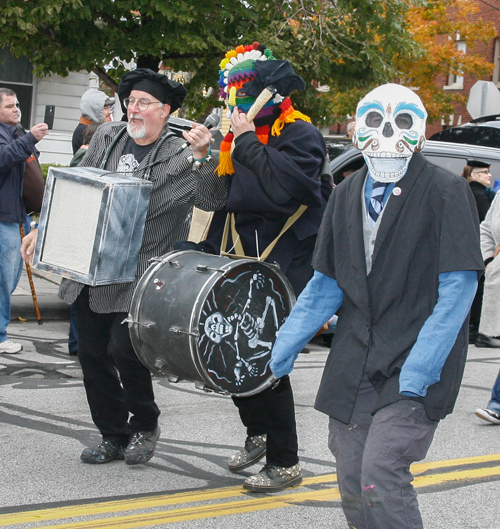 ---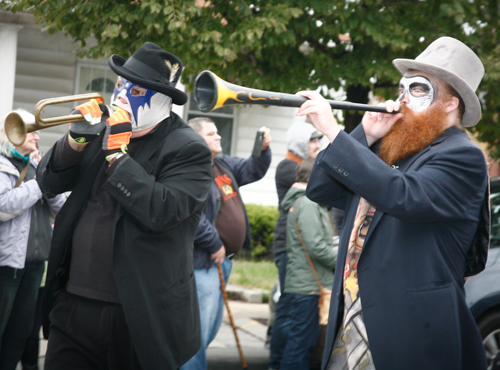 ---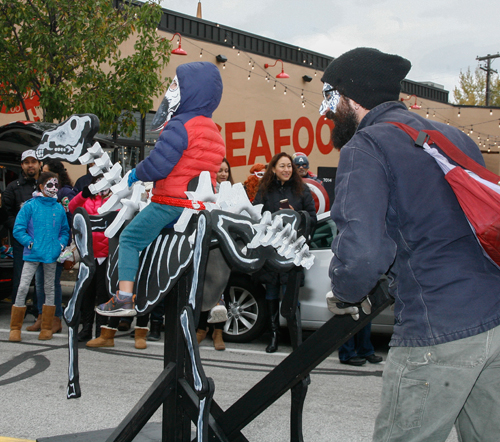 ---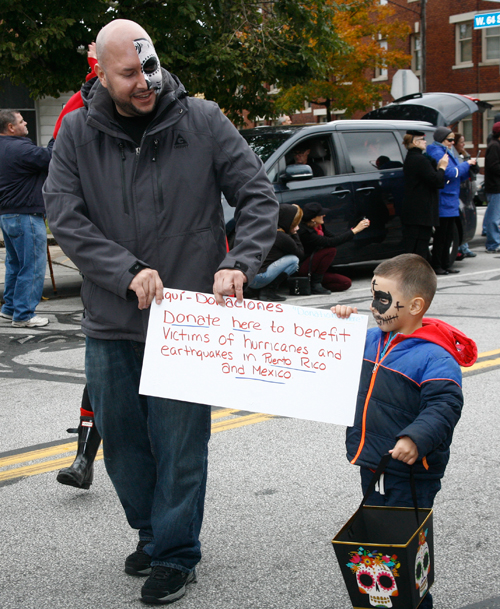 ---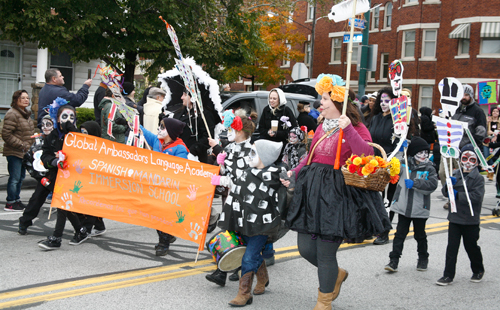 ---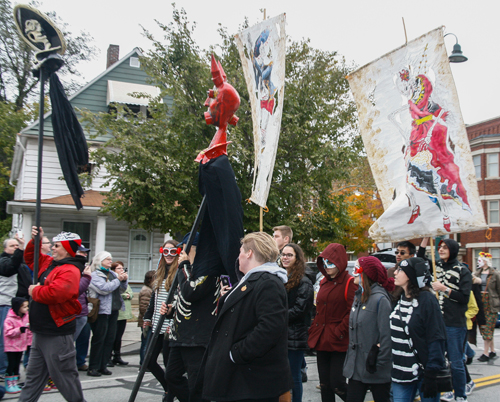 ---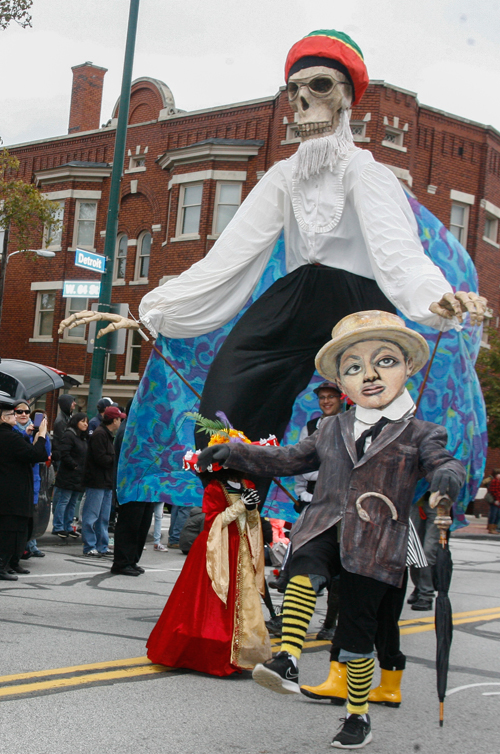 ---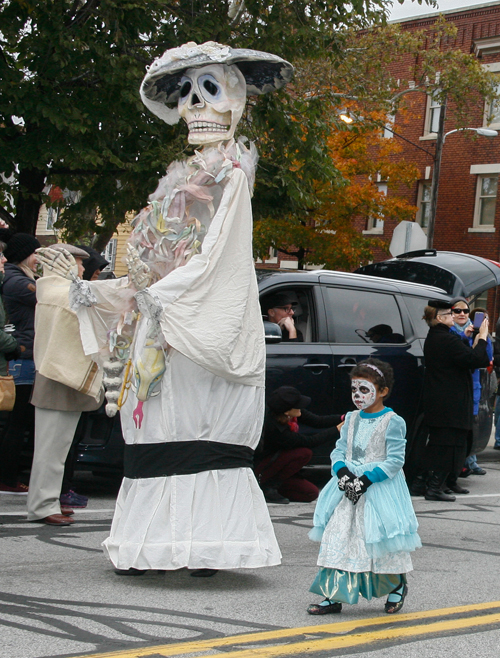 ---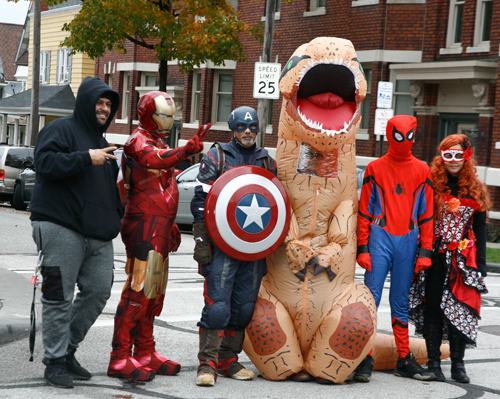 ---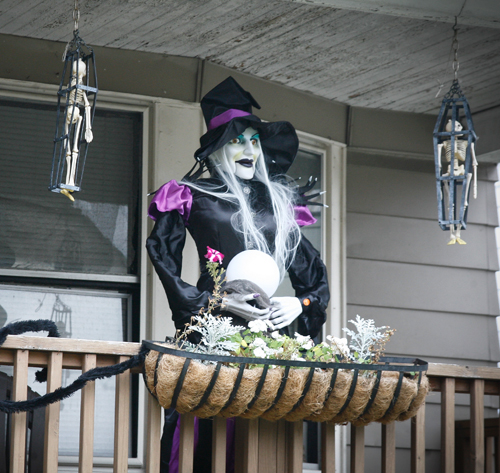 ---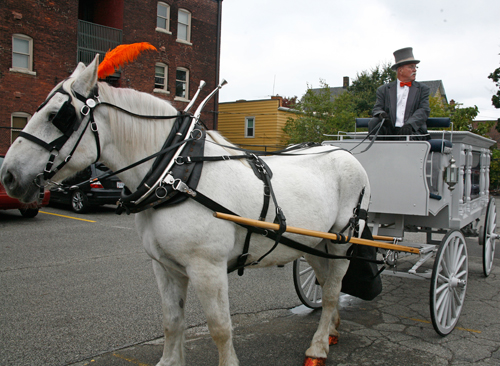 ---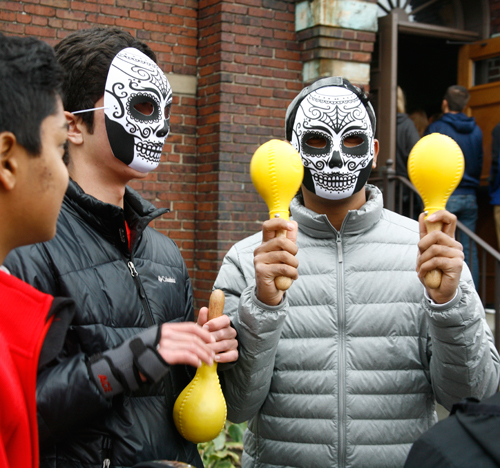 ---
***

Stay informed about the local Mexican (and/or Colombian, Peruvian, etc.) community by signing up for the free Cleveland Mexican eNews mailings. You can select other groups as well. It's easy and free.

Fill out the form for the free Mexican eNews.

***

---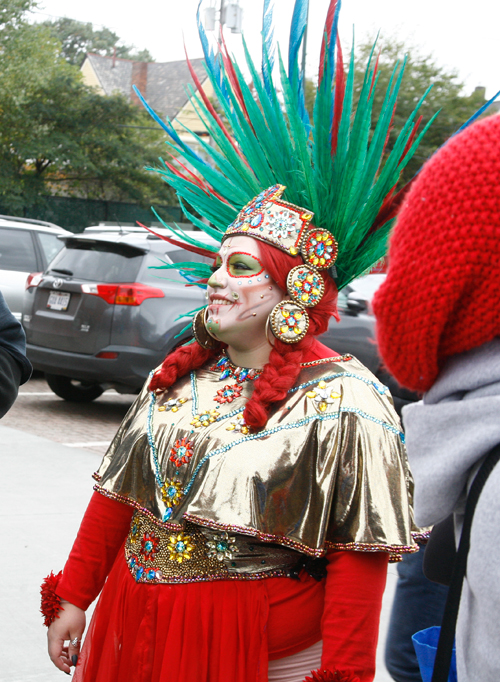 ---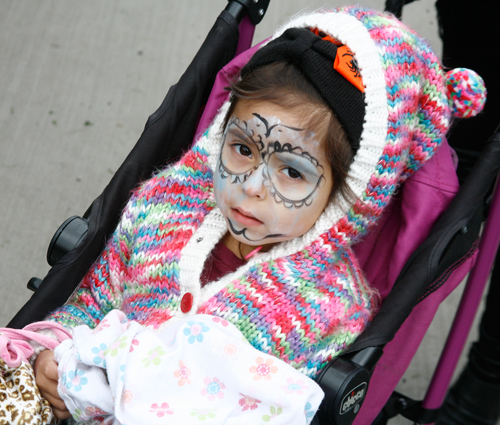 ---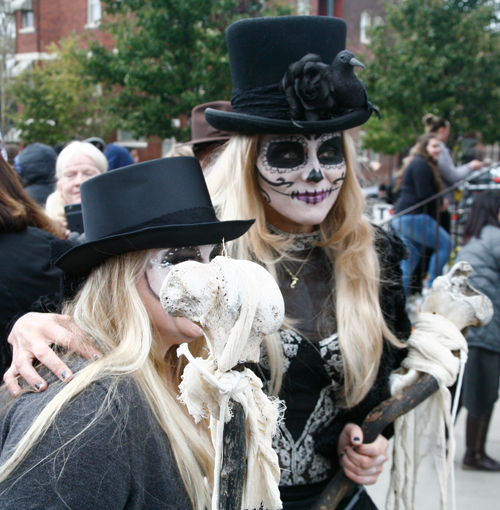 ---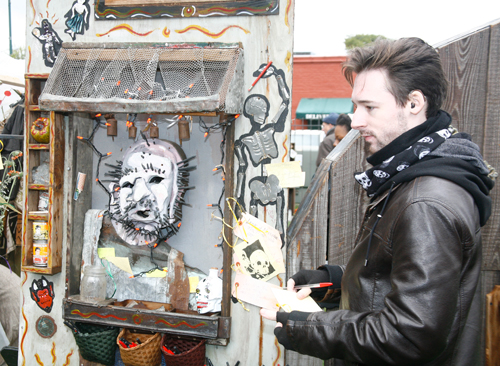 ---
---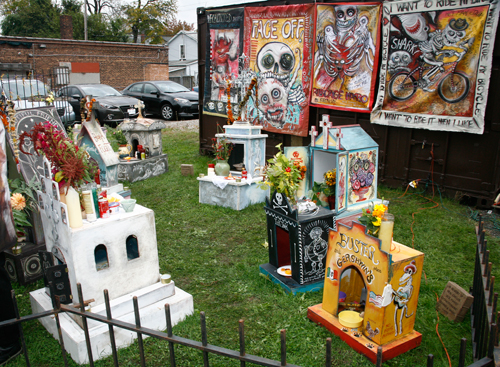 ---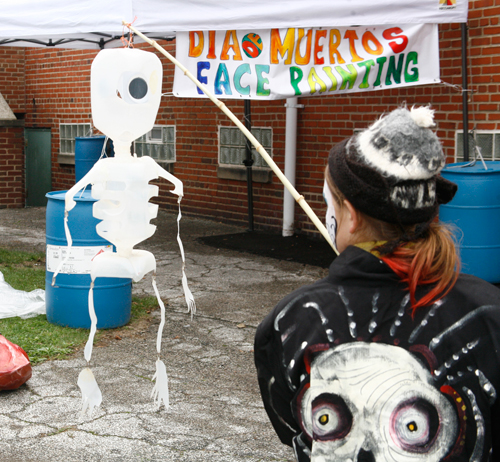 ---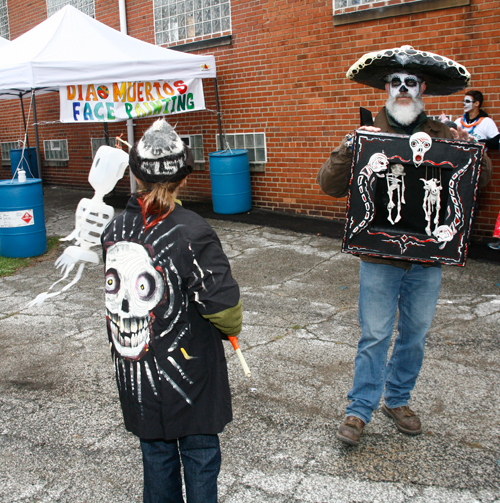 ---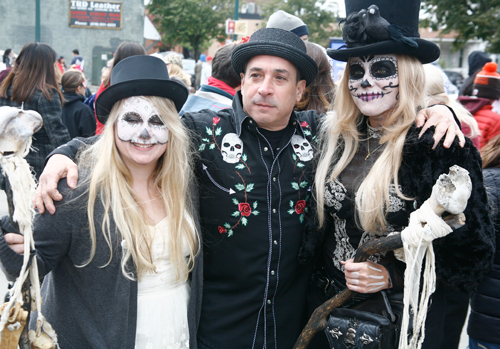 ---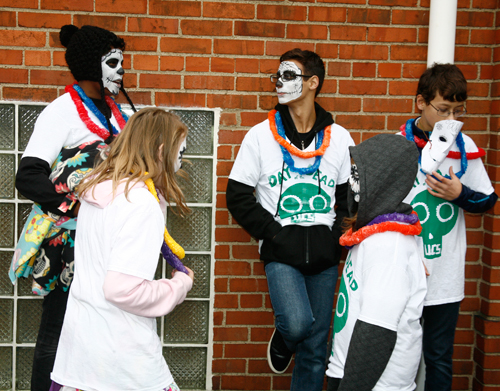 ---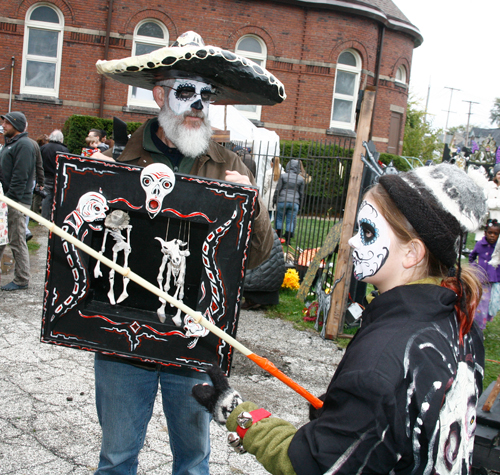 ---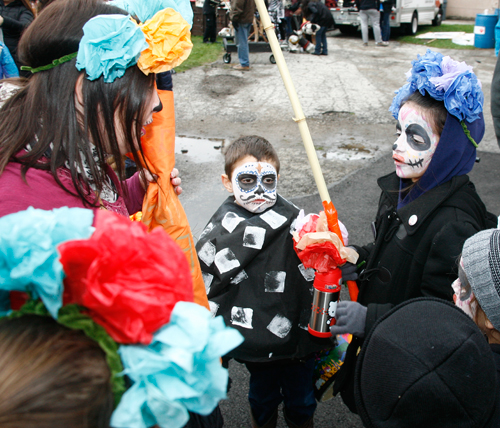 ---
***

Want to learn about ethnic and cultural events in Cleveland such as this? Sign up for the free eNews and every Wednesday morning you will receive a free e-mail listing the next week's events. It's easy and free.

Select 'WEEKLY' when you fill out the form for the free weekly eNews.

***

---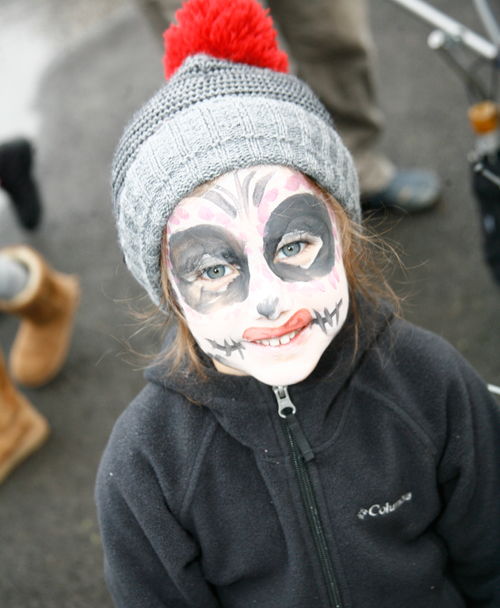 ---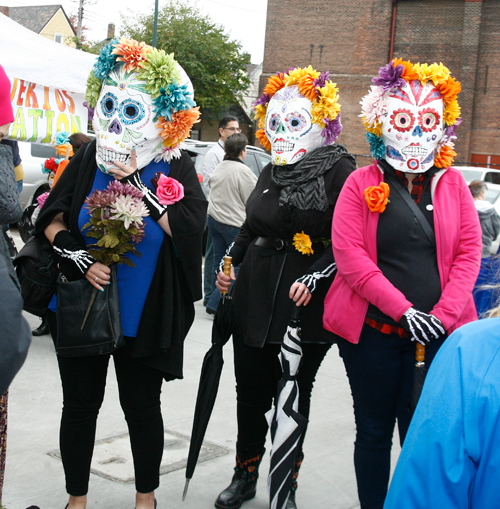 ---
---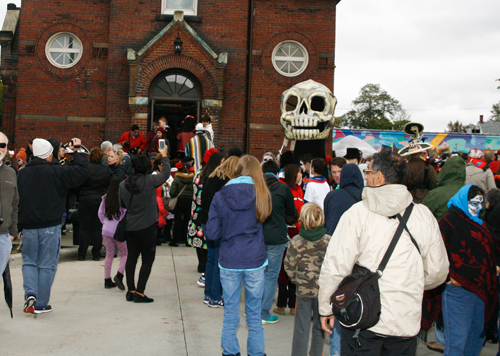 ---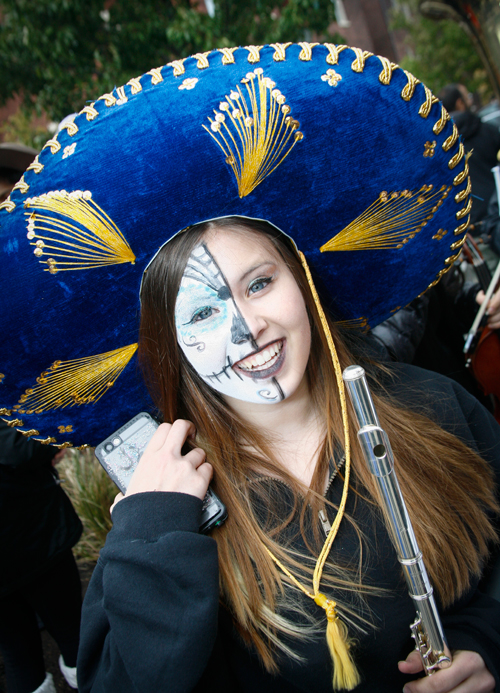 ---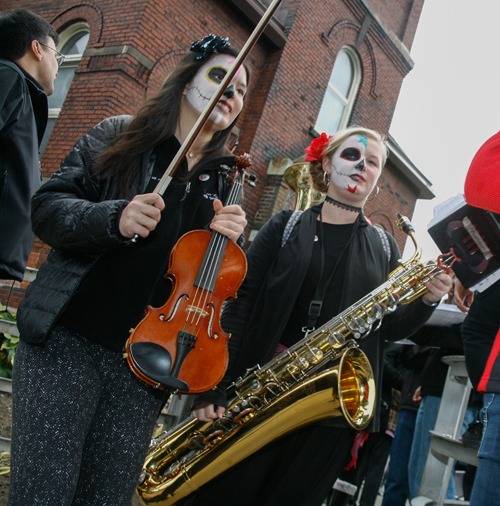 ---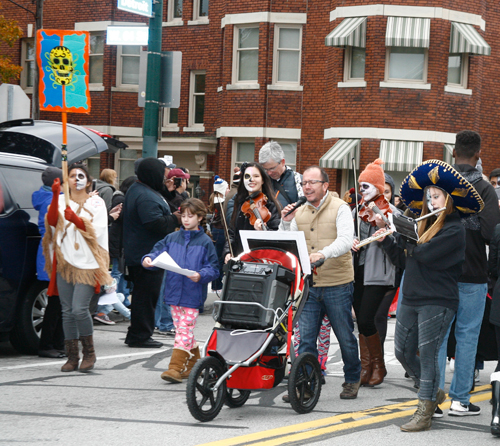 ---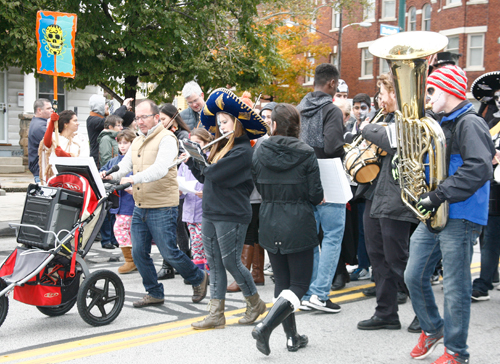 ---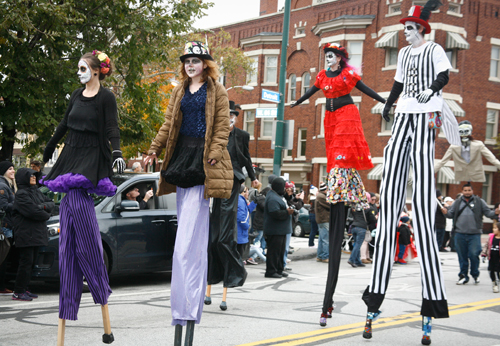 ---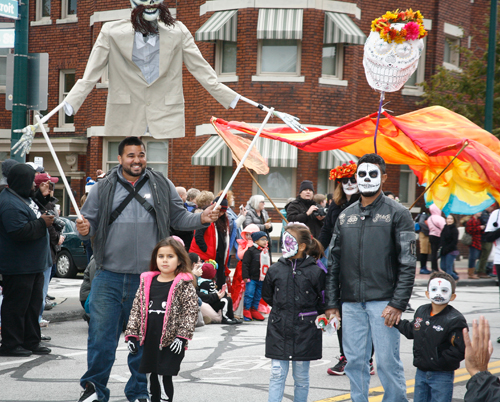 ---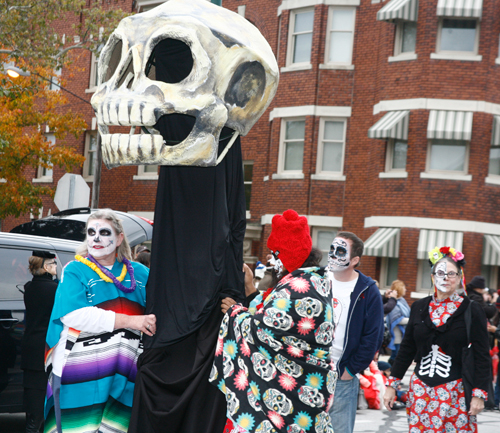 ---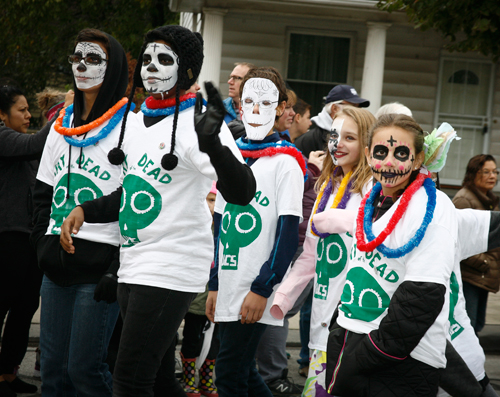 ---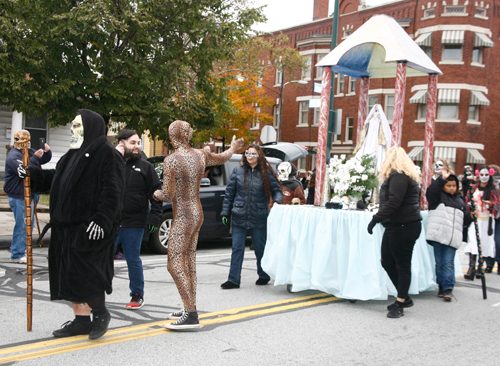 ---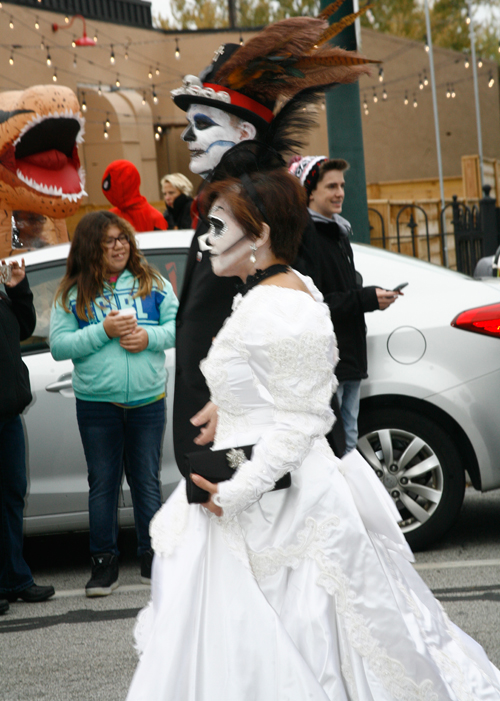 ---
---
Top of Page
Back to Cleveland Mexicans