The Latvian Cultural Garden was dedicated October 8, 2006.
---


The design of the Latvian Garden is the result of a competition of 4 artists - 2 from Latvia and 2 Latvian-Americans


---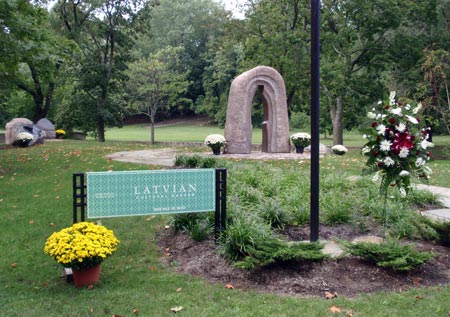 Sand was brought from the 4 regions of Latvia for the Garden


---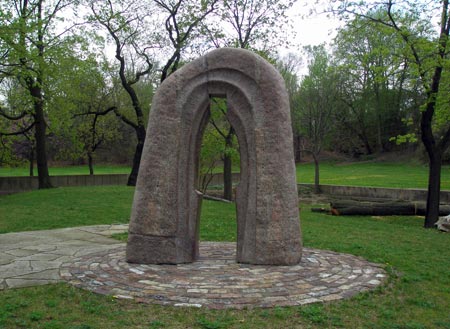 The sculpture is made of granite and depicts a transition from the Old World to the New as you pass through it.


---


The outline is of a Latvian girl in costume.


---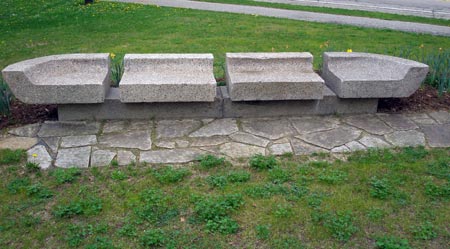 ---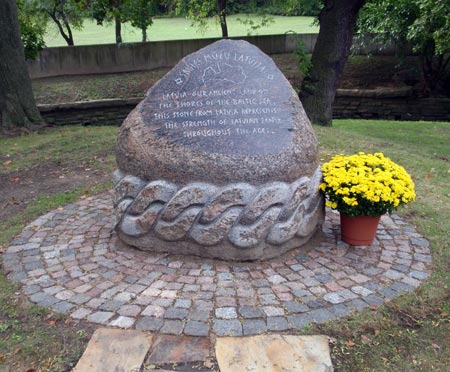 ---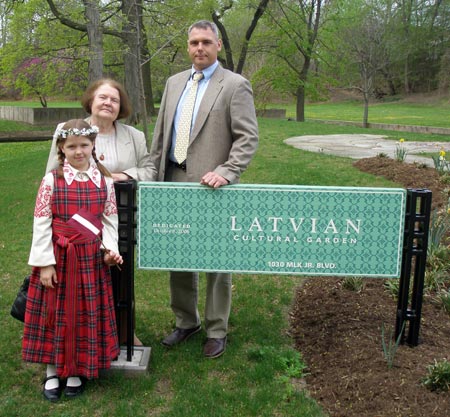 Anda Cook with son John and granddaughter Greyley
---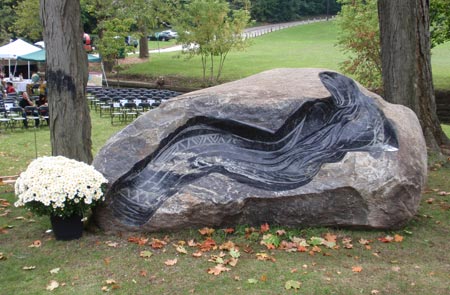 ---
Take a brief video tour of the Latvian Cultural Garden
---
Sculptor Girts Burvis and his son speak about their sculpture in the Latvian Cultural Garden
---
---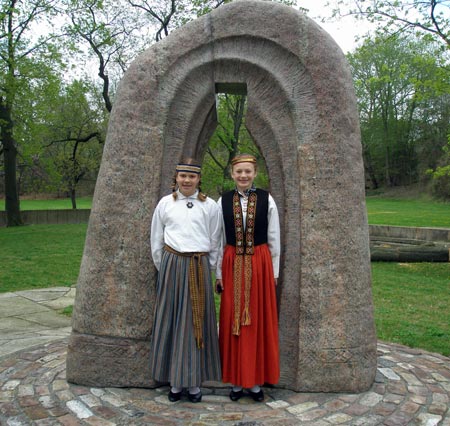 Ariana Dauhss and Laila Kubulias


---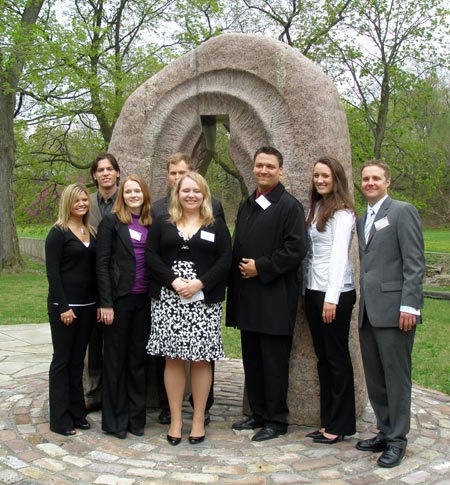 ---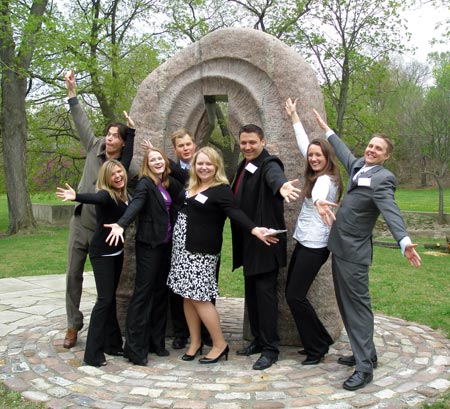 Ah, to be young!
---