The Maltz Museum of Jewish Heritage was transformed into a Mahjong Hall in honor of The Chinese New Year. Some have said the game is the single most factor that has brought Jews and Chinese together.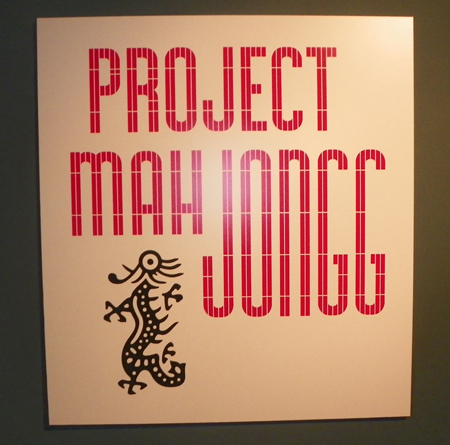 Like most things, if you are not "in the know" about certain things, it is hard to believe the lengths some people will go to play a game of "Mahj". Some carry an emergency travel set with them. Some teach classes - others take them. There are Mahj games at many of the community centers and Mahj house parties are gaining more and more popularity.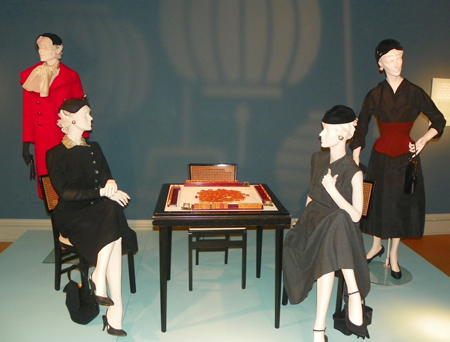 There are Mahj napkins, table cloths, plates and purses. Even famed designer Isaac Mizrahi designed clothes with a Mahjong pattern because of his mother's deep love of the game.
The game originated in China and most often is played with four players. It is a complicated game using 136 tiles based on Chinese symbols and characters. If one with no knowledge of the game was just to observe, chances are they would learn nothing. Players move at a fast and furious pace and it is clear only to the players what is actually happening.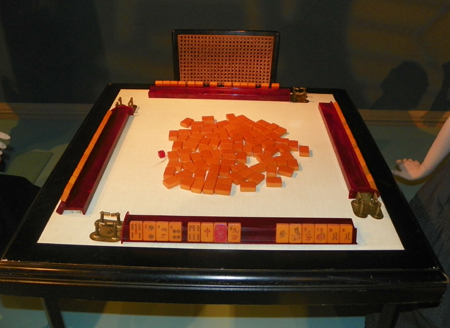 The Mahjong boards and tiles are often passed down from generation to generation and are quite beautiful. There are games sets made of bone, bamboo and other elaborate materials on display.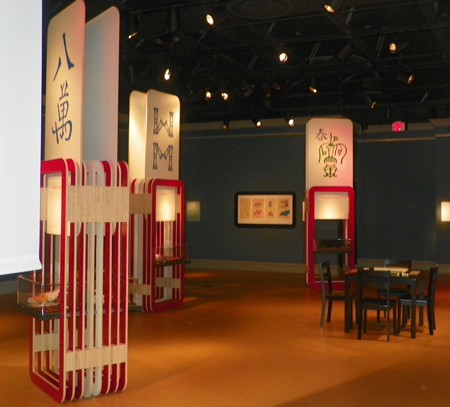 There is only one scheduled appearance for this phenomenal traveling display in all of the Midwest - and that is at the Maltz Museum where it will be featured until April 22, 2012. The exhibit contains original artwork by Christoph Niemann, Isaac Mizrahi, Maira Kalman and Bruce McCall.
The opening event on Sunday, January 22, included a beautiful array of food prepared by the always fabulous Pearl of the Orient and music from the Cleveland Chinese Music Ensemble.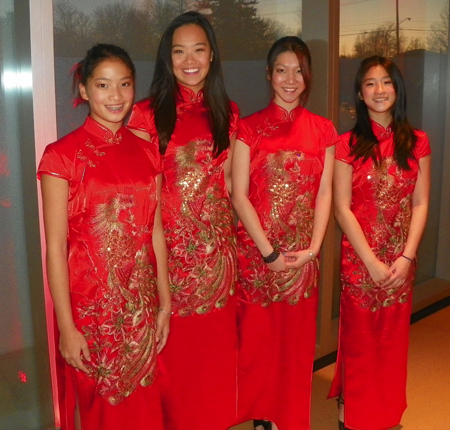 Chinese New Year greeters - Stephanie Zhou, Dianna Lu,
Margaret Li and Lynn Jiao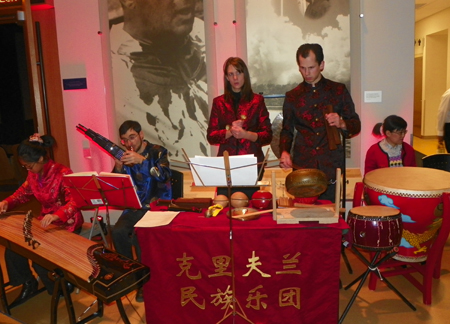 Cleveland Chinese Musical Ensemble



Throughout the run of the exhibit there will be opportunities to play the game as well as take in the displays and watch a short documentary.

For more information contact the Museum at maltzmuseum.org
---
Enjoy these photos from the Maltz Museum Mahjohng Exhibit.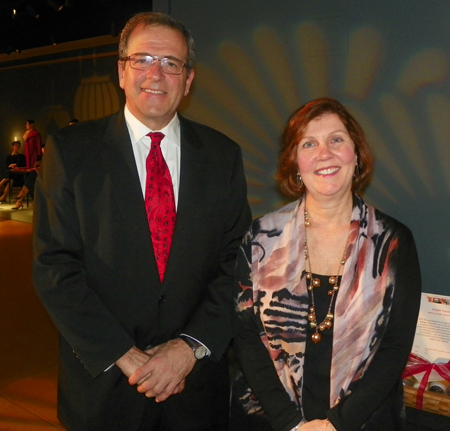 David Schafer and Judi Feniger


---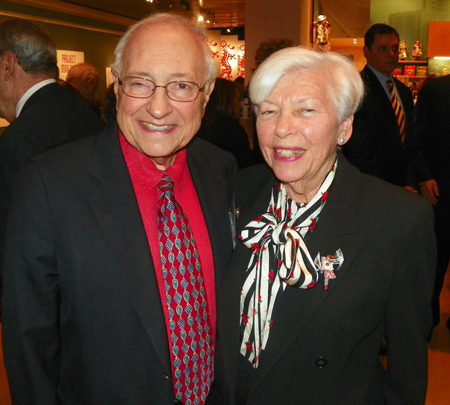 Milton and Tamar Maltz


---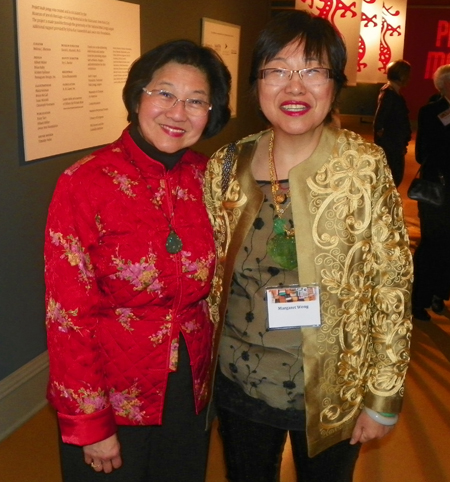 Cecilia and Margaret Wong


---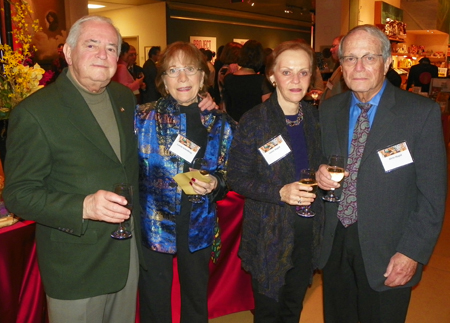 Alan and Carole Schonberg with Lorrie and Alvin Magid


---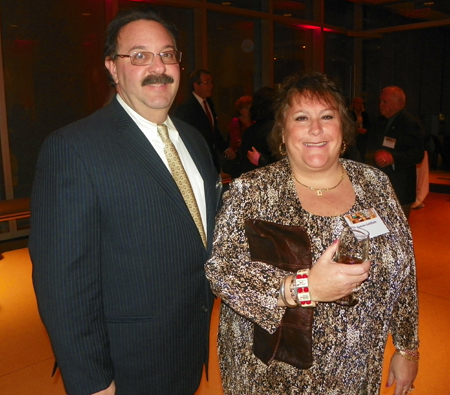 Lenny and Bonnie Goldfarb


---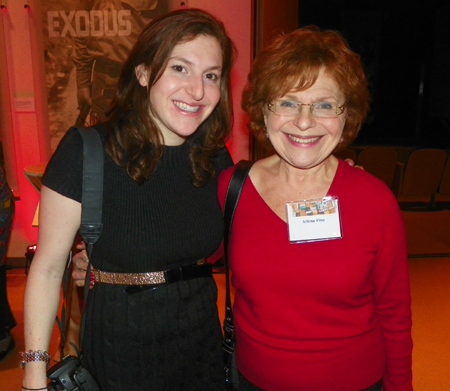 Abby and Arlene Fine


---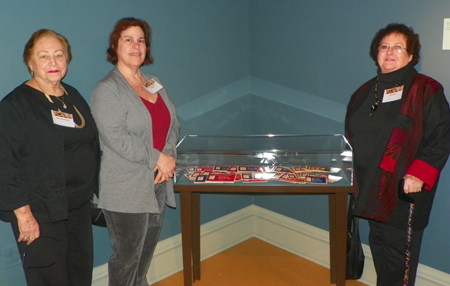 Illene Rosewater, Dr. Paula Schaffer-Pulaskof and Lois Klein


---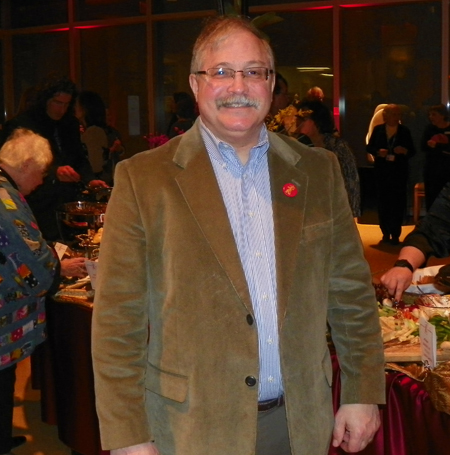 Jeff Kaplan


---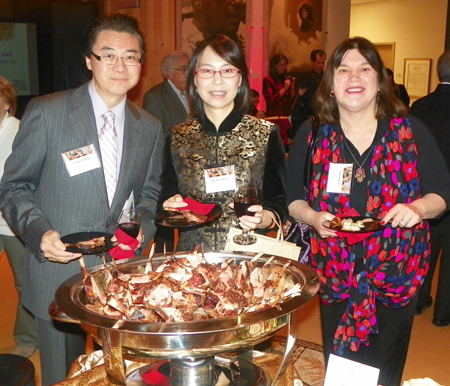 George and Lily Yao Hwang and Laura Beytas


---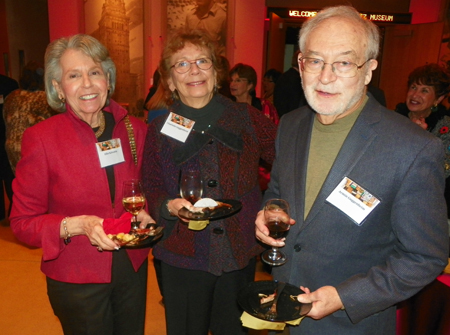 Ellie Schwarz with Charlotte and Armin Guugenheim


---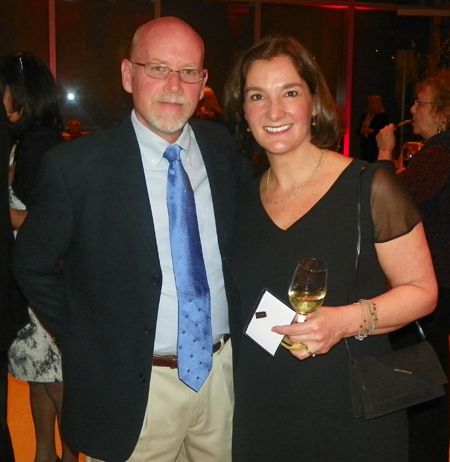 John and Amy Cummings


---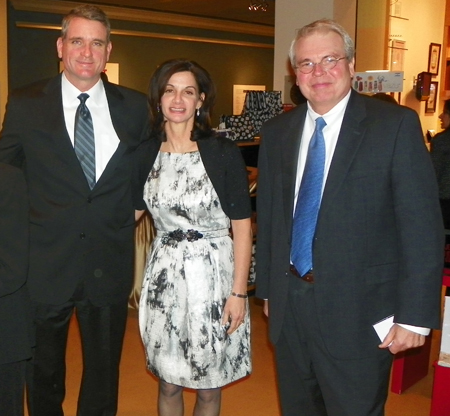 Bill and Kelly Elliot with Rob Ganley


---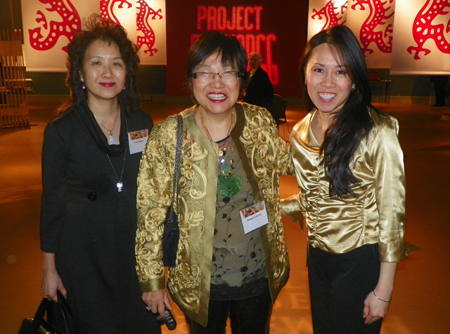 Cindy Kwan, Margaret Wong and Lisa Wong


---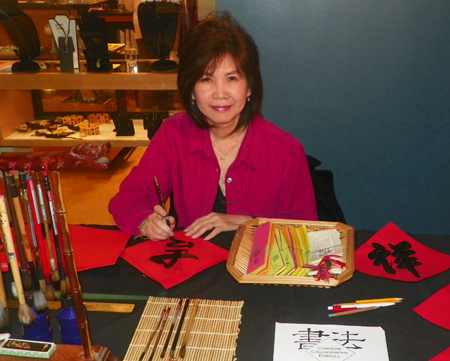 Lisa Peng


---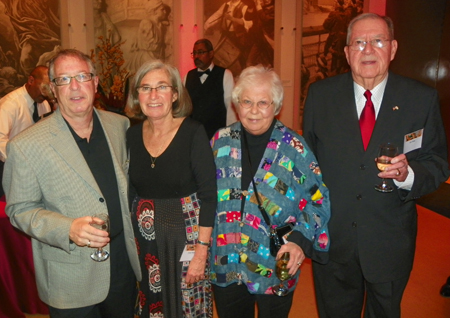 Larry and Amy Nadler with Gloria and Irv Fine


---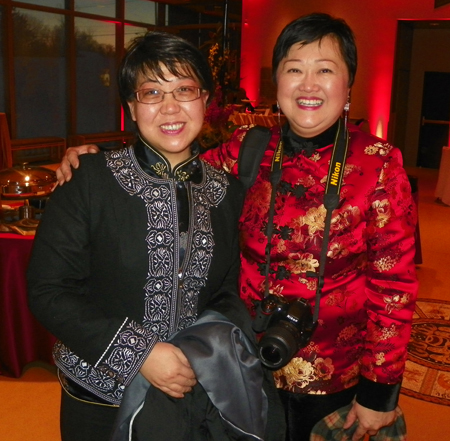 Bing Xu and Anne Pu


---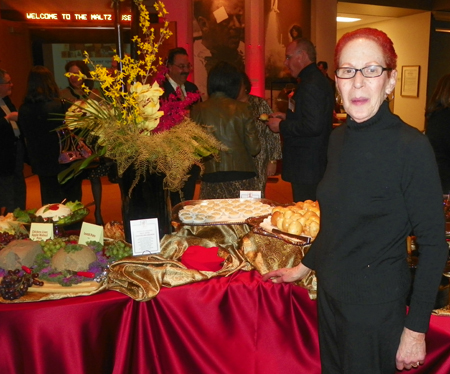 Francine McLaughlin


---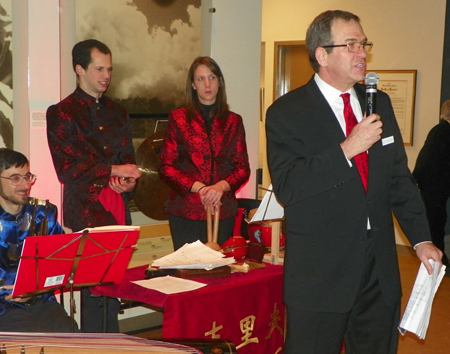 David Schafer introducing Cleveland Chinese Music Ensemble


---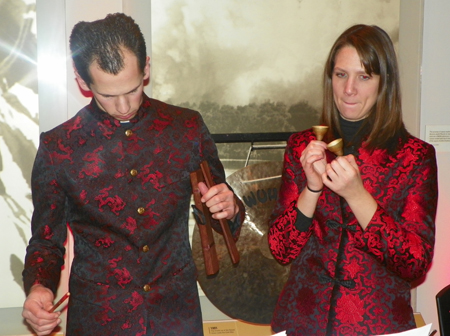 Cleveland Chinese Music Ensemble


---
Back to Top
Back to Cleveland Jews
Back to Cleveland Chinese