Overview of Disaster Relief Efforts in Japan
and Ways to Help
Margaret W. Wong Offices
May 5, 2011
Margaret W. Wong hosted a gathering of guests at her law office to hear an up-to-date overview of disaster relief efforts in Japan. The March 11th earthquake and subsequent tsunami devastated the Tohoku region and led to the loss of thousands of lives and displacement of thousands of individuals.
As of April 15th, the American Red Cross has sent more than $103 million to partners working in Japan. As outstanding pledges from donors are fulfilled, the Red Cross will make additional contributions that will support a variety of immediate relief and early recovery needs.
The Red Cross work in Japan focuses on emergency healthcare and relief distributions in the first month after the disaster, and in the coming weeks, the Japanese Red Cross will continue to develop early recovery programs and help restore social services.
Kuninori Matsuda, Consul General, Consulate General of Japan in Detroit spoke about the disaster and the generous support of friends in Northeast Ohio.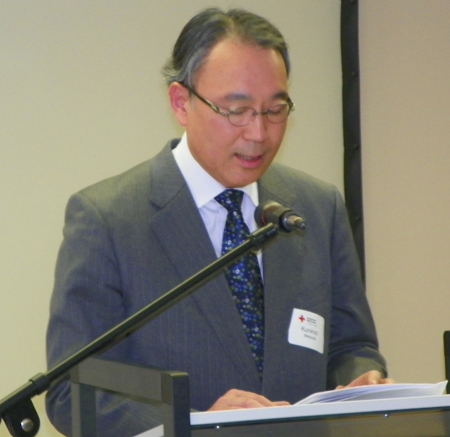 Richard W. Pogue, Chairman, Board of Directors of the American Red Cross of Greater Cleveland spoke about the Red Cross's efforts.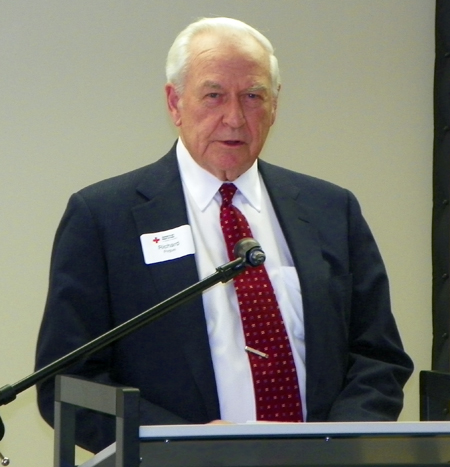 Richard W. Pogue
---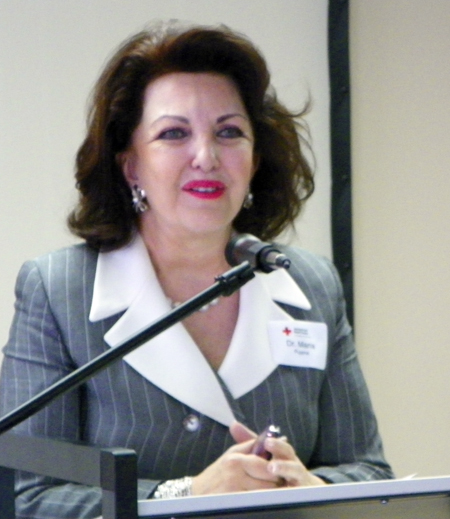 Dr. Maria Pujana also spoke



Dr. Hiroyuki "Hiro" Fujita, president and chief executive of Quality Electrodynamics, talked about the earthquake disaster in Japan and how "We cannot just be defeated. We have to stand up."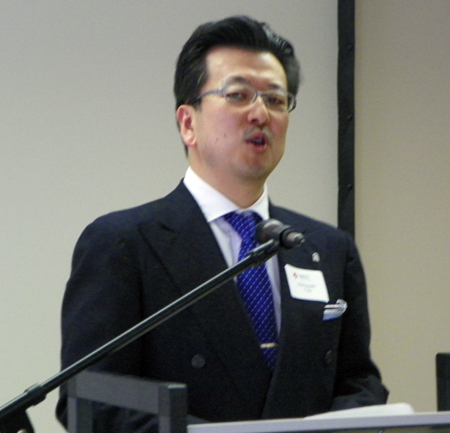 Dr. Hiroyuki Fujita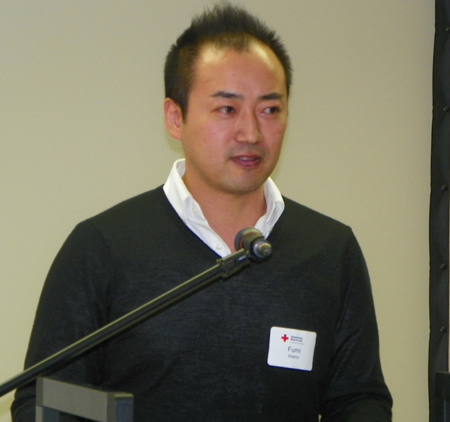 Fumi Asano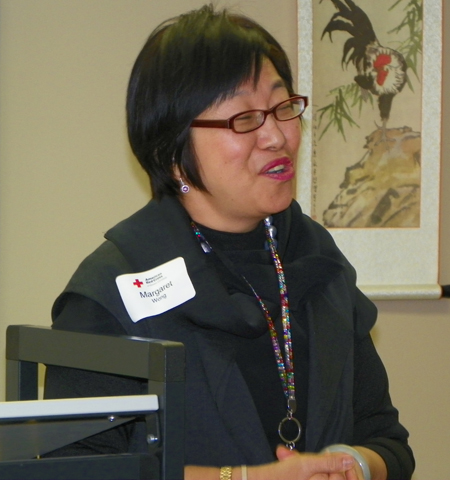 Margaret W. Wong



Enjoy these images from the event.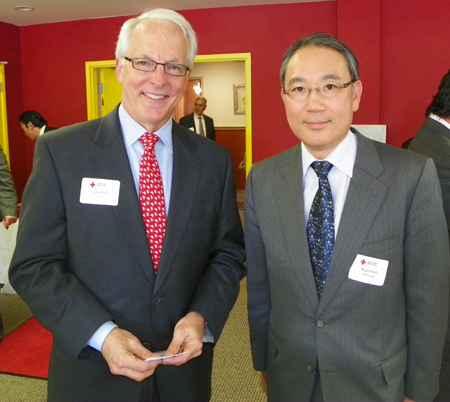 Leland Lewis and Kuninori Matsuda


---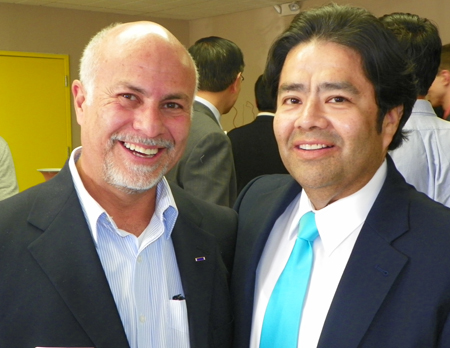 Luis Martinez and Eduardo Romero


---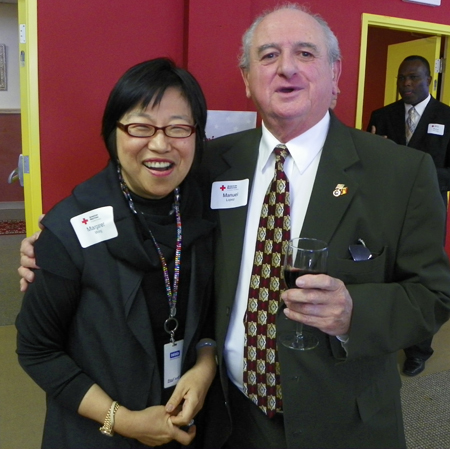 Margaret Wong and Manuel Lopez


---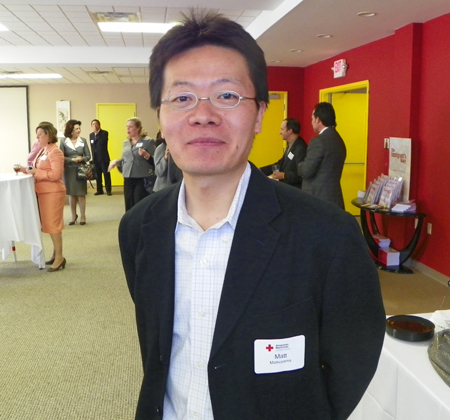 Matt Matsuyama


---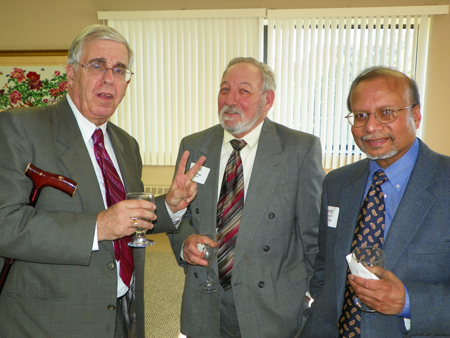 Joe Meissner, George Burke and Asim Datta


---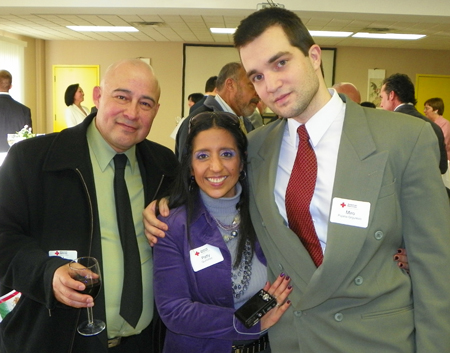 Angel Galvan, Patty Quinonez and Miro Pujana


---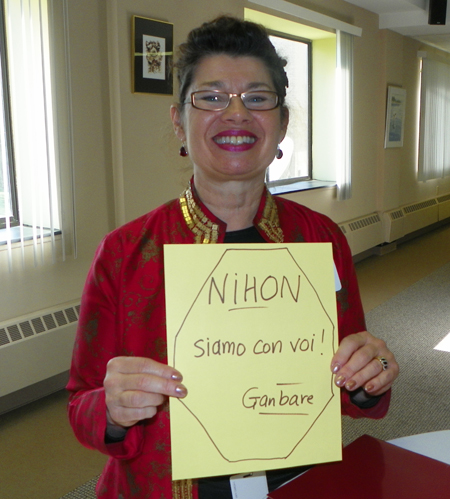 Laura Fruscella
The sign Laura is holding says "Japan - We are with you - Keep your chin up!" in Italian.


---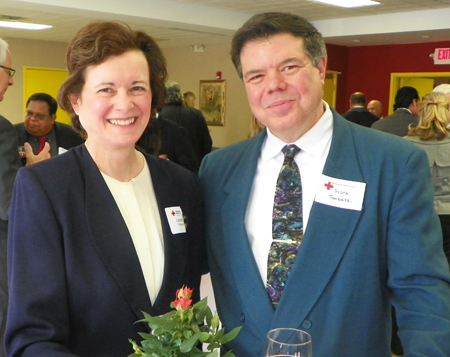 Laurel and Frank Tombazzi


---


Dick Pogue and Margaret Wong


---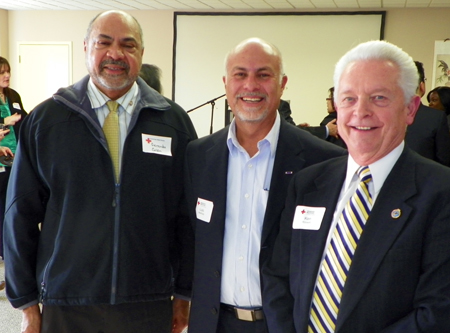 Gerardo Colon, Luis Martinez and Ken Kovach


---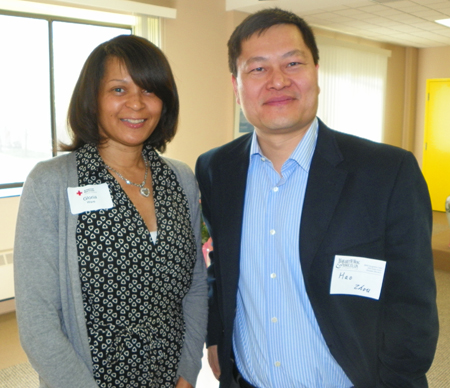 Gloria Ware and Hao Zhou


---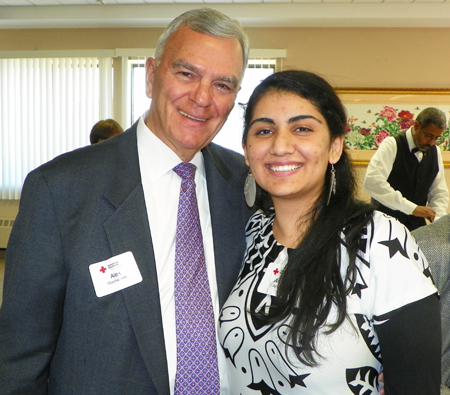 Alex Machaskee and Arooj Ashraff


---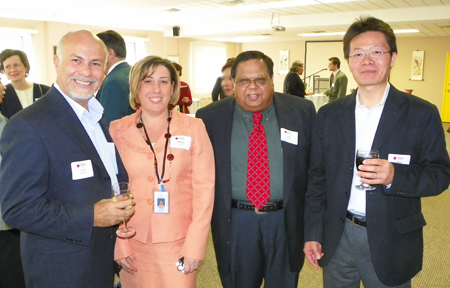 Luis Martinez, Maria Carlson, Joe Thomas and Matt Matsuyama


---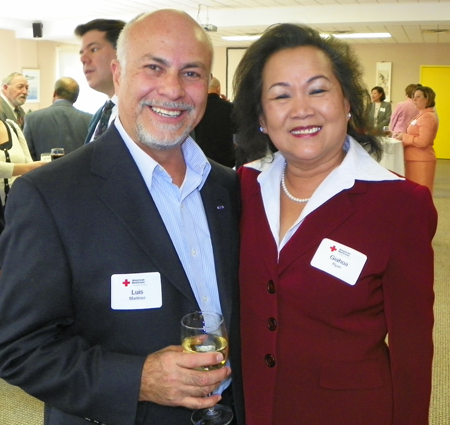 Cleveland International Hall of Fame inductees Luis Martinez and Gia Hoa Ryan


---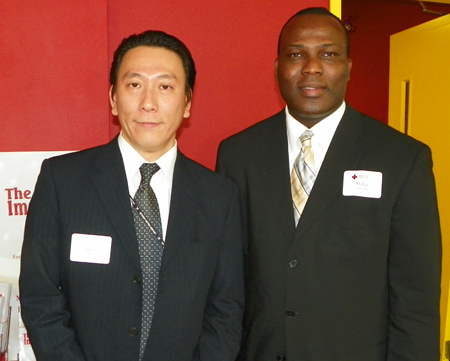 Yoshimi Aki and Rufus Dakortney


---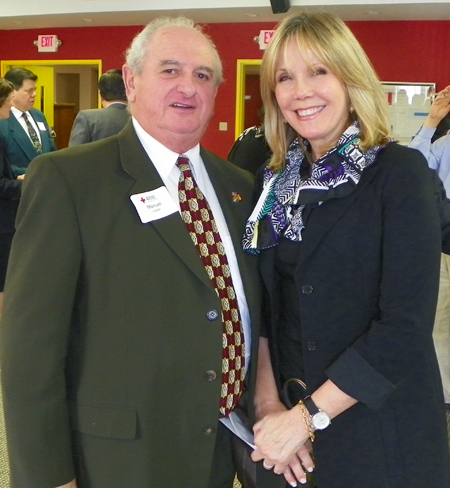 Manuel Lopez and Patsy Berkman


---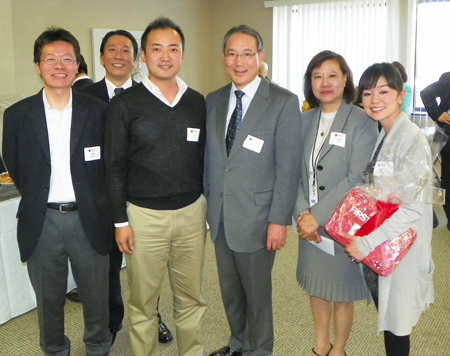 Matt Matsuyama, Yoshimi Aki, Fumi Asano, Kuninori Matsuda, Judy Wong and Hitomi Asano


---


Anthony Wong, Manuel Lopez, Judy Wong and Maria Pujana


---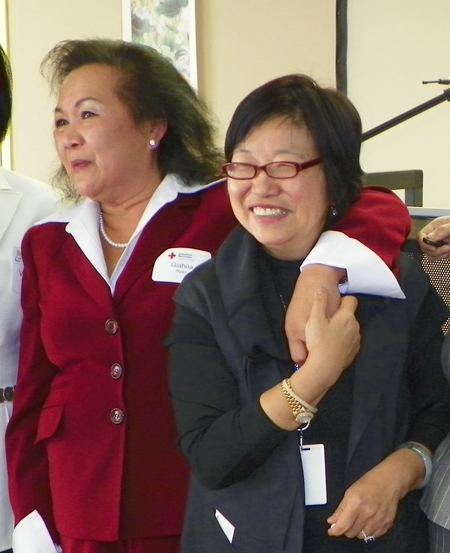 Gia Hoa Ryan and Margaret Wong


---




The generosity of Margaret Wong, the American Red Cross and the Northeast Ohio contributors was much appreciated by Consul Kuninori Matsuda
---
Top of Page
Back to Community and Special Events
Back to Japanese in Cleveland
---
ClevelandPeople.com is sponsored in part by