The Columbus Day Parade, sponsored by Italian Sons and Daughters of America (ISDA), took place in Cleveland's Little Italy neighborhood on Monday, Oct. 10 along Mayfield and Murray Hill roads. Hundreds of units marched - elaborate floats, marching bands, local artifacts, and city leaders - to celebrate Northeast Ohio's deeply rooted Italian American culture.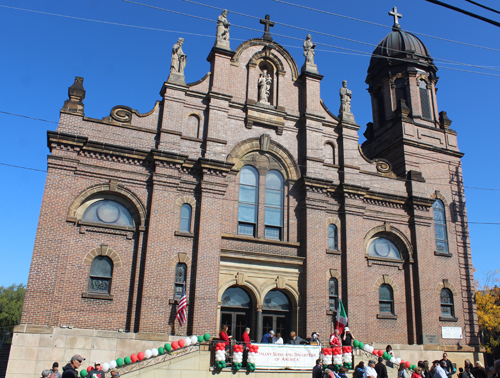 Holy Rosary Church in Cleveland's Little Italy



After Mass at Holy Rosary Church, 92.3's Anthony Lima served as MC of the Parade.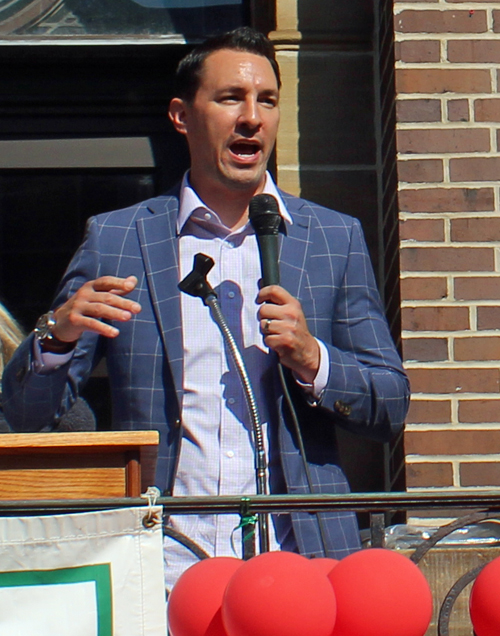 Anthony Lima



Tony introduced soprano Rachel E. Copeland who sang the Italian national anthem.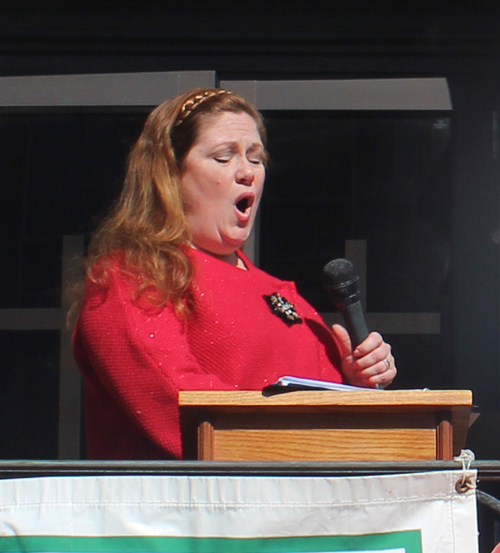 Rachel E. Copeland



Next was Russ Scarvelli who led the Star Spangled Banner and God Bless America.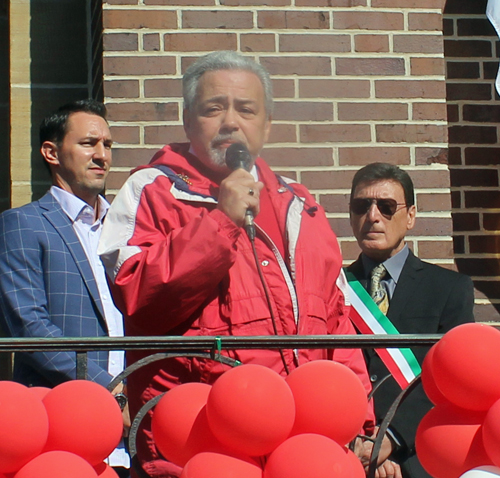 Russ Scarvelli



He then introduced ISDA National President and Greater Cleveland Columbus Day chairman Basil M. Russo who gave a few brief remarks.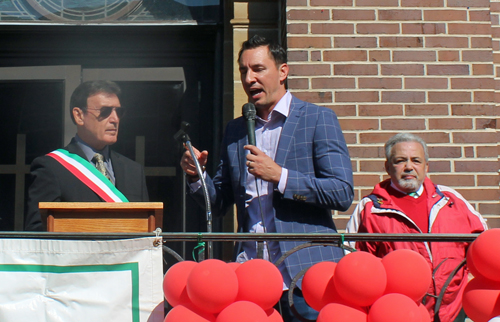 Basil Russo, Anthony Lima and Russ Scarvelli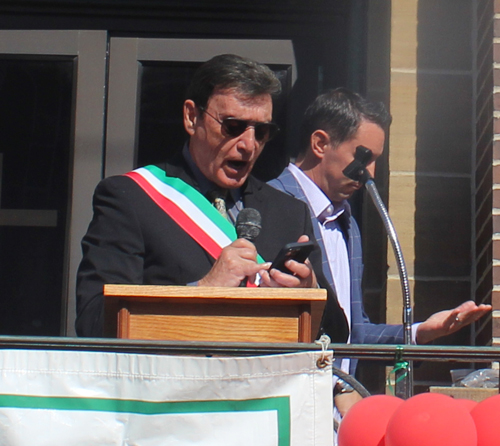 Basil Russo



Basil has said, "On Columbus Day, Italian Americans pay tribute to our ancestors, and to all walks of life, who arrived in Northeast Ohio and built better lives for their families. Many aren't aware of this, but Columbus' parades and statues were used by early Italian Americans to fuel assimilation and fight discrimination during a decades-long period of oppression. In fact, the first national Columbus Day celebration honoring Italian Americans was held in 1892 as a way to ease tensions after 11 innocent Italian immigrants were murdered in New Orleans, in front of the largest lynch mob ever to assemble on U.S. soil."

Watch a video of the opening before the Parade stepped off.



The Columbus Day Parade led off with Police and Sheriff units as well as city officials including Councilman Mike Polensek and Council President Blaine Griffin.
Councilman Mike Polensek and Council President Blaine Griffin



Honorees came next.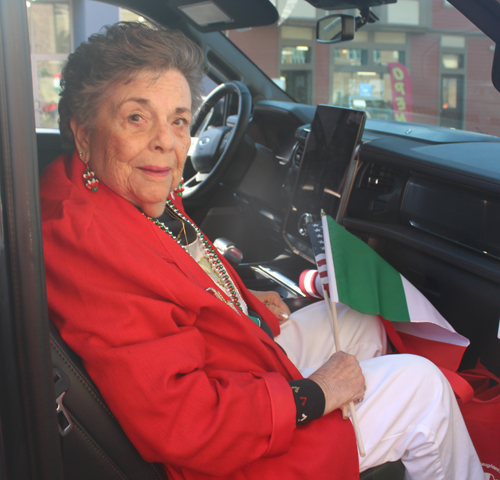 Phyllis Lopardo, Italian Mother of the Year




Joseph Frank, Lifetime Achievement Awardee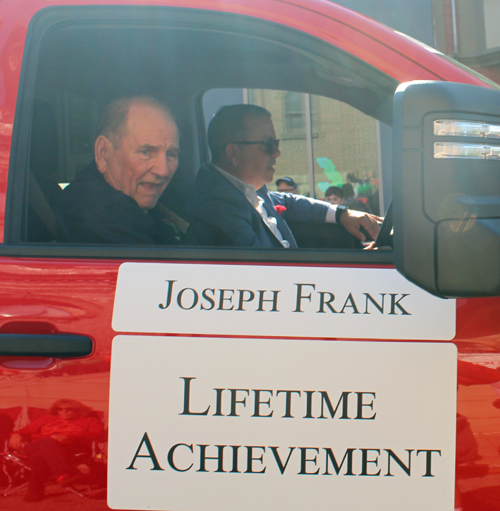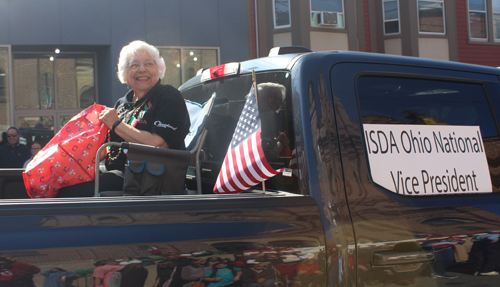 ISDA Ohio Vice President Marie Frank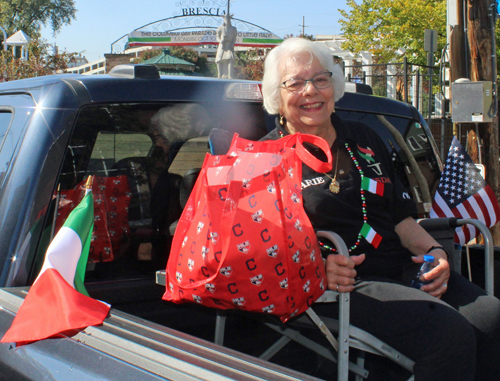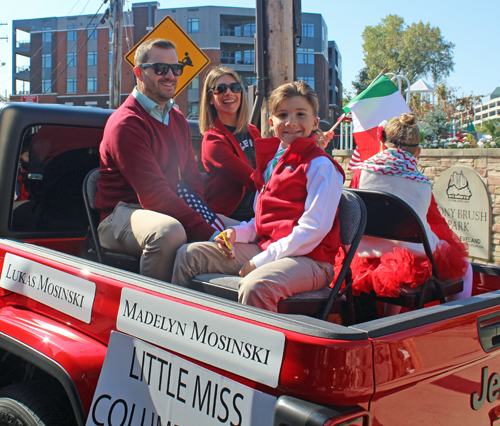 Little Miss and Mr Columbus Day
Madelyn and Lukas Mosinski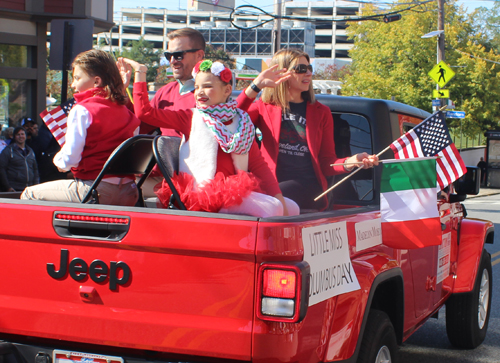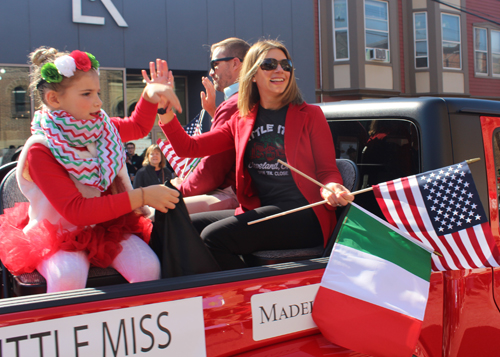 Watch a video of highlights of the Columbus Day Parade. (As usual we did not include any of the many politicians who marched.)



Enjoy these photos from the Columbus Day Parade.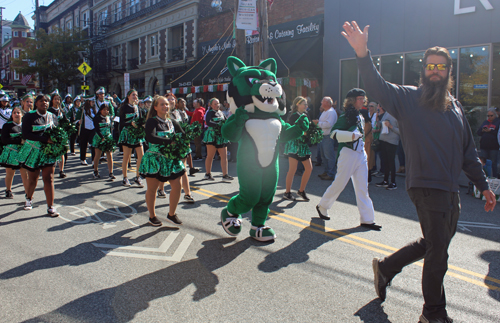 Mayfield High School Marching Band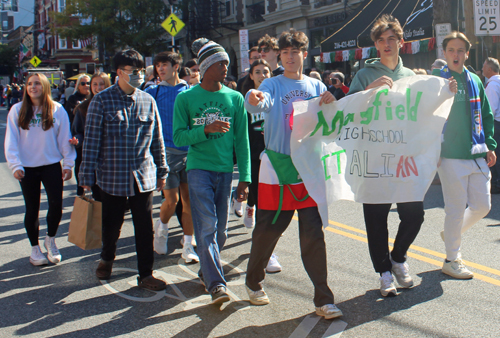 Mayfield High School Italian Club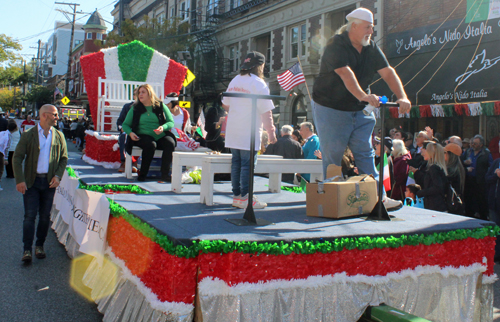 ISDA Float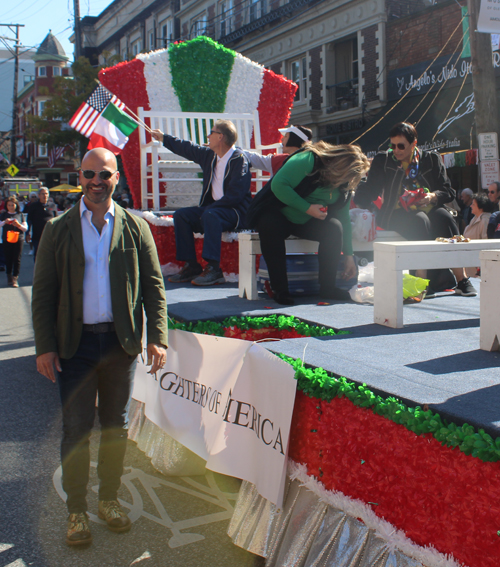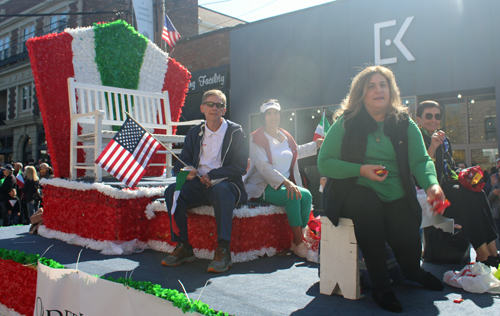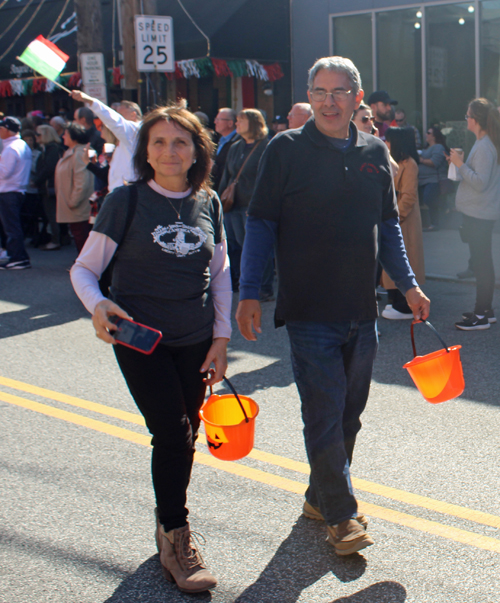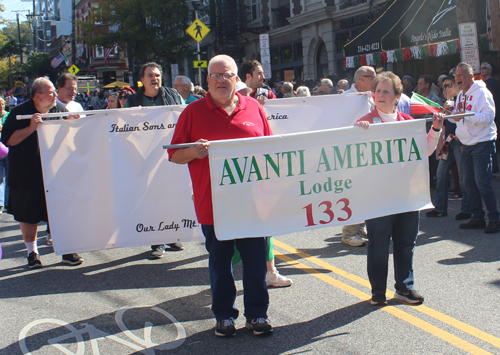 Avanti Amerita Lodge 133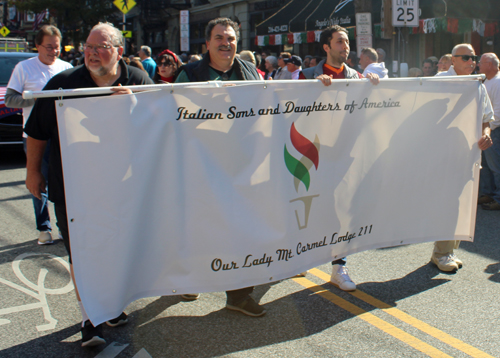 Our Lady of Mt Carrmel Lodge 211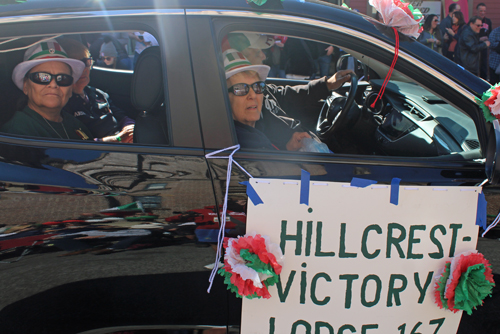 Hillcrest Victory Lodge 167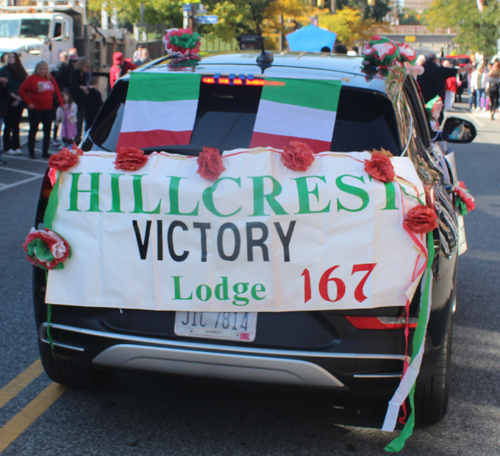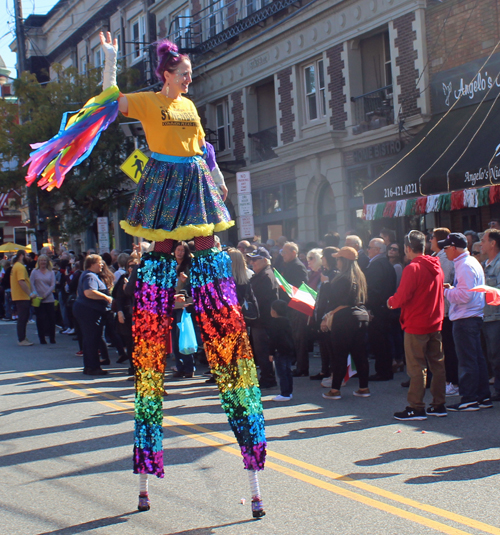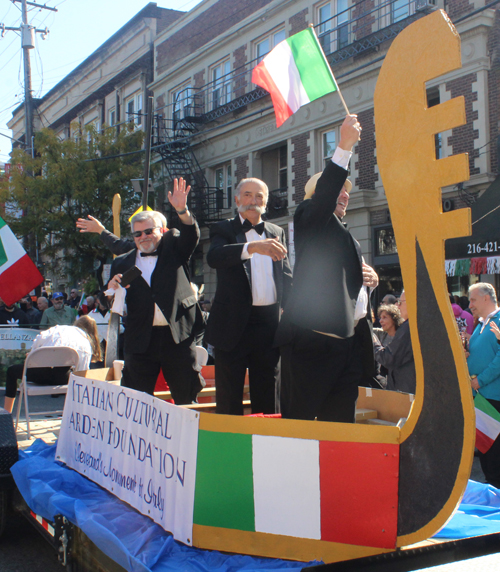 Italian Cultural Garden Foundation float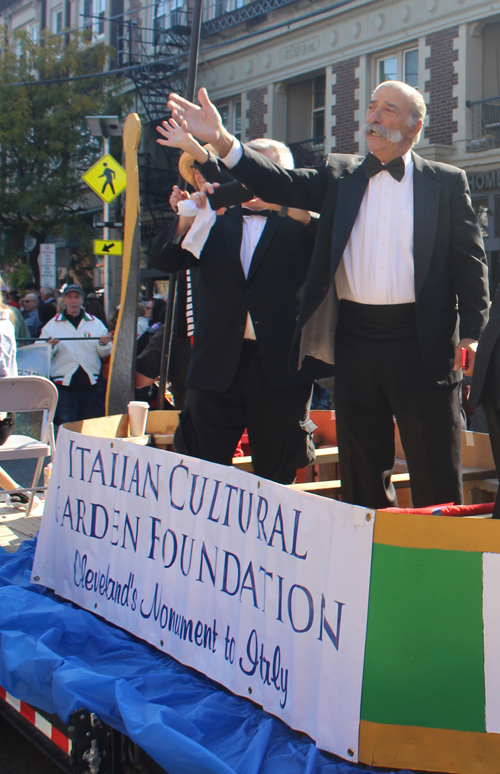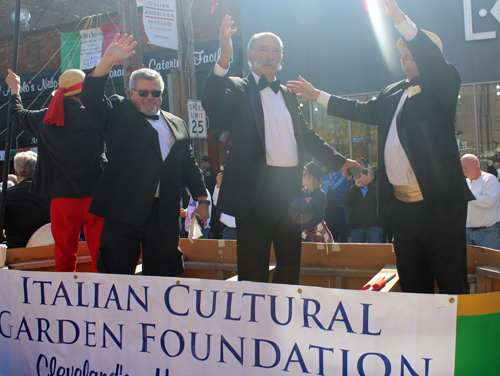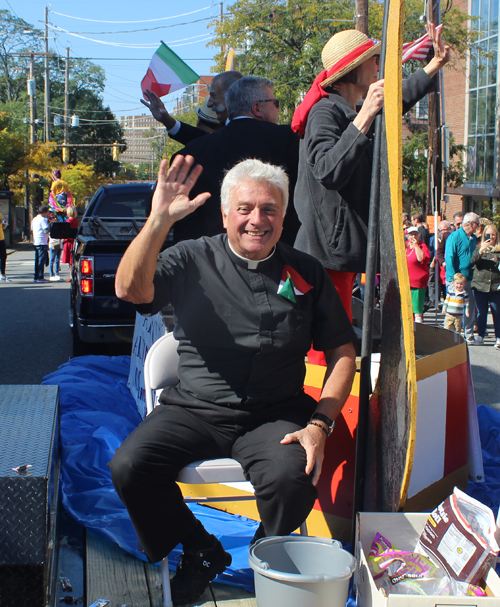 Father Rocco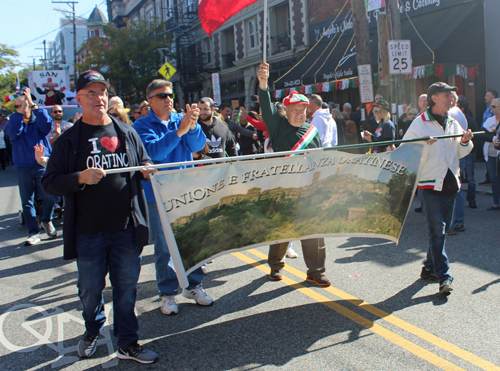 Oratinese group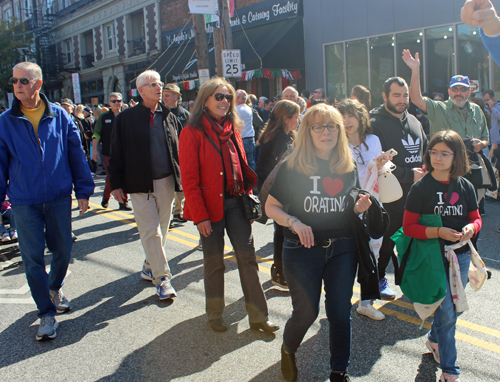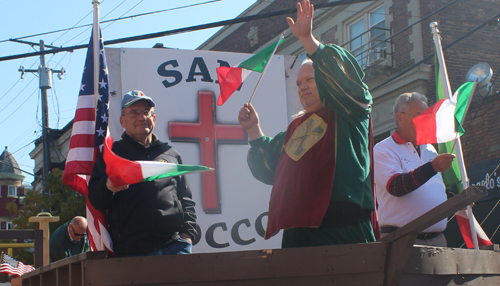 St. Rocco Church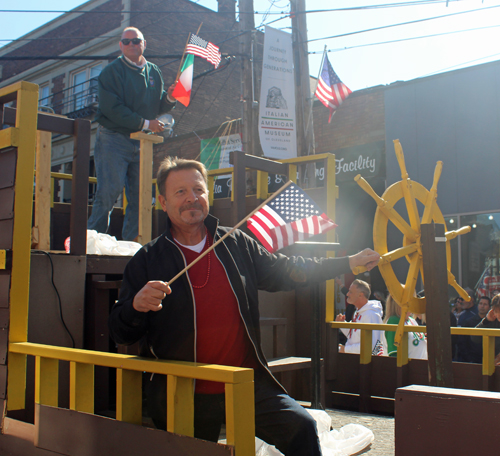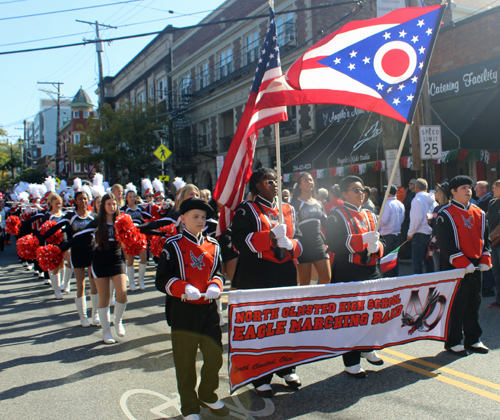 North Olmsted HS Marching Band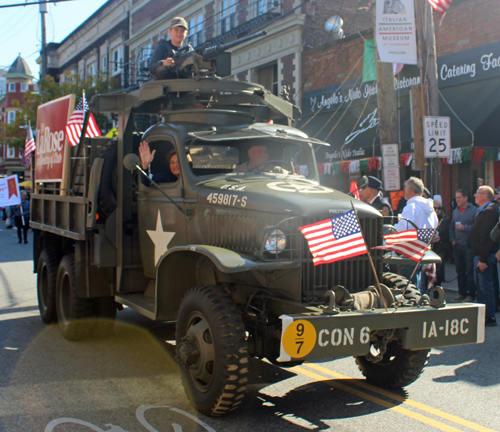 ***

Want to learn about ethnic and cultural events like this? Sign up for the free eNews and every Tuesday evening you will receive a free e-mail listing the next week's events. It's easy and free.

Fill out the form for the free weekly eNews.

***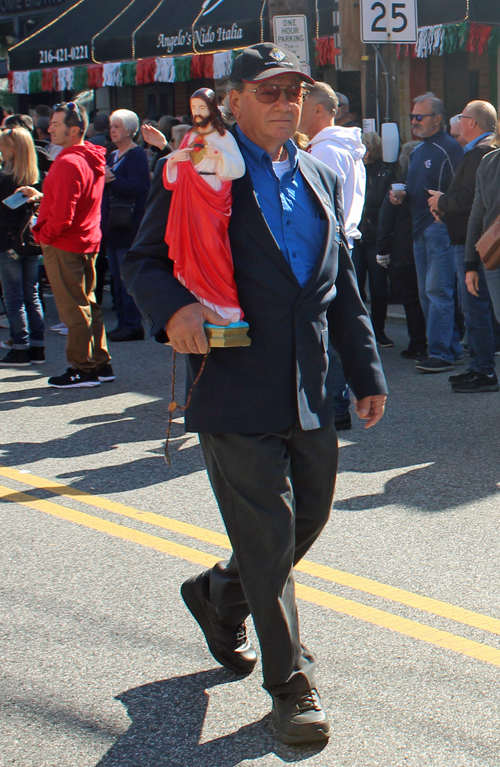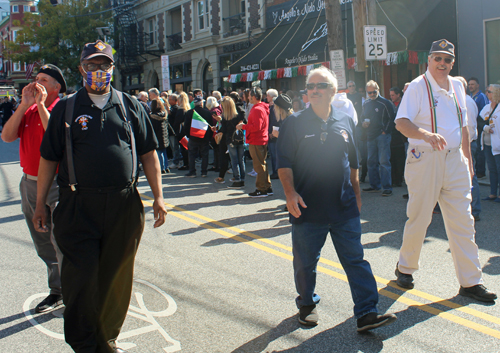 Knights of Columbus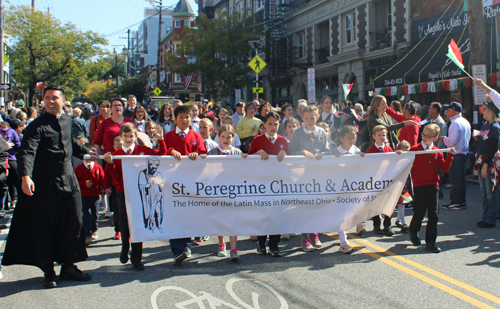 St. Peregrine Church and Academy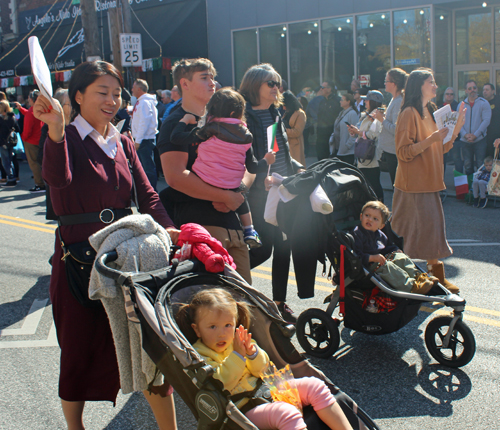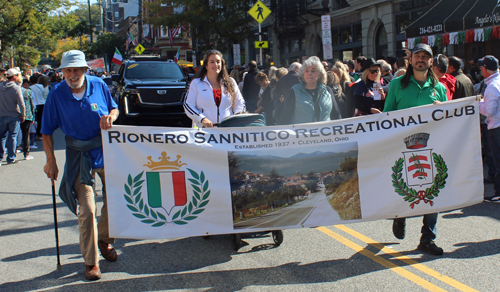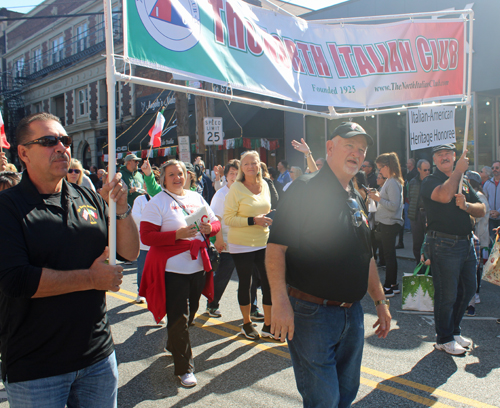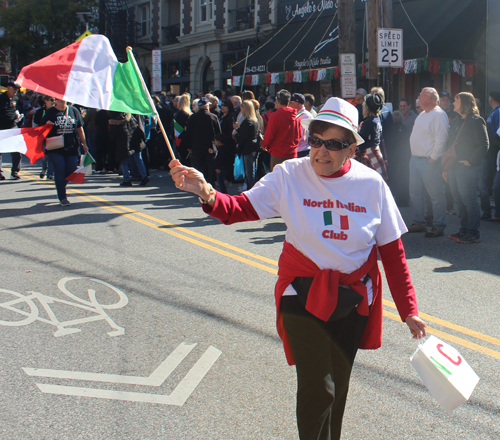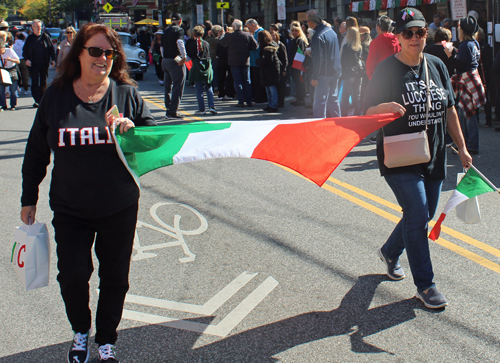 North Italian Club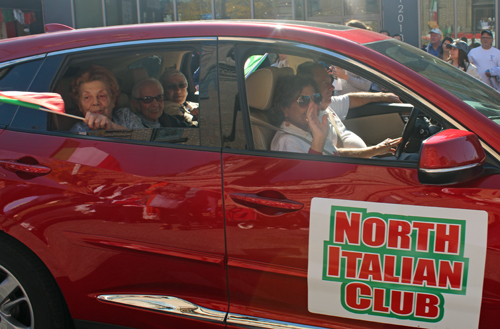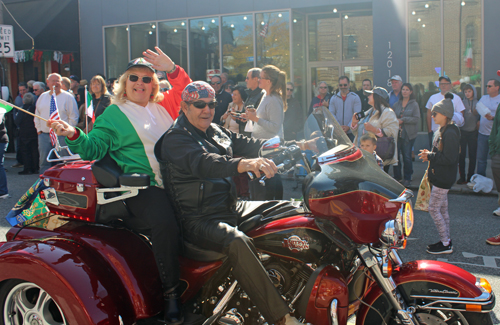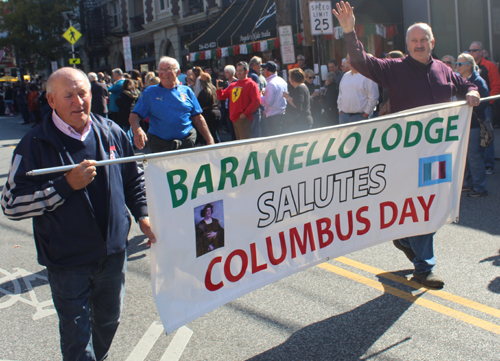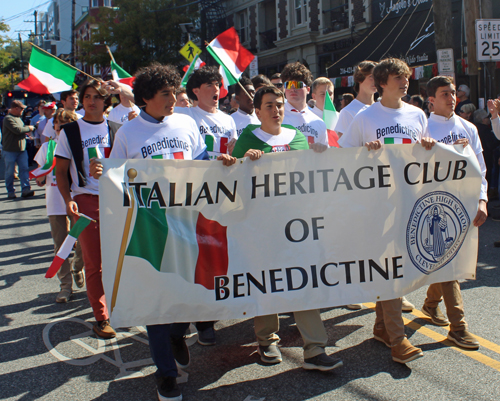 Benedictine High School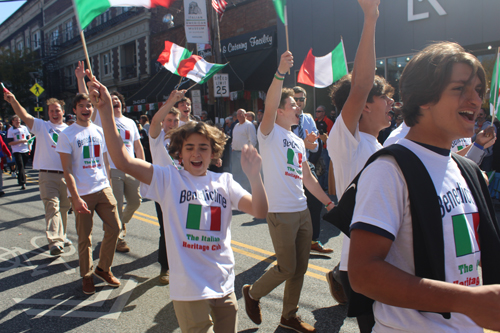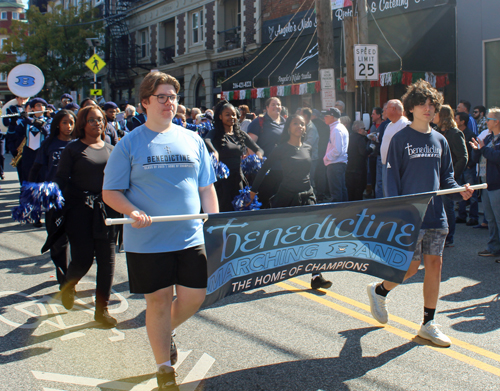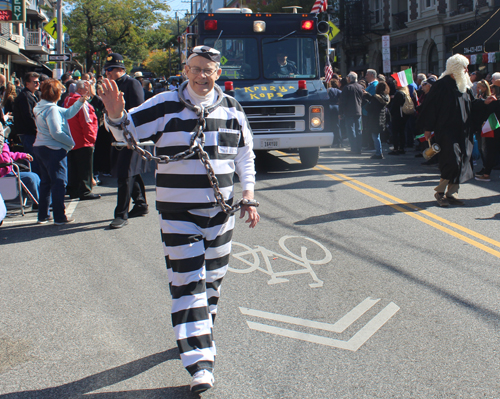 Krazy Kops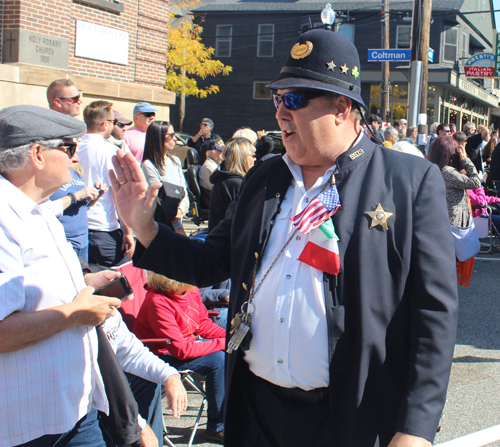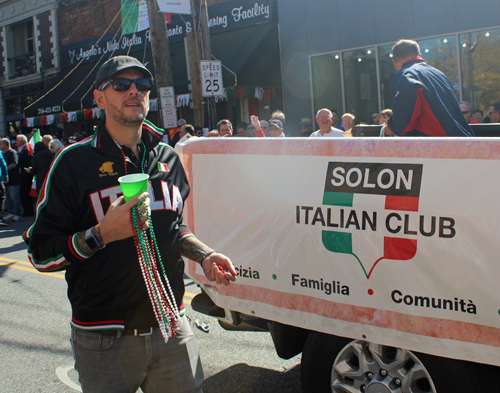 Solon Italian Club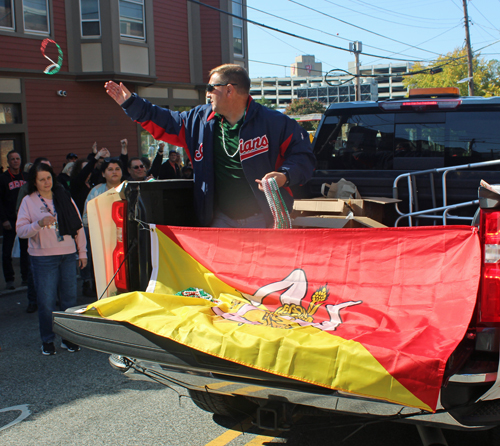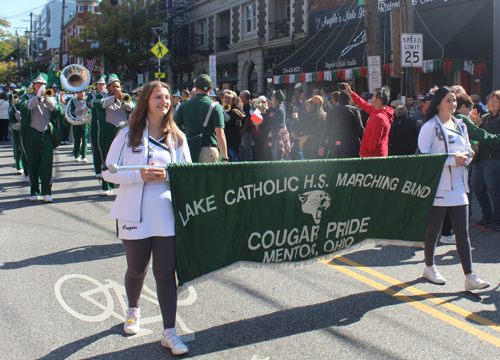 Lake Catholic HS Band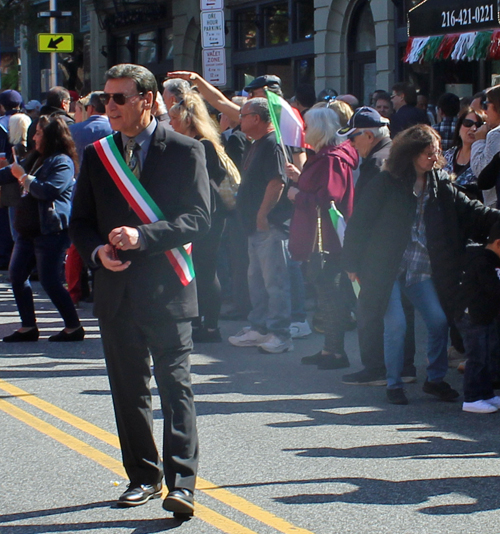 Basil Russo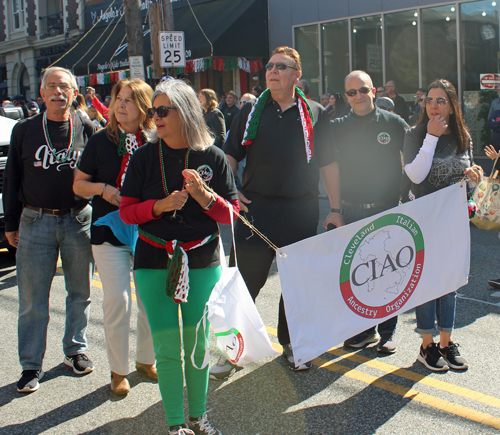 CIAO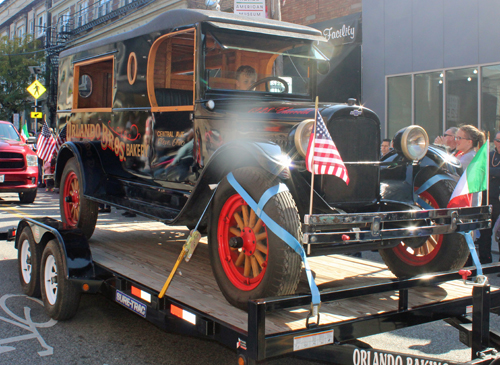 Orlando Bakery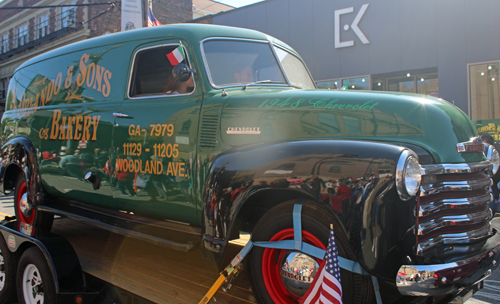 Seeing the various people at the Parade added to the fun. Here are a few.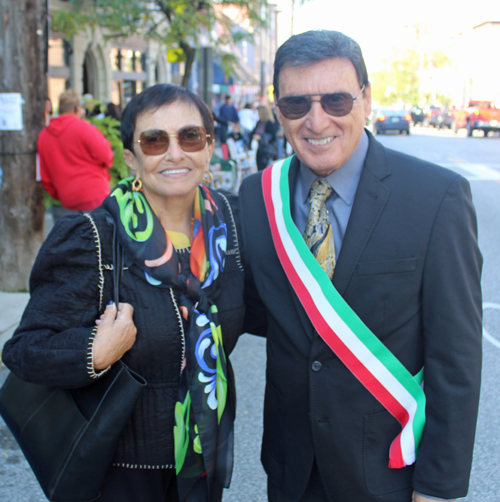 Patricia and Basil Russo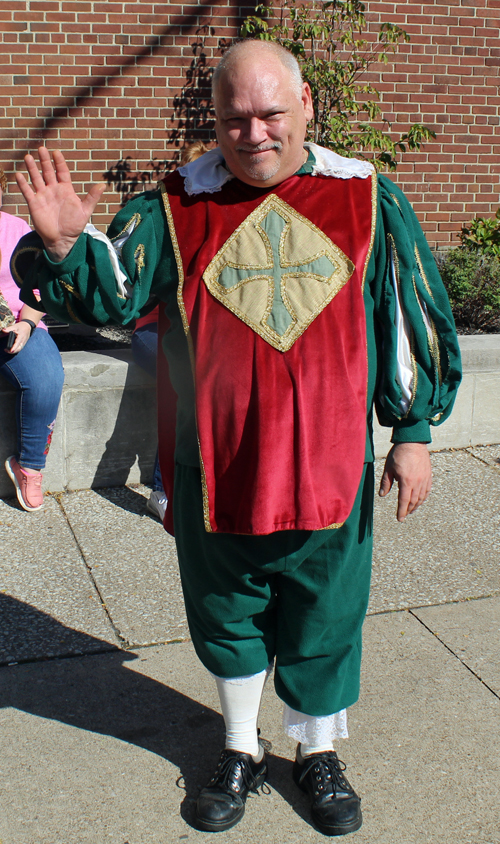 Christopher Columbus?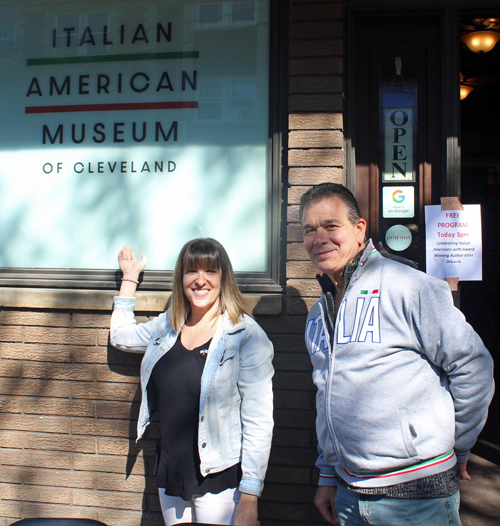 Pamela Dorazio Dean outside the Italian American Museum




Gold Man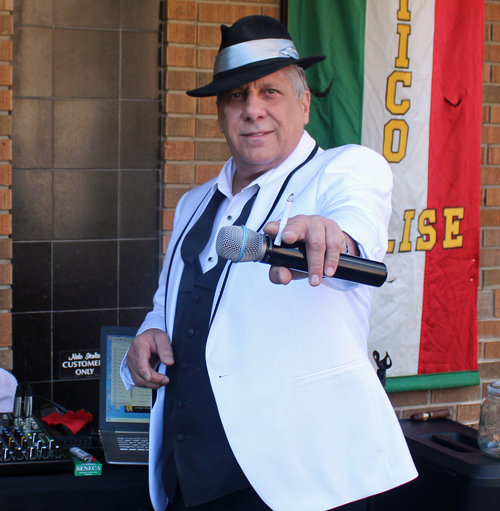 Singing in Little Italy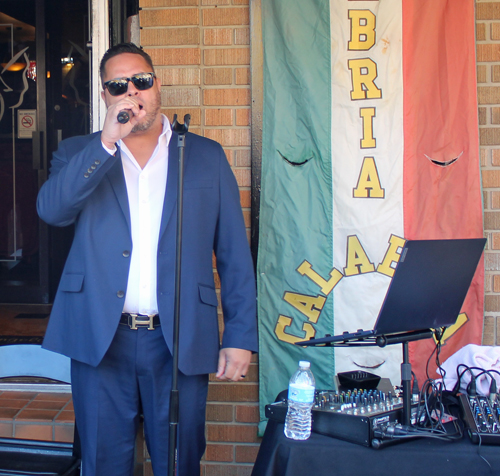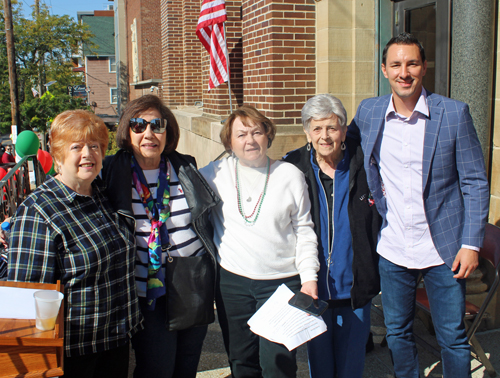 Parade volunteer ladies with MC Anthony Lima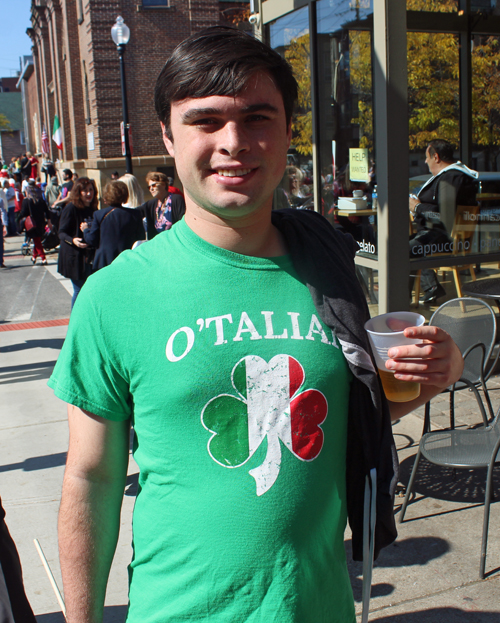 Half Irish, Half Italian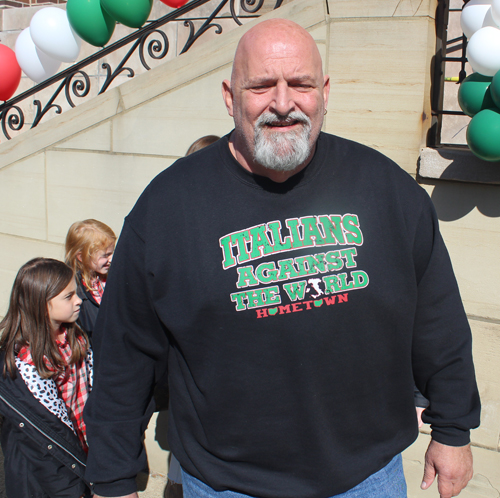 Italians Against the World


Top of Page
Back to Cleveland Italians