Watch a video of the start of the Parade.



Grand Marshal Michael F. "Mickey" Coyne led the Parade down Superior Ave.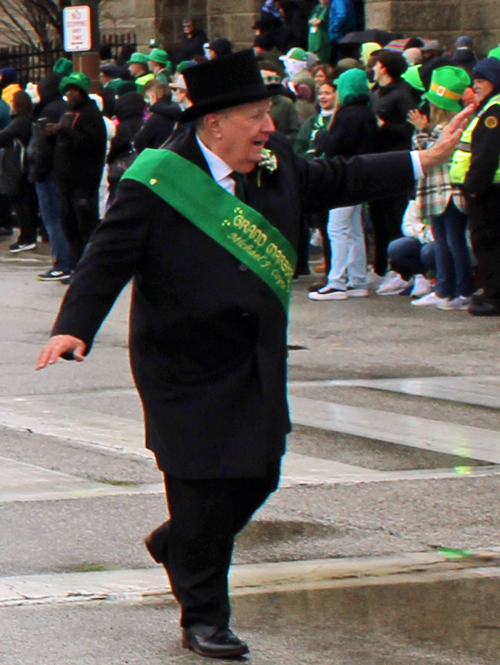 Grand Marshal Mickey Coyne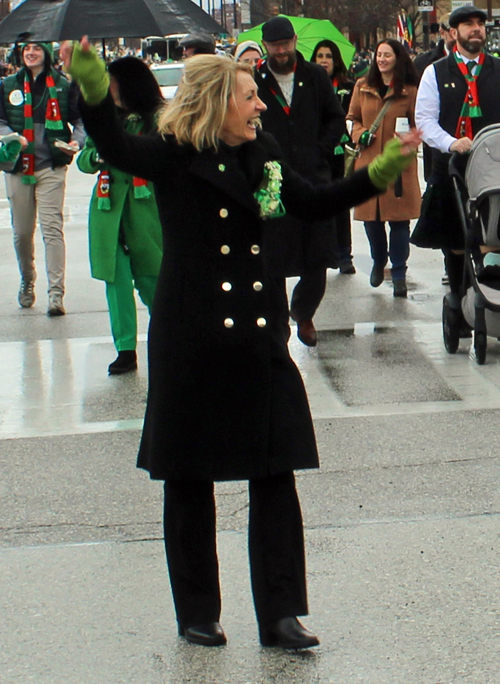 Michele Morgan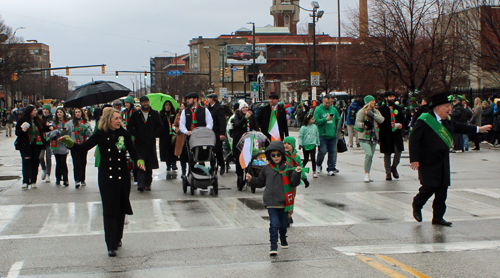 Grand Marshal Mickey Coyne and Family lead the Parade


---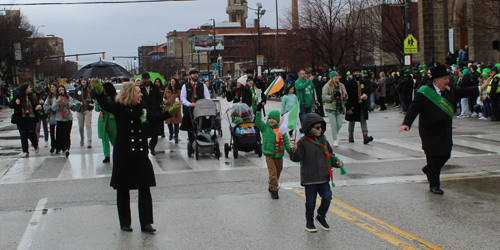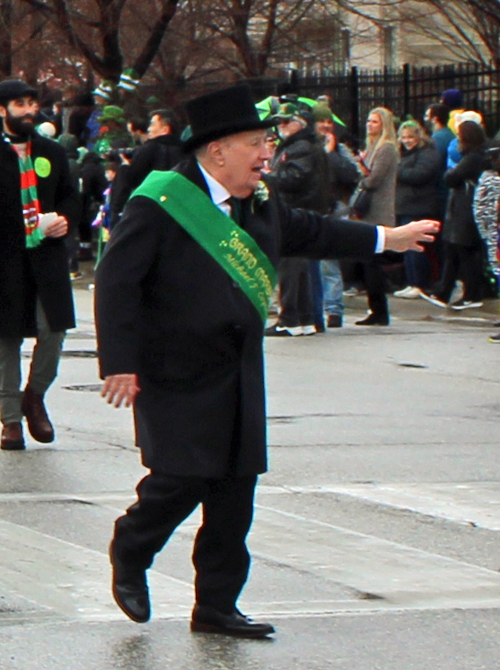 Grand Marshal Mickey Coyne



He was followed by Irish Mother of the Year - Bridget Conway.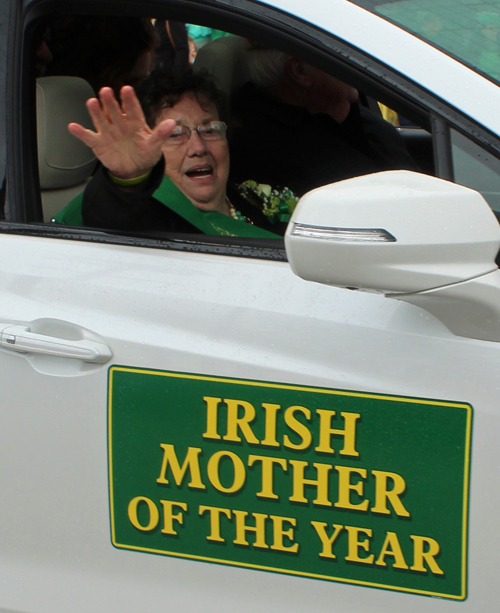 Irish Mother of the Year Bridget Conway



Next came Inside Co-Chair - Maureen Cavanaugh and Outside Co-Chair - Kevin McDonough.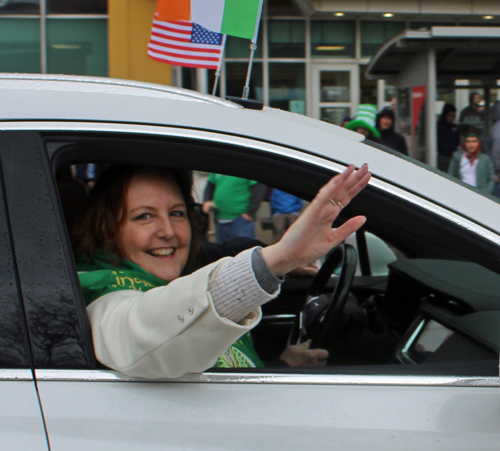 Inside Co-Chair Maureen Cavanaugh




Outside Co-Chair Kevin McDonough and wife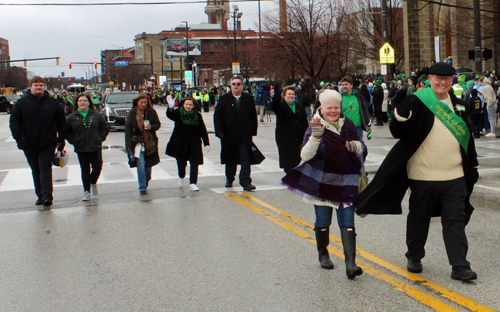 Then there were Parade Officials such as Mickey and Bonnie McNally and Executive Director Linda Carney.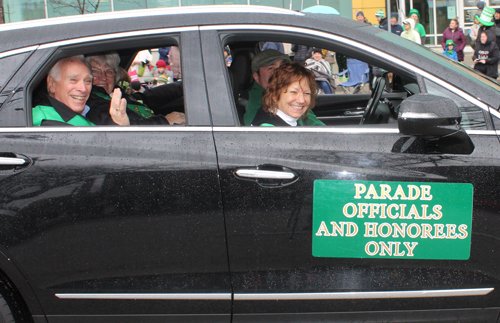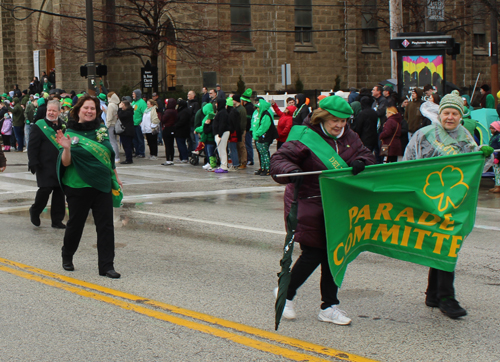 Linda Carney and the Parade Committee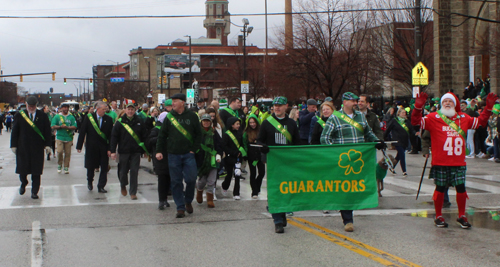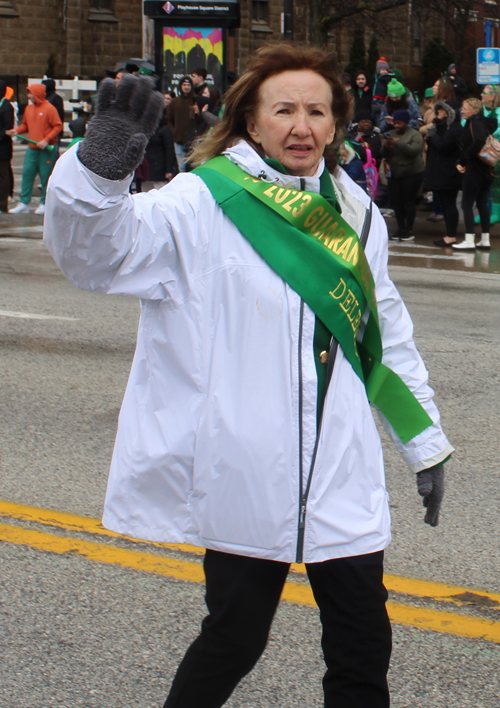 Next came Public Officials including Mayor Justin Bibb, Council President Blaine Griffin, Councilmen Kerry McCormack, Mike Polensek, Stephanie Howse and others such as Jeff Johnson.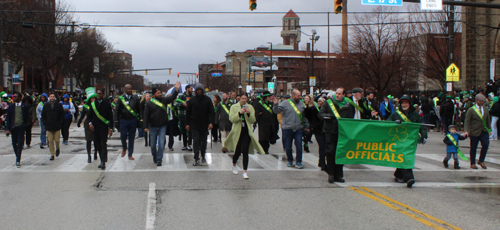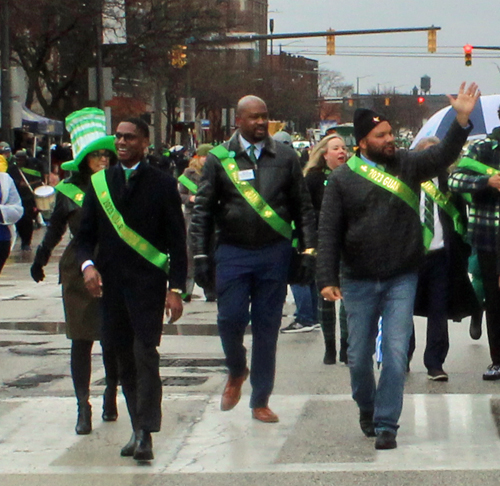 They were followed by the Cleveland Police Department and the Pipes and Drums, Greater Cleveland Police Emerald Society, Retire Irish Police, Cuyahoga County Sherriff's Department, Cleveland Clinic Police Department Honor Guard, US Navy Fleet Forces Band, US Coast Guard, Cleveland Fire Fighters Memorial Pipes & Drums, Cleveland Fire Fighters Shamrock Club & Local 93, Lakewood Fire Department, Cleveland Association of Rescue Employees ILA Local 1975, Co. B, 8th OH Volunteer Infantry - Hibernian Guard, The 73rd Ohio Volunteer Infantry Regiment Band, Ancient Order of Hibernians (AOH) Boland / Berry Division, Ladies Ancient Order of Hibernians (LAOH) Our Lady of the Rosary Division, AOH Bluestone Division with Cleveland Bishop Edward Malesic and LAOH Deirfiur of Charity Division.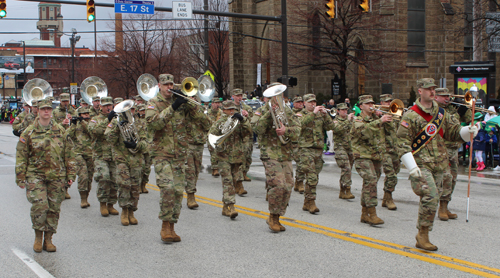 ---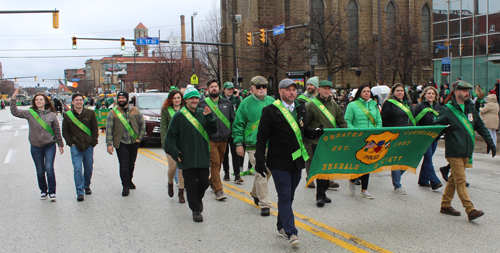 ---
---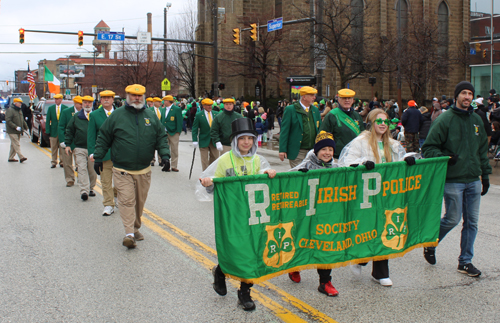 ---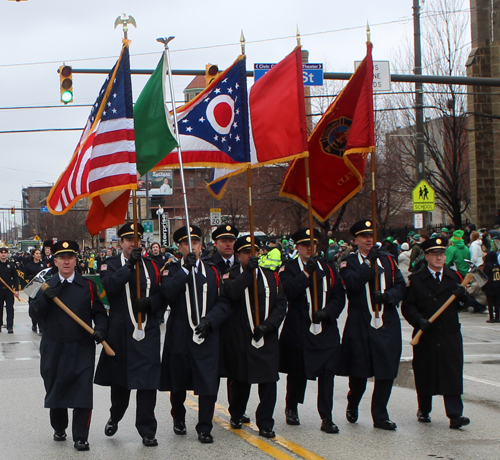 ---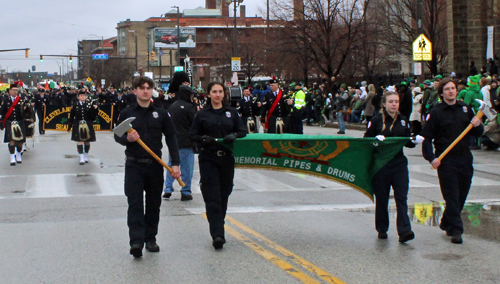 ---
---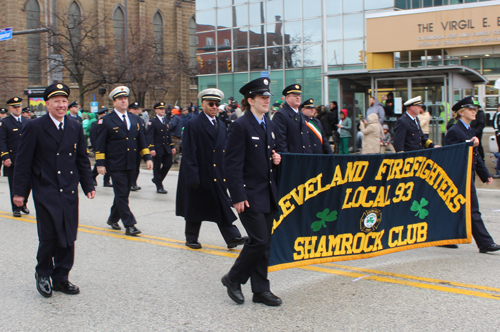 ---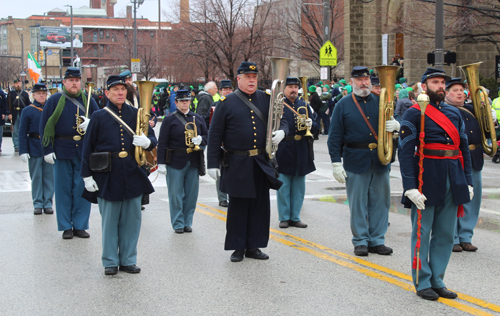 ---
---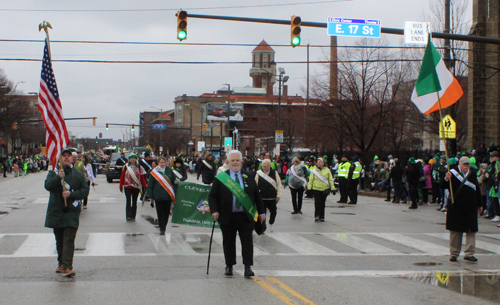 Hibernian of the Year John Myers


---
---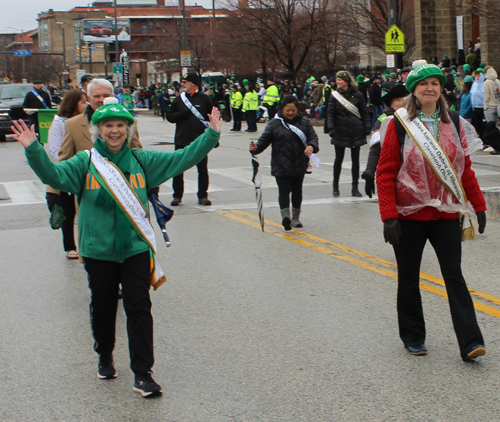 ---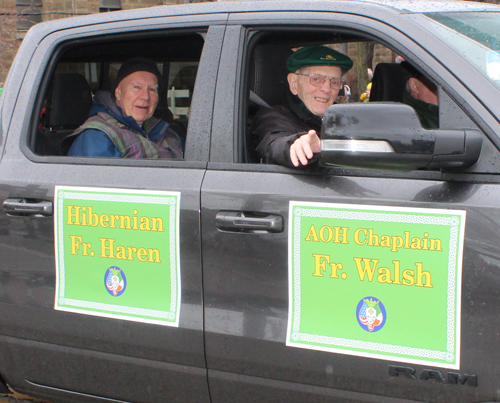 ---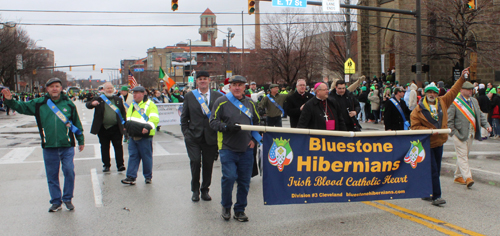 ---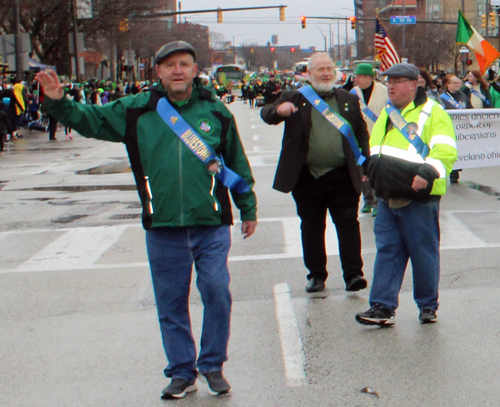 ---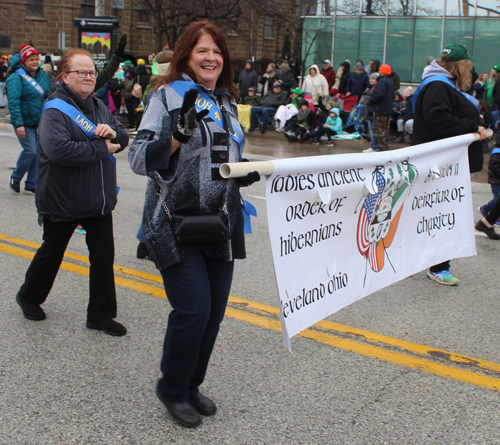 ---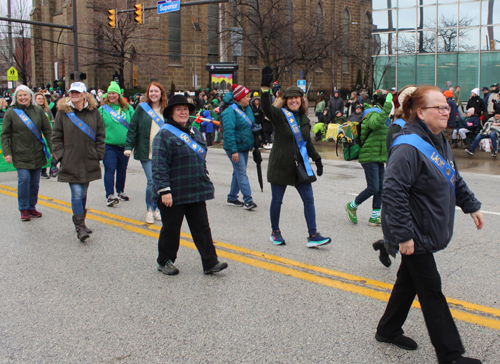 ---
***
Want to learn about Irish and other cultural events like this? Sign up for the free eNews and every Tuesday evening you will receive a free e-mail listing the next week's events. It's easy and free.

Fill out the form for the free weekly eNews.
***
---
Back to the main 2023 St. Patrick's Day Parade Page
Back to Top
Back to Cleveland Irish