Enjoy these images of the 2022 St. Patrick's Day Parade.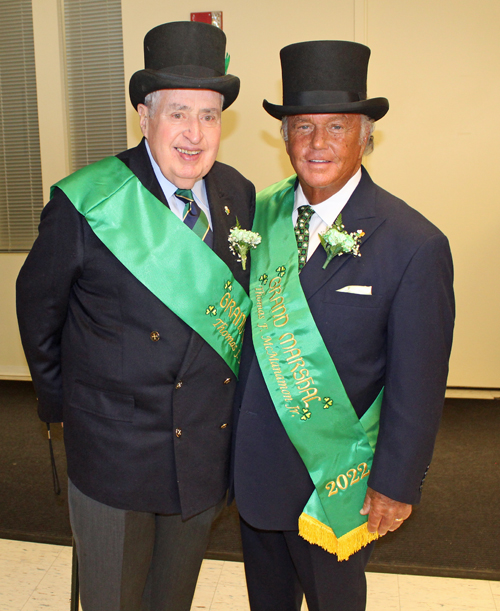 Grand Marshals (2020) Tom Scanlon and (2022) Tom McManamon Jr.


---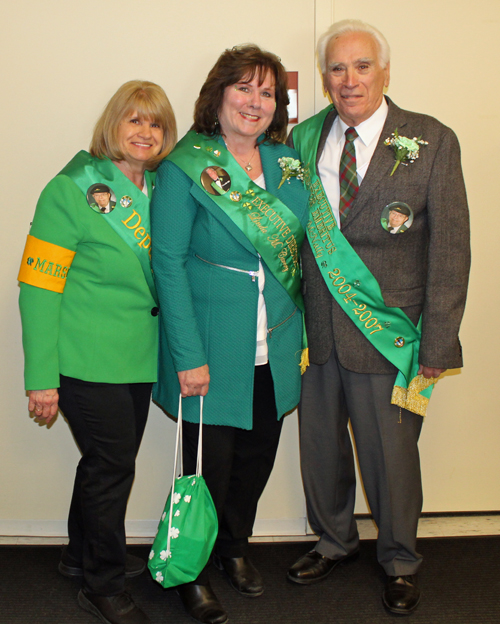 Bonnie McNally, Linda Carney and Mickey McNally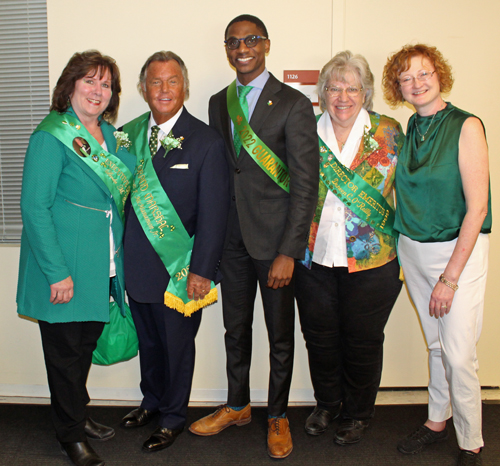 Linda Carney, Tom McManamon, Mayor Justin Bibb,
Deneen O'Reilly and Shannon Corcoran


---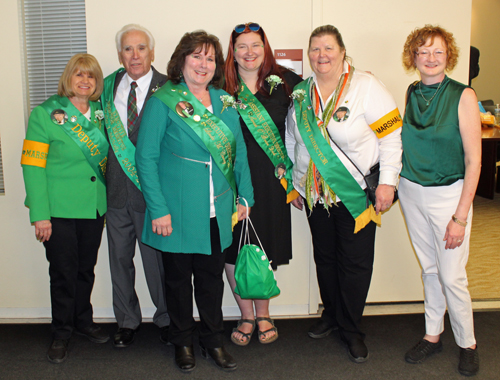 Bonnie and Mickey McNally, Linda Carney, Sara O'Brien,
Mary Alice Fitzpatrick, Shannon Corcoran


---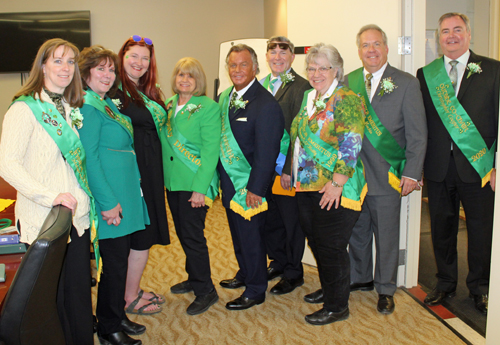 Parade Committee Group


---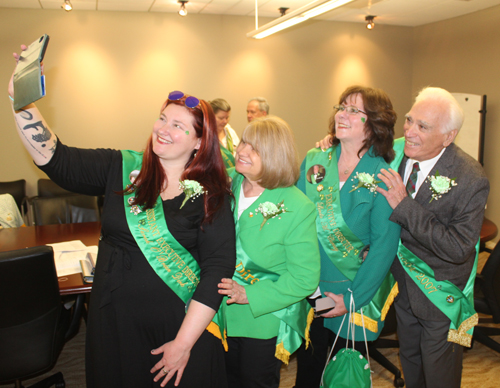 Selfie - Sara, Bonnie, Linda and Mickey


---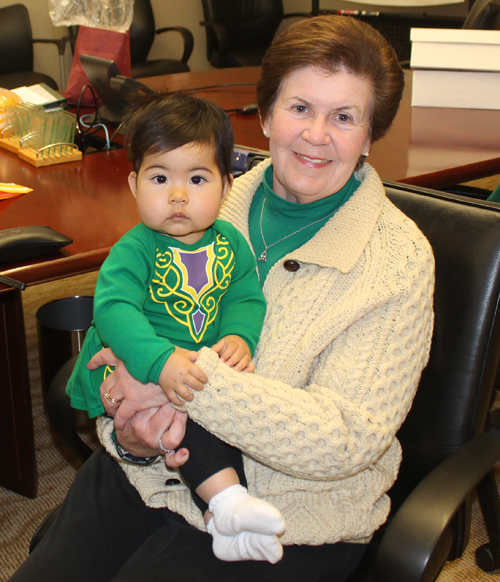 ---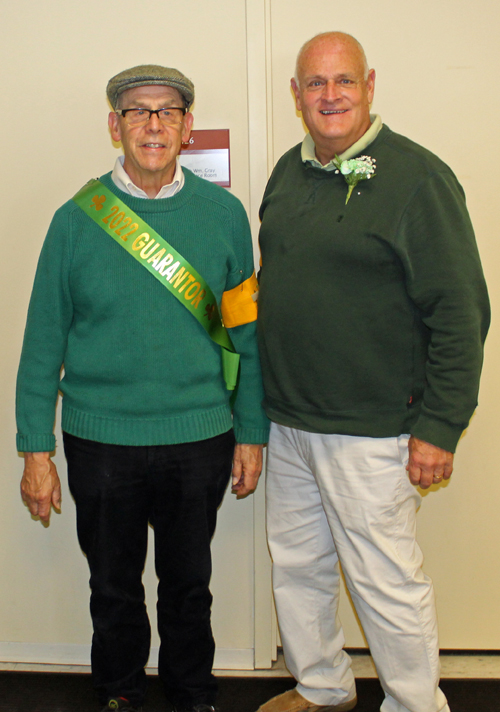 Mike Wagner and Dennis Murphy


---
St. Patrick Catholic Church in Cleveland's West Park is one of the oldest parishes in the Cleveland Catholic Diocese. The parish was established in 1848 by Reverend Amadeus Rappe, the first bishop of Cleveland and the founder of St. Vincent Charity Hospital. The original parish included about thirty families, most of whom were of Irish descent but also included some German families. The first church was built in 1854 on the site of what is now the cemetery at the northeast corner of Rocky River Drive and Puritas Avenue. Throughout the years St. Patrick Church, which ultimately grew to over 1,100 families, served not only its parishioners, but also the entire West Park community. In this video we see their float in the 2022 Parade and hear from St. Patrick himself.






---
Students from John Marshall High School represented the Cleveland Municipal School District (CMSD) at the 2022 Cleveland St. Patrick's Day Parade. The group included members of the High Steppers, the ROTC Color Guard and Drill, the Drum Line and some members of the band. Mr. A said it's been 4 years since the John Marshall HS Lawyers or other CMSD units have been able to march.






---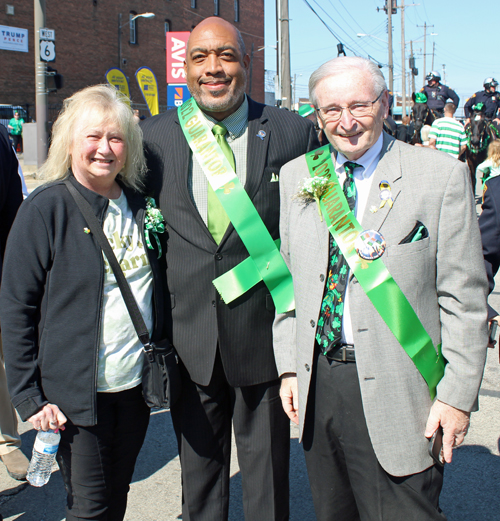 City Council President Blaine Griffin
with State Rep Kenny and Mrs. Yuko


---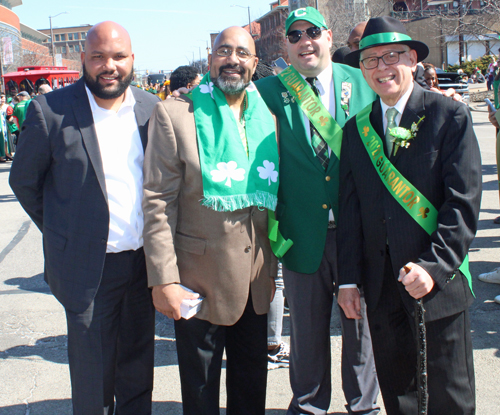 Cleveland City Council members


---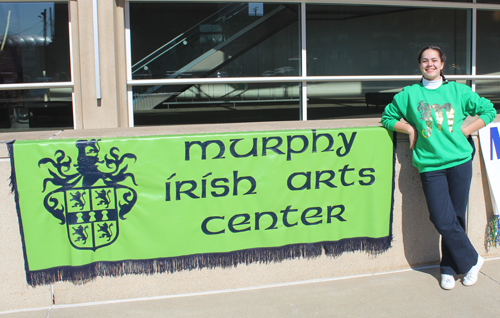 Murphy Irish Arts


---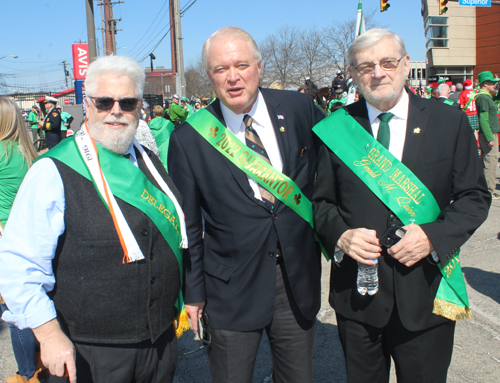 John Meyers, Mike Gibbons and Gerry Quinn


---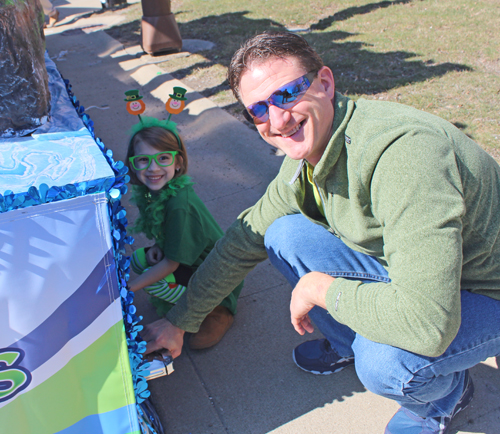 Young helper working on the float


---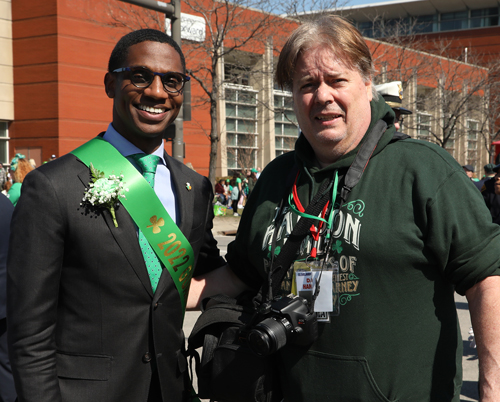 Mayor Justin Bibb and Dan Hanson


---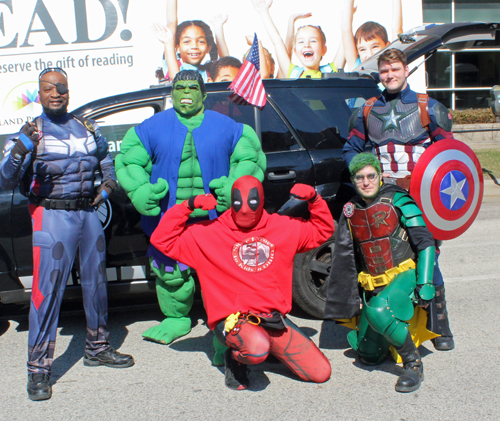 Super Heroes to Kids in Ohio


---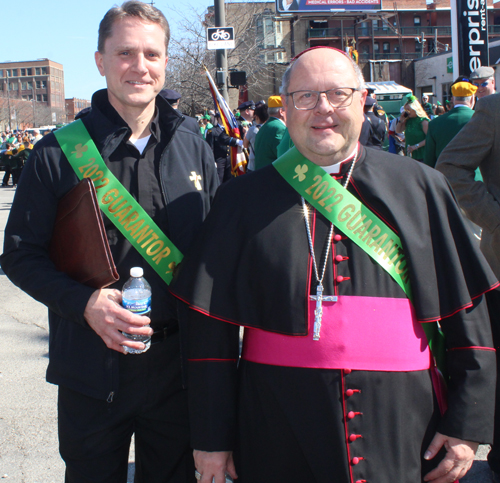 Bishop Edward Malesic


---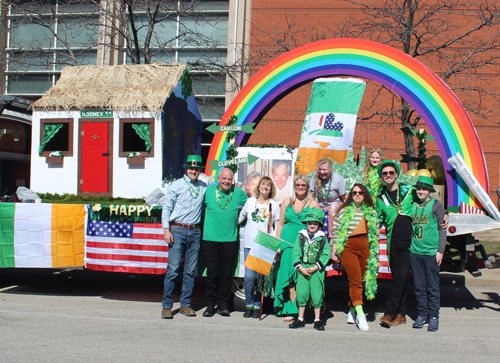 ---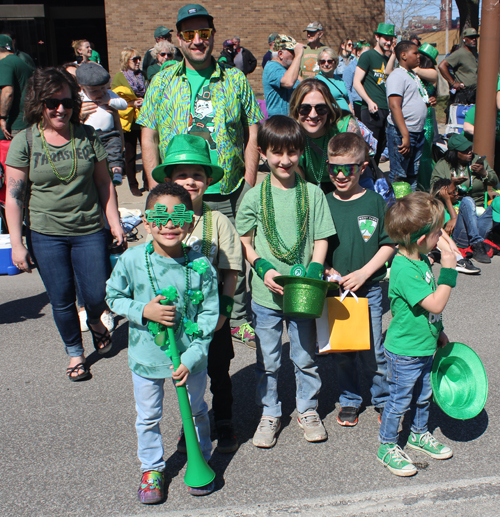 ---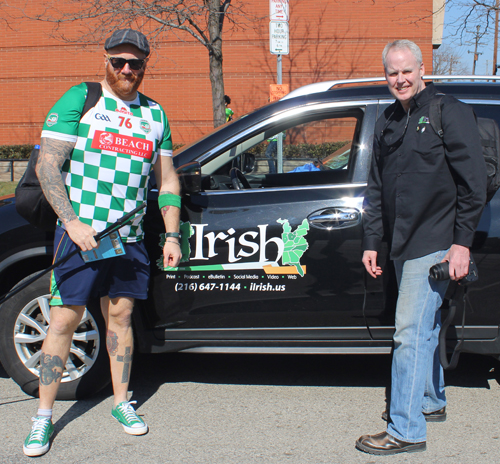 John O'Brien Jr.


---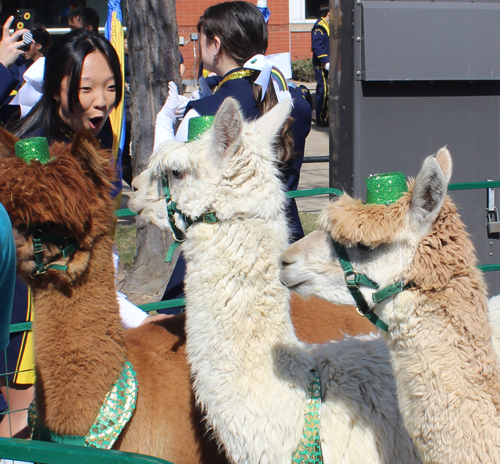 Gaelic Glen Alpacas


---
***
Stay informed about the local Irish community by signing up for the free Irish eNews mailings. You can select other specific groups as well. It's easy and free.
Fill out the form for the free Irish eNews.
***
---
Back to Top
Main 2022 St Patrick's Day Page
Back to Cleveland Irish