After the Grand Marshals blew the whistles to start the Parade, they gathered on Superior Avenue and began marching. This video shows the honorees leading the parade down Superior Ave. followed by the Parade Committee, Guarantors, Public Officials, Cleveland Police, Sheriff, Highway Patrol (driving cool confiscated cars!), Boy Scouts, Police Emerald Society, US Navy, Cleveland Firefighters, EMS and the Ancient Order of Hibernians.
Enjoy these images from the start of the Parade.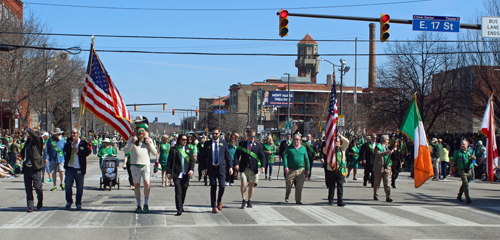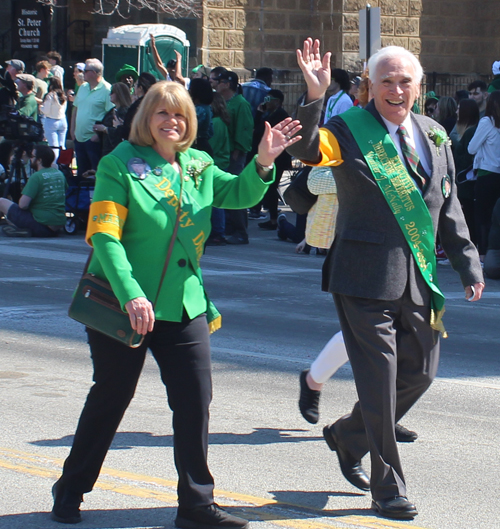 Bonnie and Mickey McNally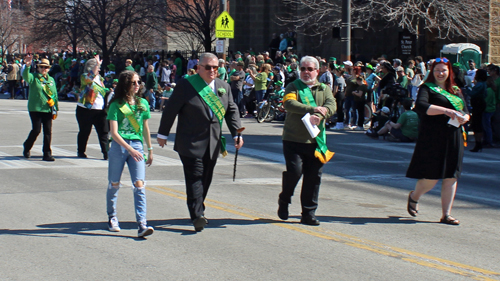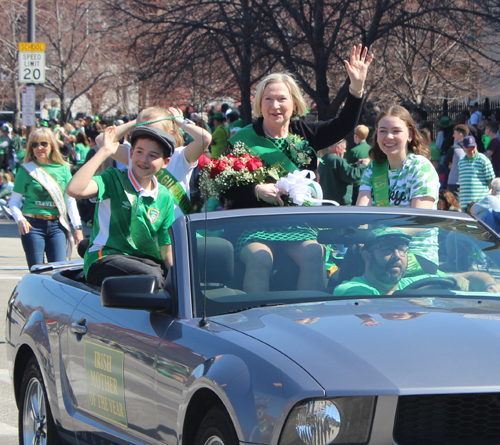 Rita Lally Mother of the Year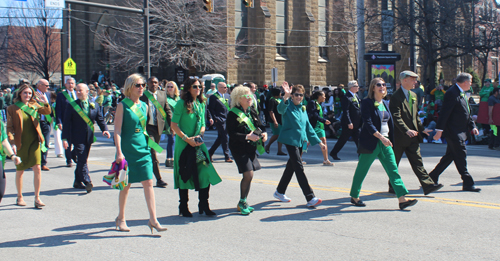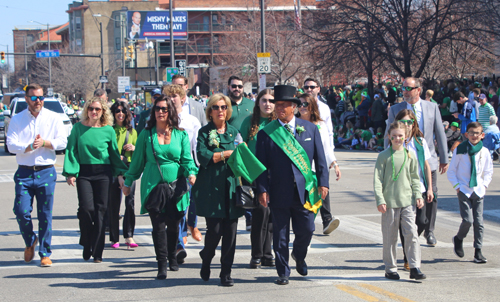 Grand Marshall Tom McManamon Jr.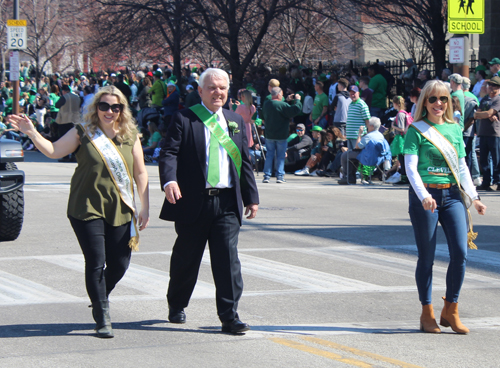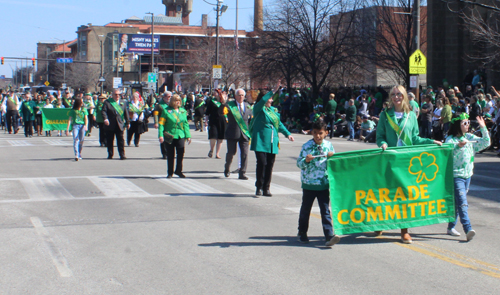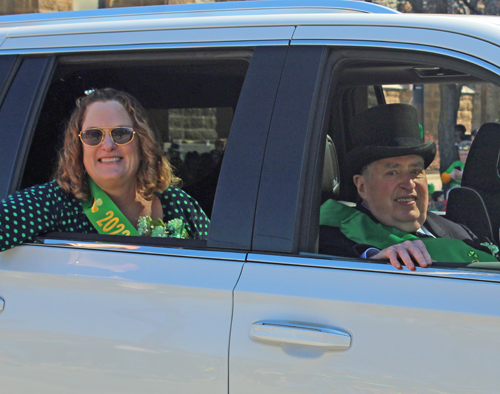 2020 Grand Marshal Tom Scanlon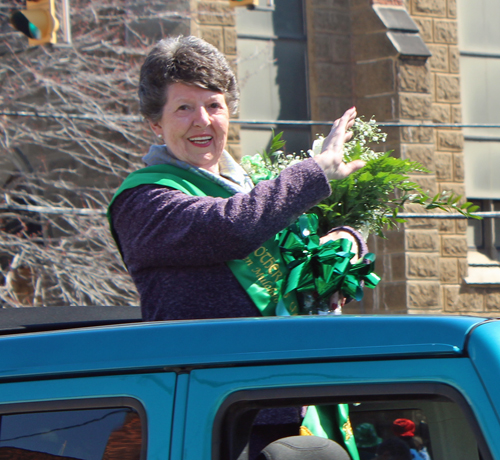 2020 Mother of the Year Kathleen Mangan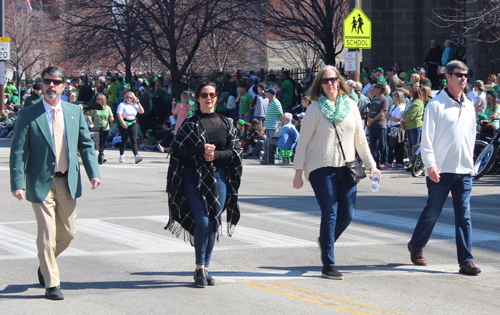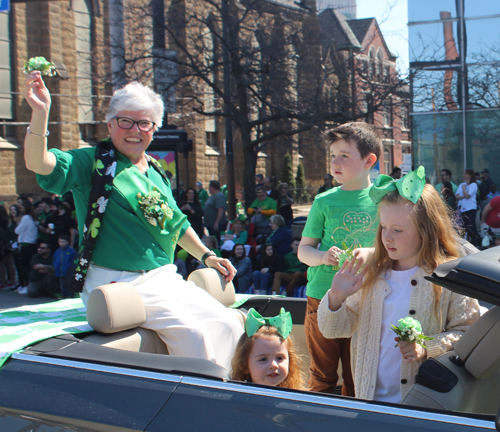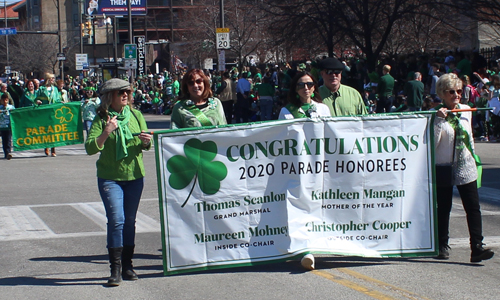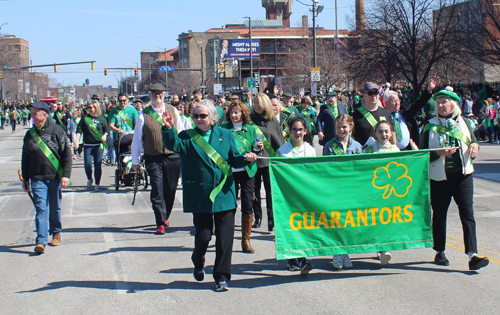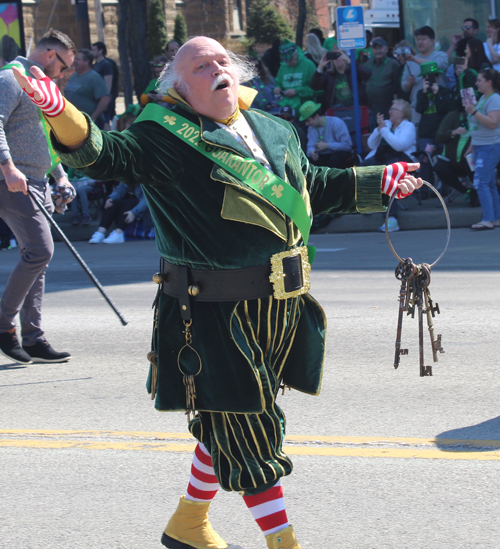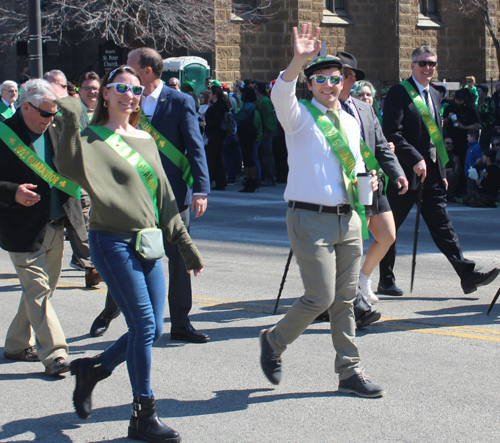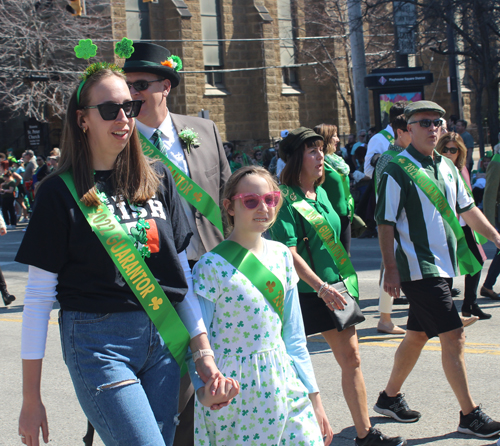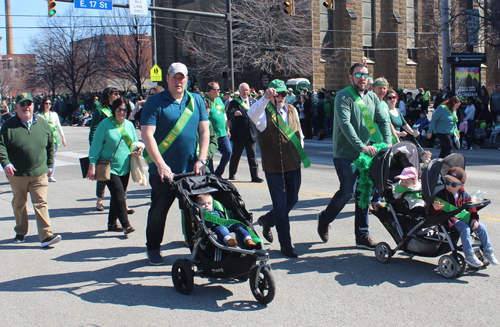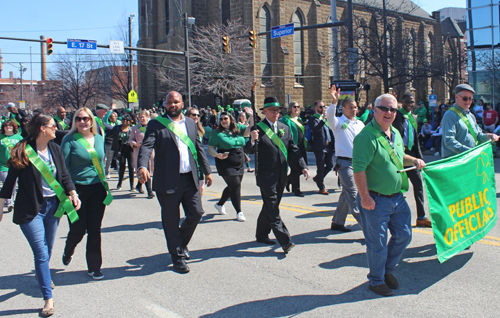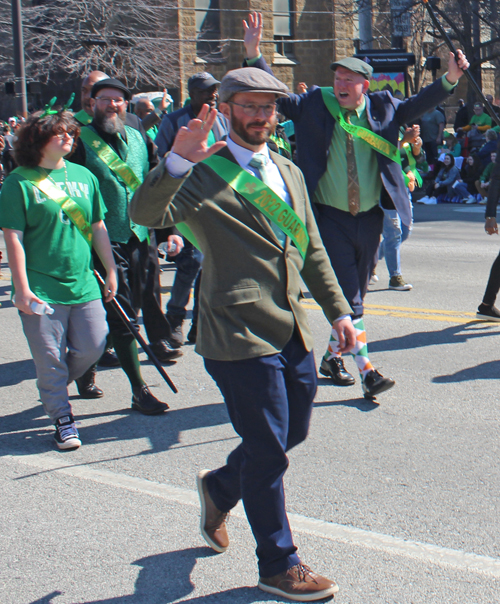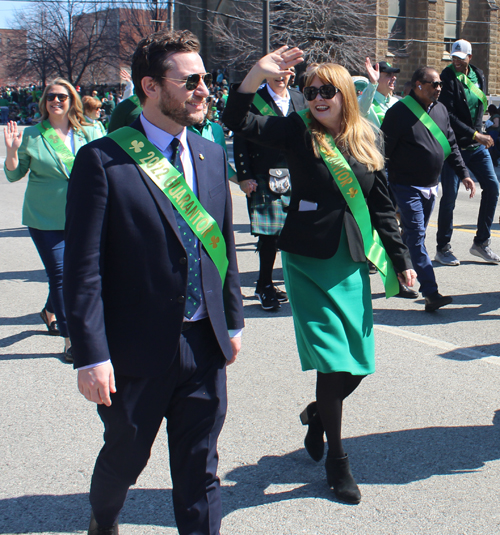 ***

Stay informed about the local Irish community by signing up for the free Irish eNews mailings. You can select other specific groups as well. It's easy and free.
Fill out the form for the free Irish eNews.


***

---
***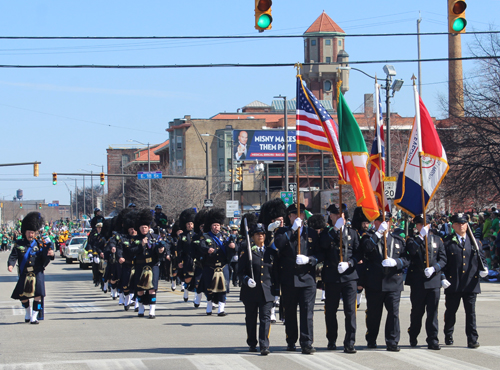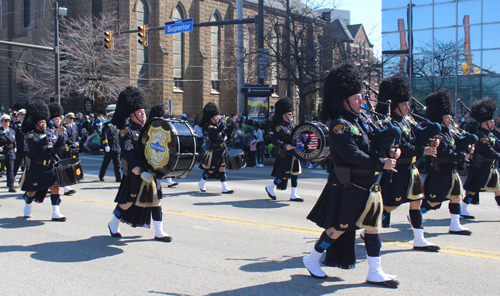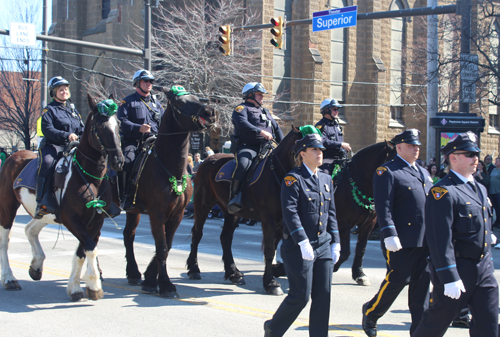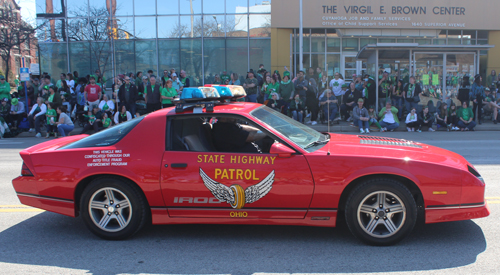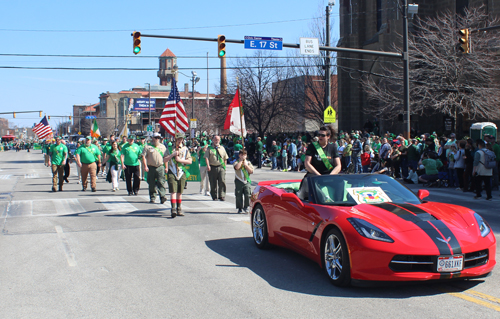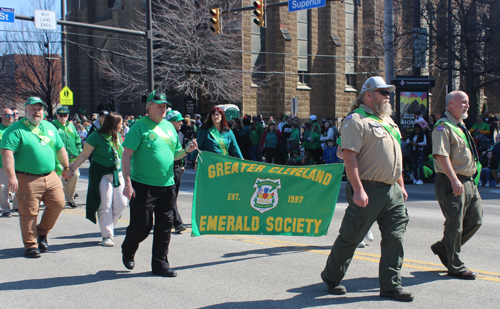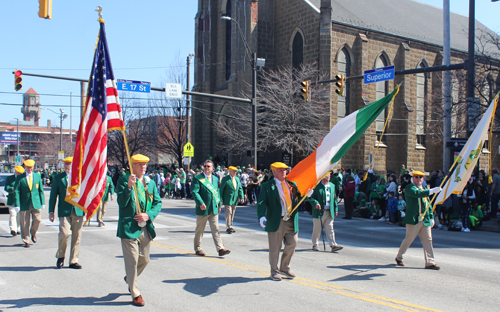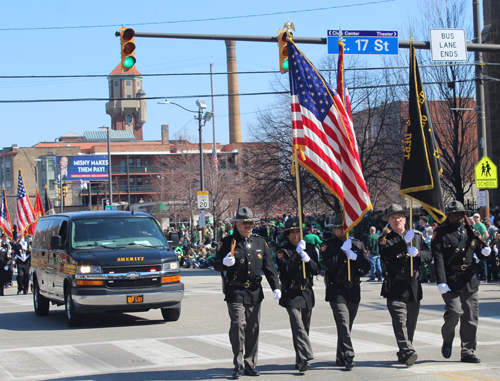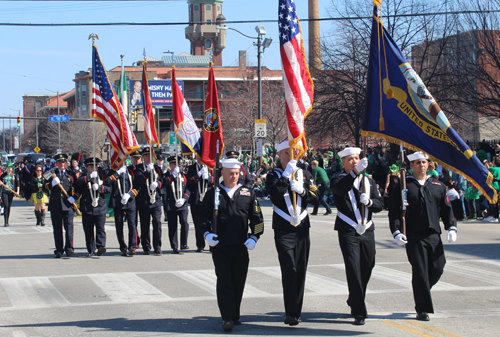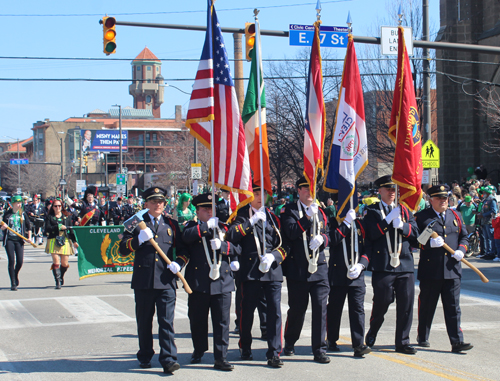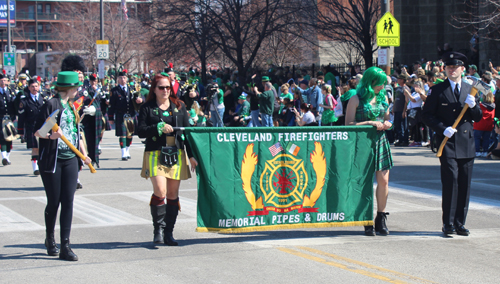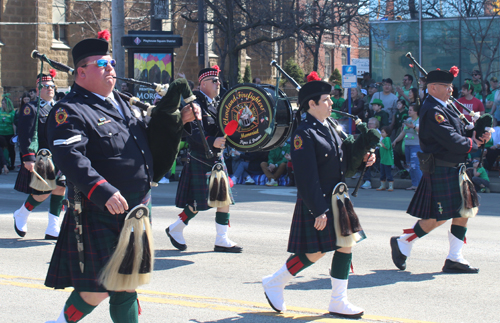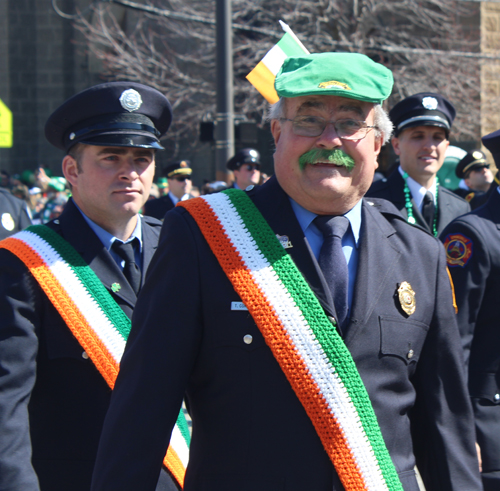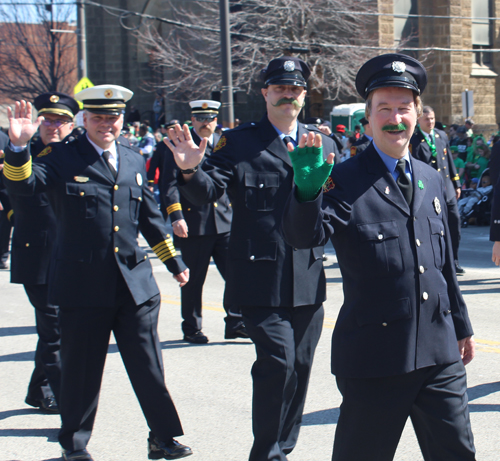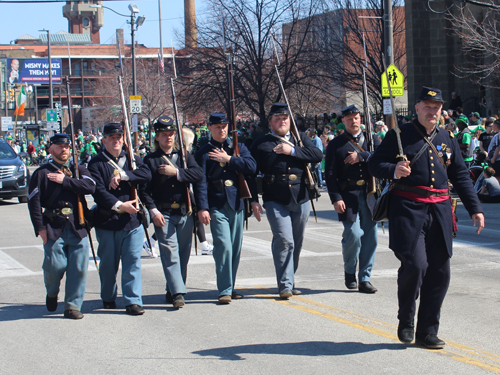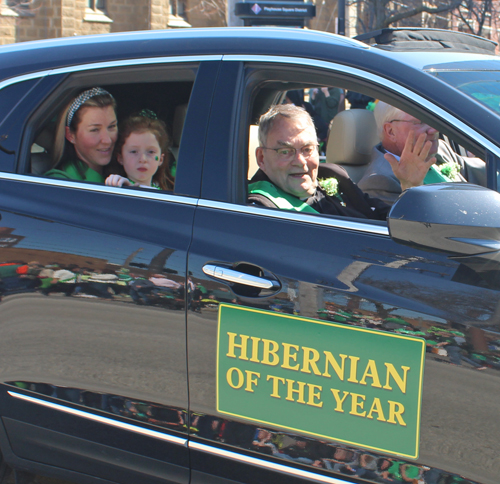 2022 Hibernian of the Year - Fr. Thomas Mahoney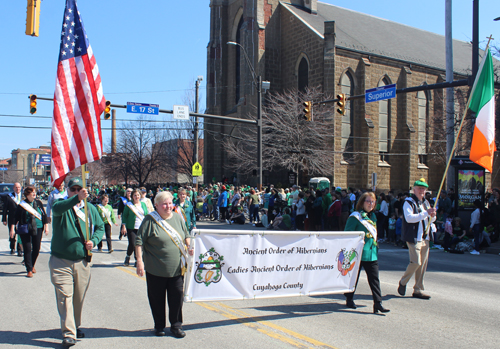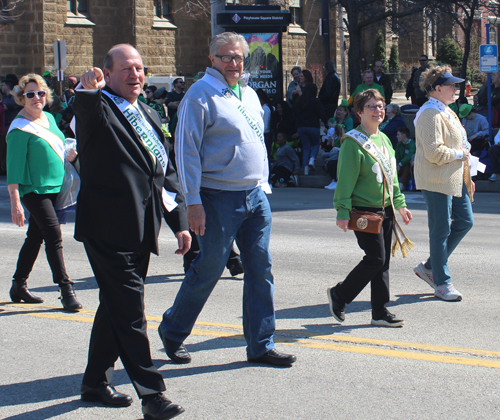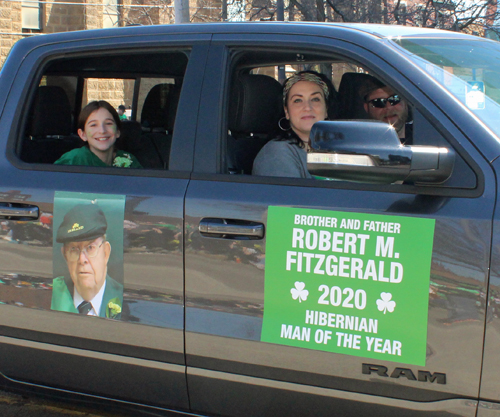 Honoring Robert Fitzgerald 2020 Hibernian of the Year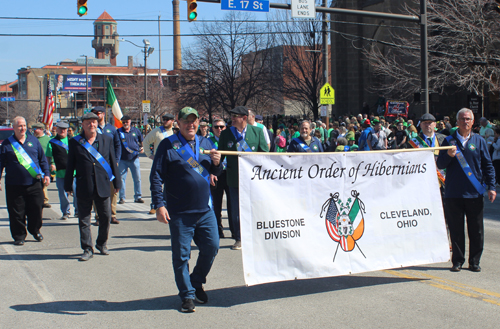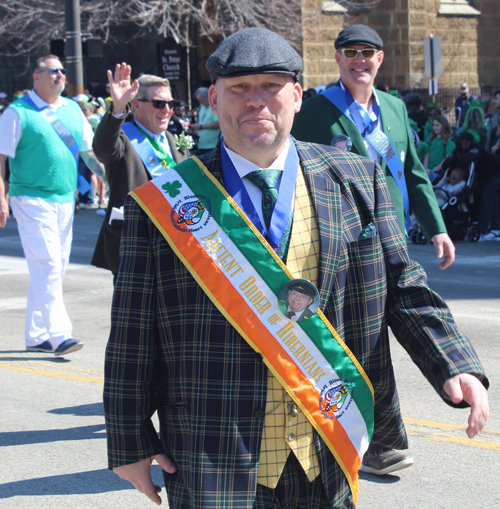 Francis McGarry - Bluestone AOH


Next Up:
Division 1 and the Irish American Club East Side
***
Want to learn about ethnic and cultural events like this? Sign up for the free eNews and every Tuesday evening you will receive a free e-mail listing the next week's events. It's easy and free.

Select 'Weekly' when you fill out the form for the free weekly eNews.
***
---
Back to Top
Back to Cleveland Irish
Main St. Patrick's Day 2022 page