Gerald M. Quinn was born in Garracloon, County Mayo (pop. 44) and has the premier Irish radio show in the area. His weekly show, Gerry Quinn Irish Radio (WHK 1420), has been on the air since 1980 and has received the Achievement in Radio Award (A.I.R) and was named Best Ethnic Program in Northeast Ohio.
Gerry Quinn



Gerry has been a leader and pioneer in the Irish community for decades and helped establish the Irish American Club East Side, the Mayo Society of Cleveland and other ventures. Among many other recognitions and awards, He was inducted into the Cleveland International Hall of Fame for his many community services. So when Gerry Quinn talks about something on his Sunday morning radio show on WHK 1420, thousands listen and take note.
On Sunday October 23 Gerry had several guests including former US Ambassador to Ireland Ed Crawford.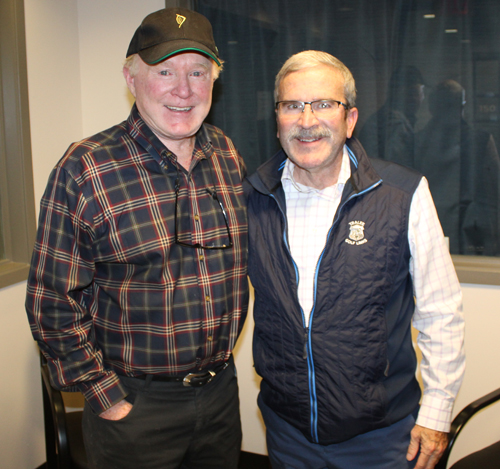 Ambassador Ed Crawford with Tim Vaughan,
CPO and Political Director of WHK and other radio stations



Irish Network USA, the national umbrella organization integrating the Irish Networks that exist in various cities across the United States, held their 2022 annual conference in Cleveland Ohio and IN-USA president Steve Lenox, Cork Chamber International Relations Manager Cathal McSweeney and IN-USA Cleveland leader Mark Owens all came by and spoke to the large audience.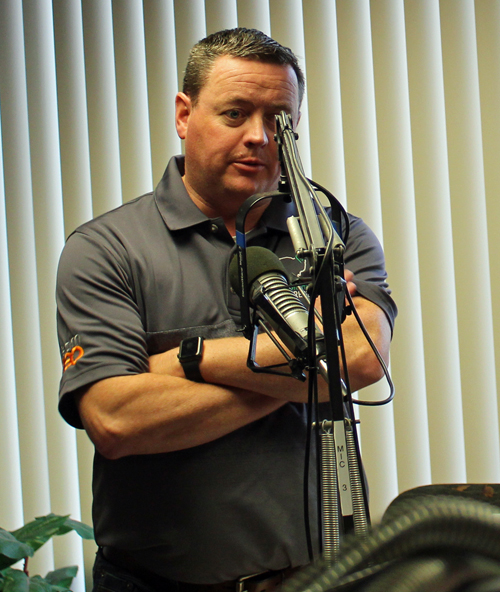 Mark Owens, IN-USA Cleveland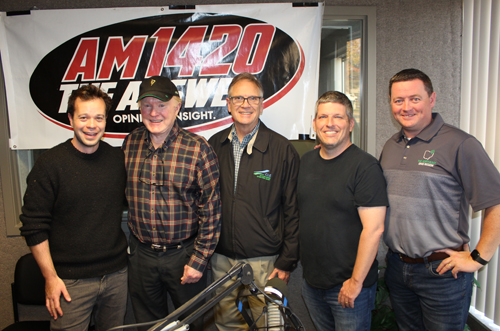 Cathal McSweeney, Ambassador Ed Crawford, Cleveland airport's John Hogan, Steve Lenox and Mark Owens



Paula Svadlena is Aer Lingus Regional Sales Manager for the Midwest USA and Canada.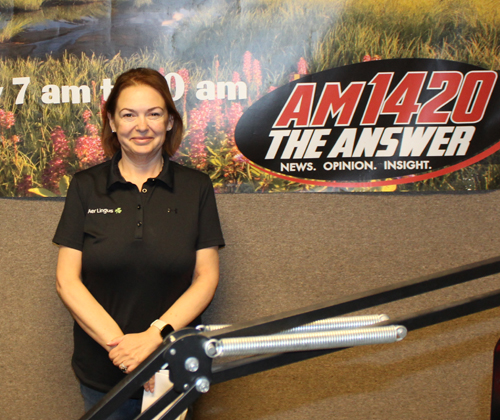 Paula Svadlena of Aer Lingus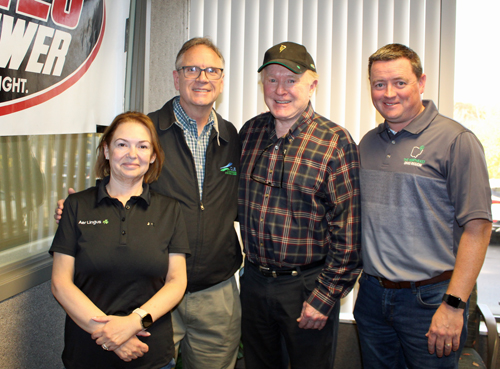 Paula Svadlena, John Hogan,
Ambassador Ed Crawford and Mark Owens



She sat down with Dan Hanson and told about Aer Lingus which took its first flight in 1937 and started transatlantic flights in the 1960's.

The big news for people in Cleveland and NEOhio and nearby is that Aer Lingus is launching 4 weekly non-stop flights from Cleveland to and from Dublin Ireland starting in May 2023. Paula told us the details and the great ease of making the trip (including clearing international customs) between the two cities. In addition, travelers can fly to Dublin and spend some time in Ireland before continuing on their final destination in Europe such as London or Paris without additional fees. Plus travelers from Europe and Ireland now can visit Cleveland quickly and easily.

Watch this video with Paula for the details.



Next, Dan spoke with John T. Hogan, Deputy Chief, Marketing and Air Service Development, for the Cleveland Airport System which includes Cleveland Hopkins International Airport and Cleveland Burke Lakefront Airport.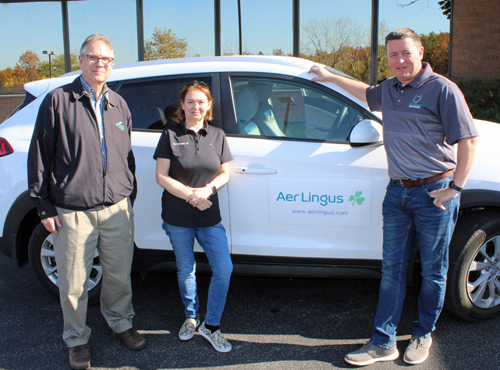 John T. Hogan, Paula Svadlena and Mark Owens



He said both leisure and business travel are picking up since the pandemic with about 9 million passengers per year, almost back to the normal 10 million passengers. For the 300+ people who travel from Cleveland to Europe each day they will be able to fly direct to Dublin, spend some time in Ireland if they choose, and/or continue on to Paris or Frankfort or Amsterdam or wherever.

Plus, with a US Customs Office in Dublin they can clear customs there and when they arrive in Cleveland they can leave right away. Chief Hogan said this direct flight is an opportunity for Europeans to visit Cleveland and the surrounding areas. As you will see in the video below, he credits several organizations for making this happen.



It was a crowded but excited room as Ambassador Crawford and the other guests gave their updates to Gerry Quinn about the Aer Lingus direct flights to Dublin, the IN-USA conference and the visit of Irish Ambassador Geraldine Byrne Nason.

It was quite a weekend for the Irish in Cleveland.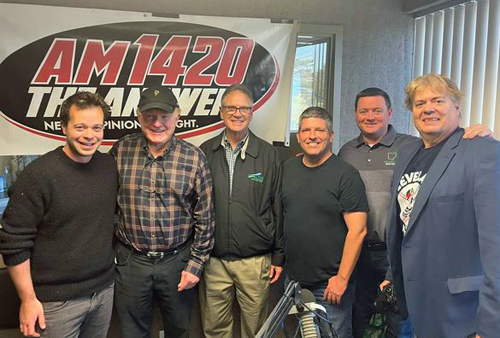 Cathal McSweeney, Ambassador Ed Crawford, John Hogan, Steve Lenox,
Mark Owens and Dan Hanson
***
Want to learn about ethnic and cultural events like this? Sign up for the free eNews and every Tuesday evening you will receive a free e-mail listing the next week's events. It's easy and free.

Fill out the form for the free weekly eNews.
***
---
Back to Top
Back to Cleveland Irish