The Mayo Society of Greater Cleveland was founded in 2004 as a not-for-profit corporation to provide a forum for information and activities of interest to individuals of Irish descent particularly those with ancestral ties to County Mayo.
Their mission is to "promote cultural, charitable, scientific and/or literary exchanges between the People of the United States and the People of Ireland, with particular emphasis on County Mayo, including but not limited to research into the life and times of Irish immigration to America and the study of Irish and Irish-American history."
Each year the Mayo Society of Greater Cleveland honors a very special person as Mayo Person of the Year. In 2022 the honor went to Michael E. Gibbons, Senior Managing Director & Principal of investment bank Brown Gibbons Lang & Company and Chairman of the Board of Directors for Global M&A Partners Ltd, Dublin, Ireland,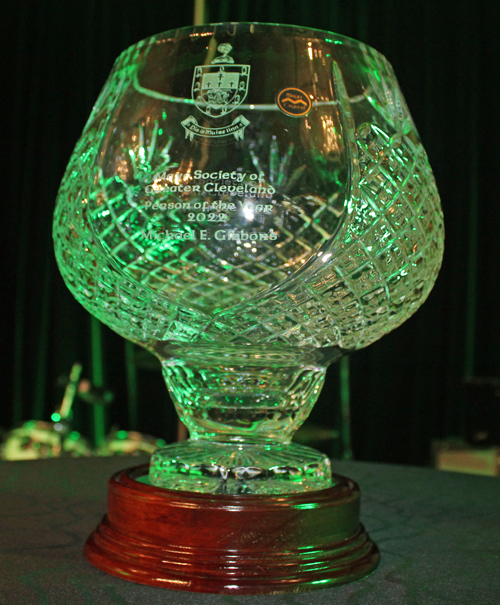 Hundreds attended the black tie affair including many dignitaries from County Mayo and other parts of Ireland.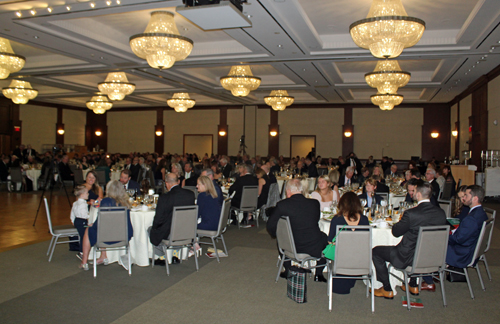 After a social hour, Master of Ceremonies John Luskin, VP of the Mayo Society, welcomed the crowd and introduced Mary Agnes Kennedy who led the singing of the US and Irish national anthems.
NOTE: All the images below with a white arrow in the middle are videos. (The other images are just photos) You can click on the white arrow to watch the video of whatever is described. Make sure your speakers are on and you can make the video full screen once it begins by clicking the icon in the lower right corner.

MC John Luskin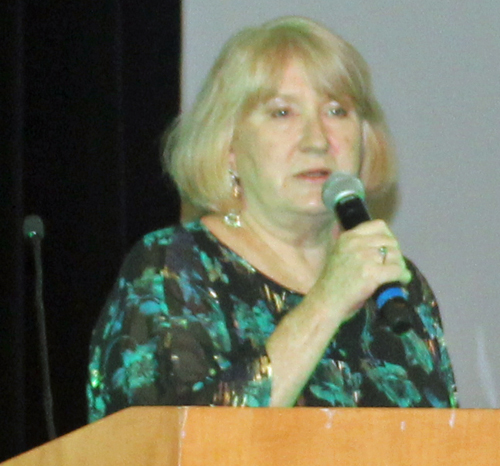 Mary Agnes Kennedy

Next Fr. John McNulty gave an invocation.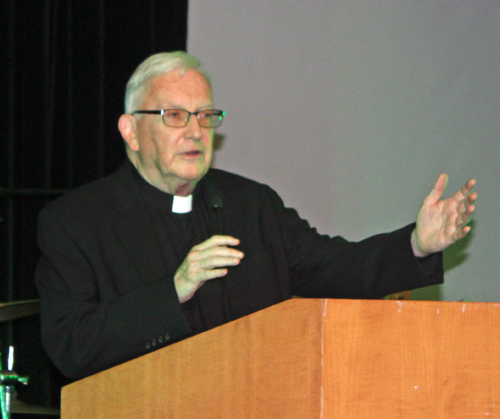 Fr. John McNulty
As attendees enjoyed their dinner, numerous speakers gave their remarks starting with Seamus Weir, Chairperson of County Mayo Ireland County Council. He told of all the Irish he met in Cleveland. He said there were so many Irish judges and lawyers. "You must feel very safe," he joked.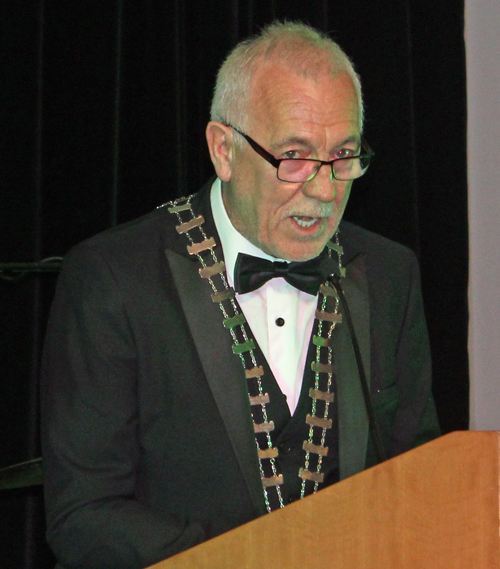 Seamus Weir



Next was Kenny Deery, CEO, Kenny is Chief Executive Officer of Galway Chamber.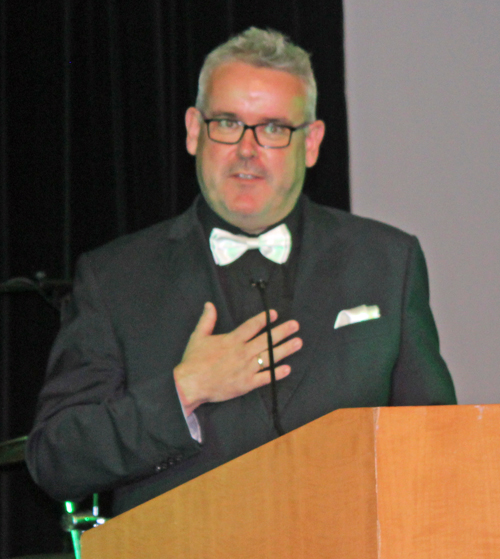 Kenny Deery



Steven Herbert is Provost and Academic Vice President of John Carroll University. he spoke of the partnership with NUI Galway and how thy have exchanged almost 40 students.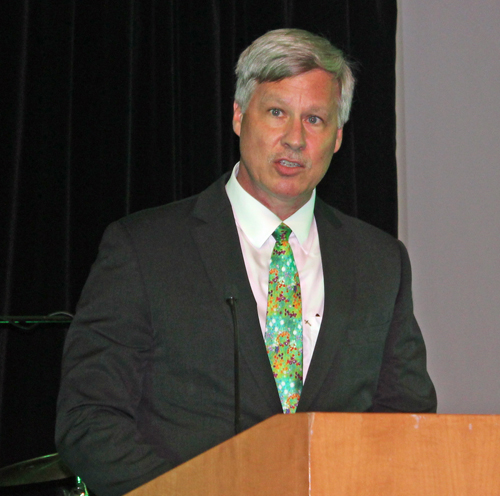 Steven Herbert



Sinéad Ní Fhátharta, Údarás na Gaeltachta head of Enterprise and Employment spoke next and presented a special gift to Gerry Quinn.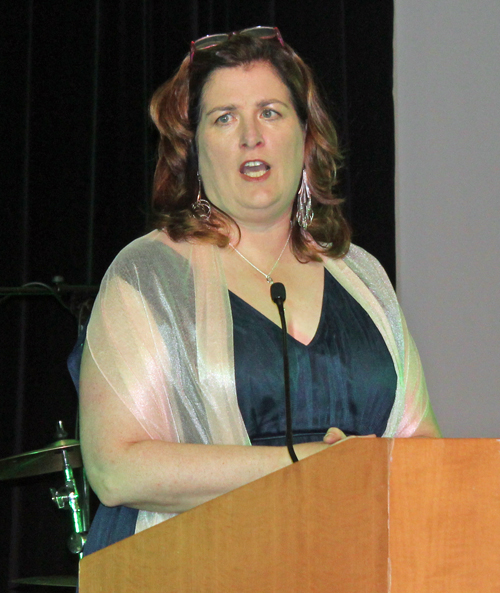 Sinéad Ní Fhátharta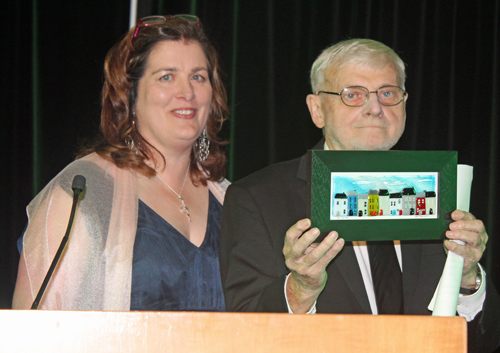 Sinéad Ní Fhátharta and Gerry Quinn



Marilyn Madigan, national president of the Ladies Ancient Order of Hibernians spoke next.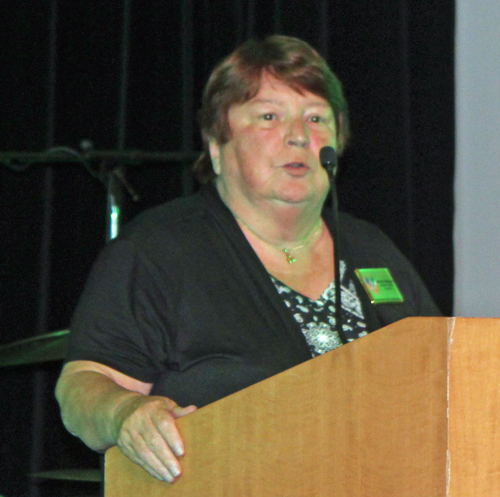 Marilyn Madigan



Then, President Gerry Quinn gave his remarks about the Mayo Society and acknowledged distinguished guests. He then introduced Ambassador Ed Crawford.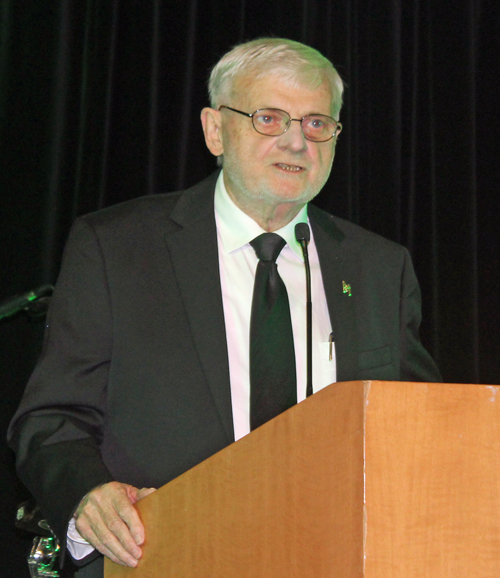 Gerry Quinn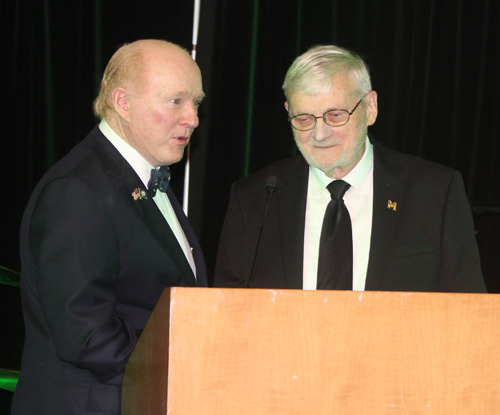 Ed Crawford and Gerry Quinn



Ed Crawford served as U.S. Ambassador to Ireland from 2019 to 2021. Ambassador Crawford spoke about his friend Mike Gibbons and then showed a video tribute.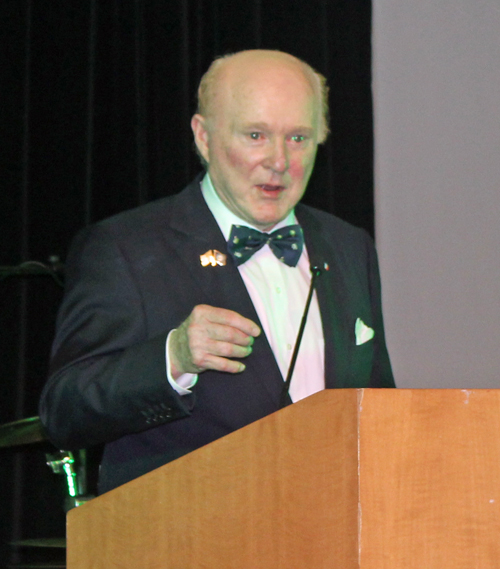 Ambassador Ed Crawford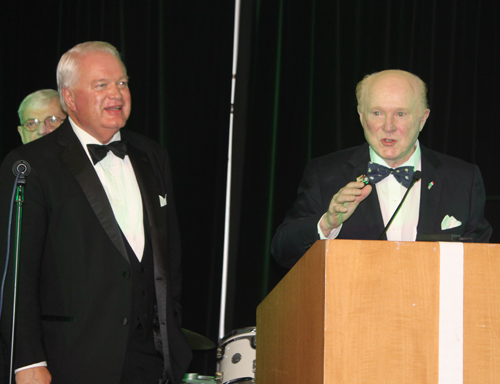 Honoree Mike Gibbons and Ambassador Ed Crawford



Then, Mike Gibbons, 2022 Mayo Person of the Year, gave his remarks.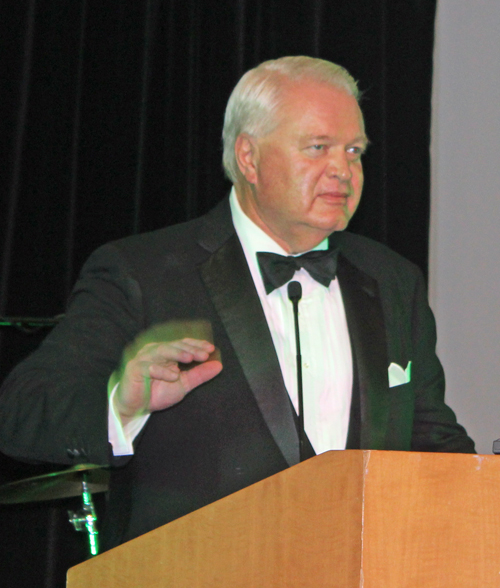 2022 Mayo Person of the Year Mike Gibbons
Gerry Quinn presented Mike Gibbons with the Mayo Crystal and proclamations from various politicians.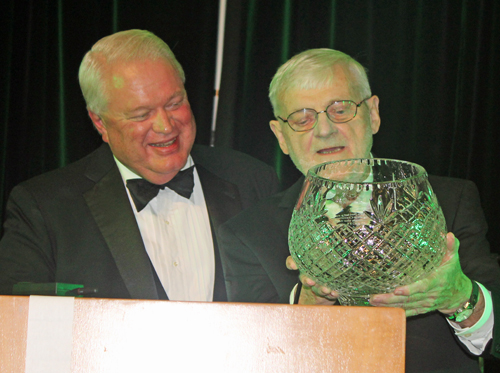 Following dinner and the speeches the Murphy Irish Dancers performed as did Andrew McManus and Tessa Thistlewaite and then the Swamp Boogie Band.

See pictures of people at the 2022 Mayo Ball

***
Want to learn about ethnic and cultural events like this? Sign up for the free eNews and every Tuesday evening you will receive a free e-mail listing the next week's events. It's easy and free.

Select 'Weekly' when you fill out the form for the free weekly eNews.
***
---
Back to Top
Back to Cleveland Irish