Cleveland's Irish Cultural Festival is a non-profit, annual civic event, benefiting local and national charities while highlighting the many aspects of our Irish culture.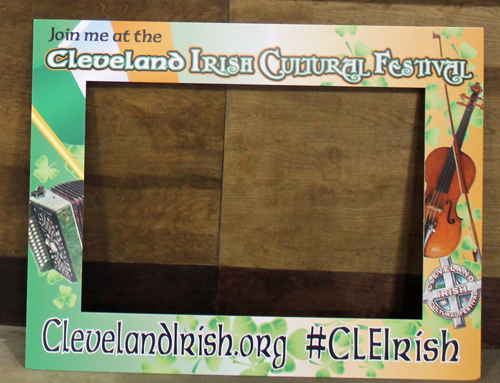 They have donated more than $770,000.00 to local and national charities since their 1983 inception, due to your continued generous support. Attractions include: 24 performers on nine stages, a multitude of exhibits, and myriad kiosks representing some of the finest vendors in the United States.
Cleveland's Irish Cultural Festival seeks to preserve, memorialize and document Irish History and Traditions and was the vision of founder John O'Brien, Sr.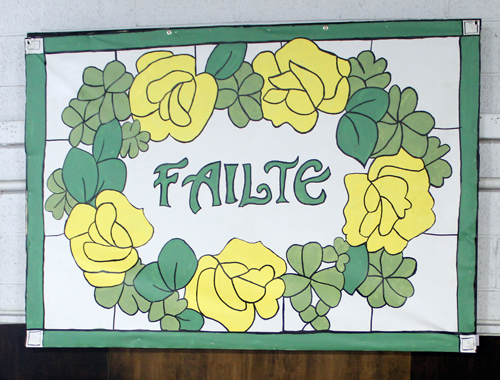 Of course there are dozens of entertainment options and activities - from world class musicians, Irish dancing, Pipe Bands and family and kids areas. There is great food, drink and shopping.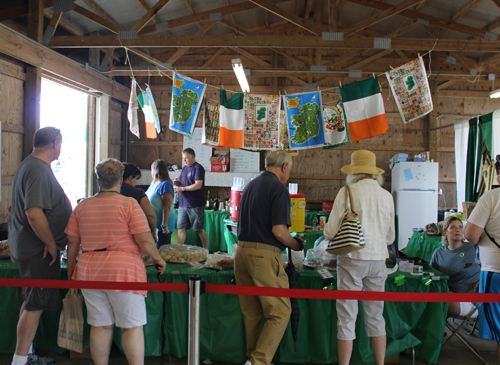 Scones and more at the Festival


My favorite part of the Cleveland Irish Cultural Festival is the emphasis on Irish culture, traditions and heritage. The Temple Bar and Museum was loaded with Irish history, workshops and resources.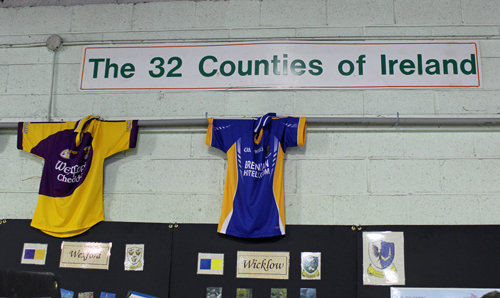 32 Counties of Ireland display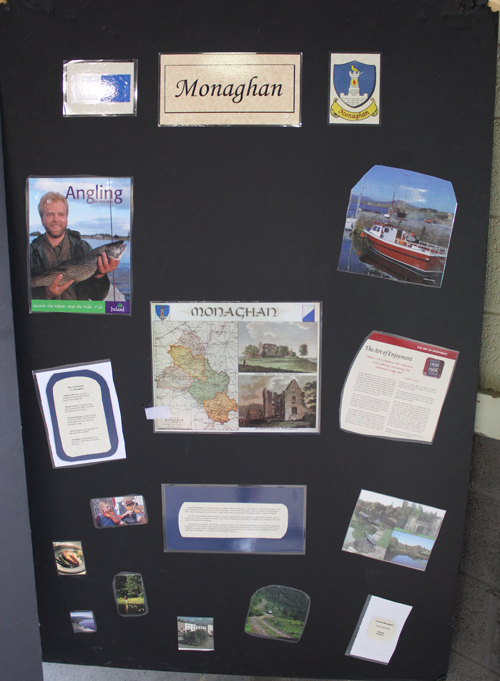 County Monaghan display




Traditional Irish Dance display


---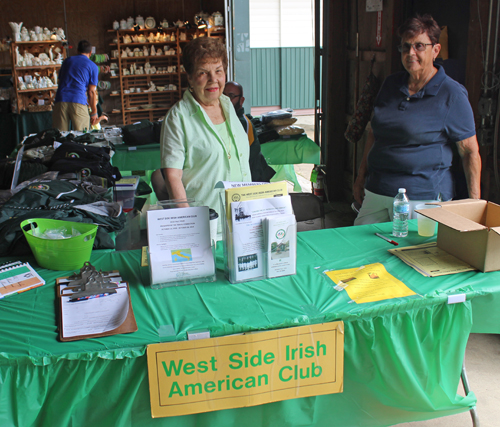 West Side Irish American Club table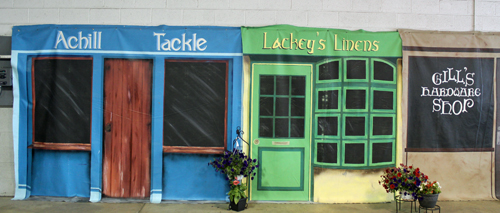 In the Temple Bar and Museum


The Irish American Archives Society was on hand and director Margaret Lynch told us about the new coffee table book celebrating 175 years of the Cleveland St. Patrick's Day Parade.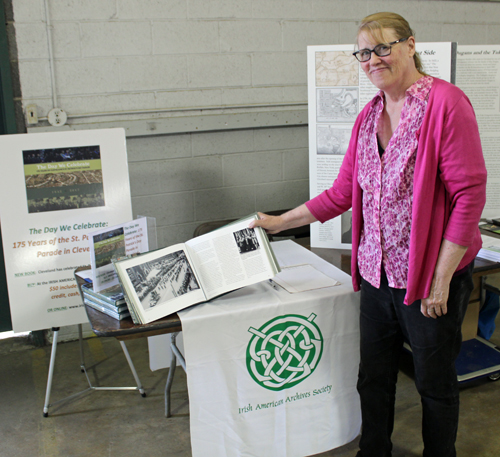 IAAS Director Margaret Lynch



Clevelanders have been gathering to celebrate St. Patrick's Day since 1842! The history of Cleveland's beloved St. Patrick's Day Parade is also the story of the Irish in Cleveland. Extensively researched, lavishly illustrated in full color, this handsome 200-page hard cover book pays tribute to one of the city's oldest and most vibrant public celebrations.

NOTE: All the images below with a white arrow in the middle are videos. (The other images are just photos) You can click on the white arrow to watch the video of whatever is described. Make sure your speakers are on and you can make the video full screen once it begins by clicking the icon in the lower right corner.





Down the hall, Michael Vignoles, who both makes and plays the Uilleann pipes, the characteristic national bagpipe of Ireland, explained the pipes and played several tunes.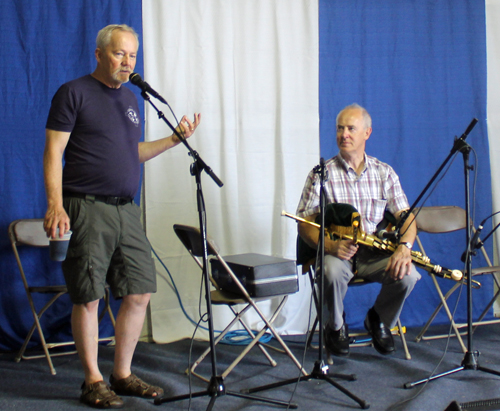 Introducing Michael Vignoles


Michael Vignoles then played The Love of my Life lament on Uilleann pipes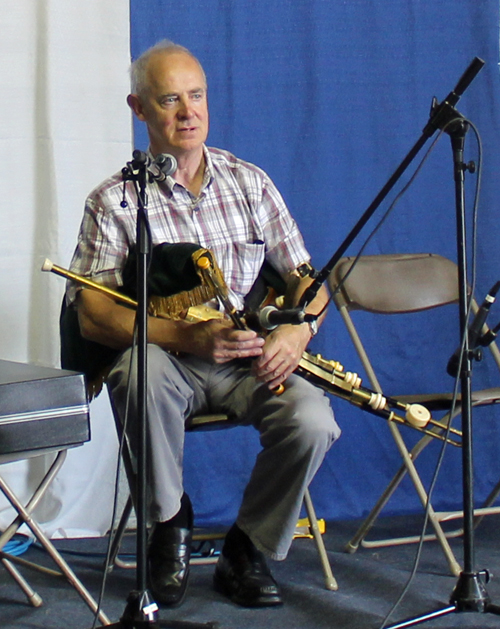 Michael Vignoles



He then played a song about a prison in Cork.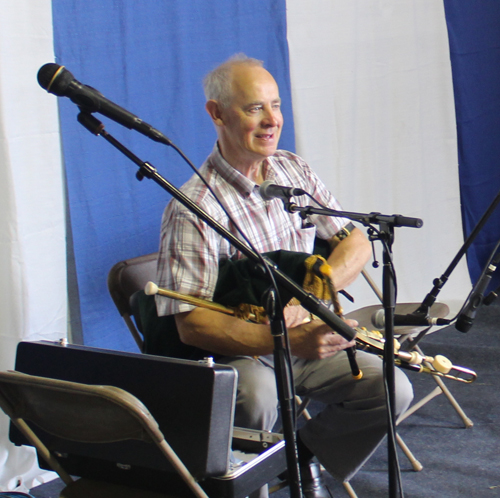 Michael Vignoles



Later, you could learn the Gaelic language.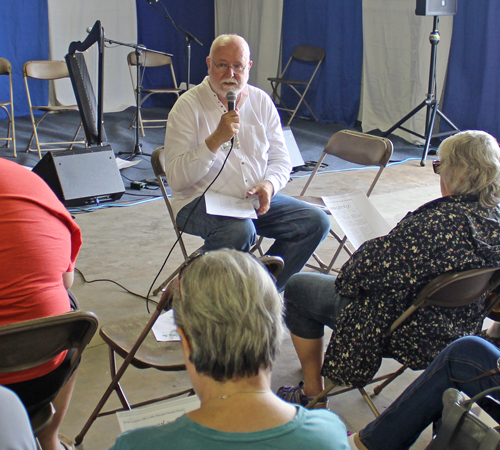 Dennis Doyle giving Gaelic lessons



Since it's a family event it was not surprising to see a jam session (Mighty Family Seisiun) featuring The Kilroys and The Byrnes.

Mighty Family Seisiun featuring The Kilroys and The Byrnes



Kids got to jump and shout with Scythian Cake for Dinner who performed for kids of all ages. This is a song to get kids shouting.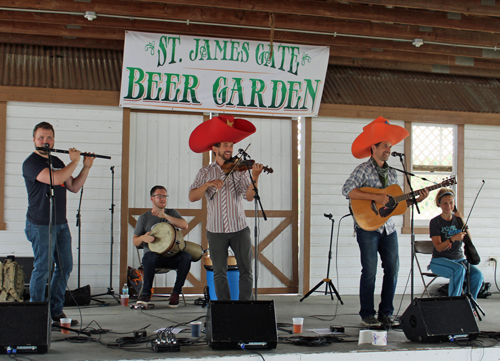 Scythian Cake for Dinner band

Of course you could hear the traditional and rebel songs. One Shot Paddy, led by Garry Gormley (formerly of the Dicey Rileys), sang this rebel song about the Decommission.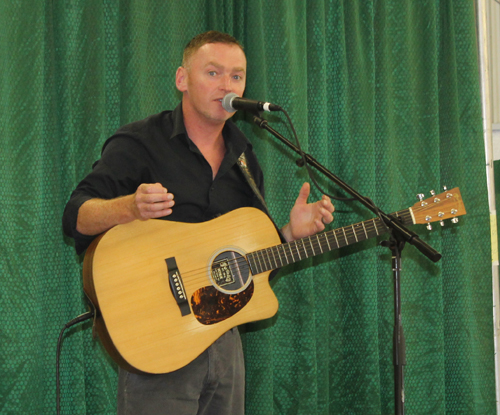 One Shot Paddy's Garry Gormley



At the 36th annual Cleveland Irish Cultural Festival, Guinness shared some Irish history along with their beer. The instructor told tales of famous Irish people such as Countess Markievicz and Grace O'Malley, the 16th Century Pirate Queen of Ireland.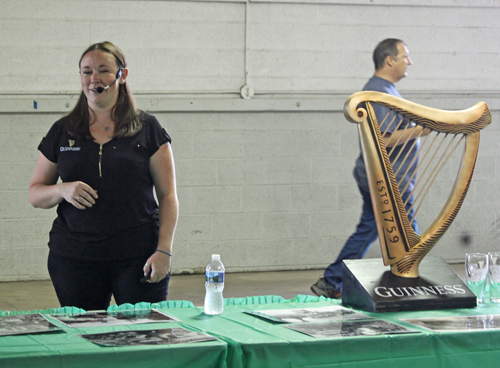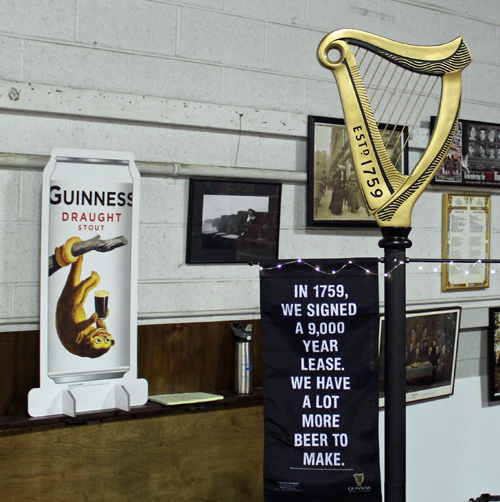 Of course, there was great entertainment such as the band Tallymoore from Milwaukee who opened their set with this instrumental.





Tallymoore then played fan favorite Dirty Old Town.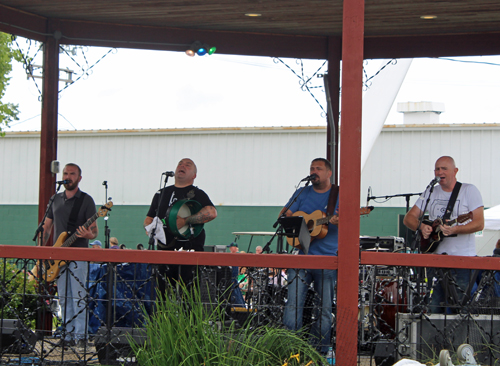 The Druids got the crowd going with
Come out you Black and Tans at the Gazebo



Congratulations to the volunteer leaders, staff and volunteers of the Cleveland Irish Cultural Festival for providing this great Cleveland Irish event for 36 years.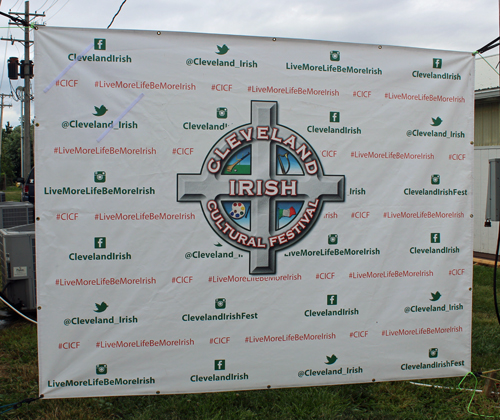 Cleveland Irish Cultural Festival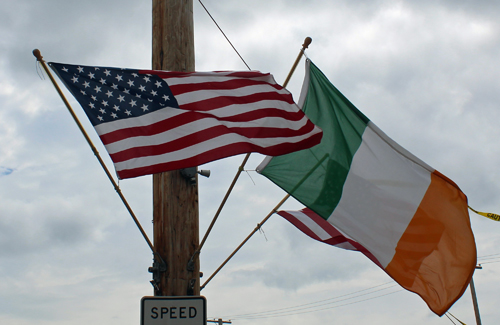 ***
Want to learn about ethnic and cultural events like this? Sign up for the free eNews and every Tuesday evening you will receive a free e-mail listing the next week's events. It's easy and free.

Select 'Weekly' when you fill out the form for the free weekly eNews.
***
---
Back to Top
Back to Cleveland Irish