The United Irish Societies of Greater Cleveland is a non-profit organization consisting of representatives from 27 Irish Organizations whose primary purpose is to organize the Cleveland's St. Patrick's Day Parade. Cleveland's Parade is Ohio's oldest and finest comprising approximately 10,000 participants in 125 units.
The theme of the 2017 Parade was celebrating the 175th anniversary of the Parade in Cleveland.
The 2017 Parade Honorees were:
Grand Marshal Roger S. Weist
Irish Mother of the Year Angela Murphy
Co-Chairs John Patrick Lackey and Margaret Lynch
The Parade was dedicated to Directors Emeritus Terry O'Malley and Dan Corcoran.
Dignitaries gathered on the steps of the Bishop Cosgrove Center before the Parade.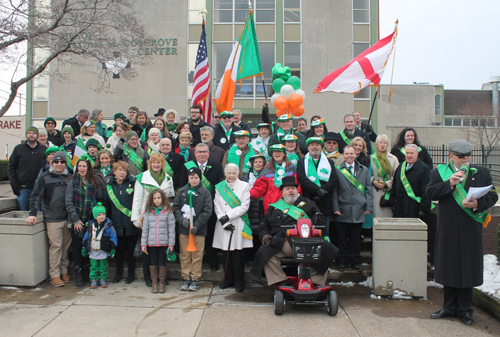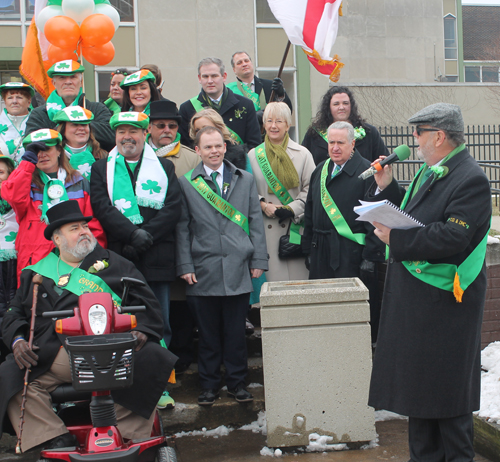 Mayor Frank Jackson presented a proclamation to United Irish Societies Executive Director Shannon Corcoran.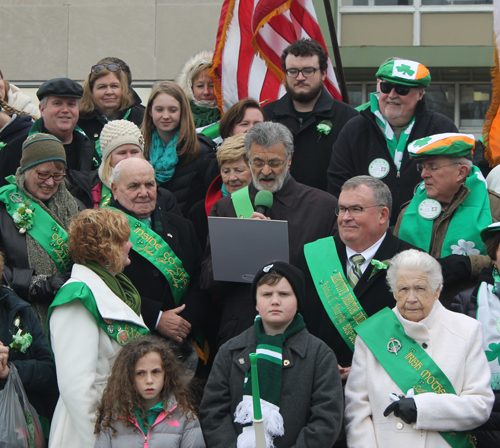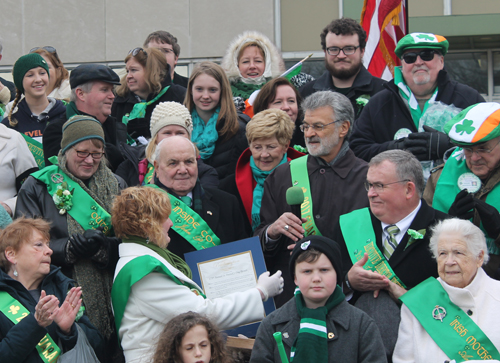 Katie Cooper led the national anthem of Ireland (in Irish) and of the United States.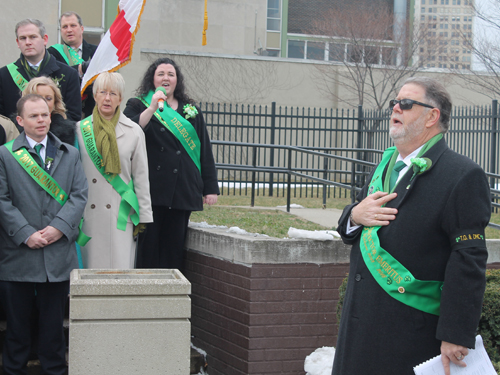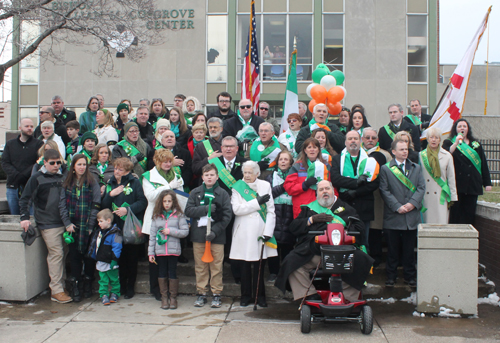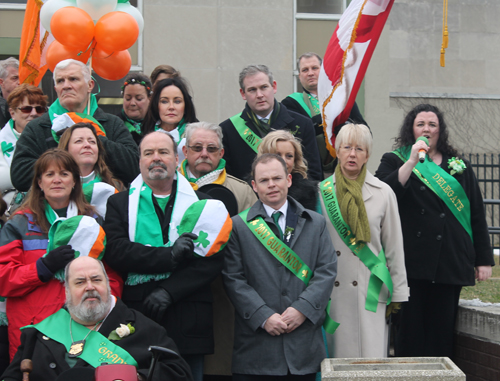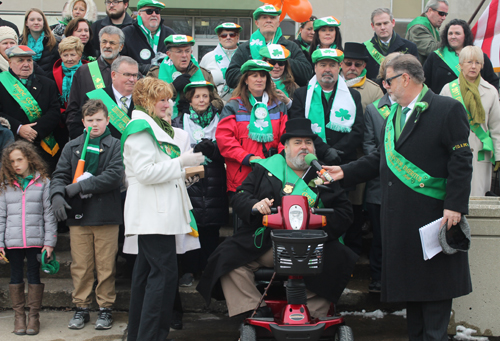 Grand Marshall Roger Weist blows the whistle to start the Parade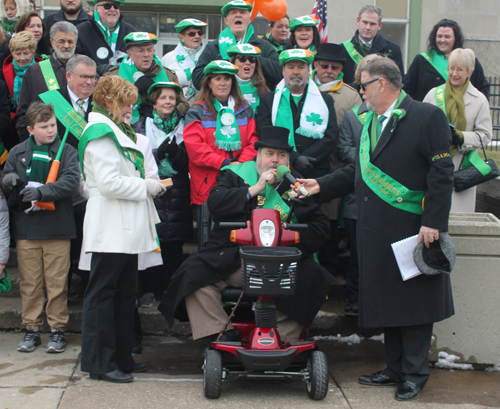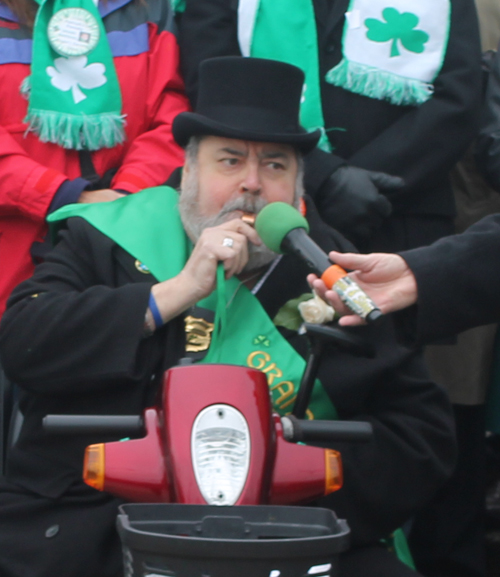 NOTE: All the images below with a white arrow in the middle are videos. (The other images are just photos) You can click on the white arrow to watch the video of whatever is described. Make sure your speakers are on and you can make the video full screen once it begins by clicking the icon in the lower right corner.

Here is the video of the Dignitaries, anthems and whistle blowing.



The Parade stepped off with Grand Marshall Roger Weist leading the way.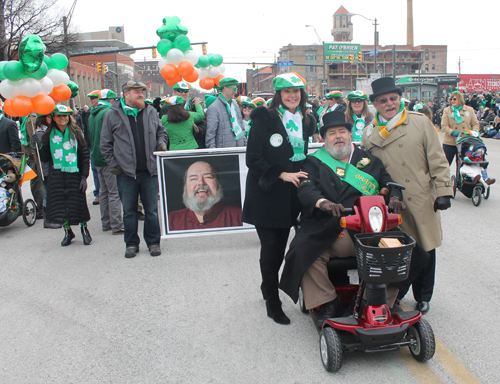 Grand Marshall Roger Weist


---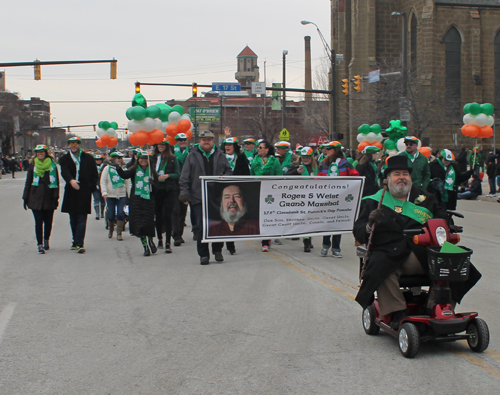 ---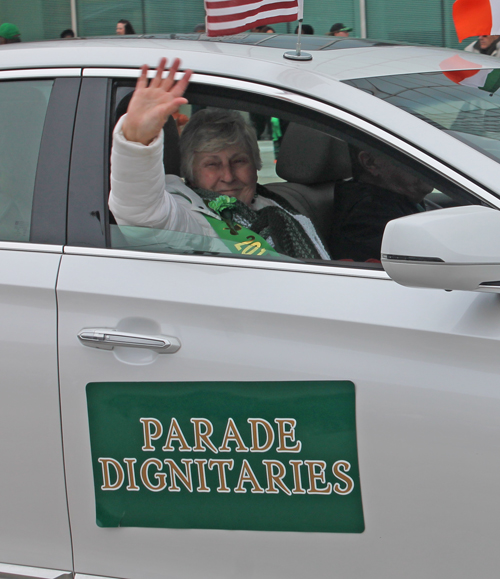 Diana Corcoran


---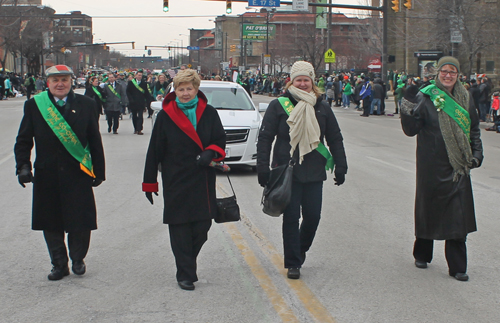 Co-Chairs John Patrick Lackey and Margaret Lynch


---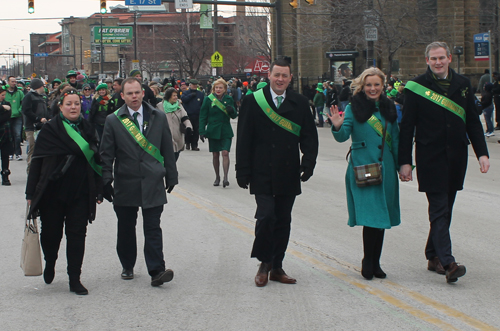 ---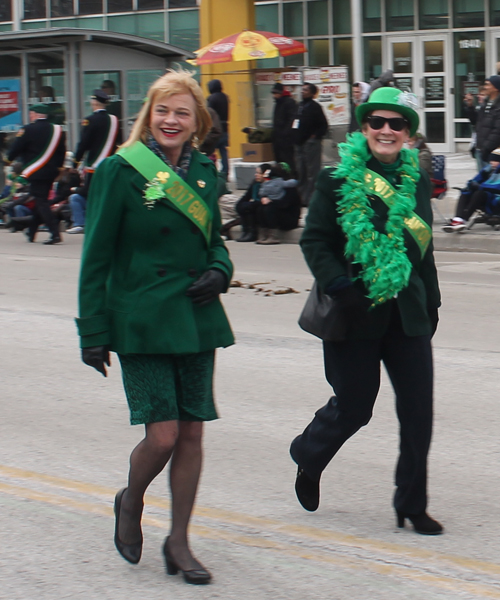 ---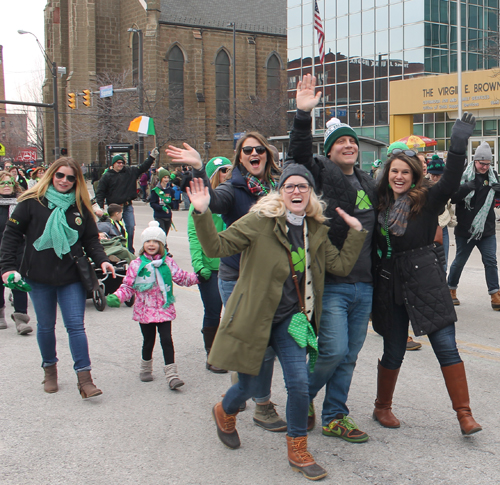 ---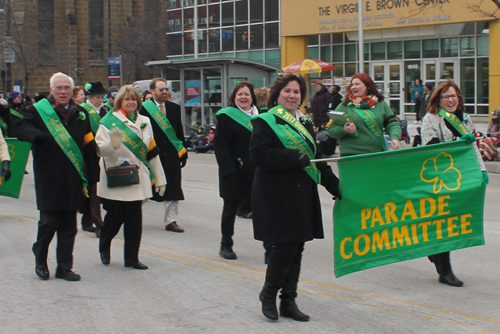 ---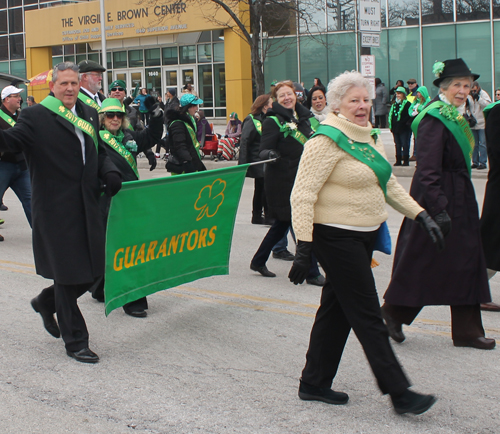 ---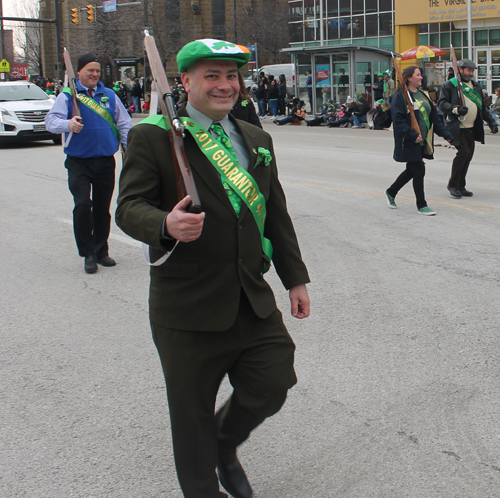 ---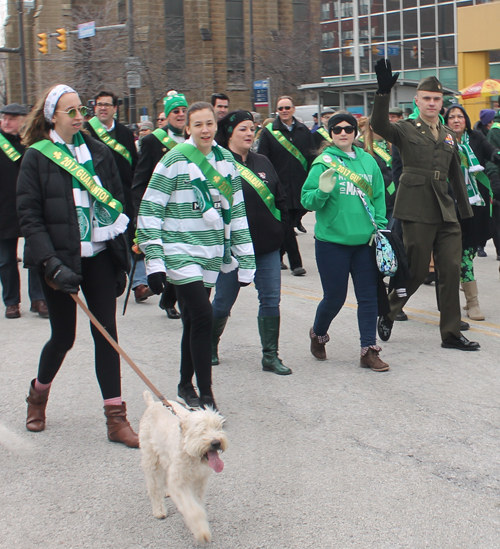 ---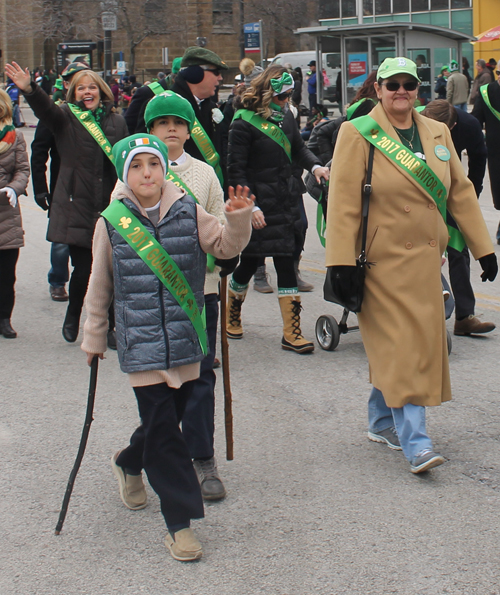 ---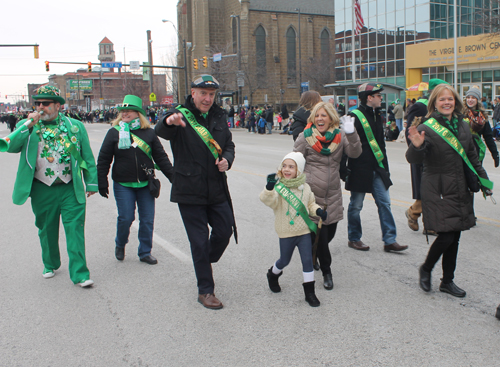 ---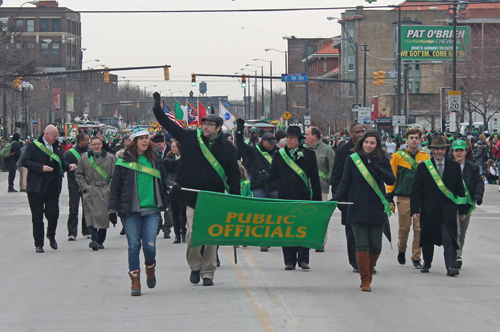 ---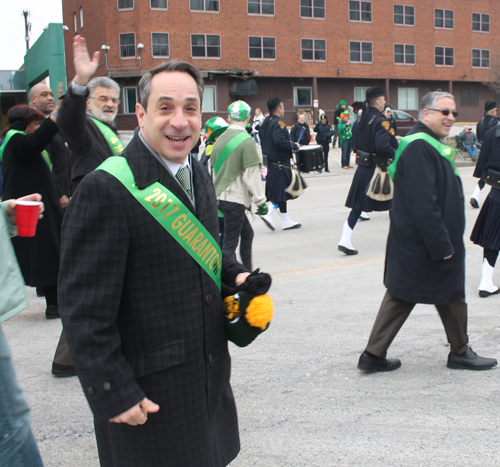 Councilman Matt Zone and Mayor Jackson


---


County Exec Budish and Mayor Jackson


---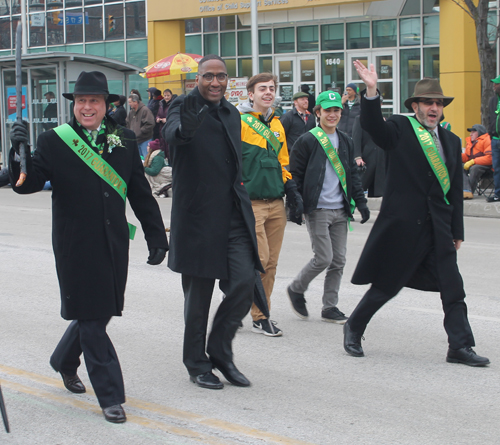 Councilmen Polensek, Reed and Brancatelli


---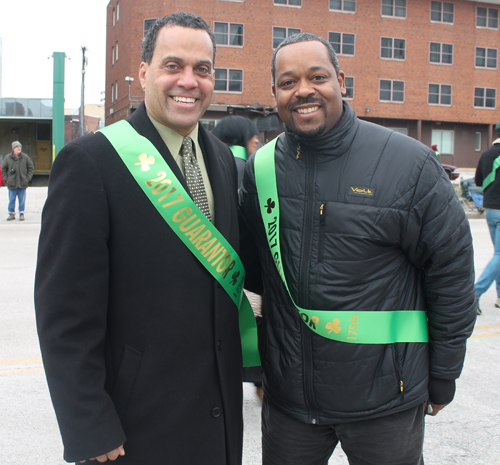 Councilmen Jeff Johnson and TJ Dow


---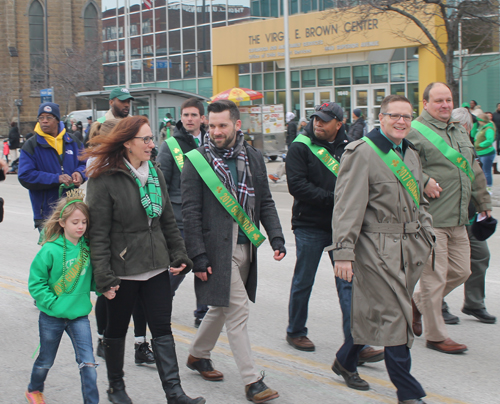 Council President Kevin Kelley
---
***

Stay informed about the local Irish community by signing up for the free Irish eNews mailings. You can select other specific groups as well. It's easy and free.

Fill out the form for the

free Irish eNews.

***



Current and retired members of the Cleveland Police Department, Cleveland Fire Department and other Safety Forces received great support from parade attendees.


Cleveland Police Department at St Patrick's Day Parade



---





---





---





---





---



Cleveland Fire Department at St Patrick's Day Parade

---

---

---

---

---





---

***

Want to learn about ethnic and cultural events like this? Sign up for the free eNews and every Tuesday evening you will receive a free e-mail listing the next week's events. It's easy and free.

Select 'Weekly' when you fill out the form for the free weekly eNews.

***

---

The last group in the first section of the Parade was the Ancient Order of Hibernians.

---


Ancient Order of Hibernians Member of the Year
Maire Kilbane Leffel

---

Here is the video of the start of the Parade with the above mentioned units.








Division 1 Parade Highlights

Division 2 Parade Highlights

Division 3 Parade Highlights

People at and in the Parade - who do you recognize?



---





---

Back to Top

Back to Cleveland Irish